For controlling stepper motors you need a suitable controller. It is possible to build controller using discrete components, controller ICs and using micro-controller. It can be fun to build our own stepper controller, but when you have done that few times, you might want to start looking or reasonably priced ready made easy to use modules for controlling stepper motors. I found TB6600 4A CNC 32 Segments 42V 42/57/86 Stepper Motor Driver Controller to be promising looking and reasonably priced (8.44  Euros).
Features:
Bipolar constant current chopper
High-speed optocoupler signal isolation input
Electrical input signal is TTL compatible
Stationary current is automatically reduced by half
Suitable for any small-and-medium automatic equipment with CNC controller, such as X-Y-Z tables, labeling machines, laser cutters, engraving machines, and pick-place devices
Specifications:
1. Supply voltage: 9~42VDC
2. Input voltage: DC 12 ~ 48V
3. Operating temperature: -10 to 45 ?C
4. Storage temperature: -40 to 70 ?C
5. Max drive current: 4A
6. Chopping frequency: 20KHZ
Notes:
Due to the different Production batch, some item will be TB67S109AFTG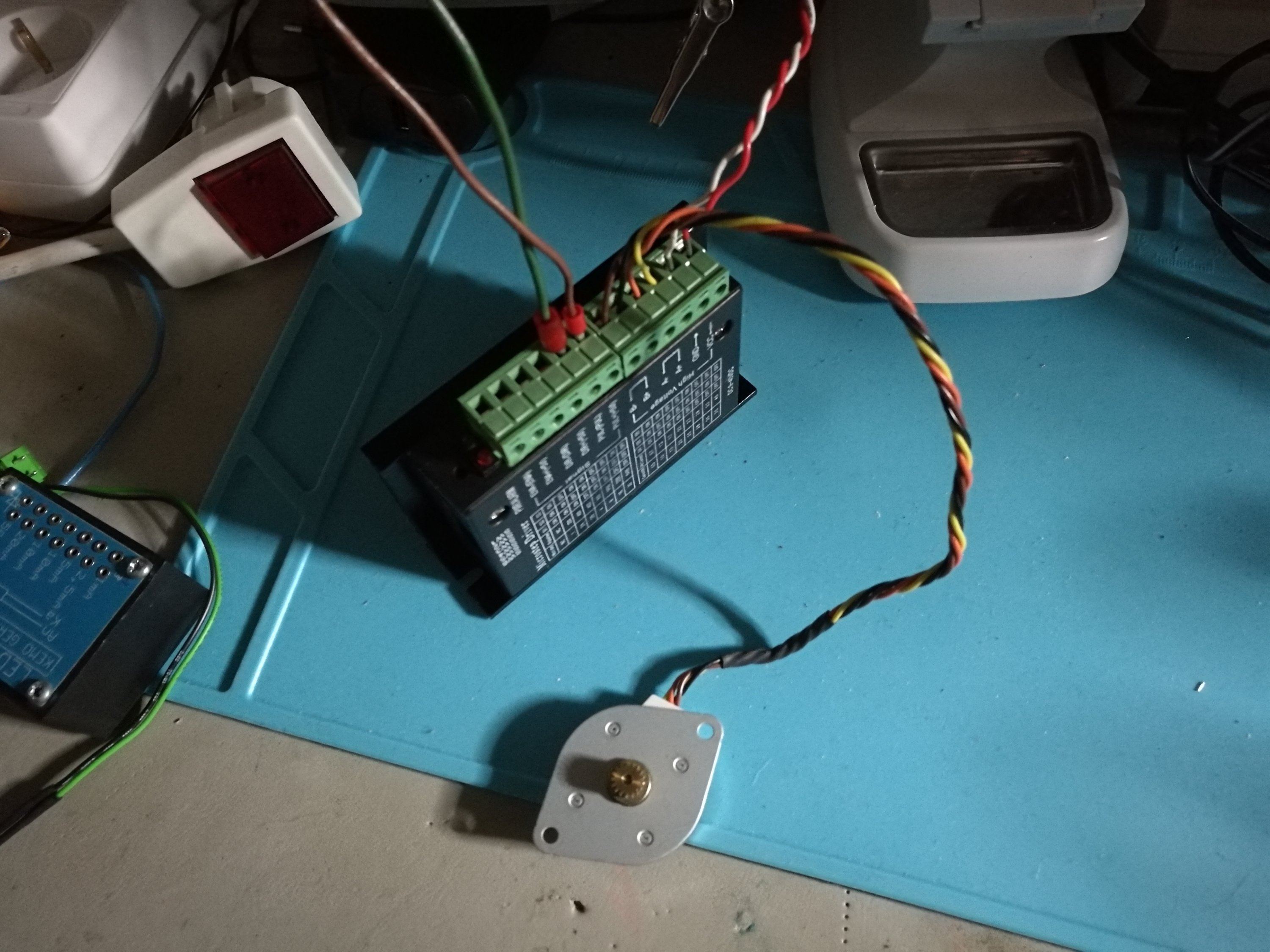 This stepper motor worked as promised with small stepper motor I had (1A per phase current).
Driver did not generate much heat.
Worked well on whole voltage range and current limited motor current as promised
There are two indicator LEDS:
RED is turned on when the device is powered on.
GREEN is for step pulses: when no signal it is turned on, when pulse signal is on the led turns off.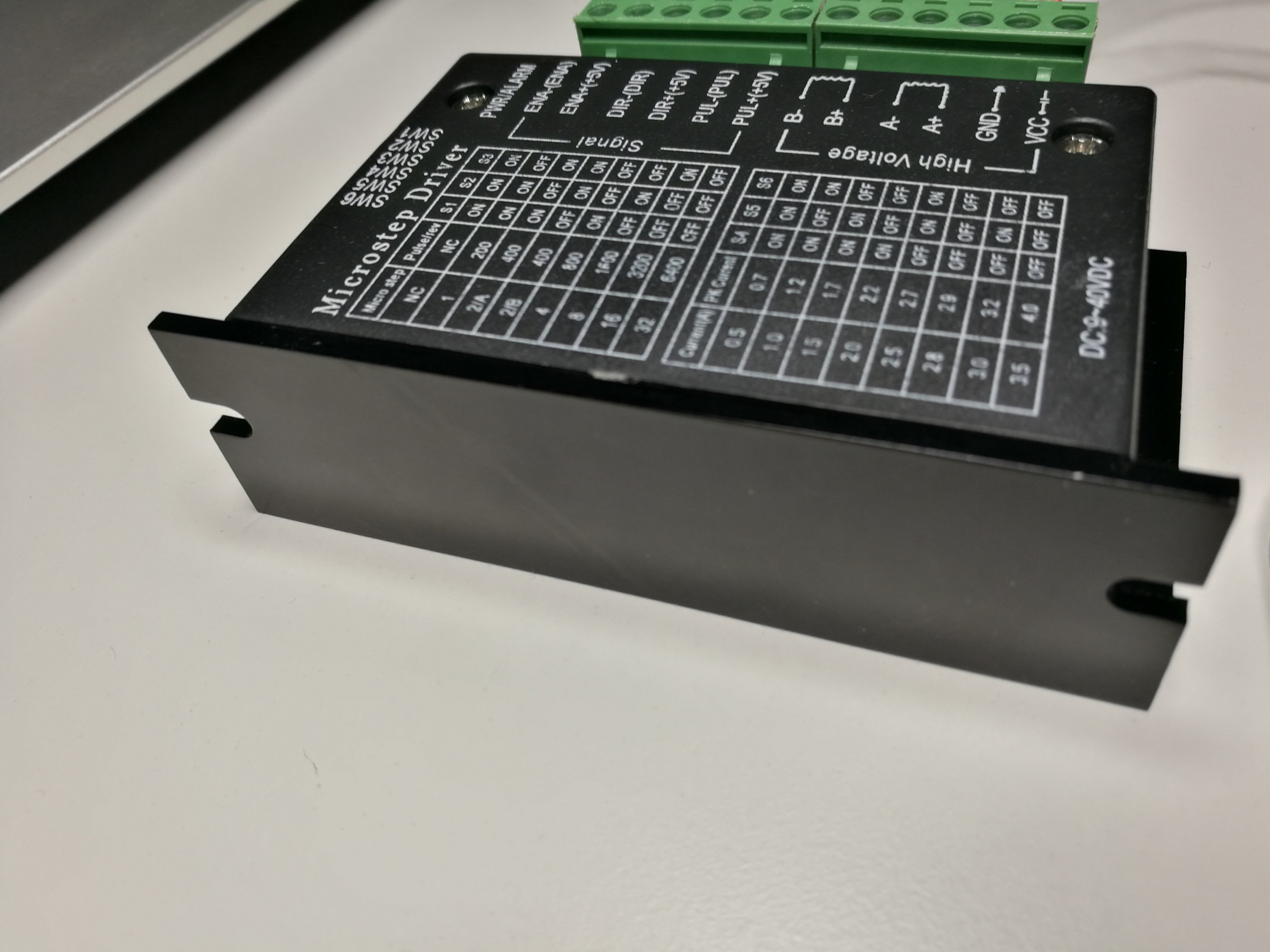 Inputs are optoisolated.The signal inputs were opto-isolated and take around 17 mA current in operation (worked in voltage range 2-5V well).
EN input does not need to be connected to anything as it is turned on by default – if you feed 5V to it with turn stepper controller off.
PUL is pulse input – indicated with green LED (when signal active, LED is off)
DIR controls the direction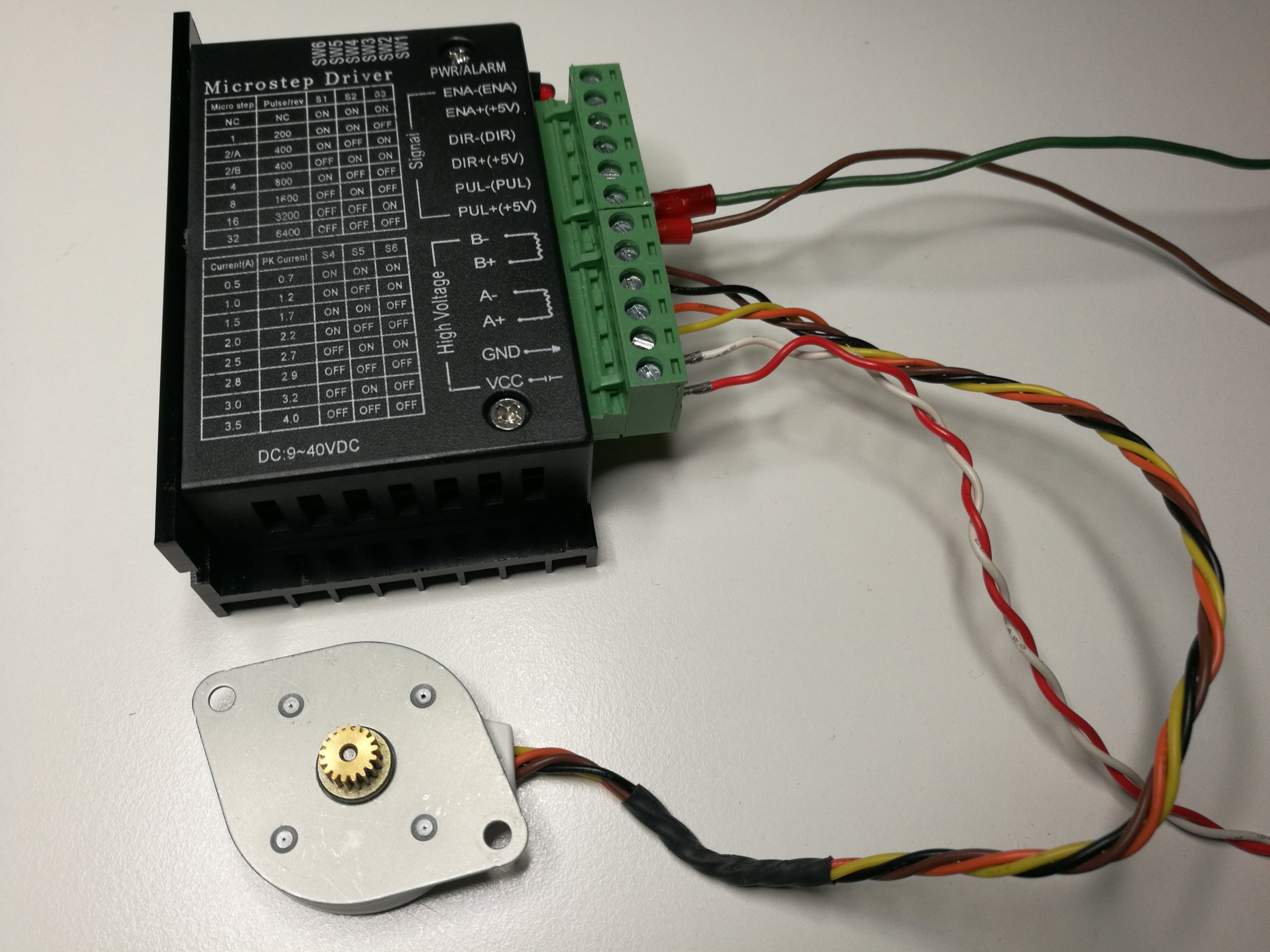 The picture on the product page seems to be showing that the case is made of metal, but the version I received the heat-sink part was metal, but the protective case around the circuit board was made of plastic.
My device with metal heat sink and plastic case top worked well.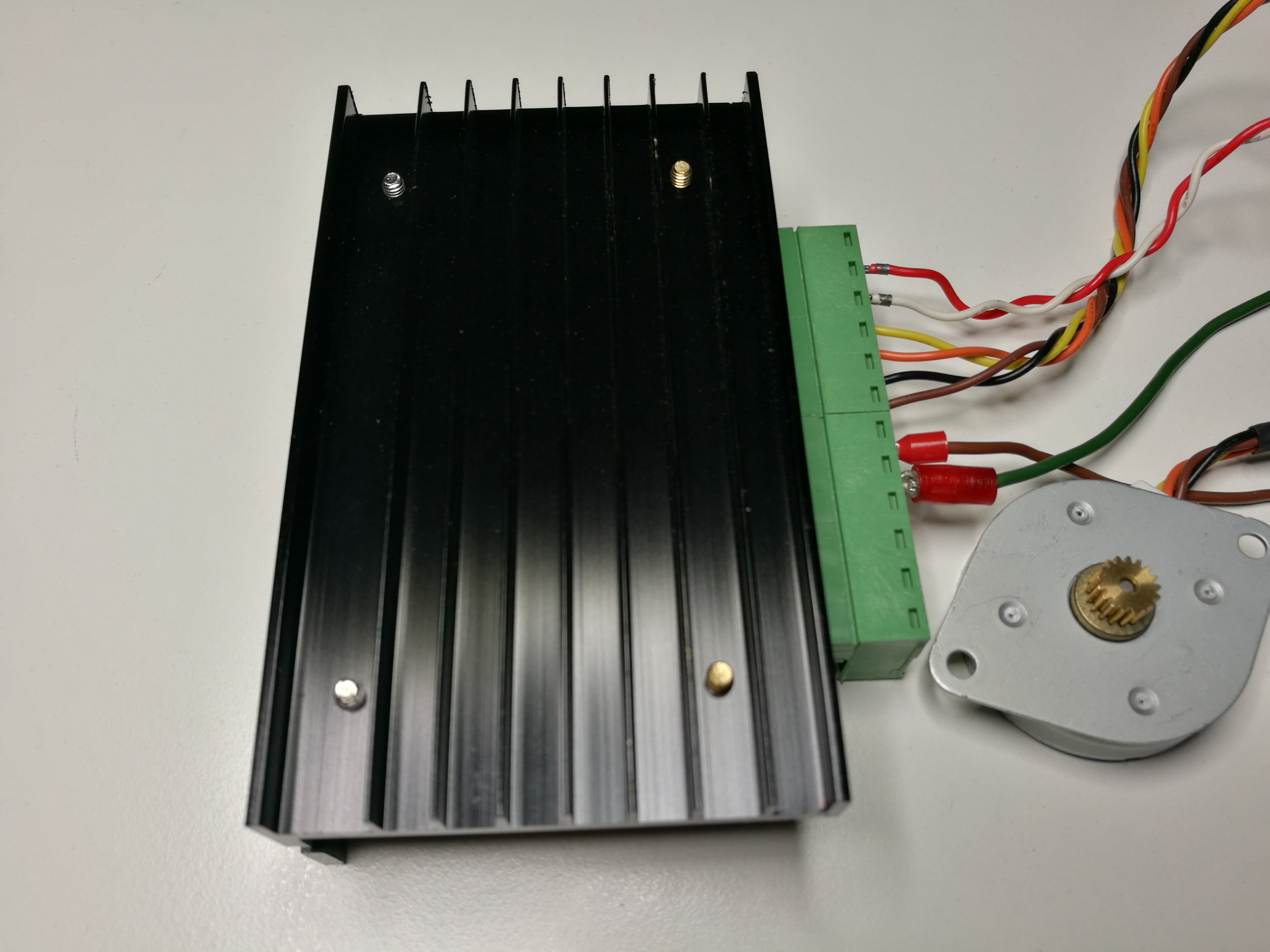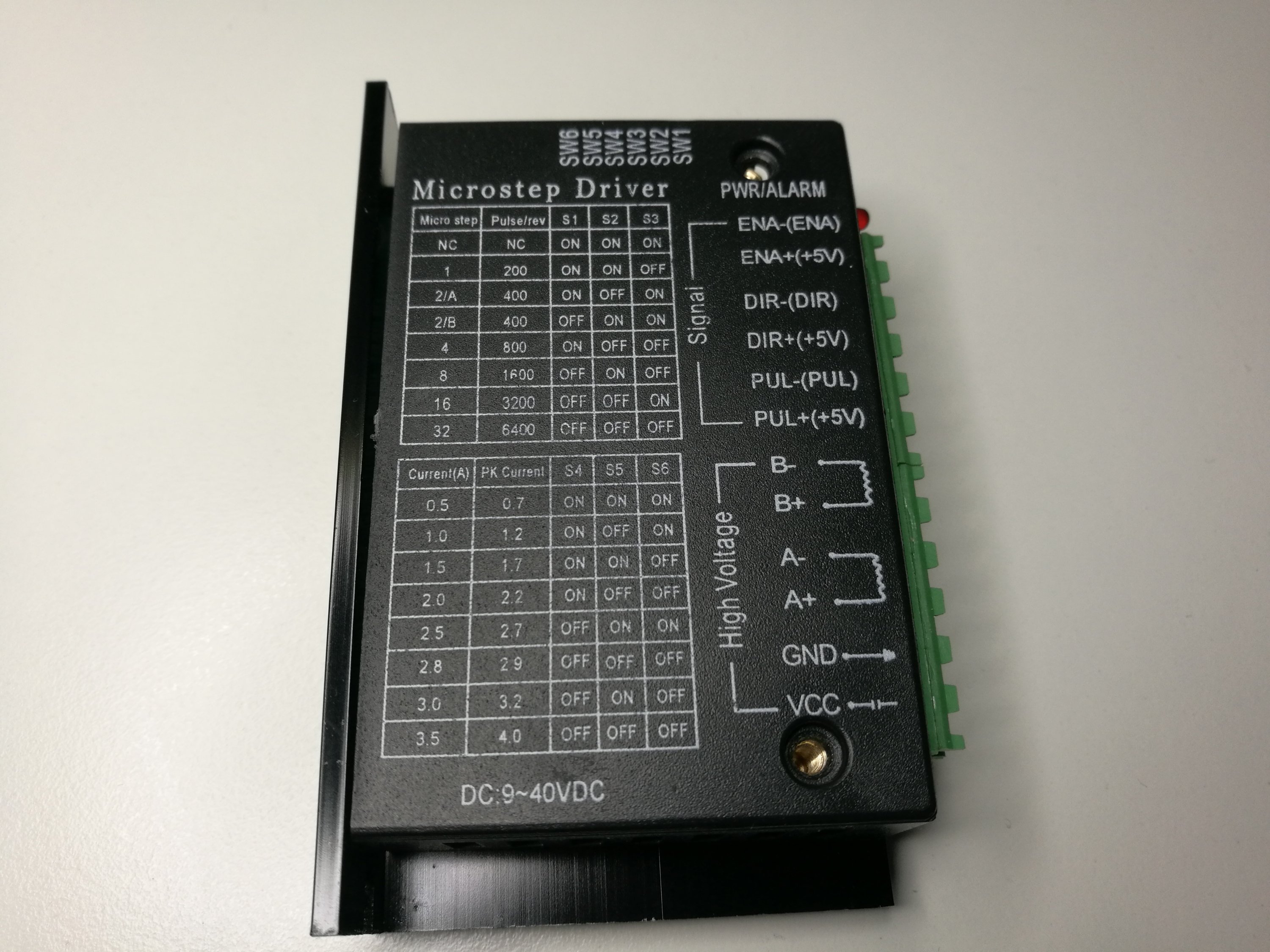 Support 8 kinds of current control
Support 7 kinds of micro steps adjustable
The interface adopts high-speed optocoupler isolation
Automatic semi-flow to reduce heat
Large area heat sink
Anti-high-frequency interference ability
Input anti-reverse protection
Overheat, over current and short circuit protection
Look what is inside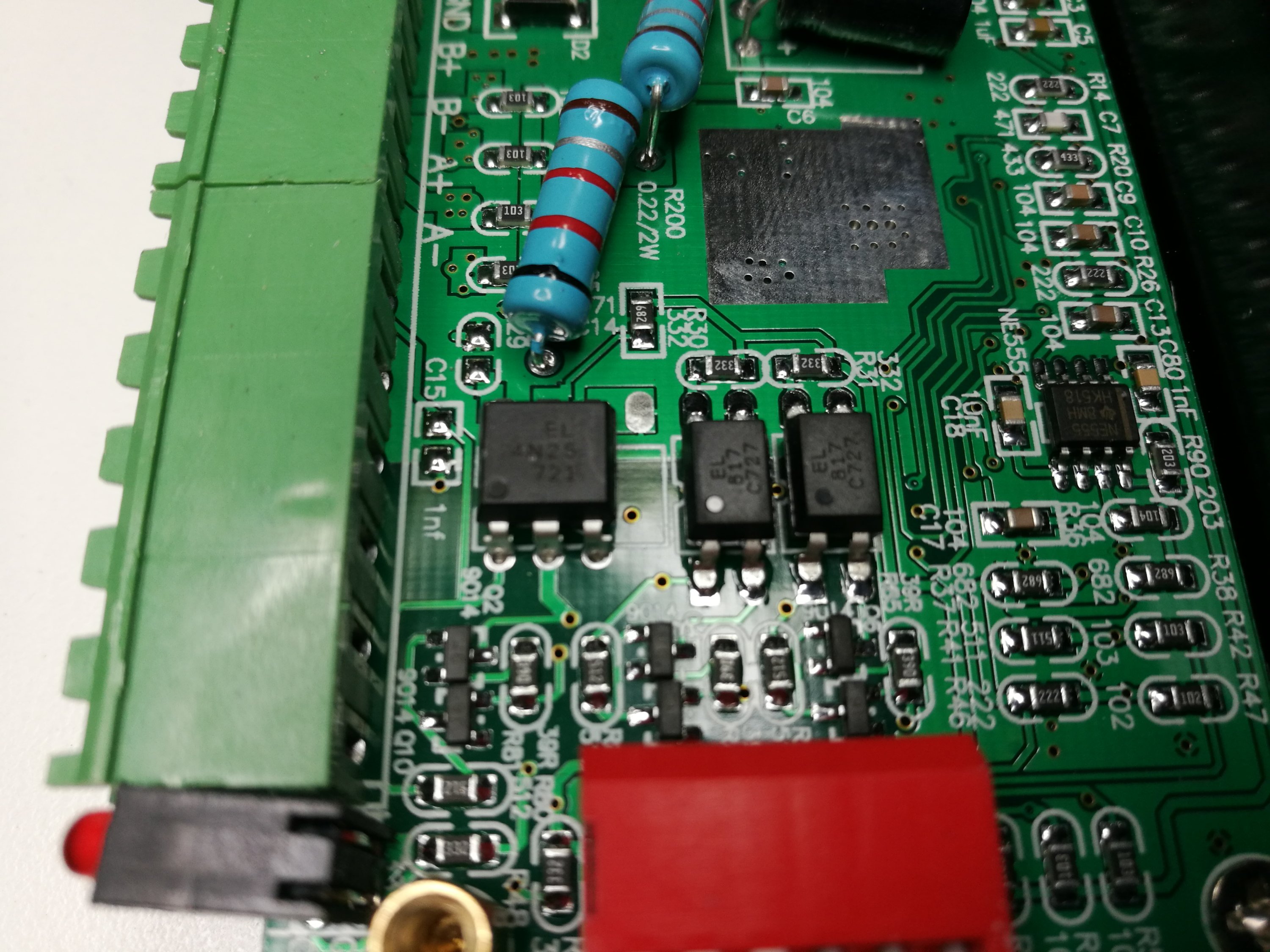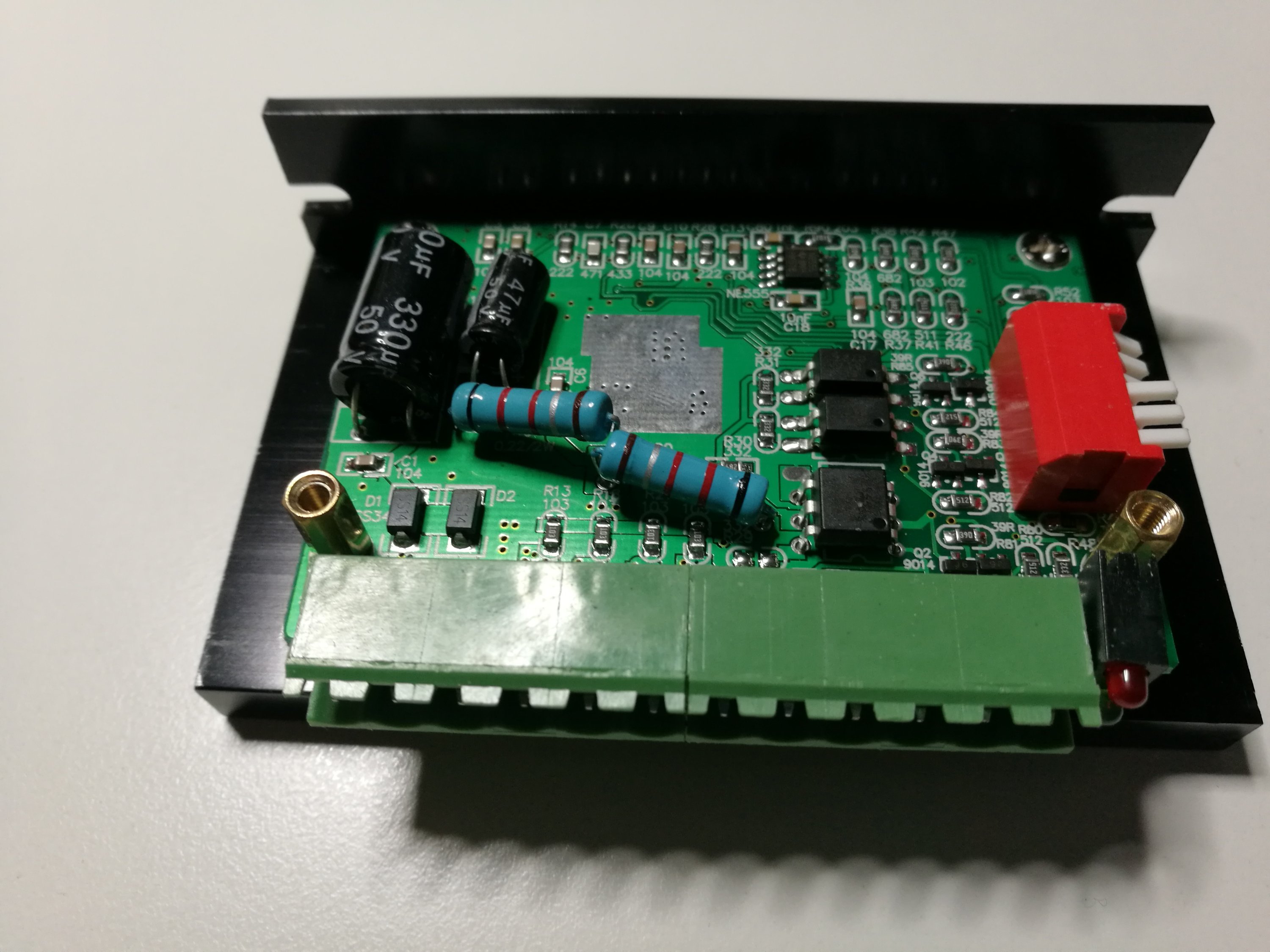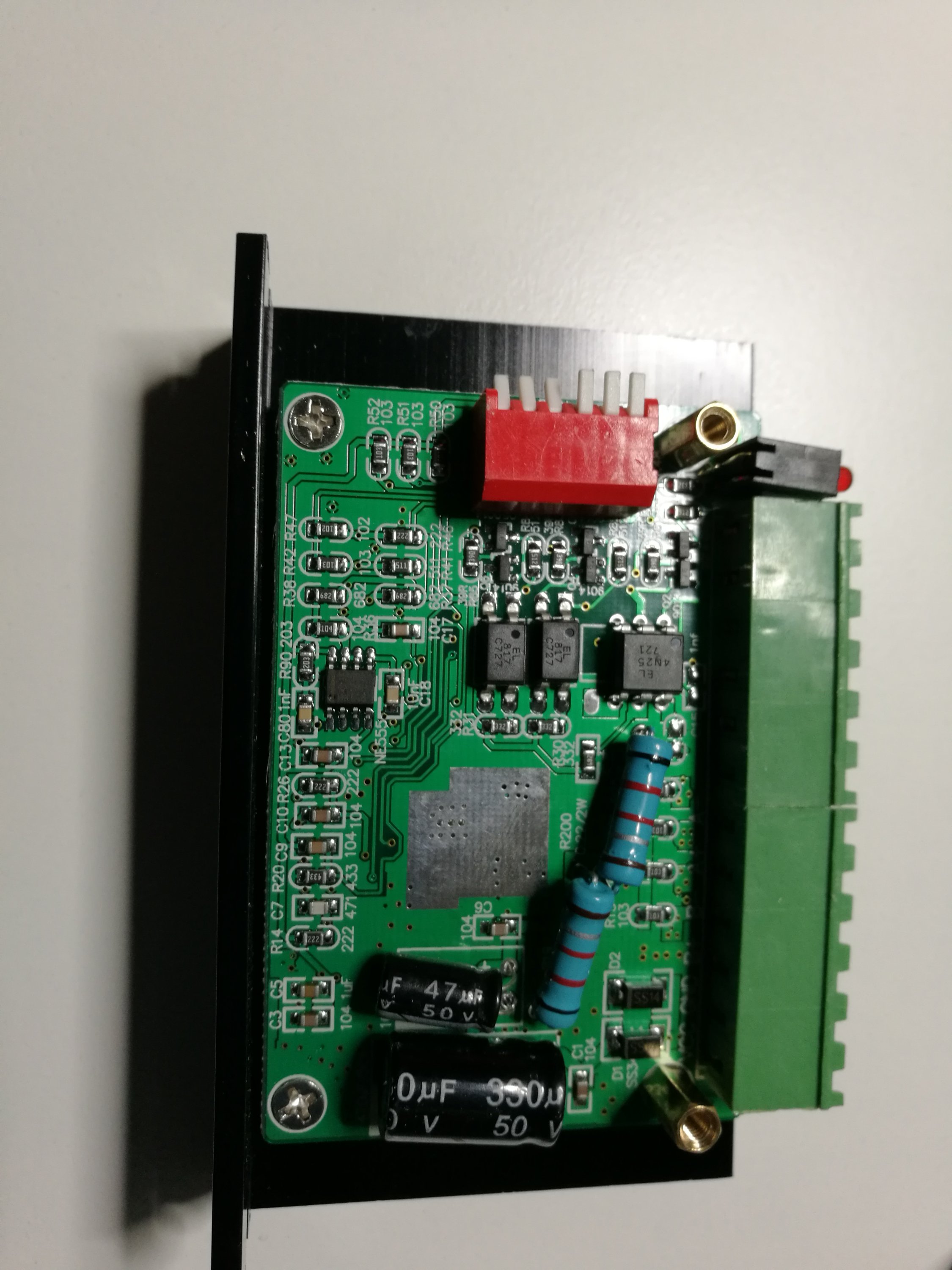 B6600 4A CNC 32 Segments 42V 42/57/86 Stepper Motor Driver Controller worked well on my quick tests. It seems to be worth to consider it as stepper motor controller. There are also similar other controllers with pretty similar specifications, for example https://www.banggood.com/TB6600-4A-CNC-32-Segments-42V-425786-Stepper-Motor-Driver-Controller-p-1093437.html?p=27131452996820140438 and https://www.banggood.com/TB6600-Upgraded-Version-32-Segments-4A-42V-5786-Stepper-Motor-Driver-p-981997.html?p=27131452996820140438
There are also stepper motor controllers with same controller IC but in different form factor, for example https://www.banggood.com/TB6600-Upgraded-Version-32-Segments-4A-42V-5786-Stepper-Motor-Driver-p-981997.html?p=27131452996820140438