This is a quick lab review to cheap (2 Euros) DC motor speed control module DC 3V To DC 35V 5A 90W Mini DC Motor PWM Speed Controller Module Speed Regulator Adjustable Light Modulator Electronic Switch Module Board. This module is advertised as a wide voltage DC motor governor for DC3-35V (3-9V input needs to be shorted). It has a self-recovery fuse. It is also suitable for LED dimming.
Operating voltage: DC3V-35V
Size: 30mm x 24mm x 15mm (Without Handle)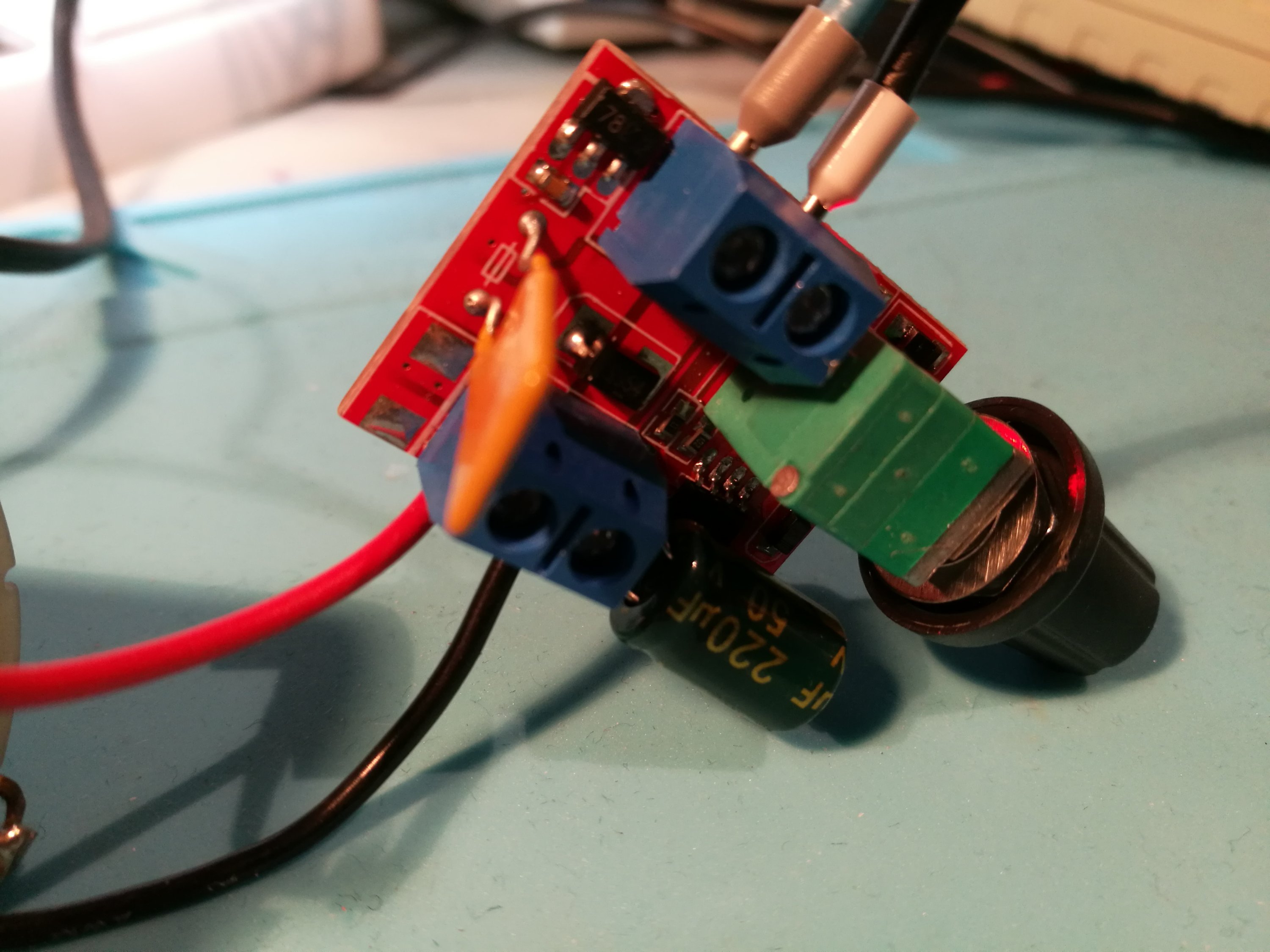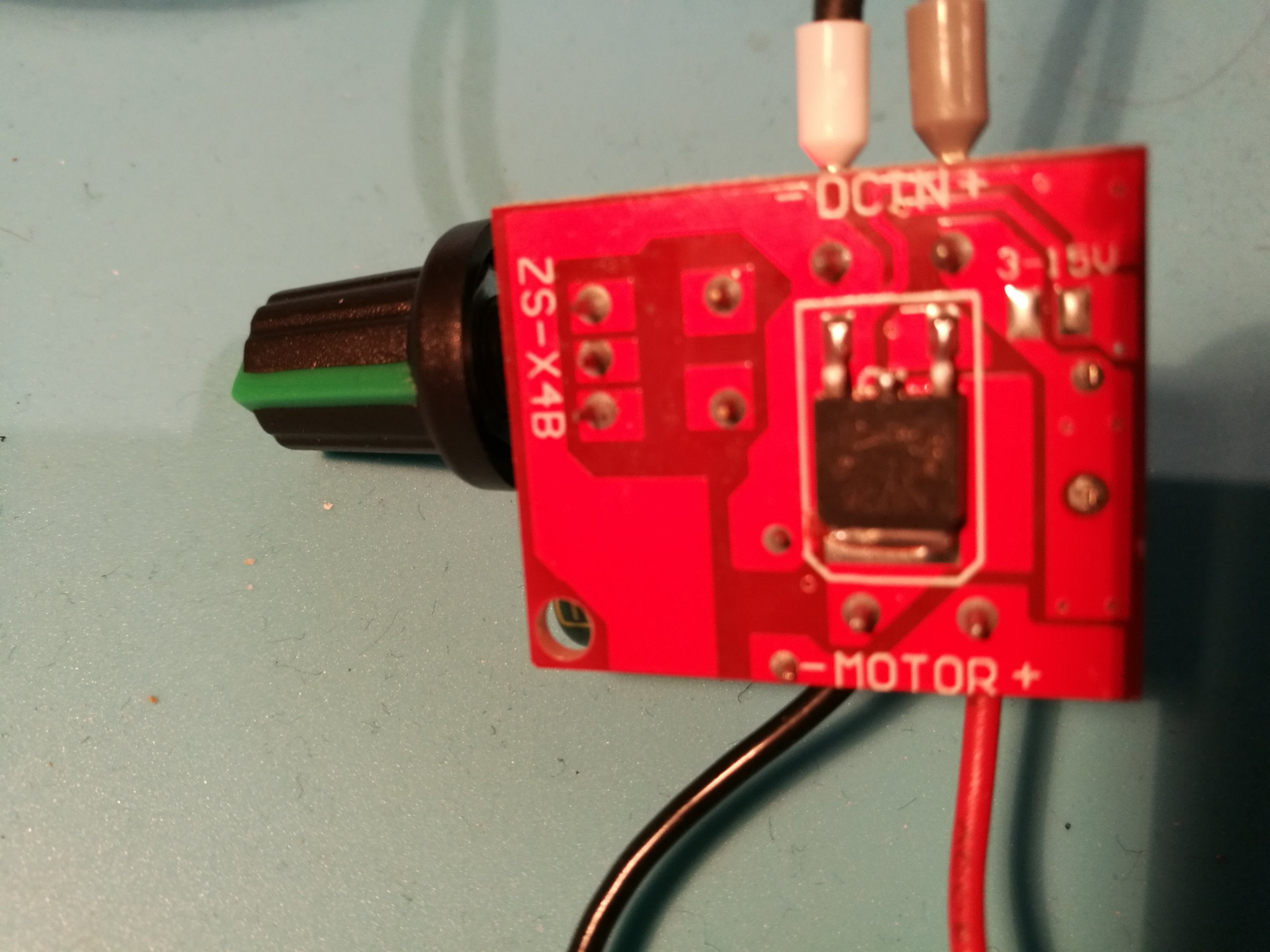 On the front side active components seems to be one 78xx regulator and NE555 timer IC. On the back side seems to be power FET. The overcurrent protection is done with DZ9A polyfuse PTC. Pretty typical components for small PWM motor control circuit.
The circuit puts out around 16 kHz PWM signal to DC motor.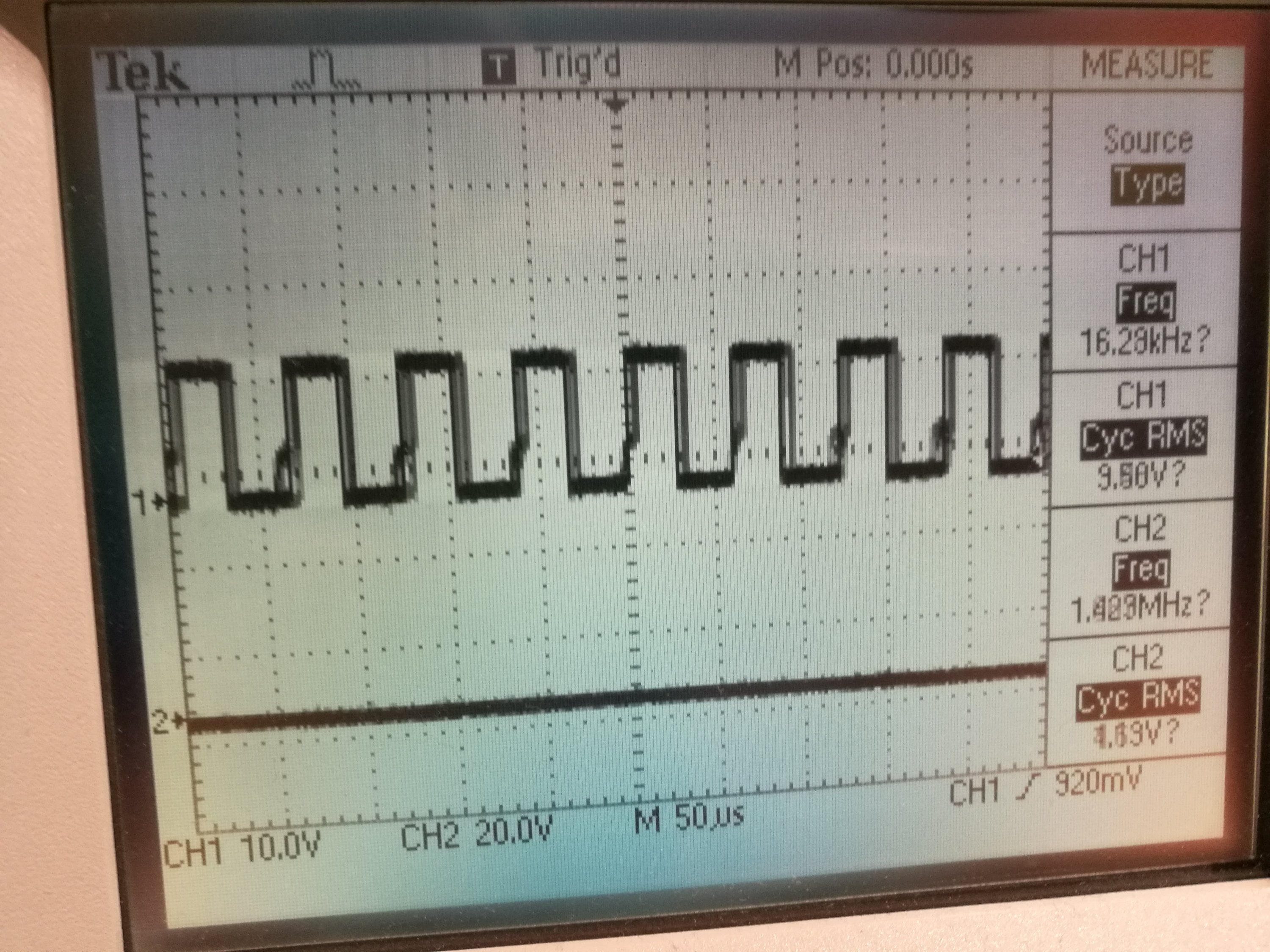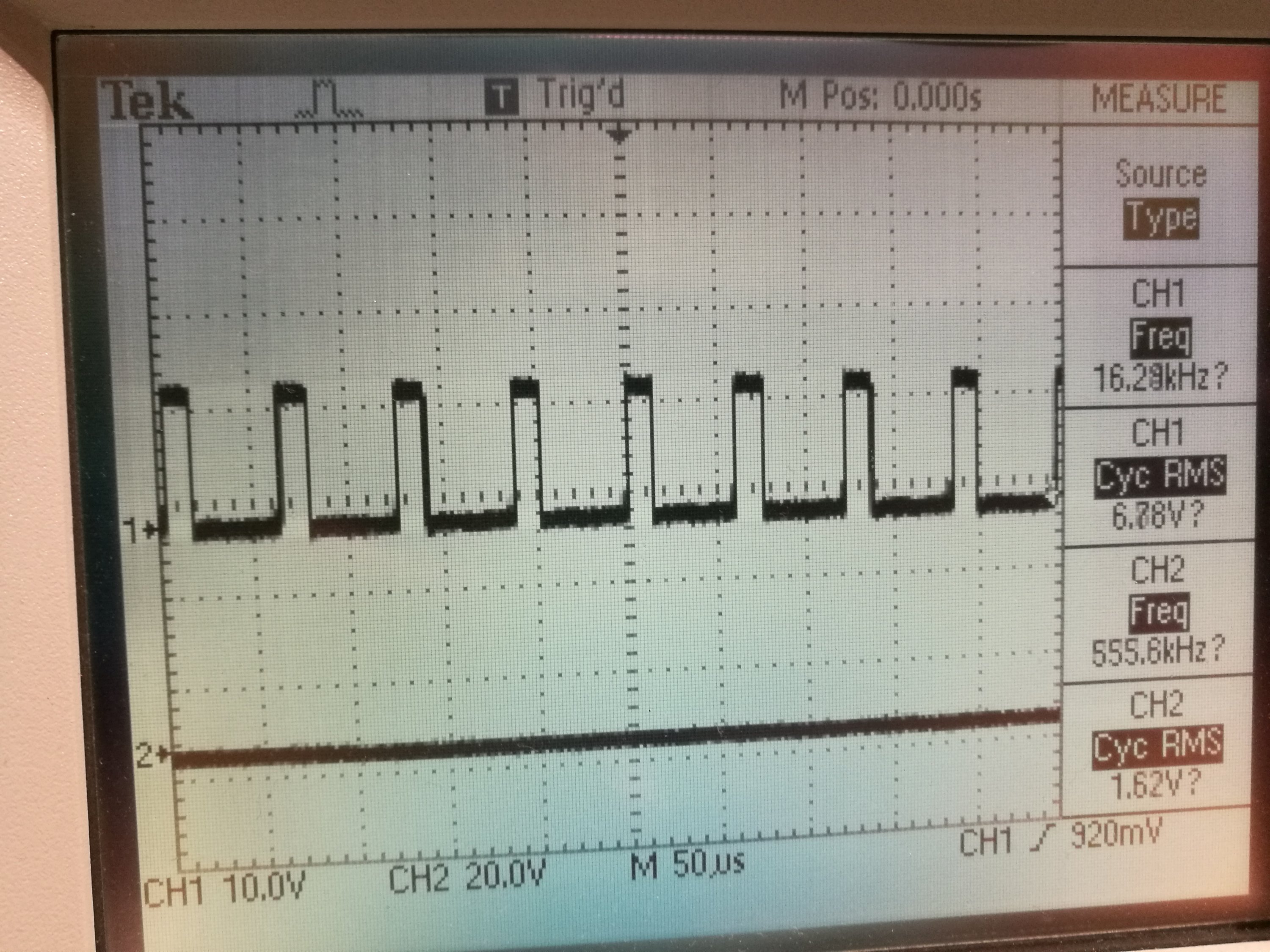 Circuit use to drive DC motor from 12V power source (motor takes around 1A idle and several amperes when loaded). Worked well when I tested it shortly. The potentiometer controlled motor speed nicely. The potentiometer has switch to turn off the motor power.