In many busy junctions there are pedestrian crossing buttons. Does pressing the pedestrian crossing button actually do anything? The short answer is – it depends. Ask CityLab: Do "WALK" Buttons Actually Do Anything? article also tells that it depends on where you are.
I happened to come across a broken (most probably crushed by some heavy machinery on construction site next to it) pedestrian crossing button that revealed what is inside. Here is what it looked like: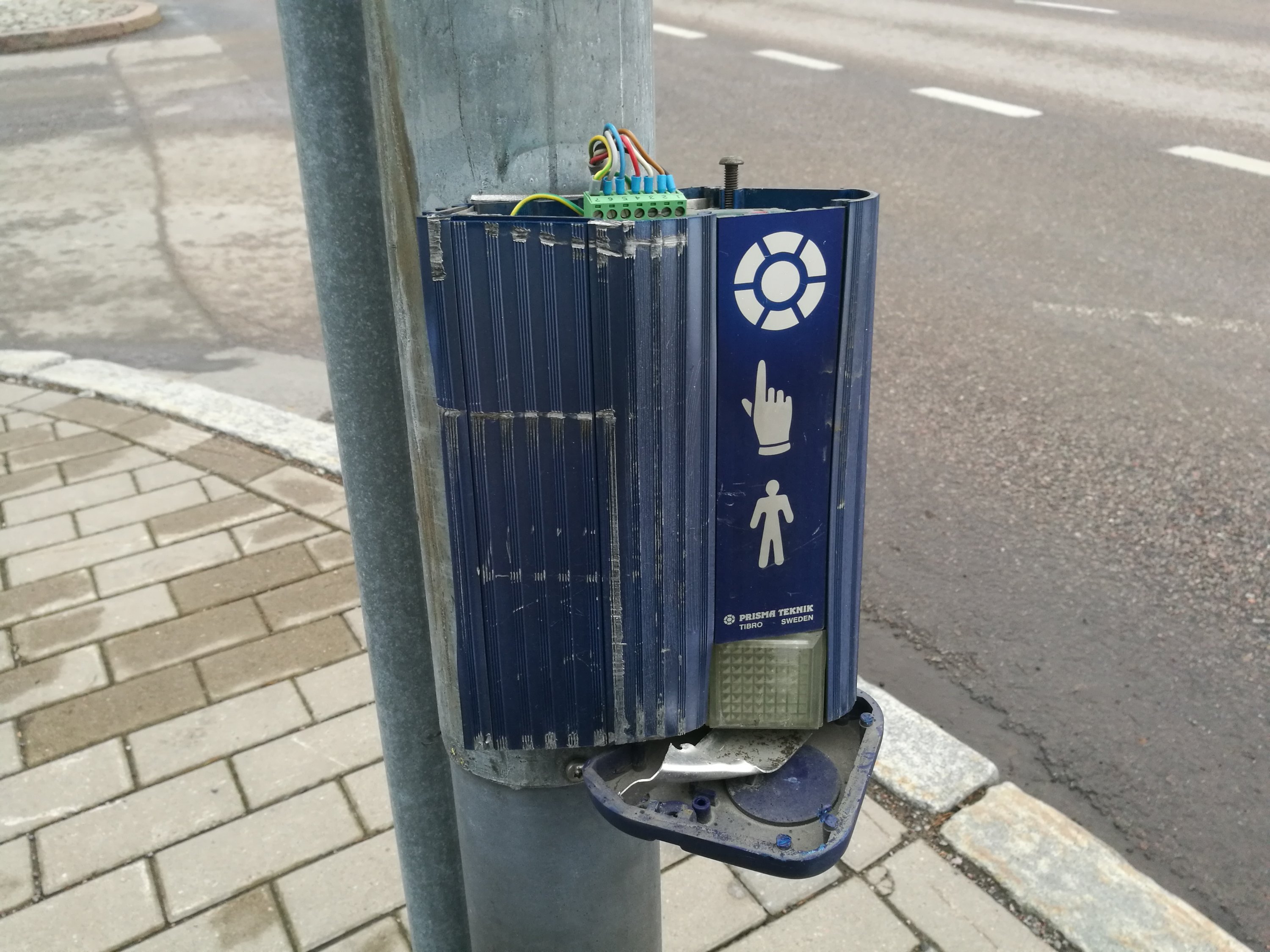 Here are some close-up on the electronics (best I can get without touching the powered device):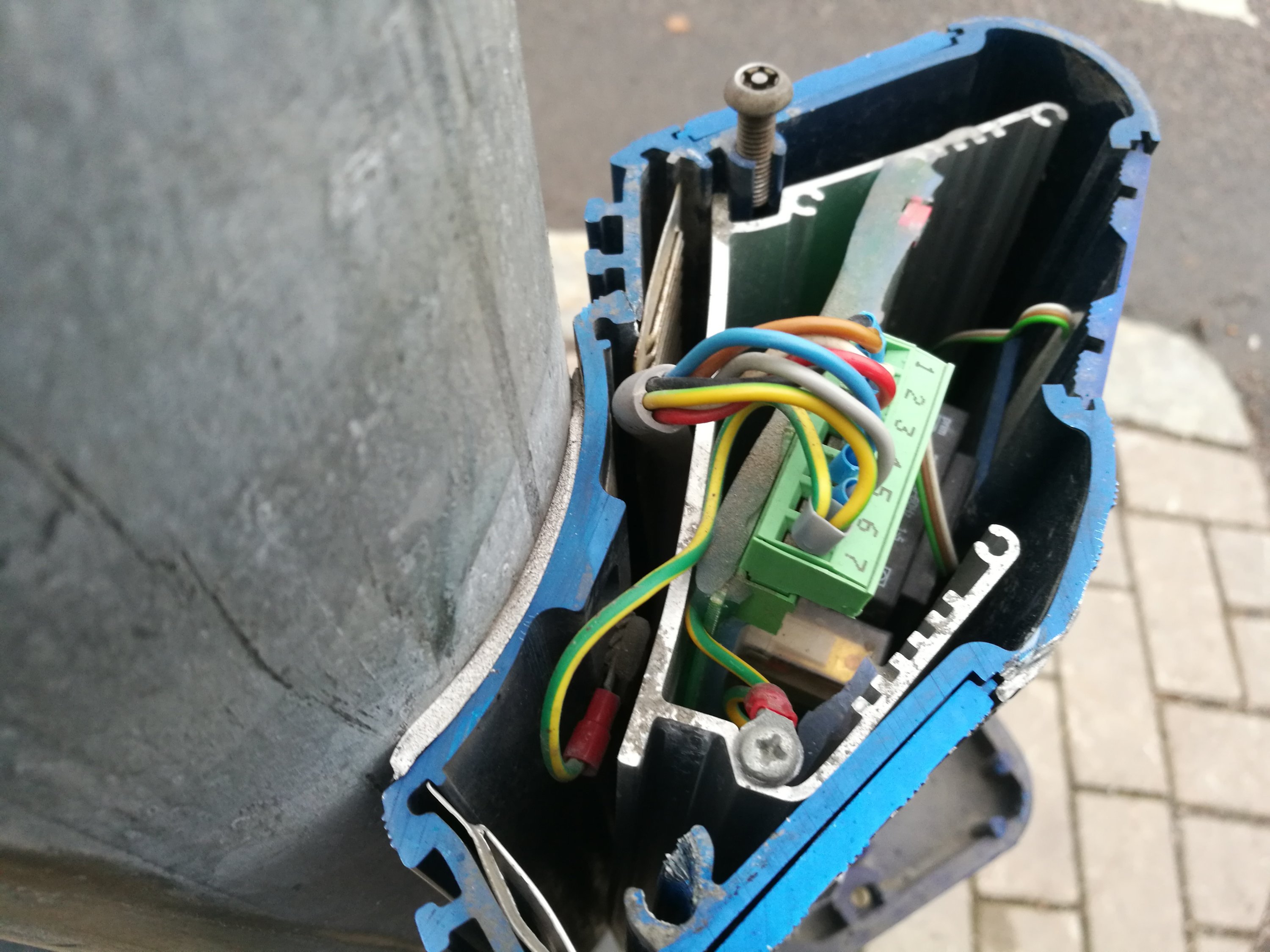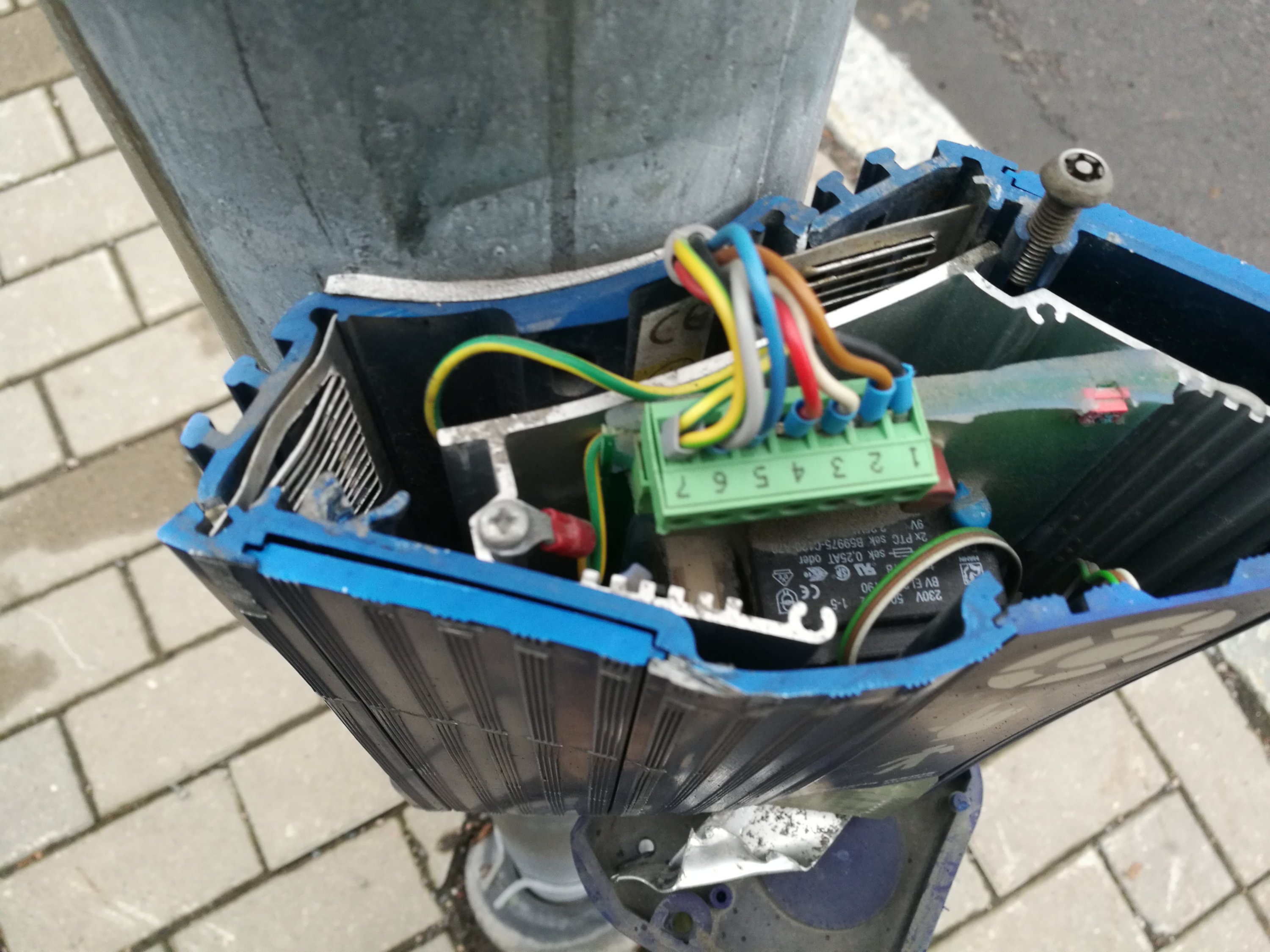 It looks based on the 230V AC transformer and the wiring, that the connector on the top gets 230V AC mains voltage to power the device. In addition to this there are some other wires to carry signals (button state?). At least this has all the parts that is needed to make it work and signal the button state to traffic light controller. It is up to the traffic light control unit if it uses that button information for controlling or not.