Here is tear-down of cheap USB 2.0 to CAT5E CAT6E RJ45 LAN Modem Extension Extender Adaptor for Webcam XBOX adapter. This adaptor is designed to allow your USB cameras, printers, webcams, keyboard, or any other USB device to be situated some longer than normal USB cable (few meters) distance away from PC. This converts USB 2.o signal to format that can be transported over UTP wiring with RJ-45 connectors (Ethernet cabling).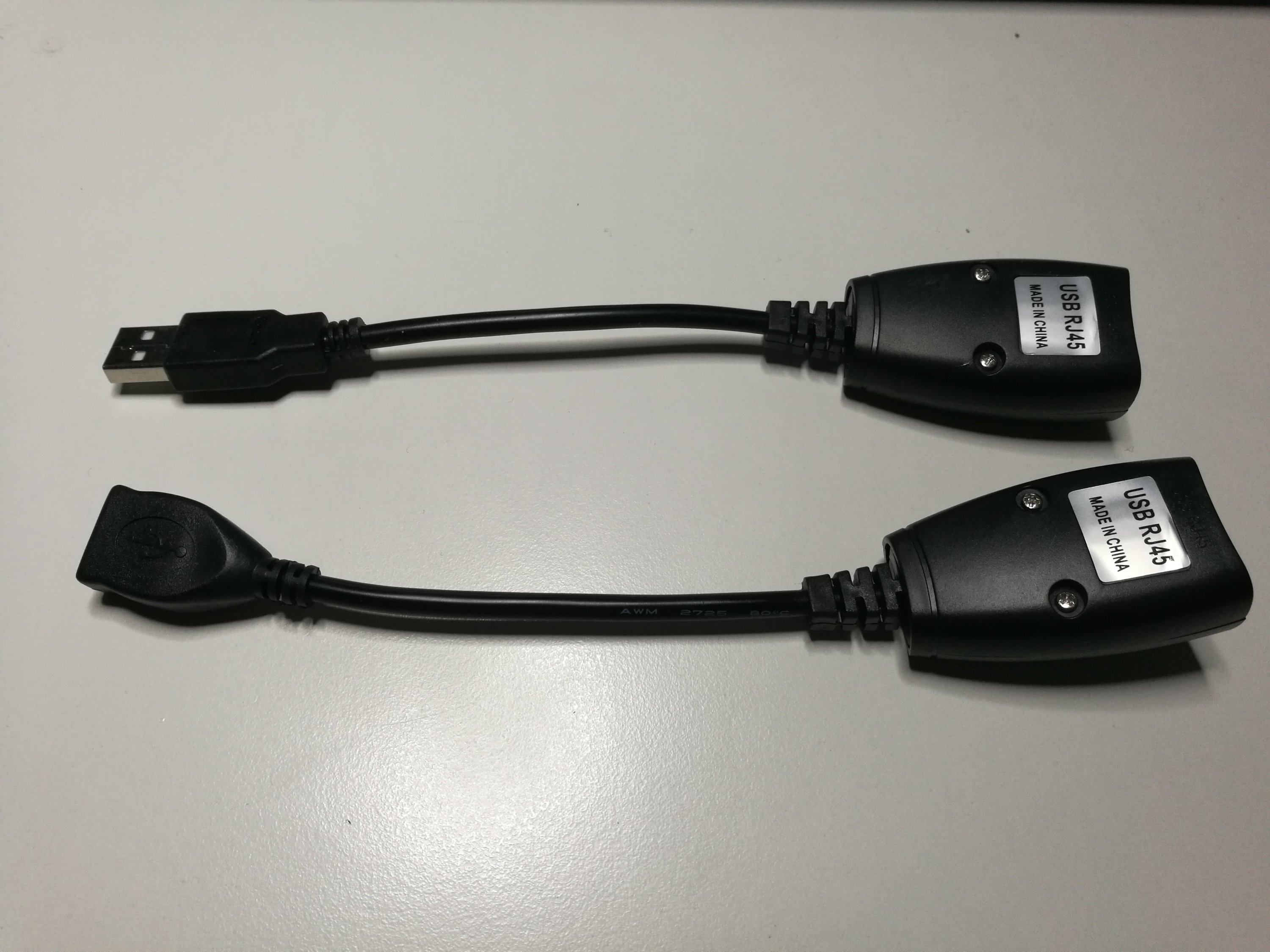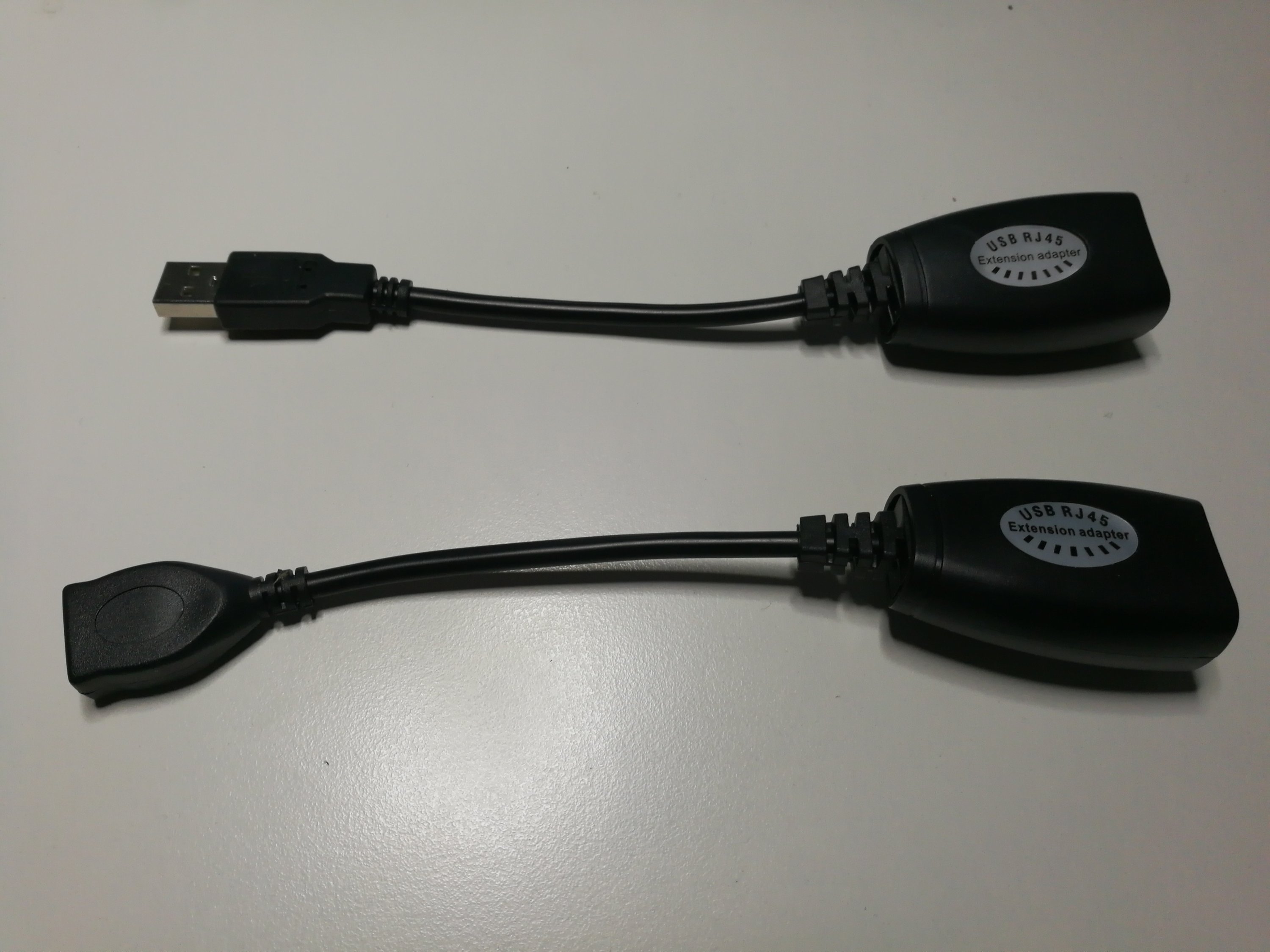 The extension adaptor product page claims that you can connect your USB device to your PC at a distance of up to 100ft with the help of a high quality cat 5/cat 6 patch cable. On my tests it worked well with 10 meters of CAT5 UTP. I have not yet had tried with longer cable.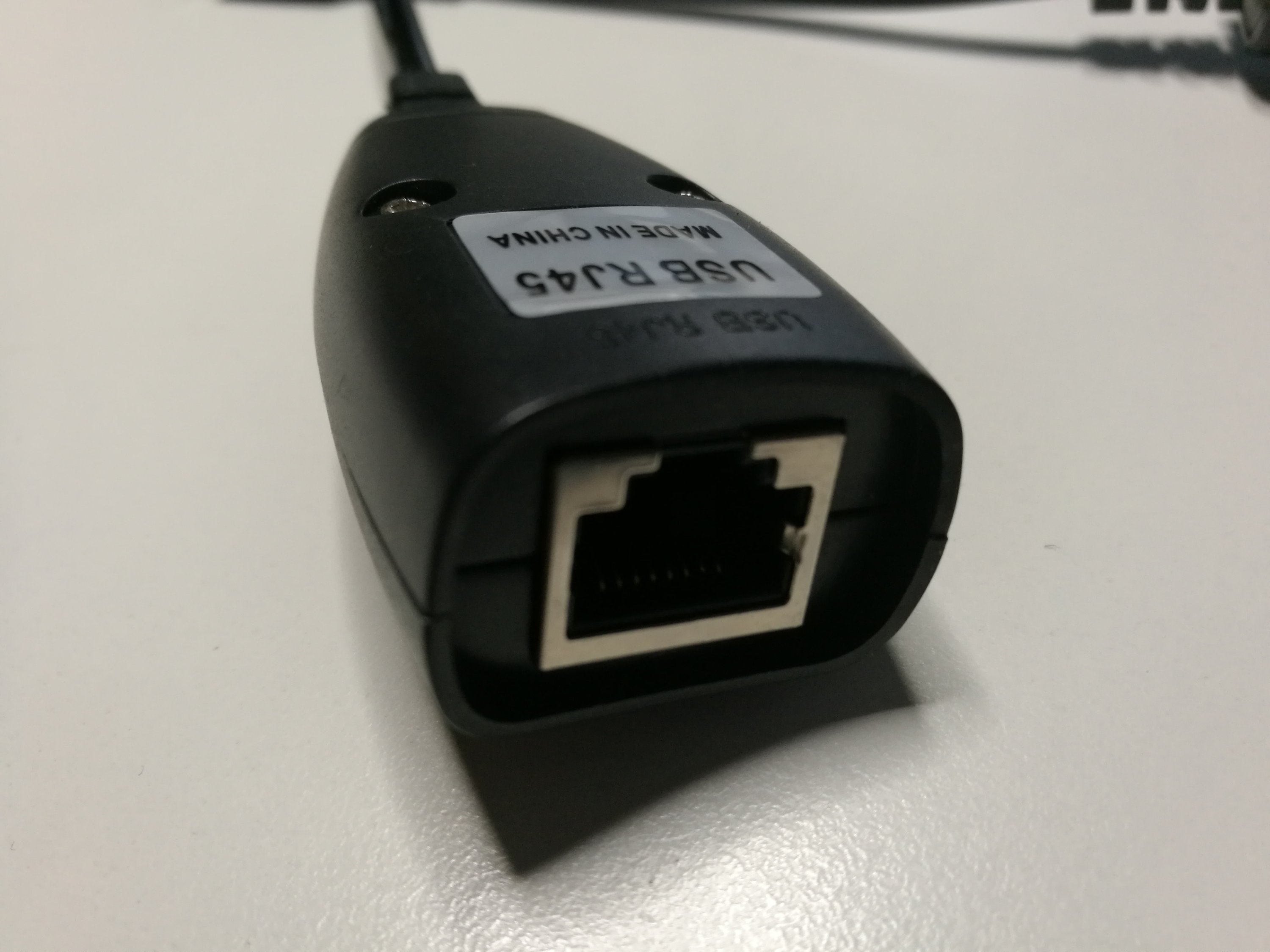 Let's open the device. It just takes opening four screws to see what is inside.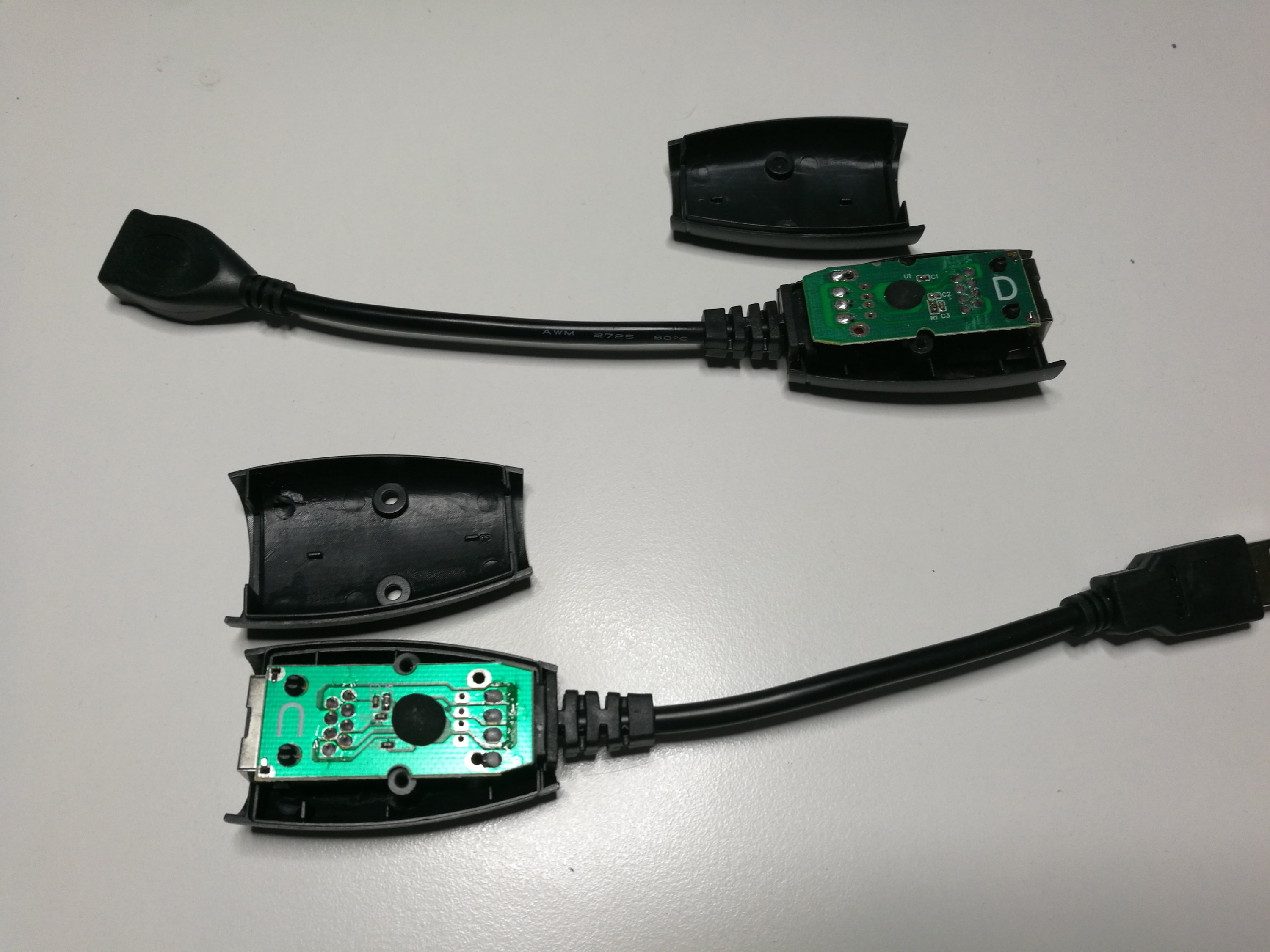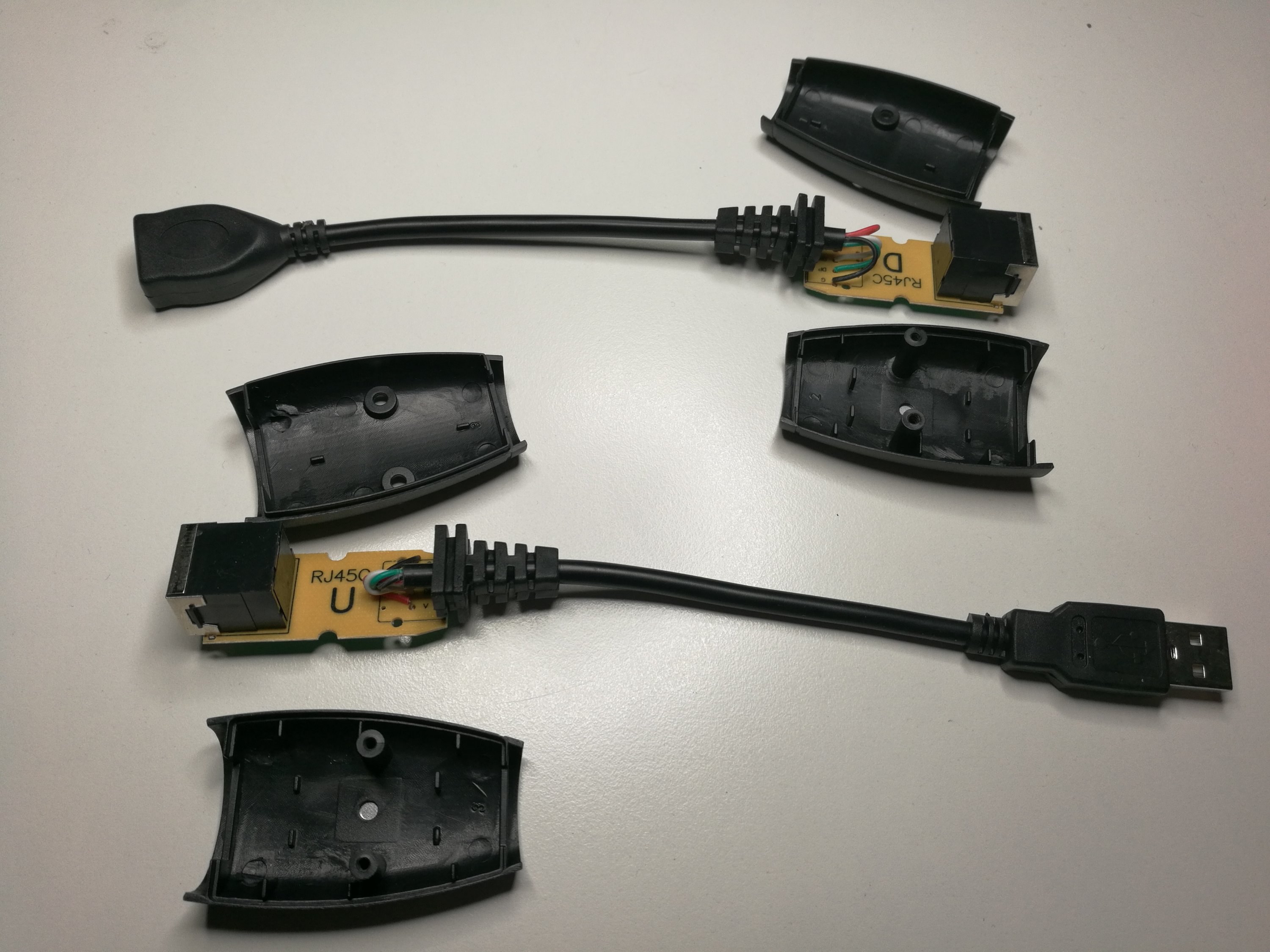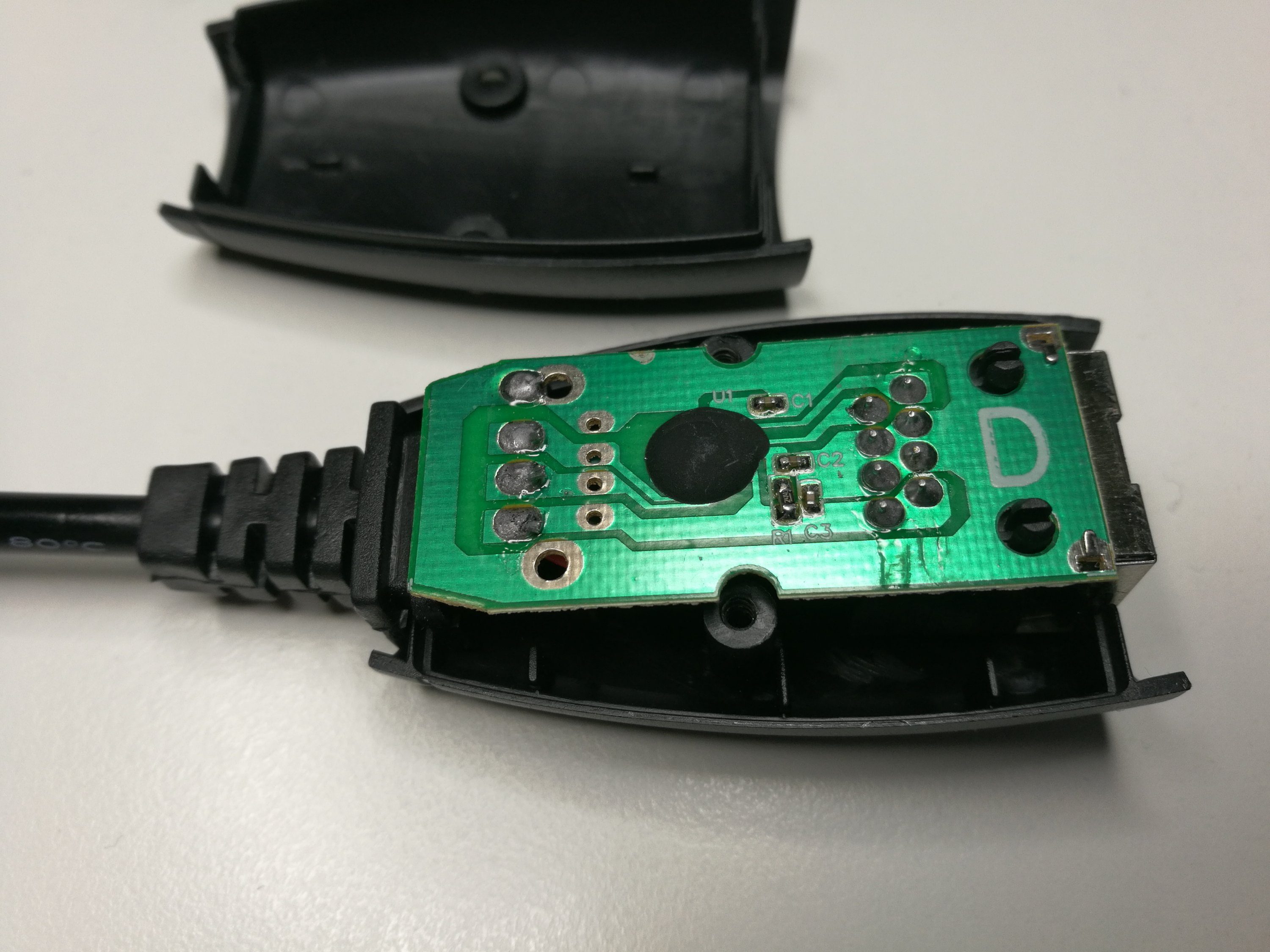 There was not much to see in this or another one. Just one "magic" chip blob, three capacitors and one resistor. I think this chip could be some USB signal amplifier / repeater.
The board marked with D was the receiving end and one with U the signal transmitter.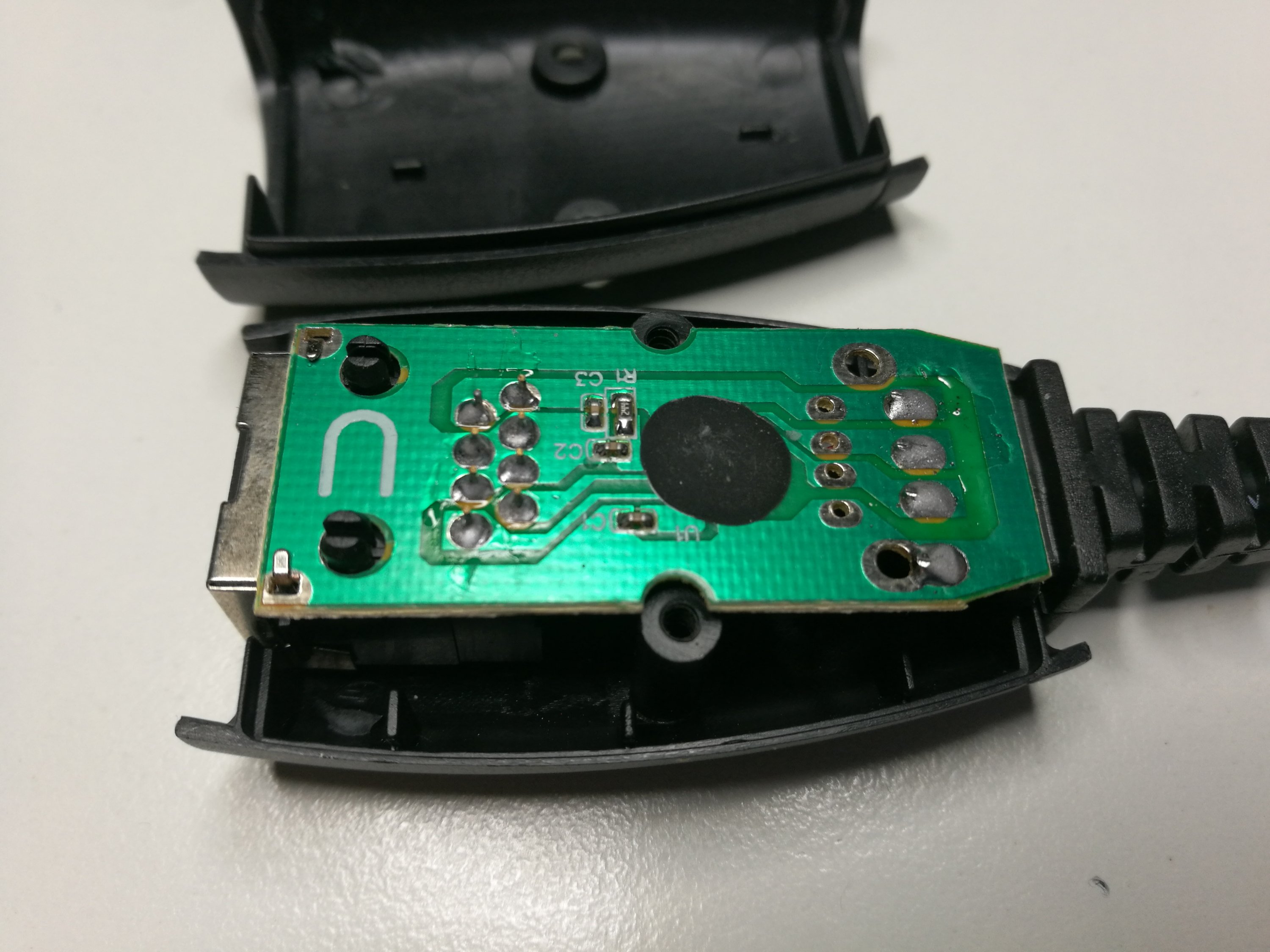 Not much here.
I figured out this pin-out for signals at RJ-45 connector:
1 USB signal
2 USB signal
3-6 Ground
7-8 +5V power
Related thoughts:
I think this circuit with active electronics will be better than simply wiring USB signals to RJ-45 connectors as shown in the following How-To: Make a pair of USB over Ethernet adaptors video. I assume that the active electronics make the signal to go more reliably over the longer distances, handle impedance mismatching (USB 90 ohms vs 100 ohms for UTP) and maybe protects USB ports better.