Here is my collection of relevant trend for smart phones in 2019 (links to source on quetes::
Market: It seems that crazy growth times in smart phone markets are over at least for some time. Without Chinese brands, growth in the smart phone markets in 2018 would have been dramatically negative. Smartphone Shipments Expected to Rebound in 2019 article says that shipments of smartphones, the mainstay of the electronics industry, are expected to rebound, returning to low-single-digit growth in 2019, according to market research firm International Data Corp. (IDC). Shipments are expected to grow 2.6% in 2019 after falling by 3% to 1.42 billion units in 2018. It is expected that emerging markets, 5G, and new product form factors will help revive the smartphone market. Effect of the US-China trade-war is hard to define.

Faster mobile: Mobile networks are getting faster in many countries. Mobile networks are killing Wi-Fi for speed around the world. Average data speeds on mobile networks now outpace customer's Wi-Fi connection, on average, in 33 countries. That's the The State of Wifi vs Mobile Network Experience as 5G Arrives.
5G: It's a bit tricky — after all, plenty of publications are going to claim 2019 as "The Year of 5G," but they're all jumping the gun. It is true that 5G is coming this year to some locations with some devices,but the number of devices and where you can use them is pretty limited. OnePlus and LG have committed to a handset and Samsung has since committed to two. You have to wait to 2020 for larger scale deployment and good device selection. It seems that Apple Will Wait Until at Least 2020 to Release a 5G iPhone. If you jump to 5G train, you're going to be paying a hefty premium for a feature you barely use. So far, 5G is a mixed bag of blessings and curses. More on that at my 5G trends posting.
New chipsets: The Snapdragon 855 Brings 5G to Mobile Devices. Mediatek Helio P90 aims just below flagship handsets to China.
Duopoly market: Smart phone market is 2019 is practically duopoly with Android and iOS operating systems. Android is far and away the dominant operating system, with a global market share of about 77 percent (or more). US market is becoming a smartphone duopoly where Apple and Samsung dominate, while others are left behind. US Android market is consolidating, with companies such as Motorola and LG losing ground to Samsung. Other Android makers have marginal single-digit share. On other markets especially Chinese manufacturers are growing and there are many competing manufacturers.
Smart phones first to web: According to Ofcom, the PC has lost its place as the first device and platform for web browsing in UK. Almost half of the web browses the web with a smart phone, which places a requirement on all online services from shops to news sites.
Interchangeable devices: As the cloud becomes more secure and reliable, we'll increasingly store less and less on the phone itself,at least on those markets with fast, cheap and reliable connections. In theory this could make our devices much more interchangeable.
More accurate positioning: IEEE 802.11mc (better known as Wi-Fi round-trip time, or RTT), which can increase accuracy to 1m while providing vertical (Z-axis) location information that has been long awaiting a solution. Wi-Fi RTT operates according to the Fine Timing Measurement (FTM) protocol within the IEEE 802.11-2016 standard that uses a variety of techniques to pinpoint the location of someone's smartphone or tablet. Wi-Fi Alliance® calls the capability a "Wi-Fi Certified Location."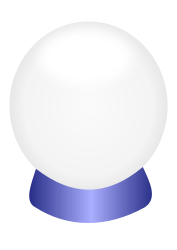 Waterproofing: Waterproof products are a trend in the industry because users want to be able to take their devices with them wherever they go. The iPhone, Samsung Galaxy, Huawei's high-end phones, and other mobile phones tout their water resistance as one of the attributes that consumers want. Such smart phones will need waterproof connectors and preferably only a one connector or less to waterproof. Waterproof USB Type-C connectors are emerging as the go-to solution for today's consumer products. USB Type-C connectors with IPX8 waterproofing performance are becoming the new standard for a wide range of products because they deliver go-anywhere reliability, fast charging, and fast data transfers.
Phones without connectors: Phones are already doing away with ports (most notably, the headphone jack). In fact, all ports may soon be a thing of the past on some phones.
Bendable and foldable phones: Samsung's Galaxy F (for foldable) is the first flexible phone that offers the benefits of a tablet and a smartphone in one device. Small enough to fit in your pocket, it unfolds to work more like a tablet when you need it. There are also other manufacturers that have showed foldable smart phones. The Royole is fascinating, but its execution leaves something to be desired. Of course these designs are going to come at a major premium.
Wireless charging: No Need to Wait for the "Best" Wireless-Charging Solution—Qi Is It article says that there are now more than 360 companies  (including Apple) supporting Qi and no other competitors, it's game over. Qi is the go-to solution for most of the industry.
Security: Android 9 Brings Significant Security Advancements, Google Says. The latest Android iteration brings along a great deal of security improvements, including better encryption and authentication. The Android Keystore provides application developers with a set of cryptographic tools that are designed to secure their users' data.
Smaller card standards: NM Card (Nano Memory Card) has been launched and used by Huawei. The NM card is 45 percent smaller than MicroSD. The capacity of the NM card, the reading speed and, in fact, the price, are already at the level of MicroSD cards. If you think NanoSIM is the last physical SIM card size, then the NM card has a good seam to get to the standard position. Huawei works with JEDEC to standardize the NM card.
eSIM: The term "eSIM" simply means an embedded SIM card. eSIM is backed by the GSMA. It seems certain that future smartphones will adopt electronic SIM cards – essentially removing the need to have a physical SIM card (and SIM slot). California based Apple has turned to eSIM. Google Pixel 2 and 3 series phones also support eSIM. eSIM needs to be supported by the network or carrier and enabled by them and not all networks supoort eSIM as yet. More carriers to support Pixel 3 eSIM as Google helping build more eSIM Android phones.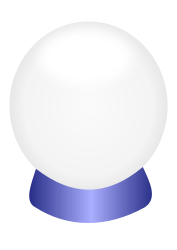 Notched displays: There will be more phones with notch in the front to accommodate the front camera and sensors in order to maintain a full-screen profile. Practically everyone has embraced the cutout in an attempt to go edge to edge. 
Camera under display: Two smartphone-makers have unveiled handsets featuring a "hole-punch" selfie camera, which is is intended to be less obtrusive than a "notch" – as popularised by Apple and later by many Android smartphone manufacturers.
Sensors under display: Biometric identification in electronics is gaining momentum, and in smartphones, the latest trend is to plant a fingerprint sensor underneath the screen. Qualcomm announces 3D Sonic Sensor, a new under-display fingerprint sensor for smartphones that uses sound waves to map fingerprints.
Touch-free technology: All major phone manufacturers are researching "in-air gesturing technology" that would let you control your phone without actually touching it.
Better cameras: Huawei debuts Honor View 20 with a 48MP rear camera. Smartphone cameras are pretty good across the board these days, so one of the simple solutions has been simply adding more to the equation. For example Nokia 9 Pureview has five camera sensors and LG has patented a camera with up to 16 lenses. In addition to adding more cameras, Companies will also be investing a fair deal in software to help bring better shots to existing components (a little AI and ML can go a long way on image processing).