I had a small box full of USB cables that I did not know if they were good or not after use. Those were taken out of use when they did not seem to work OK, and nothing is more annoying than unreliable USB charging cable.
I found this

3-In-1 Micro USB Type-C Data Mini USB Cord Cable Triad Tester Data Wire Fixture from eBay at reasonable price (around 10 Euros).

3-In-1 Micro USB Type-C Data Mini USB Cord Cable Triad Tester Data Wire Fixture Features:
Supported port: Type-C, Mini USB, Micro-USB
Indicator: Bee cue, indicator lights
Package size: approx. 11 * 7.5 * 2 cm/ 4.3 * 3.0 * 0.8 in
Package weight: 39g/ 1.4oz
1. This usb cable triad tester comes with three ports of type-c, mini usb, and micro-usb.
2. It is capable of capable of testing out open circuit, short-circuit, wire welding error and other problems of data wire.
3. Bee cue and indicator lights remind you of fault types.
4. Advanced chip makes sure precise measurement.
5. Multi-level protection ensures the stability and safety of testing.
This device itself has instructions in Chinese printed to the device, which would be nice if I could understand that language. Fortunately the product web page had instructions also in English.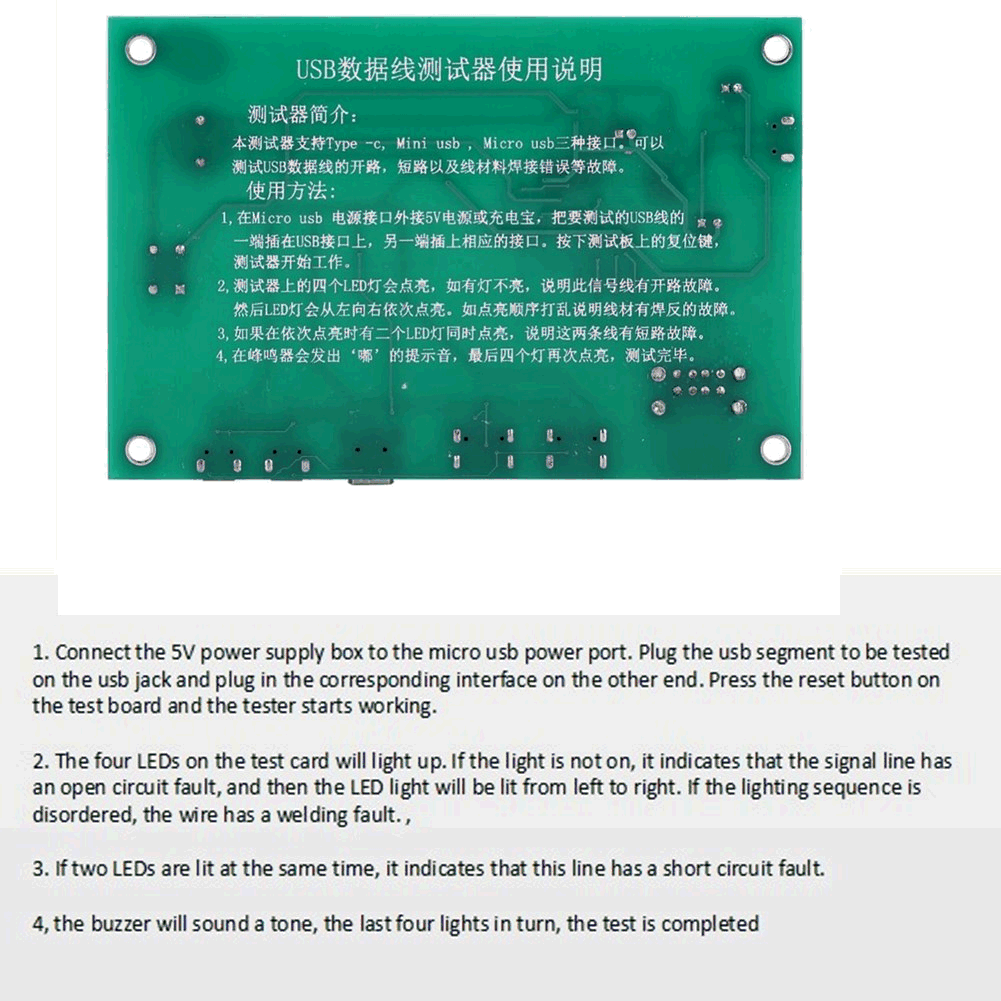 Here is the device in package.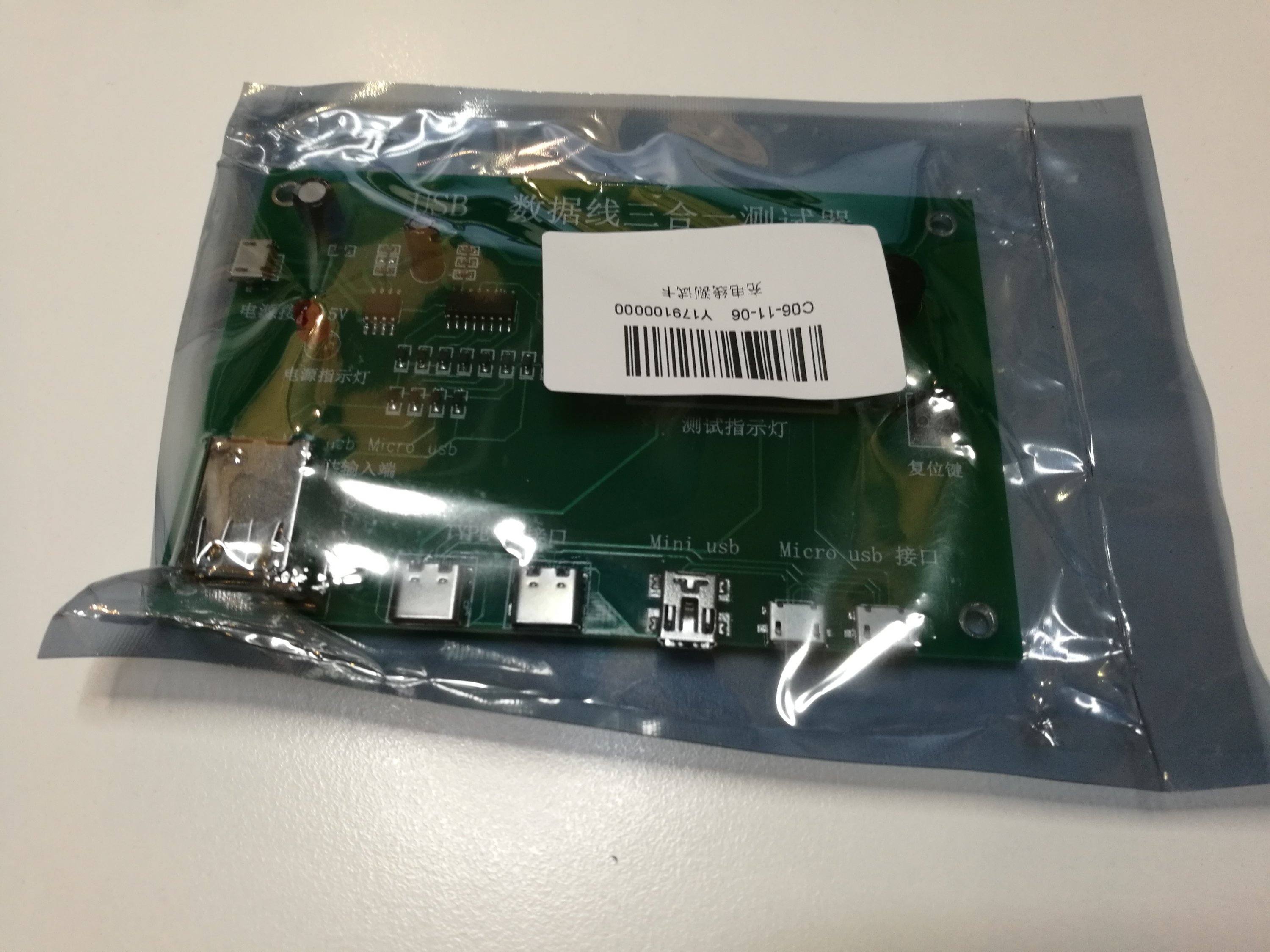 Here is picture of component and back sides of the circuit board.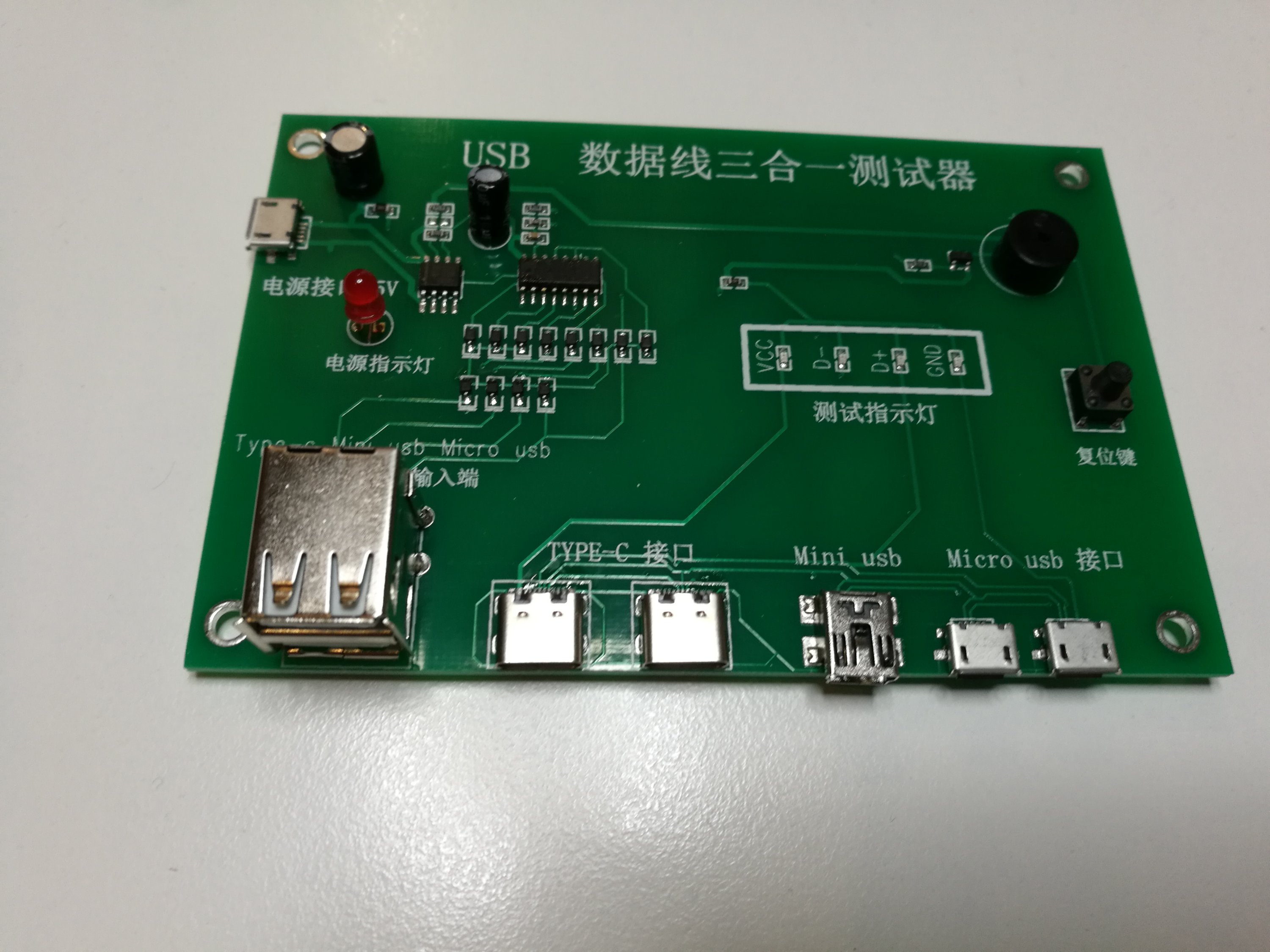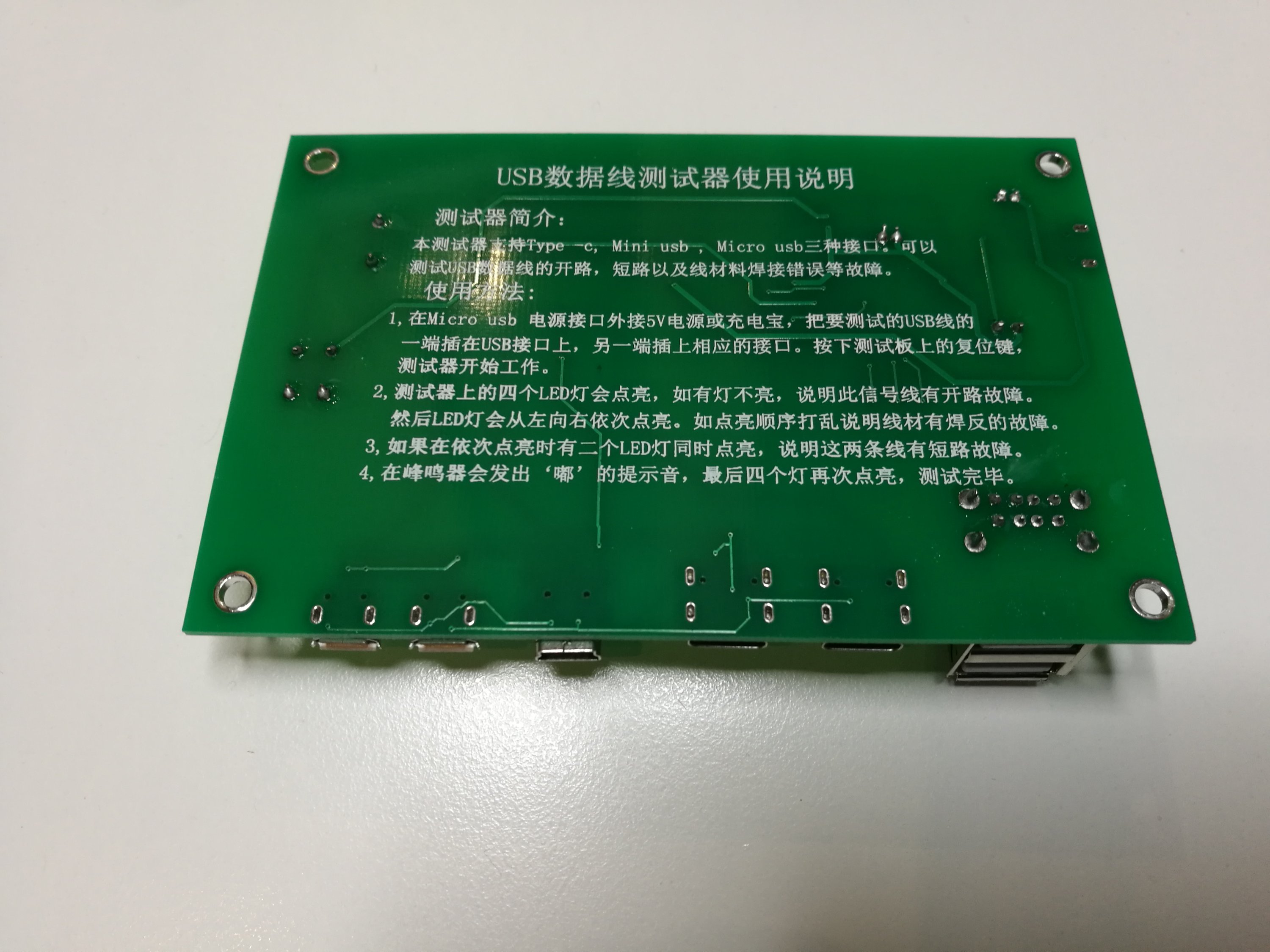 The device is powered with 5v from microUSB port. I powered it with a smart phone charger.
The tester works so that you connect the USB cable to be tested between USB A connection and to the connector that matches the other end of the cable being tested. After the cable is connected, you press the start button (only button on circuit board). After that the LEDs scan through all the wires (VCC, D+, D-, GND) in the USB cable separately and light the corresponding LED if everything is OK. Finally all the LEDs turn on the tester emits a short beep telling that testing is ready.
The board worked well for cable testing. I could quickly test half dozen USB cables to see if they were working or not.
I was few times wondering on some random beeps coming from board when moved, but that turned to be caused by short power breaks caused by moving the board and having unreliable microUSB feeding power to board. The problem was solved with working USB cable.
Circuit seems to be classic 555 timer + 4017 counter approach used in very many cable testers