Here is few years old SilverCrest USB power pack with solar charger that stopper charging a smart phone. Because changing the charging cable did not help and the charging connector felt a little loose, it seems that the power pack is to blame here. Ithad served several years well as portable power pack that had good capacity and pretty useless low power solar panel.
Because this device had passed the three year warranty that Lidl gave to it, it's time for a tear-down and hopefully a successful repair with little effort.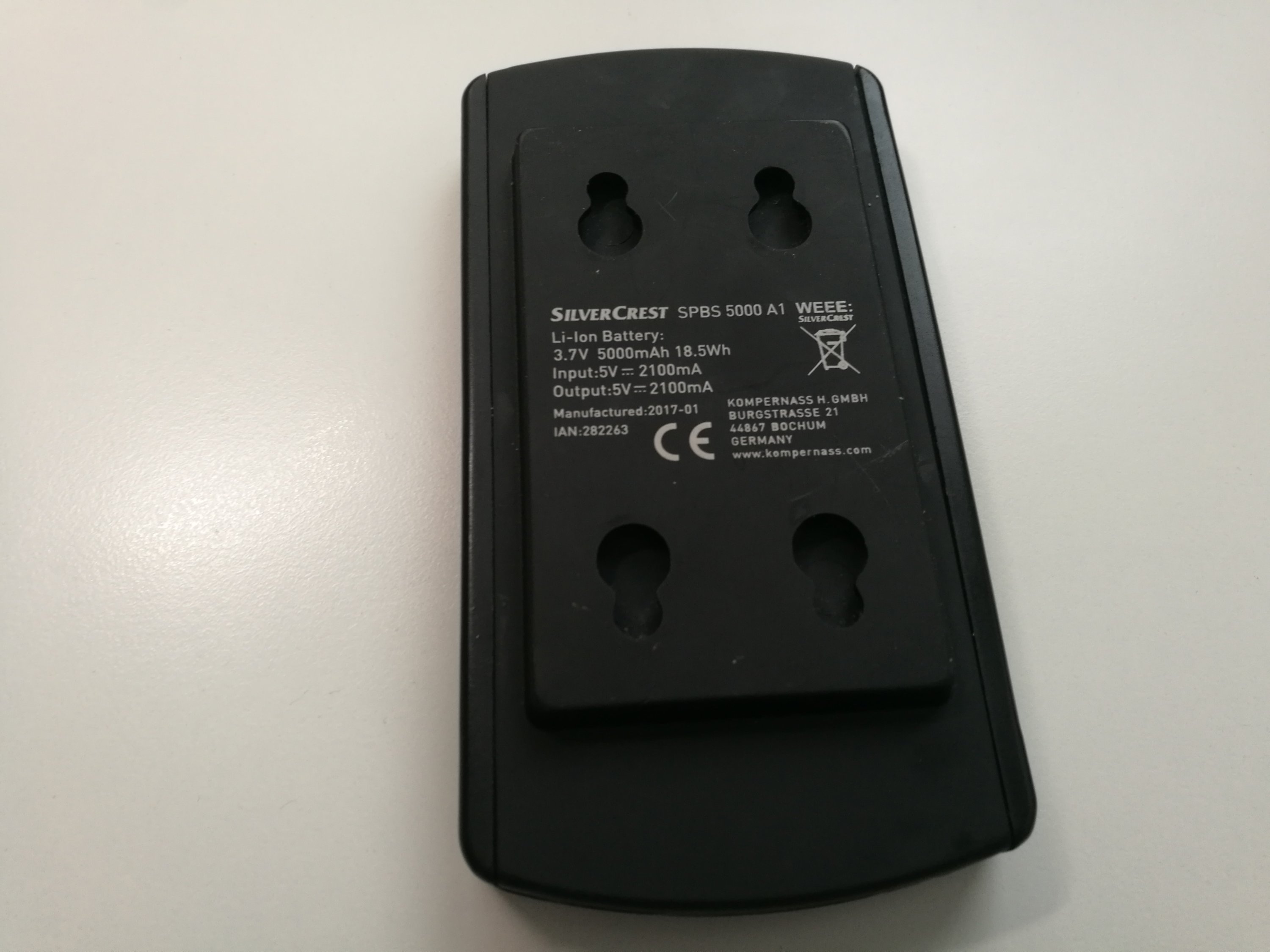 To open it I had to find six screws (three per side) under plastic sticker.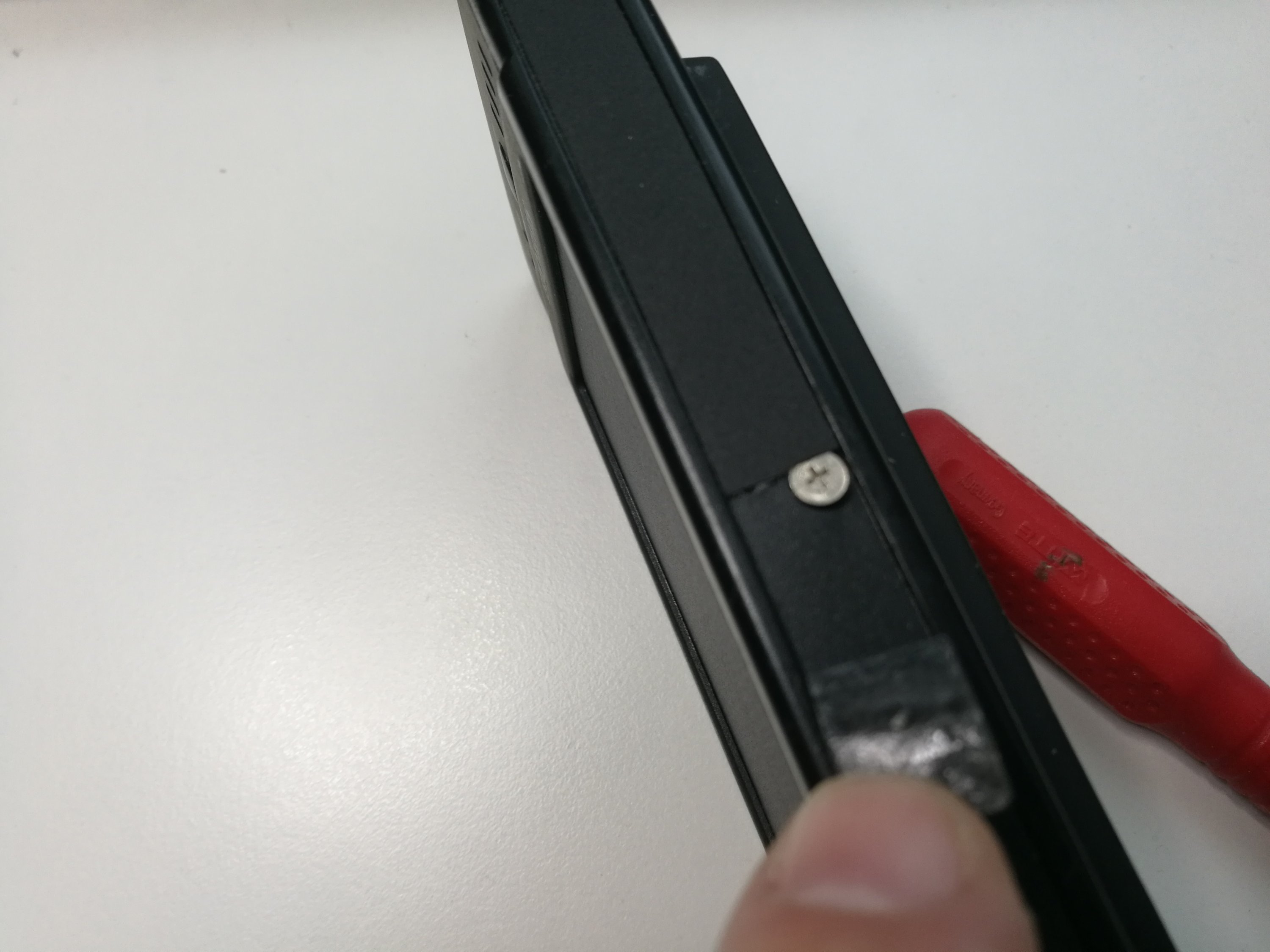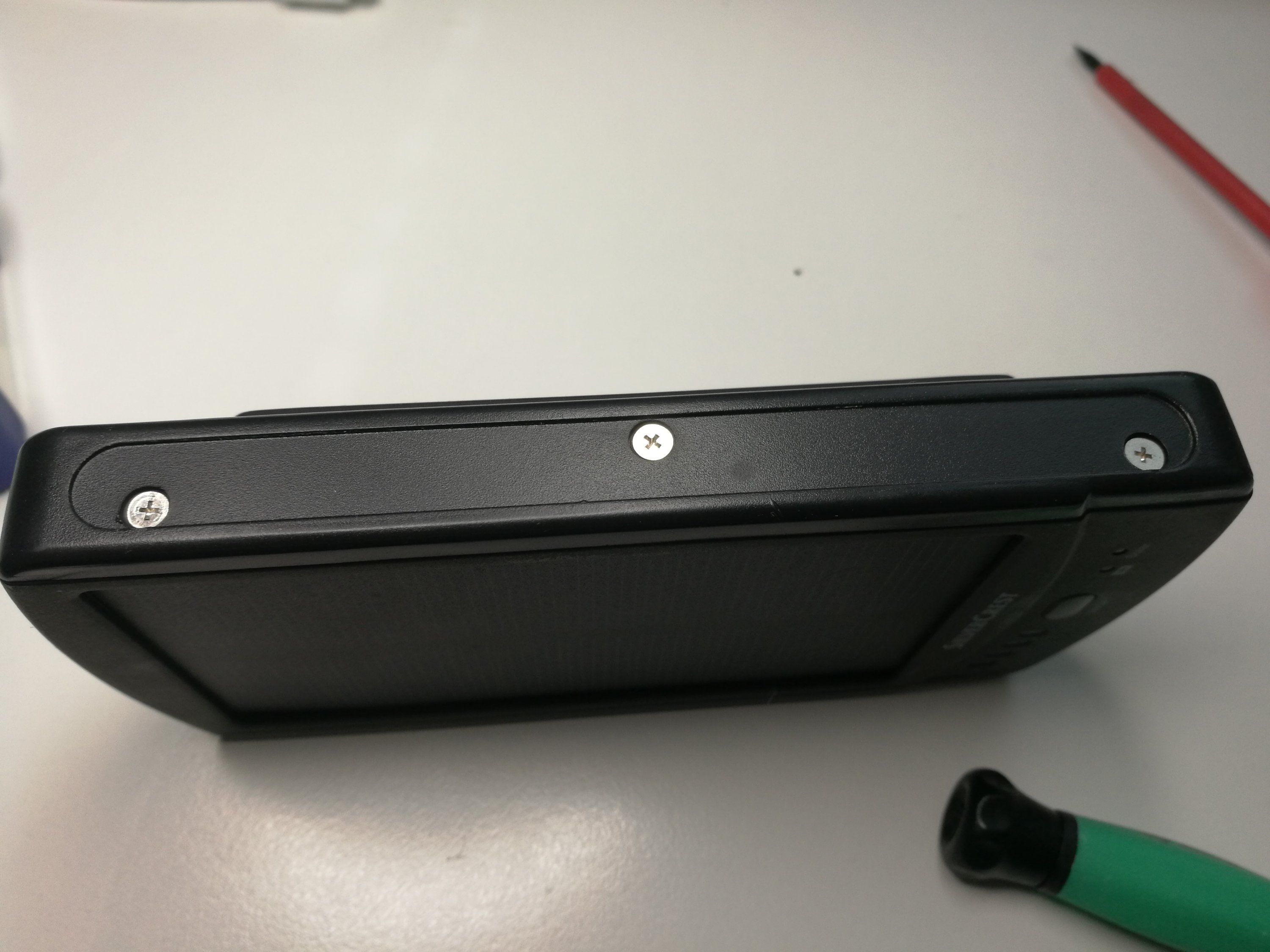 Here is the power pack completely open. I need to be now careful because there the lithium battery and it's electrical connections are now exposed – it can potentially explode if you mechanically damage it or cause short circuit on the circuit board. Do do not touch anything unless you know really what you are doing and how to do it safely.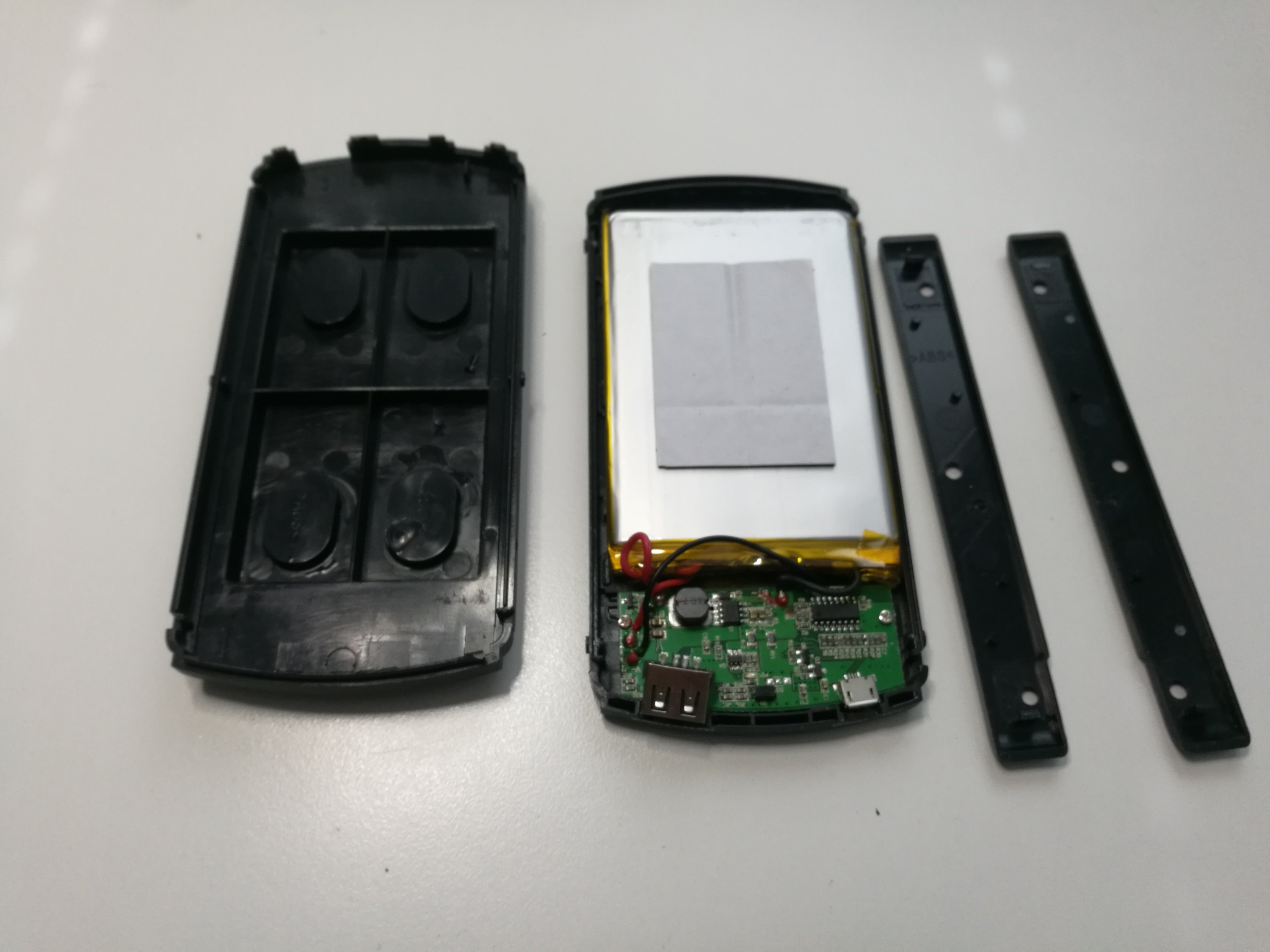 Here is a close look to the electronics. As you can see the problem is that the soldering on the USB power output has failed. This is a quite common failure mode in this kind of products.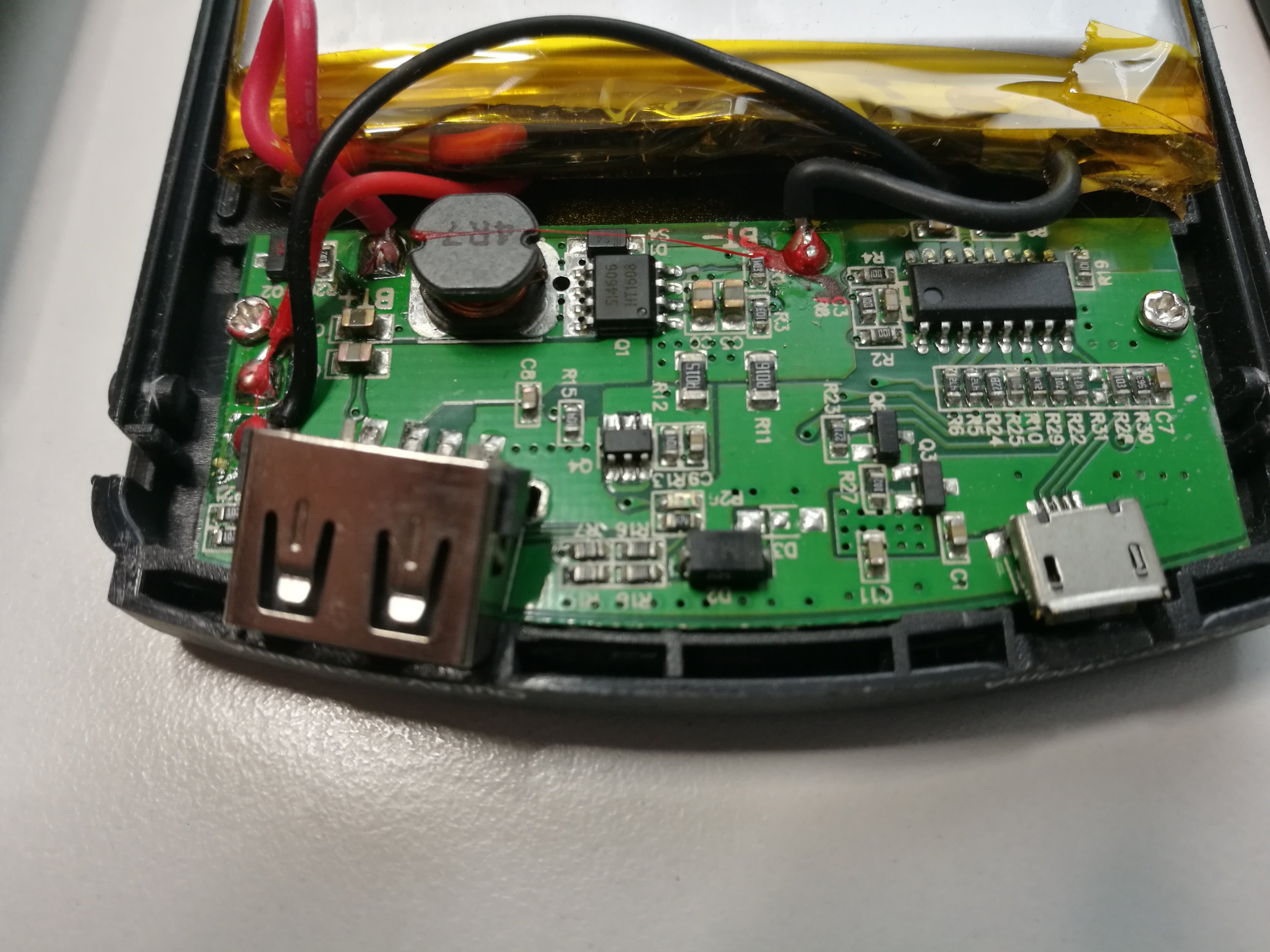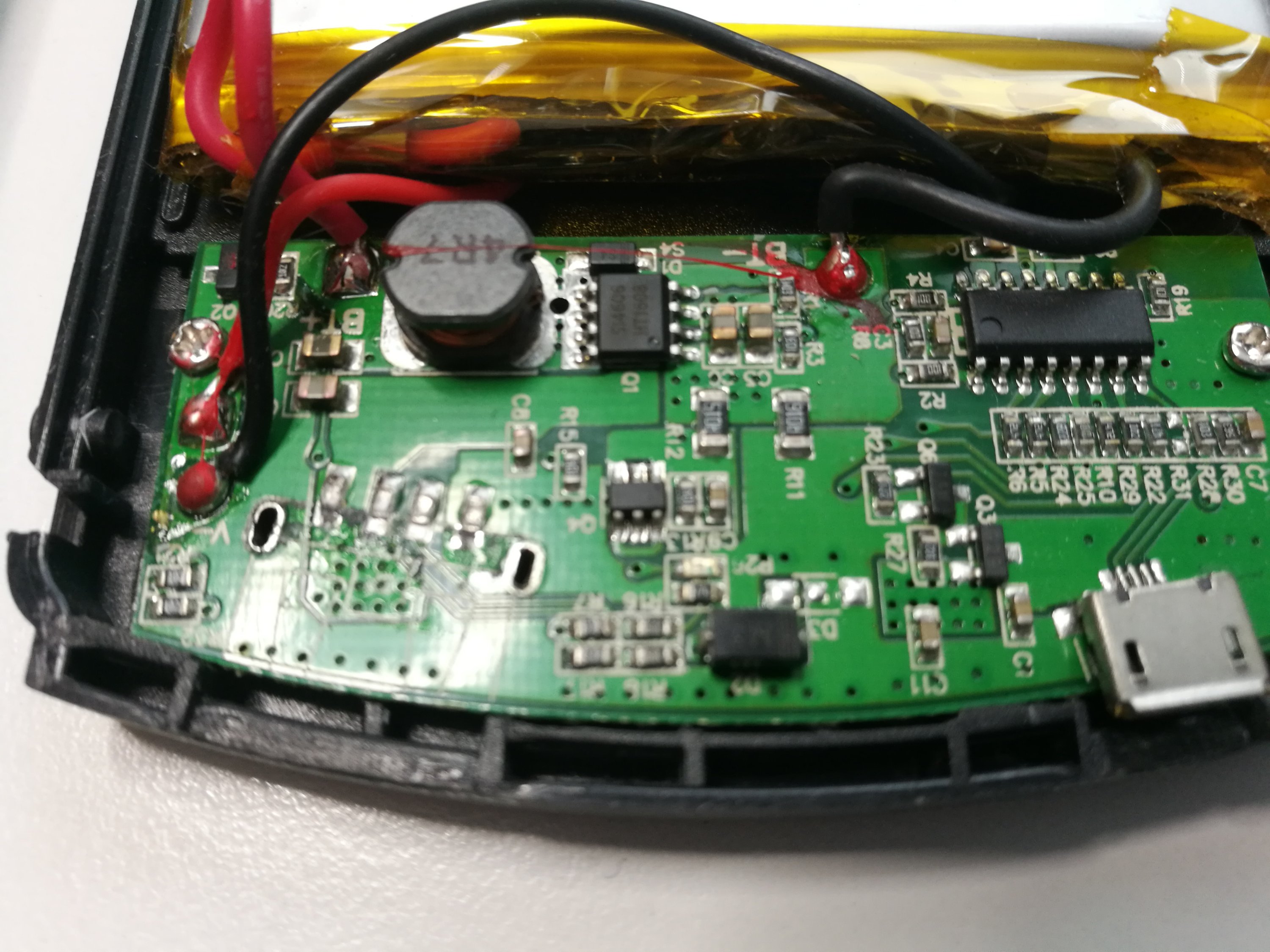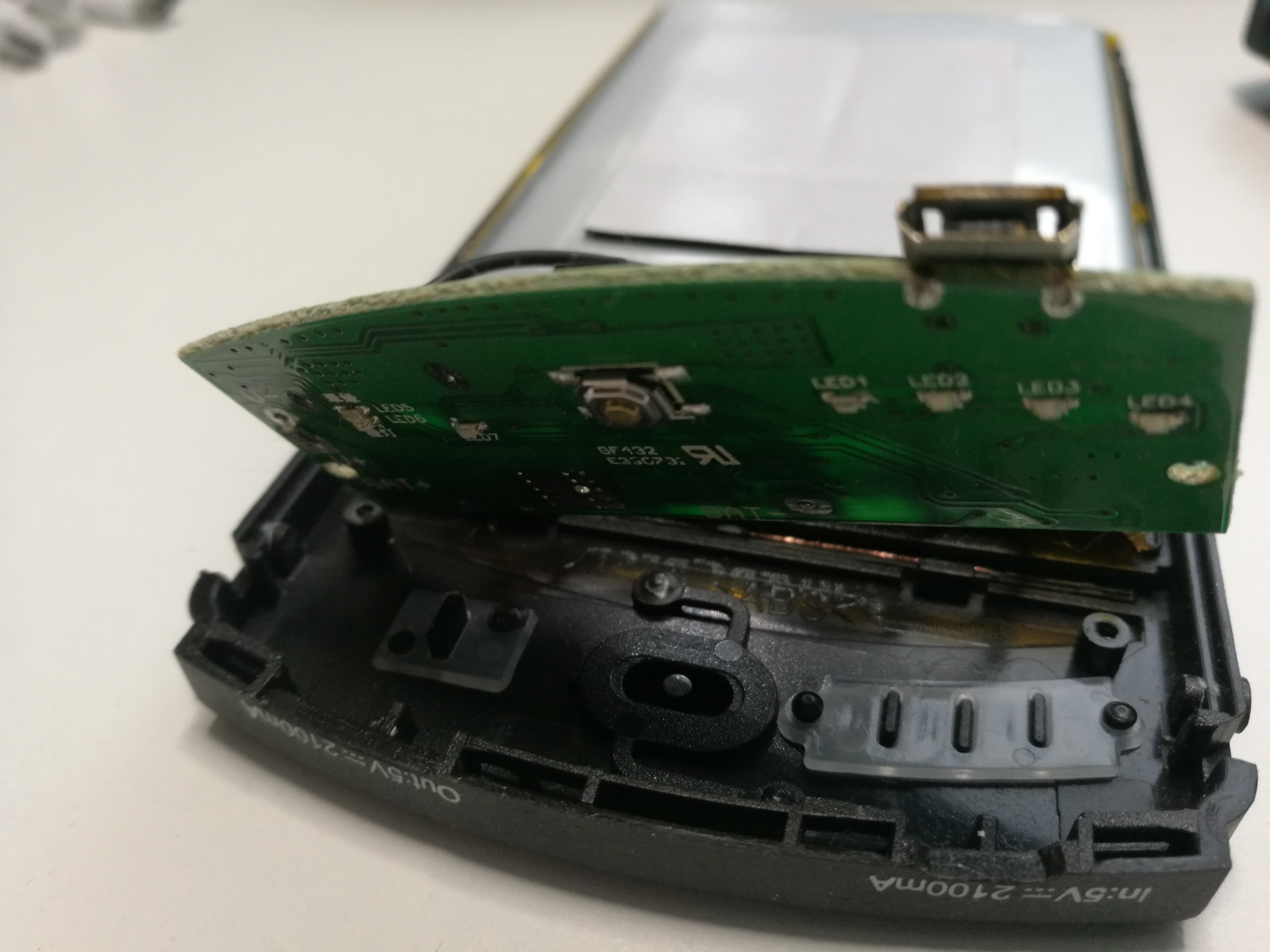 Repairing it just needed putting the connector back to the correct position and re-soldering the connections. I decided to add some mode solder to make to have better connections and more reliable securing of the connector shell. I also decided to re-solder the mounting holes of the microUSB connector as well just to be secure as there seemed to be quite little amount of solder in it originally. After soldering everything worked well.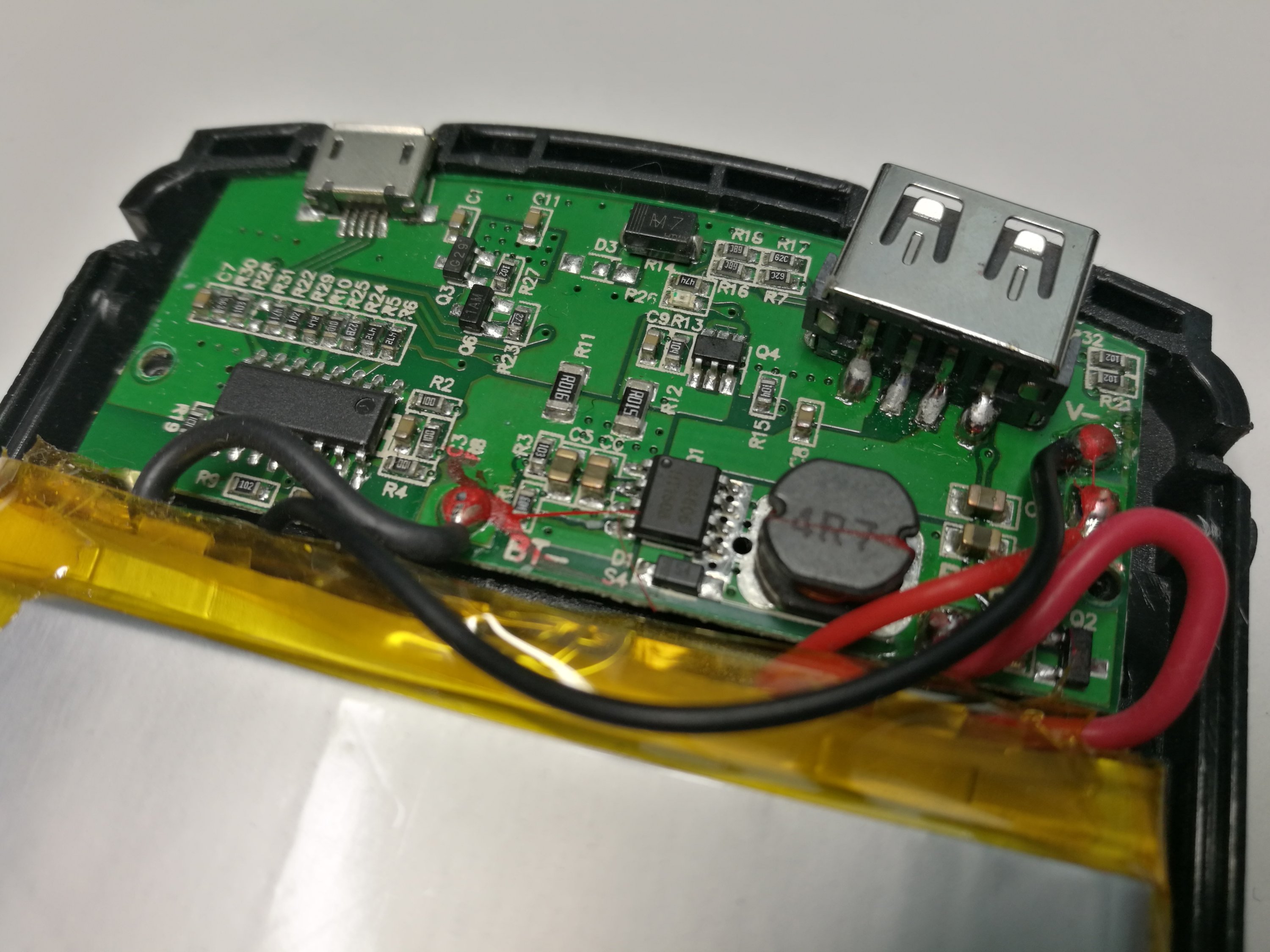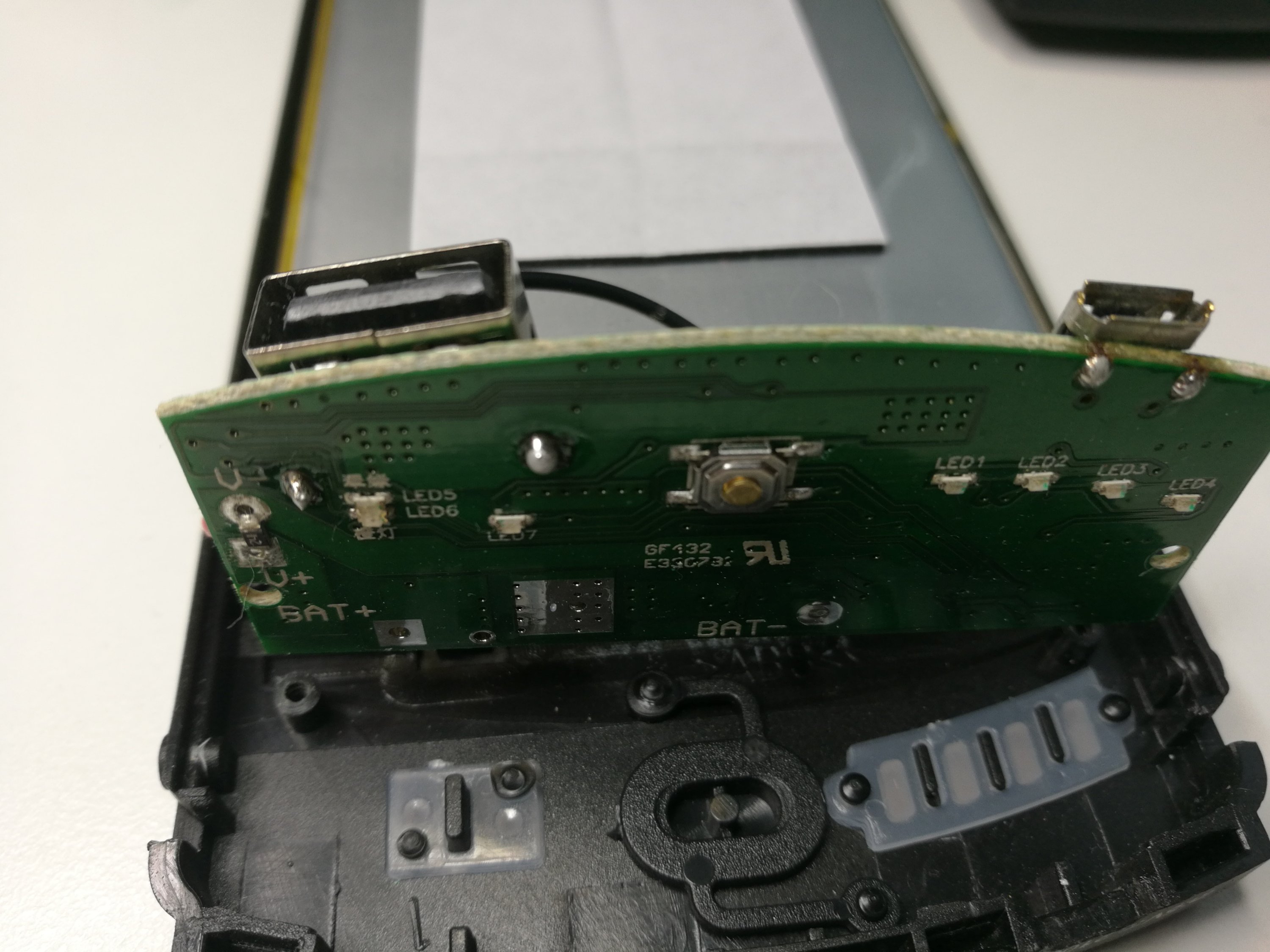 Now everything is ready to put back the case.
For some more information on the electronics on this device, view this Lidl Silvercrest Solar USB Power Bank video.