Analysts and experts have looked into their crystal balls and made their cybersecurity predictions for 2023. Here is a collection of cyber security trends from many cyber security trends lists I have found published on-line. In my list I first show the information source and next a short overview what this source listed.
Is your organization prepared if these predictions come true?
ICS cyberthreats in 2023 – what to expect
https://securelist.com/ics-cyberthreats-in-2023/108011/
APT activity, which is traditionally ascribed to intelligence agencies of various governments, always occurs in line with developments in foreign policy and the changing goalposts inside countries and inter-governmental blocks.
We are going to see APT activity change the focus on specific industries very soon because the evolving geopolitical realities are closely intertwined with economic changes.
Naturally, we will still see APT attacks on traditional targets
Other important changes in the threat landscape which we already see and which we believe will increasingly contribute to the overall picture include the following:
A rising number of hacktivists "working" to internal and external political agendas. These attacks will garner more results – quantity will begin to morph into quality.
A growing risk of volunteer ideologically and politically motivated insiders, as well as insiders working with criminal (primarily ransomware) and APT groups – both at enterprises and among technology developers and vendors.
Ransomware attacks on critical infrastructure will become more likely – under the auspices of hostile countries or in countries unable to respond effectively to attacks by attacking the adversary's infrastructure and conducting a full-blown investigation leading to a court case.
Cybercriminals' hands will be untied by degrading communications between law enforcement agencies from different countries and international cooperation in cybersecurity grinding to a halt, enabling threat actors to freely attack targets in 'hostile' countries. This applies to all types of cyberthreats and is a danger for enterprises in all sectors and for all types of OT infrastructure.
Criminal credential harvesting campaigns will increase in response to the growing demand for initial access to enterprise systems.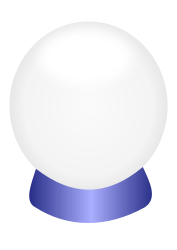 Top 4 SaaS Security Threats for 2023
https://thehackernews.com/2022/12/top-4-saas-security-threats-for-2023.html
With SaaS sprawl ever growing and becoming more complex, organizations can look to four areas within their SaaS environment to harden and secure. Threats: Misconfigurations Abound, SaaS-to-SaaS Access, Device-to-SaaS User Risk, Identity and Access Governance.
Cybersecurity threats: what awaits us in 2023?
https://securelist.com/cybersecurity-threats-2023/107888/
Knowing what the future holds can help with being prepared for emerging threats better. Every year, Kaspersky experts prepare forecasts for different industries, helping them to build a strong defense against any cybersecurity threats they might face in the foreseeable future. Those predictions form Kaspersky Security Bulletin (KSB), an annual project lead by Kaspersky experts.
A Boiling Cauldron: Cybersecurity Trends, Threats, And Predictions For
https://www.forbes.com/sites/chuckbrooks/2022/11/23/a-boiling-cauldron-cybersecurity-trends-threats-and-predictions-for-2023/
2022 has been another year of high-profile data breaches, mirroring the years before in the growing number and sophistication of cyber threats. Cyber-attacks have become part of a boiling cauldron and some of the brining liquid has seeped over into the corporate and government digital landscapes. Consistently, phishing, insider threats, business email compromise, lack of skilled cybersecurity workers, and misconfigurations of code have been common trends throughout the past decade. They still will be trends in the coming year, but other factors and developments will also permeate a precarious cybersecurity ecosystem. Let us explore some of them.
Crimeware and financial cyberthreats in 2023
https://securelist.com/crimeware-financial-cyberthreats-2023/108005/
Malware loaders to become the hottest goods on the underground market
More new "Red Team" penetration testing frameworks deployed by cybercriminals
Ransomware negotiations and payments begin to rely less on Bitcoin as a transfer of value
Ransomware groups following less financial interest, but more destructive activity
Forecasts for 2023: Led by gaming and other entertainment sectors, Web3 continues to gain traction and so will threats for it. Malware loaders to become the hottest goods on the underground market. More new Red Team penetration testing frameworks deployed by cybercriminals. Ransomware negotiations and payments begin to rely less on Bitcoin as a transfer of value. Ransomware groups following less financial interest, but more destructive activity.
Policy trends: where are we today on regulation in cyberspace?
https://securelist.com/policy-trends-2023/108008/
#1 Fragmentation shifting to polarization: governments and multistakeholder communities are all the more divided — and have formed into groups based on like-mindedness
#2 Tech localization and "digital sovereignty" is no longer just about data
#3 Do cyberdiplomacy and international cybersecurity still exist? If so, they've taken a back seat this year
#4 Full-blown cyberwar hasn't occurred, and this is of course good news. But we seem to be facing a more complex challenge — hybrid operations
#5 Liability of digital products: a new area in future regulatory efforts
The future starts now: 10 major challenges facing cybersecurity https://www.welivesecurity.com/2022/11/03/future-starts-10-major-challenges-facing-cybersecurity/
According to a report by Cybersecurity Ventures, global cybercrime costs are foreseen to grow by 15 percent per year from 2021 to 2025 and could reach $10.5 trillion per year.
The shortage of skilled people to meet the growing demand for professionals in the industry continues to grow. There is a global cybersecurity workforce gap of 3.4 million and 70% of organizations have unfilled cybersecurity positions. Another challenge facing the industry is to make the workforce more diverse and inclusive.
The digital transformation accelerated by the COVID-19 pandemic has also made it clear to companies that they need to prioritize security. In the case of remote and hybrid work, organizations around the world can no longer rely solely on hardening their inner perimeter using their on-premises technology infrastructure.
The huge growth of criminal activity on the dark web in recent years, especially after the onset of the pandemic, is a major challenge and reinforces the importance of performing threat intelligence activities also in these dark corners of the Internet.
Trends such as the growth of new forms of social engineering force organizations to keep up with new and evolving attack scenarios and transmit this knowledge to their staff.
Consumers, businesses and governments are all finding new ways to use Bitcoin and other cryptocurrencies – and so are cybercriminals.
While anti-ransomware groups continue to bring pressure to bear on ransomware operators, ransomware is still a major challenge that requires organizations to prioritize preparedness.
Projections about the adoption of the metaverse show that by 2026, 25% of the world's population will spend at least one hour a day in this virtual world. Therefore, security in the metaverse is a challenge for the future.
A fundamental challenge that the industry will always face is better education and awareness of existing cybersecurity risks.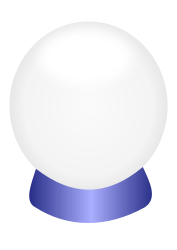 Top cybersecurity threats for 2023
https://www.techrepublic.com/article/top-cybersecurity-threats/ 
1. Malware
IT departments use antivirus software and firewalls to monitor and intercept malware before it gains entry to networks and systems, but bad actors continue to evolve their malware to elude these defenses. That makes maintaining current updates to security software and firewalls essential.
2. Ransomware
So far in 2022, ransomware attacks on companies are 33% higher than they were in 2021. Many companies agree to pay ransoms to get their systems back only to be hit again by the same ransomware perpetrators.
Mandiant reported that global median dwell time for intrusions identified by external third parties and disclosed to the victims dropped to 28 days from 73 days in 2020. Meanwhile, in 2021, 55% of investigations had dwell times of 30 days or fewer, with 67% of these (37% of total intrusions) being discovered in one week or less. However, the report also showed that supply chain compromise accounted for 17% of intrusions in 2021 compared to less than 1% in 2020.
3. Supply chain vulnerabilities
One step companies can take is to audit the security measures that their suppliers and vendors use to ensure that the end-to-end supply chain is secure.
"These are a little like nutrition labels on food," he explained. "If you can't attest to the accuracy of these labels, you have a problem. That's where things like in-toto come in: You create essentially signed statements, or attestations, that certain people, and only those people, took legitimate actions like checking code or doing things with dependencies."
4. Phishing
Phishing is a major threat to companies because it's easy for unsuspecting employees to open bogus emails and unleash viruses. Employee training on how to recognize phony emails, report them and never open them can really help.
5. IoT
In 2020, 61% of companies were using IoT, and this percentage only continues to increase. With the expansion of IoT, security risks also grow, particularly with the advent of 5G telecommunications, the de facto communications network for connected devices.
IoT vendors are notorious for implementing little to no security on their devices
6. Internal employees
Disgruntled employees can sabotage networks or make off with intellectual property and proprietary information, and employees who practice poor security habits can inadvertently share passwords and leave equipment unprotected.
In 2023, social engineering audits will continue to be used so IT can check the robustness of its workforce security policies and practices.
7. Data poisoning
An IBM 2022 study found that 35% of companies were using AI in their business and 42% were exploring it. Artificial intelligence is going to open up new possibilities for companies in every industry. Unfortunately, the bad actors know this too.
8. New technology
Organizations are adopting new technology like biometrics. These technologies yield enormous benefits, but they also introduce new security risks since IT has limited experience with them.
9. Multi-layer security
How much security is enough?
"Multiple levels of defense are critical," said Ed Amoroso, CEO of TAGCyber and former CISO of AT&T. "Passwords are one critical layer, but data encryption at both ends is the next, and so forth. The bottom line: Just because you got in doesn't mean I trust you. The only barrier to multiple layers of security, frankly, is just cost."
10. Cloud security
"There is risk for companies if they are not doing their configuration management and tracking their regulatory compliance they are required to follow," said Kayne McGladrey, field CISO for Hyperproof and a senior member of the IEEE.
4 Most Common Cyberattack Patterns from 2022
https://securityintelligence.com/articles/most-common-cyberattack-patterns-2022/
1. Ransomware
It's been a somewhat strange year for ransomware. The first half of the year saw a surge of ransomware attacks, but then subsided in Q3 and continued to slow down. Still, the percentage of breaches caused by ransomware grew 41% in the last year; identification and remediation for a breach took 49 days longer than the average breach.
2. Email Compromise
Compromised emails can seem like a frustratingly basic and simple way for attackers to infiltrate your company network, but (perhaps because of that simplicity) this remains a very common and effective attack pattern in 2022.
A common attack pattern here involves phishing, which is still the most common attack method in 2022.
3. Supply Chain Attacks
With the emergence of the first major war in Europe for decades, 2022 saw a rise in attacks targeting national and international infrastructure, such as supply chains.
Research suggests that up to 40% of cyber threats are now occurring directly through the supply chain.
A report by Accenture in May found that supply chain disruptions in the Eurozone have led to a loss of €112 billion so far and could amount to €242 billion across 2022 and 2023 — a staggering 2% of GDP.
4. Attacks on Internet of Things (IoT) Devices
As the Internet of Things continues to grow in scope, sophistication and accessibility, it's becoming an increasingly tempting target for cyber criminals. IoT devices are now used in our homes, offices, assembly lines, factories and much more. They allow businesses to tap into data insights in entirely new ways, reduce the workload of human employees and essentially add to the bottom line. With benefits like these, IoT is not going away anytime soon.
The very fact that IoT devices use large amounts of data makes them attractive targets for hackers, especially since many IoT devices are not well-secured.
Looking to the Future
2022 showed us that cybersecurity is constantly evolving and always of the utmost importance. As we enter a new year, it's likely that security teams will have to contend with an entirely new range of threats and attack patterns.
But if 2022 is any indication, most of the major threats will be preventable with robust security hygiene and best practices.
Cybersecurity outlook 2023: Consultants cite 6 trends
https://www.techtarget.com/searchitchannel/feature/Cybersecurity-outlook-Consultants-cite-trends?utm_campaign=20221227_Explore+2023+IT+trends&utm_medium=EM&utm_source=MDN&asrc=EM_MDN_256529391&bt_ee=K9dnEDfh4qmXfdCA2ImezsD4KCaaOhA87aVbUThWwdPS7a8jti9b8jClL7OLtmEt&bt_ts=1672246295990
IT services executives predicted greater focus on user training and protection, supply chain security and machine learning. And digital transformation could spark zero-trust projects.
1. Increased C-level, board focus
The heightened legal risk surrounding IT security has ramped up the urgency for business leaders.
2. Transformation as a zero-trust on-ramp
Digital transformation and IT modernization projects will create fertile ground for zero-trust adoption next year.
"I think zero trust accelerates in 2023," Pasteris said. "Organizations are doing transformation. They're rethinking their architectures. It's a natural time to implement a zero-trust framework and architecture as you're thinking about going through that process."
3. Focus on user training and protection technologies
Pasteris said end users remain the biggest gap in security. The need for training will "continue to grow as companies have to educate and mandate their users and put accountability on the end users to be the first stop, the first line [against] threats in the security space," he said.
4. Industry taps ML to bolster security
"The industry is pivoting heavily towards machine learning," Laramie said.
Laramie said he believes security teams, operating at a nonexistent unemployment rate, will look to vendors to incorporate more ML capabilities into their tools to boost efficiency. Indeed, the technology is working its way into areas such as anomaly detection. In that capacity, ML can complement — and extend — traditional security approaches, such as relying on static rule sets that teams must curate and maintain, Laramie said.
5. Upgrading security as hybrid work becomes permanent
Organizations have been solidifying their hybrid work technology stacks as they move from stopgap measures to an enduring environment.
6. Tighter security enters the software supply chain
The software supply chain has become a bigger concern for security teams as third-party platforms and services become more prevalent.
Laramie said he expects to see security tools introduced earlier into continuous integration/continuous delivery pipelines, with the goal of reducing the number of vulnerabilities deployed in cloud environments.
"The cost of fixing something in production [versus] catching it before it is released is dramatically different."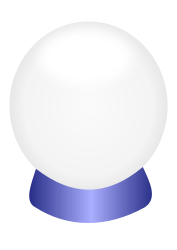 11 cybersecurity predictions for 2023
https://www.techtarget.com/searchsecurity/feature/5-cybersecurity-predictions?utm_campaign=20221227_Explore+2023+IT+trends&utm_medium=EM&utm_source=MDN&asrc=EM_MDN_256529396&bt_ee=K9dnEDfh4qmXfdCA2ImezsD4KCaaOhA87aVbUThWwdPS7a8jti9b8jClL7OLtmEt&bt_ts=1672246295990
1. Zero-trust transparency from vendors improves
Zero trust has been shrouded by confusion from the start — especially around whether it is or isn't a product. 2023 might finally bring clarity.
2. Cyber-physical security slowly meets zero trust
Zero trust is making the rounds, but as of 2022, it hasn't translated to cyber-physical systems, including operational technology (OT). That's going to continue in 2023, said Katell Thielemann, analyst at Gartner.
3. Security aligns better with the business
Security is often seen as not only a cost center, but also as a business inhibitor — even if accidentally.
4. Workforce reductions lead to attacks
Workforce reductions are on the horizon — if they haven't hit already — and attackers are ready to target any weaknesses left in their wake. In 2023, attackers will be aware of organizations undergoing restructuring and the potential vulnerabilities cybersecurity layoffs create.
5. High-profile cloud providers suffer MFA bypass attacks
Following the 0ktapus social engineering attack that affected cloud providers Cloudflare and Twilio, other high-profile providers will become targets of multifactor authentication (MFA) bypass attacks in 2023, predicted Andrew Shikiar, executive director at FIDO Alliance.
6. A company sues an offensive security tools provider
Many popular tools, such as Metasploit and Mimikatz, are used legitimately by ethical hackers and maliciously by threat actors. As a result, Forrester analyst Heidi Shey said she thinks 2023 will be the year an organization files suit against an offensive security tool provider.
7. Vulnerability management becomes more risk-based
Proactive security efforts will be in the spotlight in 2023, forecasted Maxine Holt, senior director at Omdia — especially risk-based vulnerability management. "[It] will be a foundational element of proactive security," Holt said.
8. Quantum security awareness continues to grow
Quantum computing won't be commercially available for another five to 10 years, but CISOs can't put off preparations for it any longer. Awareness around quantum security will improve in 2023 as organizations examine their current and future attack surfaces.
9. It's time for security fabrics
2023 will see an uptick in adoption of security fabrics. A security fabric serves as a central hub and knowledge base for security teams by helping corral raw data from infrastructure and environmental layers, such as from cloud infrastructure, SaaS applications and endpoints. Security fabrics were designed to answer questions such as the following: What assets do I have? What's important? Does anything have a problem? Who can fix it? Is the issue getting better?
10. SaaS security improves
Employees work from home, the office or a hybrid of both. SaaS tools and products have helped employers accommodate this shift. Securing these services, however, hasn't necessarily been top of mind for employers. In 2023, organizations will take SaaS security more seriously, predicted Ben Johnson, co-founder of Obsidian Security, a SaaS security vendor. "Security is asking whether these applications are configured correctly," Johnson said.
11. Ransomware continues to rise despite the economy
As if ransomware isn't bad enough already, a 2023 recession could lead to a rise of it.
"If people don't have jobs, they're going to find alternative ways to make money,"
Ensi vuoden pahimmat kyberturvallisuustrendit
https://www.uusiteknologia.fi/2022/11/26/ensi-vuoden-pahimmat-kyberturvallisuustrendit/
American information security company Check Point has listed next year's worst cyber security development trends. These include, for example, new state-sponsored hacker groups, deep counterfeiting and more stringent attacks on company collaboration tools. In addition to the latest technology, we aim to respond to them through legal regulations and wider cooperation with authorities.
Art and science of building cyber security
https://x-phy.com/wp-content/uploads/art-and-science-of-building-cyber-security.pdf
More devices + more tech + more data = more cybercrime
Mind the gaps in building a cybersecurity tech stack
Avoid tech Jenga with the right stack
Stacking the deck against cybercrime