50 years ago, Robert Metcalfe (who was working at Xerox PARC in 1973), wrote the first memo (titled "Alto Ethernet") outlining what would become the ubiquitous Ethernet protocol! The idea was first documented in a memo that Metcalfe wrote on May 22, 1973.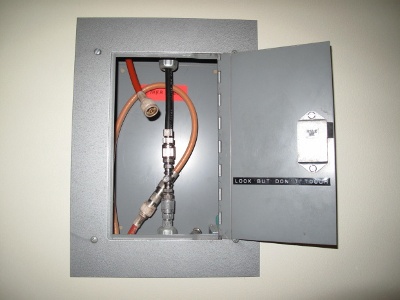 In 1979 he started a little company called 3com.
Ethernet was commercially introduced in 1980 and first standardized in 1983 as IEEE 802.3. Ethernet has since been refined to support higher bit rates, a greater number of nodes, and longer link distances, but retains much backward compatibility. Over time, Ethernet has largely replaced competing wired LAN technologies.