Assembly Summer 2010 is Finland's largest computer festival. It takes place in Helsinki 5th to 8th of August 2010 at the Hartwall Areena, Helsinki, Finland. ASSEMBLY is a computer festival, a demo party and a LAN party all rolled into one. It is four day party running 24h/day for computer hobbyists.

ASSEMBLY is a four day computer festival, in which thousands of people and their computers spend the long weekend by meeting friends, playing games, surfing on the net, talking on IRC and enjoying the great productions from the demoscene. For many years I was part of the team that organized the event, for last few years I have been just visiting the event. I visited the party last year and plan to meet my friends there as well this year.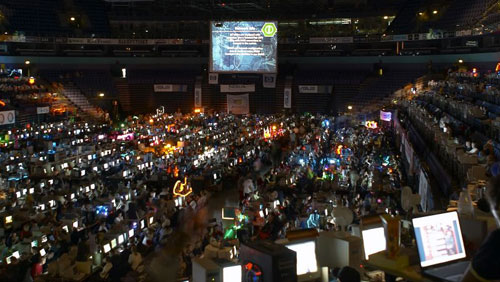 There will be TV and radio broadcast from the event like there has been for many years (years ago I was making and starting them). The AssemblyTV broadcast will begin on Thursday the 5th of August at approximately noon Finnish time and will end on Sunday the 8th of August. All of the broadcasts will be available as live streams for both desktop and mobile devices. The main broadcast can also be watched in the Helsinki region on the Dina channel on the Welho cable TV network. In addition to the main broadcast there will provide parallel broadcasts of the seminars and game competitions. There will be robots wars comperition.