Here is my collection of security trends for 2012 from different sources:
Windows XP will be the biggest security threat in 2012 according to Sean Sullivan, security advisor at F-Secure: "People seem to be adding new systems without necessarily abandoning their old XP machines, which is great news for online criminals, as XP continues to be their favourite target."
F-Secure also says also that it might not be long before the cyber criminals turn their attentions to tablet devices. Attacks against mobile devices have become more common and I expect this to continue this year as well.
Americans more susceptible to online scams than believed, study finds. A recent survey from The Ponemon Institute and PC Tools dives into this question and reveals a real gap between how aware Americans think they are of scams and how likely they actually are to fall for them.
Fake antivirus scams that have plagued Windows and Mac OSX during the last couple of years and now it seems that such fake antivirus scams have spread to Android. Nearly all new mobile malware in Q3 2011 was targeted at Android.. When antivirus software becomes a universally accepted requirement (the way it is on Windows is the day), has the platform has failed and missed the whole point of being mobile operating system?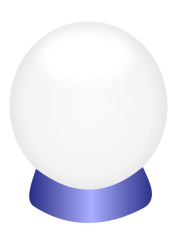 Cyber ​​criminals are developing more sophisticated attacks and the police will counterattack.
Mobile phone surveillance will increase and more details of it will surface. Last year's findings have included Location data collecting smart-phones, Carrier IQ phone spying busted and Police Surveillance system to monitor mobile phones. In USA the Patriot Act lets them investigate anything, anywhere, without a warrant. Now they are on your devices and can monitor everything. Leaked Memo Says Apple Provides Backdoor To Governments: "in exchange for the Indian market presence" mobile device manufacturers, including RIM, Nokia, and Apple (collectively defined in the document as "RINOA") have agreed to provide backdoor access on their devices.
Geo-location tagging in smartphones to potentially cause major security risks article says that geo-location tagging security issues are likely to be a major issue in 2012—and that many users of smartphones are unaware of the potentially serious security consequences of their use of the technology. When smartphones images to the Internet (to portals such Facebook or Flickr) there's a strong chance they will also upload the GPS lcoation data as well. This information could be subsequently misused by third parties.
You need to find your balance between freedom and security (
Vapauden ja turvallisuuden tasapaino). Usernames poured out for all to see, passwords and personal identification numbers are published. A knowledge of access management is even more important: who has the right to know when and where the role of functioning? Access, identity and role management are essential for the protection of the whole system. Implementation of such systems is still far from complete.
When designing networked services, the development of safety should taken into account in the planning stage, rather than at the end of execution. Even a secure network and information system can not act as operating a vacuum.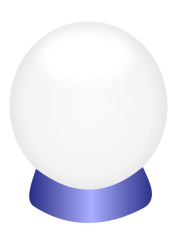 Reliability of the server certificates will face more and more problems. We can see more certificate authority bankruptcies due cyber attacks to them. Certificate attacks that have focused on the PC Web browsers, are now proven to be effective against mobile browsers.
Stonesoft says that advanced evasion techniques (AET) will be a major threat. Stonesoft discovered that with certain evasion techniques (particularly when combined in particular combinations) they could sneak common exploits past many IDS/IPS systems (including their own, at the time last summer). Using the right tool set (including a custom TCP/IP stack) attackers could sneak past our best defenses. This is real and they foresee a not too distant future where things like botnet kits will have this as a checkbox feature.
Rise of Printer Malware is real. Printer malware: print a malicious document, expose your whole LAN says that sending a document to a printer that contained a malicious version of the OS can send your sensitive document anywhere in Internet. Researchers at Columbia University have discovered a new class of security flaws that could allow hackers to remotely control printers over the Internet. Potential scenario: send a resume to HR, wait for them to print it, take over the network and pwn the company. HP does have firmware update software for their printers and HP Refutes Inaccurate Claims; Clarifies on Printer Security. I wonder how many more years until that old chain letter, where some new insidious virus infects everything from your graphics card to your monitor cable, becomes true.
Unauthorized changes in the BIOS could allow or be part of a sophisticated, targeted attack on an organization, allowing an attacker to infiltrate an organization's systems or disrupt their operations. How Do You Protect PCs from BIOS Attacks? The U.S. National Institute of Standards and Technology (NIST) has drafted a new computer-security publication that provides guidance for computer manufacturers, suppliers, and security professionals who must protect personal computers as they start up "out of the box": "BIOS Integrity Measurement Guidelines," NIST Special Publication 800-155.
According to Stonesoft security problems threaten the lives and the year 2012 may be the first time when we lose lives because of security offenses. According to the company does this happen remains to be seen, but the risk is due to industrial SCADA systems attacks against targets such as hospitals or automated drug delivery systems. I already posted around month ago about SCADA systems security issues.