Selecting the Best Battery for Embedded-System Applications article tells that non-rechargeable (primary) batteries find wide use in mainstream embedded-system applications. This category of batteries includes alkaline devices, which manufacturers typically fabricate using manganese dioxide and zinc powder with a caustic alkali of potassium hydroxide as an electrolyte. The nominal voltage of an alkaline cell is 1.5V, with a discharge voltage of 0.9V.
The capacity of an alkaline (regular) AA battery is typically approximated at anywhere between 700 and 3,000 mAH. "Heavy duty" batteries have much less powerful than alkaline batteries: for example Dynamic Energy Ultra AA say 258 mAh and Grunding Plus AAA 325 mAh.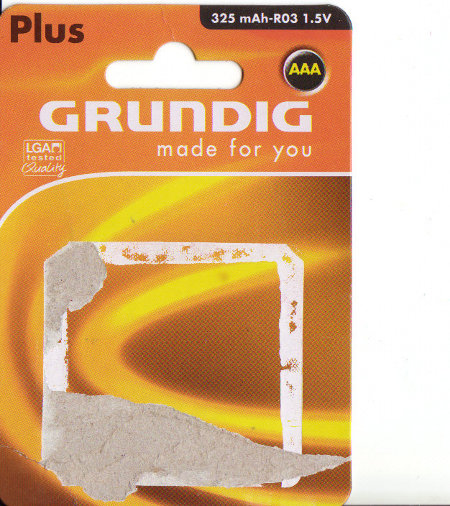 FAQ – Batteries tells that the Mallory charts give the AA size alkaline cell a capacity of about 2800 mAH, but that's at room temperature, under light loading, with end of life at about 1.0 or 0.9 volt. But if you draw more current (over 500 mA) the alkaline really sucks, and dies after less than 900 mAH. Under similar conditions the NiMH are around 1500 mAH. Battery Life article give out tips how to get maximum battery life.
AA battery capacities from Wikipedia
 
Zinc–carbon
Alkaline
Li-FeS2
NiCd
NiMH
NiZn
IEC name
R6
LR6
FR6
KR6
HR6
 ?
ANSI/NEDA name
15D
15A
15LF
1.2K2
1.2H2
 ?
Capacity under 500mA constant drain
400-1000 mAh
1800-2600 mAh
2700-3400 mAh
600– 1000 mAh
2200– 2900 mAh
1500-1800 mAh
Nominal voltage
1.50 V
1.50 V
1.50 V
1.25 V
1.25 V
1.65 V
Rechargeable
No
No
No

[

4

]

Yes
Yes
Yes
If you use lots of batteries you might wonder what is the most economical way to buy batteries. Are Expensive Batteries Worth the Extra Cost? That's a good question that Are Expensive Batteries Worth the Extra Cost? article tries to answer. The writes tries to find out if cheap batteries from "dollar" stores are economically feasible or not. Here is a plot of the voltage vs. time for three different AA batteries: Energizer (Alkaline), Duracell (Alkaline), and DG (the one from the Dollar Store "heavy duty").
You will see clearly that these cheaper batteries are not nearly as good as the more expensive ones. What about the energy per dollar? Really, you are paying for energy – right? Very interesting. So it seems that all three of these batteries have about the same money-energy density.
But there is a bit more to batteries than just the energy stored in it. Your battery selection also depends on what you are using it for. Because the voltage on cheap "heavy duty" battery drops quite quickly, it drops very quickly to value that is too low for electronics devices to work properly (what is the limit depends on device): Even through battery will still have energy in it, but when it won't run the device correctly.
There are applications where cheap batteries can make sense. According to Are Expensive Batteries Worth the Extra Cost? article comments cheap batteries is the only way to go for kids' toys when kids constantly leave toys running when not playing with them. Much better to let cheap batteries go dark that way than expensive batteries.
One Are Expensive Batteries Worth the Extra Cost? article comment points out that there is not one Duracell and one Energizer battery; each have a range of battery types/technologies at widely varying prices. Article comment also points out that the measured data is only valid when batteries are used continuously and then discarded when usable power falls beneath a set threshold. Usually the normal use is slightly different (dry batteries can have a certain level of re-activating the charge when in rest).
How about rechargeable batteries? A typical rechargeable NiMH is 1.2V 2.5Ah, so it would be a very close race in capacity with alkaline batteries and better capacity than "heavy duty". The biggest problem with normal rechargeable batteries (NiCd and NiMH) is self-discharge, which means that after few months a flashlight tossed to drawer will be empty without any use. There are low discharge rechargeable batteries (for example Eneloop) that solve this self-discharge issue quite well.
Rechargeable battery vs regular battery article tells that most modern-day devices can compensate for minor differences in voltage (a common one is 1.2 and 1.5 V), but since there are so many "chemically different" regular and rechargeable batteries out there today. The simple solution: know how much voltage your device needs, then pick out the appropriate battery.
Rechargeable battery vs regular battery article says that when it comes to rechargeable batteries, though, you should keep in mind that the numbers indicated by the manufacturer are those seen under optimal conditions. Naturally, this varies depending upon the actual conditions of use. Factors like temperature and current-used have a large impact in determining just how long it will last. This applies to both rechargeable and to non-rechargeable batteries. Selecting the right battery article gives some more details on different battery types.
Select the right battery fuel-gauge for smart phones and tablets article tells that a highly accurate battery fuel-gauge is needed in many electronics devices because it can can increase customer satisfaction, reduce battery costs, and extract the maximum run-time. Also the electronics needs to be designed so that it consumes as little power as possible. How Long Will My Battery Last? Standardized benchmarking methodology compares microcontroller power consumption in battery-powered applications informs you how to compare power consumption of different microcontrollers.
For many uses I can agree on the conventional wisdom used to be that most alkaline batteries have fairly similar energy levels. Alkaline Battery Shoot Out data seems to support that that the differences between most alkaline batteries in capacity are quite small (much smaller than price difference on shop). Based in that usually the best deal is finding the cheapest alkaline you could find. It is a good idea to avoid cheap "heavy duty" batteries that have low capacity and many seem to leak out too easily. I have tried to find cheap as possible "decent quality" alkaline batteries.
If you are shopping for rechargeable batteries for applications where the device is not constantly used, look for low-self-discharge rechargeable batteries. Even though their listed capacity is usually somewhat lower and price higher than other rechargeable batteries, in many cases they are worth of that. If you use rechargeable batteries all the time, then go for high capacity batteries that can be charged quickly using a smart charger.