I took a quick walk-trough on AudioVisual 13 fair in Helsinki Finland. Here are some pictures from the event. In the morning there were not too many visitors as you can see.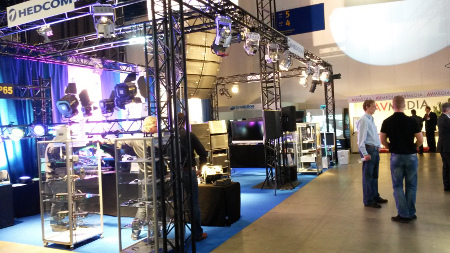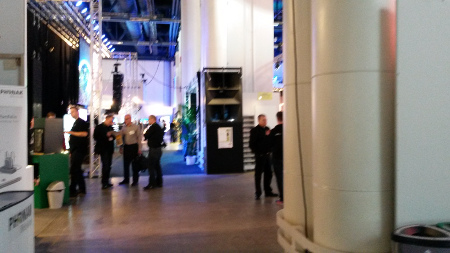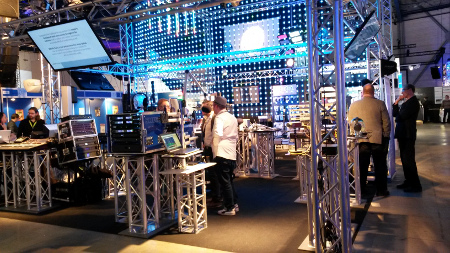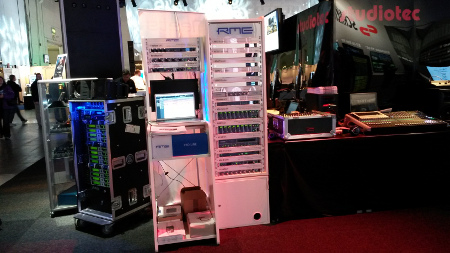 The audio and video stuff was pretty much similar than on previous years. Nothing really spectacular new.
Multitouch showed very big touch screens, something I had only read about earlier.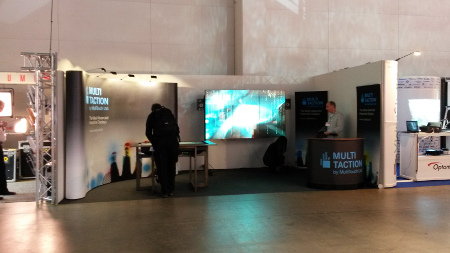 The following lights were eye catcher. These lights looked just pretty normal ball shape laps hanging from the roof, but when the lamps started to move up and down, it turned to be interesting. It looked that each of the lamp had a box on the roof that made lowering and lifting (so the height of each lamp could be controlled individually).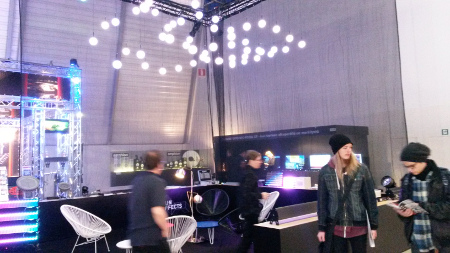 In the end I listened to a Meyer Sound CAL speaker demonstration. They demonstrated 64 element CAL active Column Array Loudspeaker. It sounded very good, clearly best sounding big audio system on the fair (on small systems Genelec offered the best sound).
I was amazed how clear the sound was event at long distance on this reverberant fair hall environment. YouTube has a video on this speaker.