Here are comes my long list of computer technology trends for 2015:
Digitalisation is coming to change all business sectors and through our daily work even more than before. Digitalisation also changes the IT sector: Traditional software package are moving rapidly into the cloud.  Need to own or rent own IT infrastructure is dramatically reduced. Automation application for configuration and monitoring will be truly possible. Workloads software implementation projects will be reduced significantly as software is a need to adjust less. Traditional IT outsourcing is definitely threatened. The security management is one of the key factors to change as security threats are increasingly digital world. IT sector digitalisation simply means: "more cheaper and better."
The phrase "Communications Transforming Business" is becoming the new normal. The pace of change in enterprise communications and collaboration is very fast. A new set of capabilities, empowered by the combination of Mobility, the Cloud, Video, software architectures and Unified Communications, is changing expectations for what IT can deliver.
Global Citizenship: Technology Is Rapidly Dissolving National Borders. Besides your passport, what really defines your nationality these days? Is it where you were live? Where you work? The language you speak? The currency you use? If it is, then we may see the idea of "nationality" quickly dissolve in the decades ahead. Language, currency and residency are rapidly being disrupted and dematerialized by technology. Increasingly, technological developments will allow us to live and work almost anywhere on the planet… (and even beyond). In my mind, a borderless world will be a more creative, lucrative, healthy, and frankly, exciting one. Especially for entrepreneurs.
The traditional enterprise workflow is ripe for huge change as the focus moves away from working in a single context on a single device to the workflow being portable and contextual. InfoWorld's executive editor, Galen Gruman, has coined a phrase for this: "liquid computing."   The increase in productivity is promised be stunning, but the loss of control over data will cross an alarming threshold for many IT professionals.
Mobile will be used more and more. Currently, 49 percent of businesses across North America adopt between one and ten mobile applications, indicating a significant acceptance of these solutions. Embracing mobility promises to increase visibility and responsiveness in the supply chain when properly leveraged. Increased employee productivity and business process efficiencies are seen as key business impacts.
The Internet of things is a big, confusing field waiting to explode.  Answer a call or go to a conference these days, and someone is likely trying to sell you on the concept of the Internet of things. However, the Internet of things doesn't necessarily involve the Internet, and sometimes things aren't actually on it, either.
The next IT revolution will come from an emerging confluence of Liquid computing plus the Internet of things. Those the two trends are connected — or should connect, at least. If we are to trust on consultants, are in sweet spot for significant change in computing that all companies and users should look forward to.
Cloud will be talked a lot and taken more into use. Cloud is the next-generation of supply chain for IT. A global survey of executives predicted a growing shift towards third party providers to supplement internal capabilities with external resources.  CIOs are expected to adopt a more service-centric enterprise IT model.  Global business spending for infrastructure and services related to the cloud will reach an estimated $174.2 billion in 2014 (up a 20% from $145.2 billion in 2013), and growth will continue to be fast ("By 2017, enterprise spending on the cloud will amount to a projected $235.1 billion, triple the $78.2 billion in 2011").
The rapid growth in mobile, big data, and cloud technologies has profoundly changed market dynamics in every industry, driving the convergence of the digital and physical worlds, and changing customer behavior. It's an evolution that IT organizations struggle to keep up with.To success in this situation there is need to combine traditional IT with agile and web-scale innovation. There is value in both the back-end operational systems and the fast-changing world of user engagement. You are now effectively operating two-speed IT (bimodal IT, two-speed IT, or traditional IT/agile IT). You need a new API-centric layer in the enterprise stack, one that enables two-speed IT.
As Robots Grow Smarter, American Workers Struggle to Keep Up. Although fears that technology will displace jobs are at least as old as the Luddites, there are signs that this time may really be different. The technological breakthroughs of recent years — allowing machines to mimic the human mind — are enabling machines to do knowledge jobs and service jobs, in addition to factory and clerical work. Automation is not only replacing manufacturing jobs, it is displacing knowledge and service workers too.
In many countries IT recruitment market is flying, having picked up to a post-recession high. Employers beware – after years of relative inactivity, job seekers are gearing up for change. Economic improvements and an increase in business confidence have led to a burgeoning jobs market and an epidemic of itchy feet.
Hopefully the IT department is increasingly being seen as a profit rather than a cost centre with IT budgets commonly split between keeping the lights on and spend on innovation and revenue-generating projects. Historically IT was about keeping the infrastructure running and there was no real understanding outside of that, but the days of IT being locked in a basement are gradually changing.CIOs and CMOs must work more closely to increase focus on customers next year or risk losing market share, Forrester Research has warned.
Good questions to ask: Where do you see the corporate IT department in five years' time? With the consumerization of IT continuing to drive employee expectations of corporate IT, how will this potentially disrupt the way companies deliver IT? What IT process or activity is the most important in creating superior user experiences to boost user/customer satisfaction?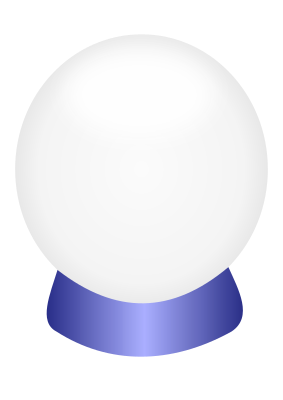 Windows Server 2003 goes end of life in summer 2015 (July 14 2015).  There are millions of servers globally still running the 13 year-old OS with one in five customers forecast to miss the 14 July deadline when Microsoft turns off extended support. There were estimated to be 2.7 million WS2003 servers in operation in Europe some months back. This will keep the system administrators busy, because there is just around half year time and update for Windows Server 2008 or Windows 2012 to may be have difficulties. Microsoft and support companies do not seem to be interested in continuing Windows Server 2003 support, so those who need that the custom pricing can be " incredibly expensive". At this point is seems that many organizations have the desire for new architecture and consider one option to to move the servers to cloud.
Windows 10 is coming  to PCs and Mobile devices. Just few months back  Microsoft unveiled a new operating system Windows 10. The new Windows 10 OS is designed to run across a wide range of machines, including everything from tiny "internet of things" devices in business offices to phones, tablets, laptops, and desktops to computer servers. Windows 10 will have exactly the same requirements as Windows 8.1 (same minimum PC requirements that have existed since 2006: 1GHz, 32-bit chip with just 1GB of RAM). There is technical review available. Microsoft says to expect AWESOME things of Windows 10 in January. Microsoft will share more about the Windows 10 'consumer experience' at an event on January 21 in Redmond and is expected to show Windows 10 mobile SKU at the event.
Microsoft is going to monetize Windows differently than earlier.Microsoft Windows has made headway in the market for low-end laptops and tablets this year by reducing the price it charges device manufacturers, charging no royalty on devices with screens of 9 inches or less. That has resulted in a new wave of Windows notebooks in the $200 price range and tablets in the $99 price range. The long-term success of the strategy against Android tablets and Chromebooks remains to be seen.
Microsoft is pushing Universal Apps concept. Microsoft has announced Universal Windows Apps, allowing a single app to run across Windows 8.1 and Windows Phone 8.1 for the first time, with additional support for Xbox coming. Microsoft promotes a unified Windows Store for all Windows devices. Windows Phone Store and Windows Store would be unified with the release of Windows 10.
Under new CEO Satya Nadella, Microsoft realizes that, in the modern world, its software must run on more than just Windows.  Microsoft has already revealed Microsoft office programs for Apple iPad and iPhone. It also has email client compatible on both iOS and Android mobile operating systems.
With Mozilla Firefox and Google Chrome grabbing so much of the desktop market—and Apple Safari, Google Chrome, and Google's Android browser dominating the mobile market—Internet Explorer is no longer the force it once was. Microsoft May Soon Replace Internet Explorer With a New Web Browser article says that Microsoft's Windows 10 operating system will debut with an entirely new web browser code-named Spartan. This new browser is a departure from Internet Explorer, the Microsoft browser whose relevance has waned in recent years.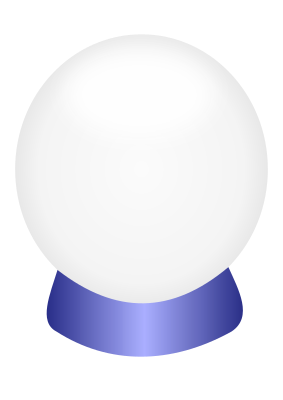 SSD capacity has always lag well behind hard disk drives (hard disks are in 6TB and 8TB territory while SSDs were primarily 256GB to 512GB). Intel and Micron will try to kill the hard drives with new flash technologies. Intel announced it will begin offering 3D NAND drives in the second half of next year as part of its joint flash venture with Micron. Later (next two years) Intel promises 10TB+ SSDs thanks to 3D Vertical NAND flash memory. Also interfaces to SSD are evolving from traditional hard disk interfaces. PCIe flash and NVDIMMs will make their way into shared storage devices more in 2015. The ULLtraDIMM™ SSD connects flash storage to the memory channel via standard DIMM slots, in order to close the gap between storage devices and system memory (less than five microseconds write latency at the DIMM level).
Hard disks will be still made in large amounts in 2015. It seems that NAND is not taking over the data centre immediately. The huge great problem is $/GB. Estimates of shipped disk and SSD capacity out to 2018 shows disk growing faster than flash. The world's ability to make and ship SSDs is falling behind its ability to make and ship disk drives – for SSD capacity to match disk by 2018 we would need roughly eight times more flash foundry capacity than we have. New disk technologies such as shingling, TDMR and HAMR are upping areal density per platter and bringing down cost/GB faster than NAND technology can. At present solid-state drives with extreme capacities are very expensive. I expect that with 2015, the prices for SSD will will still be so much higher than hard disks, that everybody who needs to store large amounts of data wants to consider SSD + hard disk hybrid storage systems.
PC sales, and even laptops, are down, and manufacturers are pulling out of the market. The future is all about the device. We have entered the post-PC era so deeply, that even tablet market seem to be saturating as most people who want one have already one. The crazy years of huge tables sales growth are over. The tablet shipment in 2014 was already quite low (7.2% In 2014 To 235.7M units). There is no great reasons or growth or decline to be seen in tablet market in 2015, so I expect it to be stable. IDC expects that iPad Sees First-Ever Decline, and I expect that also because the market seems to be more and more taken by Android tablets that have turned to be "good enough". Wearables, Bitcoin or messaging may underpin the next consumer computing epoch, after the PC, internet, and mobile.
There will be new tiny PC form factors coming. Intel is shrinking PCs to thumb-sized "compute sticks" that will be out next year. The stick will plug into the back of a smart TV or monitor "and bring intelligence to that". It is  likened the compute stick to similar thumb PCs that plug to HDMI port and are offered by PC makers with the Android OS and ARM processor (for example Wyse Cloud Connect and many cheap Android sticks).  Such devices typically don't have internal storage, but can be used to access files and services in the cloud. Intel expects that sticks size PC market will grow to tens of millions of devices.
We have entered the Post-Microsoft, post-PC programming: The portable REVOLUTION era. Tablets and smart phones are fine for consuming information: a great way to browse the web, check email, stay in touch with friends, and so on. But what does a post-PC world mean for creating things? If you're writing platform-specific mobile apps in Objective C or Java then no, the iPad alone is not going to cut it. You'll need some kind of iPad-to-server setup in which your iPad becomes a mythical thin client for the development environment running on your PC or in cloud. If, however, you're working with scripting languages (such as Python and Ruby) or building web-based applications, the iPad or other tablet could be an useable development environment. At least worth to test.
You need prepare to learn new languages that are good for specific tasks. Attack of the one-letter programming languages: From D to R, these lesser-known languages tackle specific problems in ways worthy of a cult following. Watch out! The coder in the next cubicle might have been bitten and infected with a crazy-eyed obsession with a programming language that is not Java and goes by the mysterious one letter name. Each offers compelling ideas that could do the trick in solving a particular problem you need fixed.
HTML5′s "Dirty Little Secret": It's Already Everywhere, Even In Mobile. Just look under the hood. "The dirty little secret of native [app] development is that huge swaths of the UIs we interact with every day are powered by Web technologies under the hood."  When people say Web technology lags behind native development, what they're really talking about is the distribution model. It's not that the pace of innovation on the Web is slower, it's just solving a problem that is an order of magnitude more challenging than how to build and distribute trusted apps for a single platform. Efforts like the Extensible Web Manifesto have been largely successful at overhauling the historically glacial pace of standardization. Vine is a great example of a modern JavaScript app. It's lightning fast on desktop and on mobile, and shares the same codebase for ease of maintenance.
Docker, meet hype. Hype, meet Docker. Docker: Sorry, you're just going to have to learn about it. Containers aren't a new idea, and Docker isn't remotely the only company working on productising containers. It is, however, the one that has captured hearts and minds. Docker containers are supported by very many Linux systems. And it is not just only Linux anymore as Docker's app containers are coming to Windows Server, says Microsoft. Containerization lets you do is launch multiple applications that share the same OS kernel and other system resources but otherwise act as though they're running on separate machines. Each is sandboxed off from the others so that they can't interfere with each other. What Docker brings to the table is an easy way to package, distribute, deploy, and manage containerized applications.
Domestic Software is on rise in China. China is Planning to Purge Foreign Technology and Replace With Homegrown Suppliers.  China is aiming to purge most foreign technology from banks, the military, state-owned enterprises and key government agencies by 2020, stepping up efforts to shift to Chinese suppliers, according to people familiar with the effort. In tests workers have replaced Microsoft Corp.'s Windows with a homegrown operating system called NeoKylin (FreeBSD based desktop O/S). Dell Commercial PCs to Preinstall NeoKylin in China. The plan for changes is driven by national security concerns and marks an increasingly determined move away from foreign suppliers. There are cases of replacing foreign products at all layers from application, middleware down to the infrastructure software and hardware. Foreign suppliers may be able to avoid replacement if they share their core technology or give China's security inspectors access to their products. The campaign could have lasting consequences for U.S. companies including Cisco Systems Inc. (CSCO), International Business Machines Corp. (IBM), Intel Corp. (INTC) and Hewlett-Packard Co. A key government motivation is to bring China up from low-end manufacturing to the high end.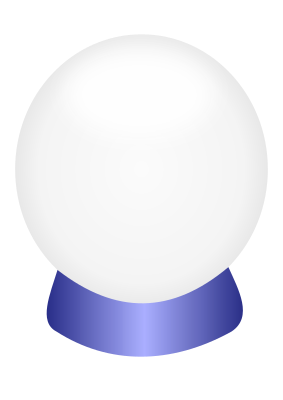 Data center markets will grow. MarketsandMarkets forecasts the data center rack server market to grow from $22.01 billion in 2014 to $40.25 billion by 2019, at a compound annual growth rate (CAGR) of 7.17%. North America (NA) is expected to be the largest region for the market's growth in terms of revenues generated, but Asia-Pacific (APAC) is also expected to emerge as a high-growth market.
The rising need for virtualized data centers and incessantly increasing data traffic is considered as a strong driver for the global data center automation market. The SDDC comprises software defined storage (SDS), software defined networking (SDN) and software defined server/compute, wherein all the three components of networking are empowered by specialized controllers, which abstract the controlling plane from the underlying physical equipment. This controller virtualizes the network, server and storage capabilities of a data center, thereby giving a better visibility into data traffic routing and server utilization.
Large data center operators will be using more and more of their own custom hardware instead of standard PC from traditional computer manufacturers. Intel Betting on (Customized) Commodity Chips for Cloud Computing and it expects that Over half the chips Intel will sell to public clouds in 2015 will have custom designs. The biggest public clouds (Amazon Web Services, Google Compute, Microsoft Azure),other big players (like Facebook or China's Baidu) and other public clouds  (like Twitter and eBay) all have huge data centers that they want to run optimally. Companies like A.W.S. "are running a million servers, so floor space, power, cooling, people — you want to optimize everything". That is why they want specialized chips. Customers are willing to pay a little more for the special run of chips. While most of Intel's chips still go into PCs, about one-quarter of Intel's revenue, and a much bigger share of its profits, come from semiconductors for data centers. In the first nine months of 2014, the average selling price of PC chips fell 4 percent, but the average price on data center chips was up 10 percent.
We have seen GPU acceleration taken in to wider use. Special servers and supercomputer systems have long been accelerated by moving the calculation of the graphics processors. The next step in acceleration will be adding FPGA to accelerate x86 servers. FPGAs provide a unique combination of highly parallel custom computation, relatively low manufacturing/engineering costs, and low power requirements. FPGA circuits may provide a lot more power out of a much lower power consumption, but traditionally programming then has been time consuming. But this can change with the introduction of new tools (just next step from technologies learned from GPU accelerations). Xilinx has developed a SDAccel-tools to  to develop algorithms in C, C ++ – and OpenCL languages and translated it to FPGA easily. IBM and Xilinx have already demoed FPGA accelerated systems. Microsoft is also doing research on Accelerating Applications with FPGAs.
Universal Memory for Instant-On Computing will be talked about. New memory technologies promise to be strong contenders for replacing the entire memory hierarchy for instant-on operation in computers. HP is working with memristor memories that are promised to be akin to RAM but can hold data without power.  The memristor is also denser than DRAM, the current RAM technology used for main memory. According to HP, it is 64 and 128 times denser, in fact. You could very well have a 512 GB memristor RAM in the near future. HP has what it calls "The Machine", practically a researcher's plaything for experimenting on emerging computer technologies. Hewlett-Packard's ambitious plan to reinvent computing will begin with the release of a prototype operating system in 2015 (Linux++, in June 2015). HP must still make significant progress in both software and hardware to make its new computer a reality. A working prototype of The Machine should be ready by 2016.
Chip designs that enable everything from a 6 Gbit/s smartphone interface to the world's smallest SRAM cell will be described at the International Solid State Circuits Conference (ISSCC) in February 2015. Intel will describe a Xeon processor packing 5.56 billion transistors, and AMD will disclose an integrated processor sporting a new x86 core, according to a just-released preview of the event. The annual ISSCC covers the waterfront of chip designs that enable faster speeds, longer battery life, more performance, more memory, and interesting new capabilities. There will be many presentations on first designs made in 16 and 14 nm FinFET processes at IBM, Samsung, and TSMC.