The Industrial Internet of Things (IIoT) comprises energy, healthcare, manufacturing, public sector, transportation and related industrial systems. Many Industrial Internet systems operate in mission critical environments and demand high standards of security, performance and scalability – different from those in the consumer and commercial sectors.
In summers 2015 Industrial Internet Consortium (IIC) released the Industrial Internet Reference Architecture (IIRA). The IIC is the largest of the Internet of Things (IoT) consortia with over 170 members (iiconsortium.org) targeted  for Industrial Internet. The Industrial Internet Reference Architecture is the product of hundreds of hours of work by the members of the Industrial Internet Consortium Technology Working Group.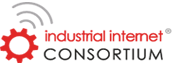 The first public release of the IIRA is a formal overview of the systems architecture from a high-level perspective: It covers everything from business goals to system inter-operability. The reference architecture explicitly identifies four separate but interrelated sets of concerns and points of view: The business viewpoint, the usage viewpoint, the functional viewpoint, and the implementation viewpoint.
Although it is written in high-level perspective, it establishes many key technical guidelines – and specifically eliminates many approaches that are not desirable. An architecture is as much about what you can't do as what you can do. This is a good start towards accelerating the realization of value from Industrial Internet Systems.
Ultimately, the IIoT is about building distributed systems. Connecting all the parts intelligently so the system can perform, scale, evolve, and function optimally is a complex task that IIRA tries to clarify. The core standard is very much a distributed concept: Some endpoints can connect directly to the core standard. Other endpoints and subsystems connect through "gateways". The core standard then connects them all together without having to bridge between all possible pairs (only one bridge to the core).
The standard defines Industrial Internet Systems (IIS). We may want to quibble with the definition, but it's certainly a good start, and a useful term.
For those who are looking for more technical details, the document identifies a three-tier IIS Architecture: an Edge Tier, a Platform Tier, and an Enterprise Tier. There three different networks connecting the tiers: Proximity Network, Access Network, and Service Network.
Image source: http://industrial-iot.com/2015/06/the-industrial-internet-reference-architecture-first-impressions/
The above model look very sensible. You can compare this model to IoT model I posted a year ago in My IoT model posting:

When building Internet of Things systems, you can't forget security. To make security work correctly, it must be intimately married to the architecture. There is a good analysis of key system concerns, such as safety, security, and data management, including an in-depth discussion of security, trust, and privacy requirements. All those are important points to consider.
This animated video provides the background and explains the benefits of the Industrial Internet Consortium's (IIC) Industrial Internet Reference Architecture (IIRA):
For more details, go to Industrial Internet Reference Architecture page and give out some information to DOWNLOAD A COMPLIMENTARY COPY OF THE INDUSTRIAL INTERNET REFERENCE ARCHITECTURE.
Information sources:
http://industrial-iot.com/2015/06/the-industrial-internet-reference-architecture-first-impressions/
http://www.iiconsortium.org/IIRA.htm
https://www.youtube.com/watch?v=tcMH9NV0YgQ
http://blogs.rti.com/2015/06/17/data-connectivity-in-the-industrial-internet-reference-architecture/