The Internet of Things revolution started in 2015 and will continue to be strong in 2016. 2015 was the year everyone talked about the Internet of Things. (So was 2014. And 2013.) But unlike before, it was the year everyone started making plans, laying groundwork, and building the infrastructure. Internet of Things is coming. It's not a matter of if or whether, but when and how. The premise of IoT is that a connected world will offer gains through efficiency.
The Internet of Things (IoT) has been called the next Industrial Revolution — it will change the way all businesses, governments, and consumers interact with the physical world. The Internet of Things (IoT) is an environment in which objects, animals or people are provided with unique identifiers and the ability to transfer the data over a network without requiring human-to-human or human-to-computer interaction. IoT has evolved from the convergence of wireless technologies, micro-electromechanical systems (MEMS)
and the Internet. IoT is also called the Internet of Everything. A critical component for the IoT system to be a success will be secure bi-directional communication, mobility and localization services.
In the future, everything will be connected. It won't just be our phones that access the Internet; it will be our light bulbs, our front doors, our microwaves, our comforters, our blenders. You can call it the Internet of Things, The Internet of Everything, Universal Object Interaction, or your pick of buzzwords that begin with Smart. They all hold as inevitable that everything, everything will be connected, to each other and to the Internet. And this is promised to change the world. Remember that the objects themselves do not benefit us, but what services and functions they make it possible to obtain. We will enjoy the outcome, hopefully even better quality products, informative and reliable services, and even new applications.
There will be lots of money spend on IoT in 2016, the exact sum is hard to define, but it is estimated that nearly $6 trillion will be spent on IoT solutions over the next five years. IoT is now a very large global business dominated by giants (IBM, Intel, Cisco, Gemalto, Google, Microsoft, Amazon, Bosch, GE, AT&T, T-Mobile, Telefonica and many others). I see that because it is still a young and quickly developing market, there will be lots of potential in it for startups in 2016.
There will be a very large number of new IoT devices connected to Internet in the end of 2016. According to Business Insider The Internet of Things Report there was 10 billion devices connected to the internet in 2015 and there will be  will be 34 billion devices connected to the internet by 2020. IoT devices will account for 24 billion, while traditional computing devicesw ill comprise 10 billion  (e.g. smartphones, tablets, smartwatches, etc.). Juniper research predicted that by 2020, there will be 38.5 billion connected devices. IDC says it'll be 20.9 billion. Gartner's guess? Twenty-five billion. The numbers don't matter, except that they're huge. They all agree that most of those gadgets will be industrial Internet of Things. The market for connecting the devices you use all day, every day, is about to be huge.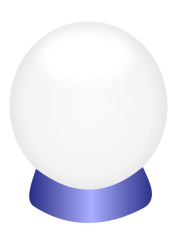 Businesses will be the top adopter of IoT solutions because they see ways the IoT can improve their bottom line: lowering operating costs,  increasing productivity, expand to new markets and develop new product offerings. Sensors, data analytics, automation and wireless communication technologies allow the study of the "self-conscious" machines, which are able to observe their environment and communicate with each other. From predictive maintenance that reduces equipment downtime to workers using mobile devices on the factory floor, manufacturing is undergoing dramatic change. The Internet of Things (IoT) is enabling increased automation on the factory floor and throughout the supply chain, 3D printing is changing how we think about making components, and the cloud and big data are enabling new applications that provide an end-to-end view from the factory floor to the retail store.

Governments are focused on increasing productivity, decreasing costs, and improving their citizens' quality of life. The IoT devices market will connect to climate agreements as in many applicatons IoT can be seen as one tool to help to solve those problems.  A deal to attempt to limit the rise in global temperatures to less than 2C was agreed at the climate change summit in Paris in December 2015. Sitra fresh market analysis indicates that there is up to an amount of EUR 6 000 billion market potential for smart green solutions by 2050. Smart waste and water systems, materials and packaging, as well as production systems together to form an annual of over EUR 670 billion market. Smart in those contests typically involves use of IoT technologies.
Consumers will lag behind businesses and governments in IoT adoption – still they will purchase a massive number of devices. There will be potential for marketing IoT devices for consumers: Nine out of ten consumers never heard the words IoT or Internet of Things, October 2015! It seems that the newest IoT technology extends homes in 2016 – to those homes where owner has heard of those things. Wi-Fi has become so ubiquitous in homes in so many parts of the world that you can now really start tapping into that by having additional devices. The smart phones and the Internet connection can make home appliances, locks and sensors make homes and leisure homes in more practical, safer and more economical. Home adjusts itself for optimal energy consumption and heating, while saving money. During the next few years prices will fall to fit for large sets of users. In some cases only suitable for software is needed, as the necessary sensors and data connections can be found in mobile phones. Our homes are going to get smarter, but it's going to happen slowly. Right now people mostly buy single products for a single purpose. Our smart homes and connected worlds are going to happen one device, one bulb at a time. The LED industry's products will become more efficient, reliable, and, one can hope, interoperable in the near future. Companies know they have to get you into their platform with that first device, or risk losing you forever to someone else's closed ecosystem.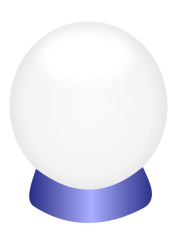 The definitions what would be considered IoT device and what is a traditional computing devices is not entirely clear, and I fear that we will not get a clear definition for that in 2016 that all could agree. It's important to remember that the IoT is not a monolithic industry, but rather a loosely defined technology architecture that transcends vertical markets to make up an "Internet of everything."
Too many people – industry leaders, media, analysts, and end users – have confused the concept of
"smart" with "connected". Most devices – labeled "IoT" or "smart" – are simply connected devices. Just connecting a device to the internet so that it can be monitored and controlled by someone over the web using a smart phone is not smart. Yes, it may be convenient and time saving, but it is not "smart". Smart means intelligence.
IoT New or Not? YES and NO. There are many cases where whole IoT thing is hyped way out of proportion. For the most part, it's just the integration of existing technologies. Marketing has driven an amount of mania around IoT, on the positive side getting it on the desks of decision makers, and on the negative generating ever-loftier predictions. Are IoT and M2M same or different? Yes and no depending on case. For sure for very many years to come IoT and M2M will coexist.
Low-power wide area networks for the Internet of Things have been attracting new entrants and investors at a heady pace with unannounced offerings still in the pipeline for 2016 trying to enable new IoT apps by undercutting costs and battery life for cellular and WiFi.
Nearly a dozen contenders are trying to fill a need for long distance networks that cut the cost and power consumption of today's cellular machine-to-machine networks. Whose technology protocols should these manufacturers incorporate into their gear? Should they adopt ZigBee, Apple's HomeKit, Allseen Alliance/AllJoyn, or Intel's Open Interconnect Consortium? Other 802.15.4 technologies? There are too many competing choices.
Bluetooth and Wi-Fi, two pioneers of the Internet of Things are expanding their platforms and partnerships. Crowdfunding sites and hardware accelerators are kicking out startups at a regular clip, typically companies building IoT devices that ride Bluetooth and Wi-Fi. Bluetooth Special Interest group is expected to release in2016 support for mesh networks and higher data rates.
Although ZWave and Zigbee helped pioneer the smart home and building space more than a decade ago, but efforts based on Bluetooth, Wi-Fi and 6LoWPAN are poised to surpass them. Those pioneering systems are actively used and developed. Zigbee Alliance starts certification for its unified version 3.0 specification in few months (includes profiles for home and building automation, LED lighting, healthcare, retail and smart energy). EnOcean Alliance will bring its library of about 200 application profiles for 900 MHz energy harvesting devices to Zigbee networks. Zigbee will roll out a new spec for smart cities. The Z-Wave Security 2 framework will start a beta test in February and  Z-Wave aims to strike a collaboration withleading IoT application framework platforms. Zigbee alredy has support Thread.
The race to define, design and deploy new low power wide area networks for the Internet of Things won't cross a finish line in 2016. But by the end of the year it should start to be clear which LPWA nets are likely to have long legs and the opportunities for brand new entrants will dim significantly. So at the moment it is hard to make design choices. To protect against future technology changes, maybe the device makers should design in wireless connectivity chips and software that will work with a variety of protocols? That's complicated  and expensive. But if I pick only one technology I can easily pick up wrong horse, and it is also an expensive choice.
Within those who want to protect against future technology changes, there could be market for FPGAs in IoT devices. The Internet of Things (IoT) is broken and needs ARM-based field programmable gate array (FPGA) technology to fix it, an expert told engineers at UBM's Designers of Things conference in San Jose. You end up with a piece of hardware that can be fundamentally changed in the field.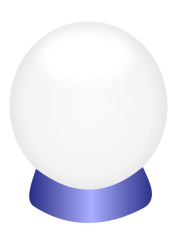 There seems to be huge set of potential radio techniques also for Internet of Things even for long distance and low power consumpion. Zigbee will roll out a new spec for smart cities in February based on the 802.15.4g standard for metro networks. It will compete with an already crowded field of 900 MHz and 2.4 GHz networks from Sigfox, the LoRa Alliance, Ingenu and others. Weightless-P is an open standard announced by Weightless SIG, which operates at frequencies below one gigahertz. Weightless-P nodes and development cards will be expected to be in the market already during the first quarter of 2016, at the moment Weightless IoT Hardware Virtually Unavailable.
I expect LoRa Technology is expected to be hot in 2016. The LoRaWAN standard enables low-data-rate Internet of Things (IoT) and Machine-to-Machine (M2M) wireless communication with a range of up to 10 miles, a battery life of 10 years, and the ability to connect millions of wireless sensor nodes to LoRaWAN gateways. LoRa® technology  works using a digital spread spectrum modulation and proprietary protocol in the Sub-GHz RF band (433/868/915 MHz). I see LoRa technology interesting because lots of activity around in Finland in several companies (especially Espotel) and I have seen a convincing hands-in demo of the LoRa system in use.
It seems that 3GPP Lost its Way in IoT and there is fragmentation ahead in cellular standards. In theory 3GPP should be the default provider of IoT connectivity, but it seems that it has now failed in providing one universal technology. At the moment, there are three major paths being supported by 3GPP for IoT: the machine-type version of LTE (known as LTE-M) and two technologies coming from the Cellular-IoT initiative — NB-IoT and EC-GSM. So here we are with three full standardization efforts in 3GPP for IoT connectivity. It is too much. There will like be a base standard in 2016 for LTE-M.
The promise of billions of connected devices leads everyone to assume that there will be plenty of room for multiple technologies, but this betrays the premise of IoT, that a connected world will offer gains through efficiency. Too many standard will cause challenges for everybody. Customers will not embrace IoT if they have to choose between LTE-M and Sigfox-enabled products that may or may not work in all cases. OEM manufacturers will again bear the cost, managing devices at a regional or possibly national level. Again, we lose efficiency and scale. The cost of wireless connectivity will remain a barrier to entry to IoT.
Today's Internet of Things product or service ultimately consists of multiple parts, quite propably supplied by different companies. An Internet of Things product or service ultimately consists of multiple parts. One is the end device that gathers data and/or executes control functions on the basis of its communications over the Internet. Another is the gateway or network interface device. Once on the Internet, the IoT system needs a cloud service to interact with. Then, there is the human-machine interface (HMI) that allows users to interact with the system. So far, most of the vendors selling into the IoT development network are offering only one or two of these parts directly. Alternatives to this disjointed design are arising, however. Recently many companies are getting into the end-to-end IoT design support business, although to different degrees.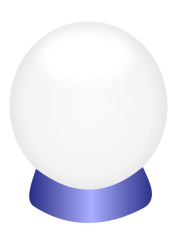 Voice is becoming more often used the user interface of choice for IoT solutions. Smartphones let you control a lot using only your voice as Apple, Google, Microsoft and Samsung have their solutions for this. For example Amazon, SoundHound and Nuance have created systems that allow to add language commands to own hardware or apps. Voice-activated interface becomes pervasive and persistent for IoT solutions in 2016. Right now, most smart home devices are controlled through smartphones, and it seems like that's unlikely to change. The newest wearable technology, smart watches and other smart devices corresponding to the voice commands and interpret the data we produce – it learns from its users, and generate as responses in real time appropriate, "micro-moments" tied to experience.
Monitoring your health is no longer only a small group oriented digital consumer area. Consumers will soon take advantage of the health technology extensively to measure well-being. Intel Funds Doctor in Your Pocket and Samsung's new processor is meant for building much better fitness trackers. Also, insurance companies have realized the benefits of health technologies and develop new kinds of insurance services based on data from IoT devices.
Samsung's betting big on the internet of things and wants the TV to sit at the heart of this strategy. Samsung believes that people will want to activate their lights, heating and garage doors all from the comfort of their couch. If smart TVs get a reputation for being easy to hack, then Samsung's models are hardly likely to be big sellers. After a year in which the weakness of smart TVs were exploited, Samsung goes on the offensive in 2016. Samsung's new Tizen-based TVs will have GAIA security with pin lock for credit card and other personal info, data encryption, built-in anti-malware system, more.
This year's CES will focus on how connectivity is proliferating everything from cars to homes, realigning diverse markets – processors and networking continue to enhance drones, wearables and more. Auto makers will demonstrate various connected cars. There will be probably more health-related wearables at CES 2016, most of which will be woven into clothing, mainly focused on fitness. Whether or not the 2016 International CES holds any big surprises remains to be seen. The technology is there. Connected light bulbs, connected tea kettles, connected fridges and fans and coffeemakers and cars—it's all possible. It's not perfect, but the parts are only going to continue to get better, smaller, and cheaper.
Connectivity of IoT devices will still have challeges in 2016. While IoT standards organizations like the Open Interconnect Consortium and the AllSeen Alliance are expected to demonstrate their capabilities at CES, the industry is still a ways away from making connectivity simple. In 2016 it will still pretty darn tedious to get all these things connected, and there's all these standards battles coming on. So there will be many standards in use at the same time. The next unsolved challenge: How the hell are all these things going to work together? Supporting open APIs that connect with various services is good.
Like UPnP and DLNA, AllJoyn could become the best-kept secret in the connected home in 2016 — everyone has it, no one knows about it. AllJoyn is an open-source initiative to connect devices in the Internet of Things. Microsoft added support for AllJoyn to Windows in 2014.
Analysis will become important in 2016 on IoT discussions. There's too much information out there that's available free, or very cheaply. We need systems to manage the information so we can make decisions. Welcome to the systems age.
The rise of the Internet of Things and Web services is driving new design principles. The new goal is to delight customers with experiences that evolve in flexible ways that show you understand their needs. "People are expecting rich experiences, fun and social interactions… this generation gets bored easily so you need to understand all the dimensions of how to delight them"
With huge number of devices security issues will become more and more important. In 2016, we'll need to begin grappling with the security concerns these devices raise. The reality of everything being connected can have unintended consequences, not all of them useful – Welcome to the Internet of stupid (hackable) things.
Security: It was a hot topic for 2015 and if anything it will get hotter in 2016. The reason is clear. By adding connectivity embedded systems not only increase their utility, they vastly increase their vulnerability to subversion with significant consequences. Embedded systems that add connectivity face many challenges, of which the need for security is both vital and misunderstood. But vendors and developers have been getting the message and solutions are appearing in greater numbers, from software libraries to MCUs with a secure root of trust.
Bruce Schneier is predicting that the IoT will be abused in conjunction with DMCA to make our lives worse instead of better. In theory, connected sensors will anticipate your needs, saving you time, money, and energy. Except when the companies that make these connected objects act in a way that runs counter to the consumer's best interests. The story of a company using copy-protection technology to lock out competitors—isn't a new one. Plenty of companies set up proprietary standards to ensure that their customers don't use someone else's products with theirs. Because companies can enforce anti-competitive behavior this way, there's a litany of things that just don't exist, even though they would make life easier for consumers.
Internet of Things is coming. It's not a matter of if or whether, but when and how. Maybe it'll be 2016, maybe the year after, but the train is coming. It'll have Wi-Fi and Bluetooth and probably eight other things, and you'll definitely get a push notification when it gets here.
More interesting material links:
44 Internet Of Things (IoT) Gamechangers 2016