Chip Market Brightens in 2017. The semiconductor industry may yet have been flat in 2016, but expects it is expected that the electronics industry rebounds in 2017, probably in the first half. Wall Streeter predicts return to 5% growth. Total IC business growth is expected to be around five percents for few years to come.There seems to several promises to this direction, especially in memory business. Chips Execs See Maturing Industry article says that pessimism about immediate revenue and R&D growth is a sign of a maturing industry.
Thanks to both rising prices and volume sales, the memory sector is expected to lead overall semiconductor sales growth. Sales of memory chips will increase 10% next year to a new record high of $85.3 billion, according to the latest report from IC Insights. NAND flash will grow almost as fast at 10% next year. The average annual growth rate for the memory market is forecast to be 7.3% from 2016-2021. Every year we need 5.6% more bits than previous year, and the unit prices are increasing on both DRAM and Flash.
There will be also other growth sectors. The data center will be the fastest growth segment next year, rising 10%, followed by automotive at 9% and communications at 7%.  Consumer and industrial markets growing at about 4% in line with the overall industry. PCs will be the big drag on 2017, declining 2%.
China Dominates Planned Chip Fabs as more than 40% of front end semiconductor fabs scheduled to begin operation between 2017 and 2020 are in China, a clear indication that China's long-stated ambition to build a significant domestic semiconductor industry is taking shape.
Trump Win Could Mean Big Questions for Manufacturing as while Trump vowed to keep American manufacturing jobs, he offered little in the way of stated policy other than the promise to punish companies that sent manufacturing job outside the US. Questions about trade also could directly affect US manufacturing. How that plays out is a big unknown.
Europe will try to advance chip manufacturing, but not much results in 2017 as currently  there is almost no leading-edge digital chip manufacturing left in Europe as the local companies have embraced outsourcing of digital semiconductor manufacturing to foundries. The European Commission intends to reconvene a high-level group of European CEOs and executives to exchange views on Europe's 10/100/20 nanoelectronics and chip manufacturing project and make adjustments as necessary for a wave of European Union investment supposedly starting in 2020. The two most advanced wafer fab locations left in Europe in terms of deep sub-micron miniaturization belong to Intel in Leixlip, Ireland and Globalfoundries in Dresden, Germany.
Smaller geometries are to be taken into use and researched in 2017. Several chipmakers ramp up their 10nm finFET processes, with 7nm just around the corner. As TSMC, GF/Samsung Battle at 7nm the net result is in the course of 18 months chip designers will see at least three variants of 7nm — separate immersion variants from TSMC and Globalfoundries and the EUV version from GF/Samsung. Intel has yet to detail its 7nm node.
At the same time R&D has begun for 5nm and beyond, but Uncertainty Grows For 5nm, 3nm as costs are skyrocketing. Both 5nm and 3nm present a multitude of unknowns and challenges. To put this in perspective, there are roughly two silicon atoms in 1nm of line width in a chip. Etching Technology Advances as atomic layer etch (ALE) moves to the forefront of chip-making technology—finally. TSMC recently announced plans to build a new fab in Taiwan at a cost of $15.7 billion targeted for TSMC's 5nm and 3nm processes, which are due out in 2020 and 2022.
Moore's Law continues to slow as process complexities and costs escalate at each node. Moore's Law is dead, just not in the way everyone thinks. SiFive believes open source hardware is the way forward for the semiconductor industry.  Technological advances keep allowing chips to scale, but the economics are another story – particularly for smaller companies that can't afford chips in the volumes. The solution, according to San Francisco-based startup, SiFive, is open-source hardware, specifically an architecture developed by the company's founders called RISC-V (pronounced "risk-five"). Done right SiFive, which was awarded Startup of the Year at the 2016 Creativity in Electronics (ACE) Awards, believes that RISC-V will do for the hardware industry what Linux has done for software. For example 5th RISC-V Workshop Points to Growing Interest in the RISC-V Platform.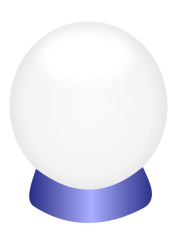 Sensors are hot in 2017. These tiny, powerful solutions are creating the interface between the analog and the digital world. Data is everywhere, and sensors are at the very heart of that. While no one really knows what technology's next "killer application" will be, we are confident that any killer app will rely on sensors.Appliance autonomy promises to make life simpler, but this field has still lots of to improve even after year 2017.
Interface ICs will continue to help simplify high-bandwidth designs while making them more robust and reliable. Application areas that will benefit include automotive, communications, and industrial. Both wired and wireless interface solutions have plenty of applications.
Analog's status is rising as more sensors and actuators are added into electronic devices, pressure is growing to more seamlessly move data seamlessly back and forth between analog and digital circuitry. IoT pushes up demand for analog content and need for communication between these two worlds will continue to grow. Analog and digital always have fit rather uncomfortably together, and that discomfort has grown as SoCs are built using smaller feature sizes.  The demand for analog silicon has always existed in the embedded space, but the advent of the Internet of Things (IoT) is increasing the demand for connected mixed-signal content. At 28nm and 16/14nm, standard "analog" IP includes a fair amount of digital content.
It seems that hardware designer is a disappearing resource and software is the king in 2017. It is becoming less and less relevant in what format the device is used in many applications. Card computers are standard products and are found in many different card formats that can be used in very many applications. Embedded development is changing to more and more coding. More software designers that understand some hardware are needed, but it is not easy to leap to move to the hardware to software.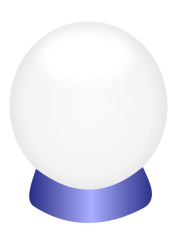 The power electronics market is moving at very fast pace. Besides traditional industrial, renewable, and traction sectors, new applications such as energy-storage systems, micro-grids, and dc chargers are emerging. As the automotive world moves to electric vehicles, this creates challenges for IGBT and SiC-MOSFET ICs, and their associated gate drivers. New packages for high-voltage IGBTs and high-voltage SiC-MOSFETs are introduced.
More custom power distribution  and higher voltages on data center computer systems in 2017. OpenRack and OpenCompute projects are increasing the distribution voltage inside the server itself.  This approach, plus transitioning to new materials such as gallium nitride in the power-conversion systems, can reduce overall power consumption by 20% and increase server densities by 30-40%."
Power Modules and Reference Designs will be looked at in 2017 even more than earlier in power electronics. The semiconductor and packaging technologies used in power modules have advanced considerably, and the industry is developing modules today that are denser, less expensive, and easier to use. Designers want to rely on power modules to speed up designs and optimize space using smaller, easy-to-use power modules. Module manufacturers hope that  engineers will increasingly choose a module over a discrete design in many applications.
The bi-directional DC/DC converter has been around for a while, but new applications are quickly emerging which necessitate the use of this architecture in so many more systems. Battery back-up systems need bi-directional DC/DC converters. Applications today require better energy efficiency and such systems as green power with solar or wind generation, need storage so that when there is no wind or sun available the electricity flow is not interrupted.
Power supplies need to become more efficient. Both European Union's (EU) Code of Conduct (CoC) Tier 1 and CoC Tier 2 efficiency standards are to be taken into use. The European Union's CoC Tier 1 effectively harmonizes the EU with US DoE Level VI and became effective as a voluntary requirement from January 2014, two years ahead of Level VI. Its adoption as an EU Ecodesign rule is currently under review to become law with an implementation date of January 2017. The key difference between the CoC requirements and Level VI is the new 10% load measure, which imposes efficiency requirements under a low-load condition where historically most types of power supplies have been notoriously inefficient. CoC Tier 2 further tightens the no-load and active mode power consumption limits.
During 2016, wireless-power applications started to pick up across many fields in the semiconductor industry, and it will continue to do so. Wireless power will continue to gain traction with increased consumer demand.  Hewlett Packard, Dell, jjPlus, and Witricity have already announced products based on Airfuel standards. And, products based upon the Qi standard will continue to grow at a rapid pace.

Other prediction articles:
In Power & Analog 2017 Forecast: What Experts Are Saying article representatives from major players in the semiconductor industry share their predictions for 2017 regarding power modules, wireless power, data converters, wireless sensing, and more.
Looking Ahead to 2017 article tells on to what SIA is focused on working with. "U.S. semiconductor technology should be viewed as a strategic national asset, and the Administration should take a holistic approach in adopting policies to strengthen this vital sector," the letter says
Hot technologies: Looking ahead to 2017 article collection has EDN and EE Times editors explore some of the hot technologies in 2017 that will shape next year's technology trends and beyond.