FCC lets movie industry selectively break your TV article says that the Federal Communications Commission decided that the movie industry can remotely disable analog video outputs on your home theater equipment to prevent you from recording certain programs. First-run movies would be to be directly sent to consumers over secure TV lines. This does not sound too good to me.
The FCC ruled that it's "in the public interest" (PDF) to give the Motion Picture Association of America so-called
selectable output controls, and that it will help enable the "new business model" of delivering on-demand movies closer to the theatrical release date. FCC has now effectively private entities the right to disable consumers' products in their homes. SOC turns off the analog outputs, and only lets you use plugs with copy protection.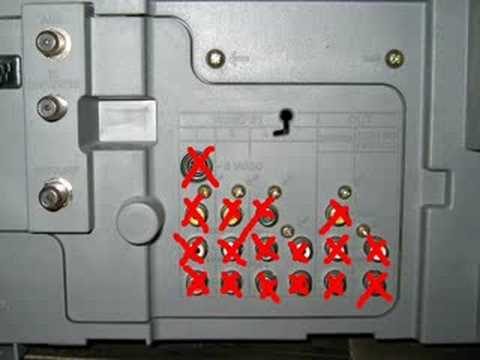 Image source: http://www.publicknowledge.org/issues/soc
When motion picture studios want to create a new business model, does that mean that functioning products should be disabled by them. The problem for consumers is that millions of HDTVs have no digital inputs, and owners of those televisions wouldn't be able to watch any of these early-release movies at all without buying all new TVs. I think shutting off the composite video output solves nothing on movie industry business model, but will for sure annoy many consumers. Very many.
The previous examples in Internet have shown that if an industry makes a digital product available at a fair price, people buy it. If industry does not do that people will not buy. Trying to break consumer's equipment or decreasing usability does not help in sales. Music industry tried this route with their CD protection system and failed in that big time some years ago.
Given all the ways pirates have to find and distribute movies illegally (like the actual DVDs), I find it hard to believe that releasing movies on demand earlier without technology-crippling restrictions could possibly result in a measurable increase in piracy.
There has been slippery-slope arguments that if you give the movie industry an inch, it will take a mile. Actually the movie industry already tried to take a mile and was only granted an inch. I encourage you all to read the FCC ruling(PDF) in its entirety so you can savor the breathtaking boldness of what the MPAA originally asked for. You know, in case you had any doubts about whether they really have the interests of the consumer in mind.
Hopefully European markets will not try to follow this route…