Product engineering organizations face the incredible challenge of ever shrinking market windows for innovation in 2012. Due to globalization, increasing competition and rapidly changing technology, there are many risks and uncertainties facing the new product development path. These opportunities if missed, can lead to huge costs and overwhelming complexity that can compromise quality and lead to very expensive recalls. Innovating in the face of these pressures requires organizations to rethink how they work.
Learn the most important new technologies and start designing next-generation equipment early if you are working on real technology company. The real technology companies asks are Amazon, Facebook, eBay, and Google good technology companies or good applications-of-technology companies? Applications-of-technology could also be a good position to be. No matter where you are differentiate to dominate. No more lame "me too" products. CES is over; it's time to start designing. Here are some material to fuel up your innovation.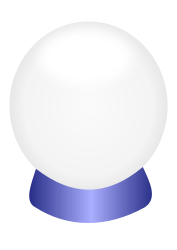 EE Times' 20 hot technologies for 2012 article is a list of 20 technologies EE Times editors think can bring big changes, and that EE Times will be tracking during 2012. Hot technologies: Looking ahead to 2012 article: EDN magazine editors reflect on some of the hot trends and technologies in 2011 – and look ahead to 2012.
Top 12 Hot Design Technologies for 2012 article mentions MEMS, Wireless sensor networks, Internet of Things starts with lightbulbs, new flexibility via organic materials for electronics, Near Field Communication (NFC) is becoming available in many mobile phones, Printed electronics, power scavenging methods for low power electronics, Graphene, conversion of solar energy, Ethernet displaces proprietary field buses, 40/100 Gbit/s Ethernet Active-matrix organic light-emitting diode (AMOLED) displays and Smart Grid technologies (power management and architecture system components). We are nearing the point where some microelectronics systems can be made sufficiently low power – requiring microamps rather than milliamps – that scavenging methods can produce enough power to enable them to be autonomous.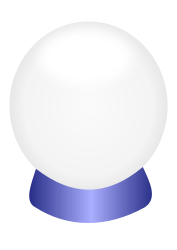 Home electronics is expected to become a new status symbol (Kodinelektroniikasta uusi statussymboli) article tells that consumer electronics demand will increase further in 2012 according to market research by Deloitte. Latest digital technology will also become a status symbol in homes. In particular, tablets, and smartphones Deloitte expects record sales.
Mobile phones with advanced features start to replace traditional separate devices for different functions. This is happening for small digital cameras and video cameras. 2012 At the end of 2012 there is the more navigation capable mobile phones than the stand-alone GPS navigators according to Berg Insight. Berg Insight calculates that the sales of separate GPS navigators started to decline already in 2011. Nav equipment manufacturers have responded to the situation by bringing the software to mobile devices.
How apps for your appliances represent the next opportunity article tells that Samsung Electronics not only pushed its smart TVs at CES, but a whole line of smart appliances, including washers and refrigerators. If Samsung Electronics is right, developers may flock to smart appliances as the next opportunity. That included music apps such as Pandora on the refrigerator and an app on the washer that can ping you when a load is done.
IPv6 is becoming more important. One of the driving forces behind the move from IPv4 to IPv6 has been low-cost embedded devices, which are going online at an accelerating pace. Support for this technology will be crucial for the success of many forthcoming connected embedded devices. IPv6 on a microcontroller article gives some tips how to implement IPv6 on small microcontroller.
The science fiction future of medical implants is here article tells that semiconductor solutions contained in hand-held consumer product innovations are now finding their way into medical implantables: wireless data and power transmission as well as analog, microcontrollers and transducer capabilities.
App Servers and Lua Scripting Speed Rich Web Applications for Small Devices article tells that with ever more smart devices connecting to the web, even small embedded devices must be able to serve up rich graphical presentations of the data to satisfy user expectations. This creates a new challenge for designers of small embedded systems as a new task. With time and space at a premium, a scripting approach can be invaluable. LAMP (Linux, Apache, mysql, PHP) setups work well in full-up web server implementations (at least around 65 Mbyte of memory), but for small embedded system we need something that uses less resources. Smartphones have set the bar ridiculously high when it comes to how sophisticated the application interface should be.
We're on the cusp of an era that offers better-than-ever display technologies for an excitingly immersive viewer experience. Just as we've seen the emergence of 3DTV for consumers and higher than HDTV resolutions are to be tested in 2012 London Olympics. Xilinx Making Immersive 3D and 4K2K Displays Possible with 7 Series FPGA System Integration press release tells that Xilinx just introduced new 28nm Kintex™-7 Field Programmable Gate Array (FPGA)-based targeted reference designs and a new development baseboard for accelerating the development of next-generation, 3D and 4K2K display technologies at 2012 International CES. The network infrastructure will need an overhaul in 2012 due to the increasing amounts of high-definition video and other traffic.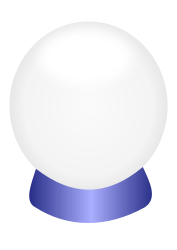 ARM processor becomes more and more popular during year 2012. Power and Integration—ARM Making More Inroads into More Designs. It's about power—low power; almost no power. A huge and burgeoning market is opening for devices that are handheld and mobile. The most obvious among these are smartphones and tablets, but there is also an increasing number of industrial and military devices that fall into this category. ARM's East unimpressed with Medfield, design wins article tells that Warren East, CEO of processor technology licensor ARM Holdings plc (Cambridge, England), is unimpressed by the announcements made by chip giant Intel about the low-power Medfield system-chip and its design wins. Android will run better on our chips, says Intel. Look out what happens in this competition.
Bill McClean: Don't broad-brush the semiconductor market article tells that year 2011 started off great, full of optimism and high growth expectations for the semiconductor industry. But that mellowed as the year progressed (total semiconductor market at 2% growth for this year, although smartphone increase very much). Going into 2012, there's not a lot of optimism. Any thoughts on 2013? A: We're thinking it's going to be a little slower than 2012. So, we're looking to a slower market—not a disaster.
Chip sales flat in 2011, will grow (a wee bit) in 2012 article tells that the prognosticators at Gartner have ranked the chip makers of the world by 2011 revenue and are calling the market for 2012, with a reasonably upbeat forecast for next year's chip sales, but (paradoxically) a dreadful forecast for companies that make the gear to bake the chips. Disk shortages are expected to slow down PC sales for several quarters. Smartphones, tablets, and flash will represent more than three-quarters of the revenue growth between now and 2015.
There are also some more optimistic predictions for chip sales. Malcolm Penn, founder and chief analyst with semiconductor market analysis firm Future Horizons Ltd, is more bullish than most other market analysts. Bullish Penn sees chip market growth of 8% in 2012 article tells that Malcolm Penn has predicted that the global chip market will rise on an annual basis by 8% to $323.2 billion in 2012. Penn said that after a flat first quarter he expected the chip market to bounce back in the second half of the year. He considers that 8% growth is a "safe bet," and indicated that annual growth "could easily be 20%." For 2013 Future Horizons forecasts 20% annual growth.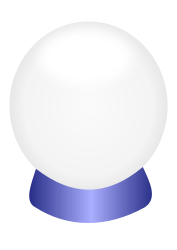 EDN magazine writes in PC boards: Materials and processing are now a hot technology article that exotic substrates and fabrication methods are now commonplace. A dozen layers, thick copper, fine lines, and buried vias are just the processing side of the modern high-tech PCB. There are many processing options that have made PCBs truly a hot technology. Also the substrates themselves are now high tech. Traditional FR-2 (phenolic resin bonded paper) or FR-4 (glass-reinforced epoxy laminate) are not the only widely supported choices anymore. You could always specify Teflon or polyamide substrates for high-speed circuits. In addition to the old high tech like flex circuits, there are a host of improvements that make a whole new set of high-tech PCB designs that are truly a hot technology.
EDA industry predictions for 2012 mentions that 28-nm design starts will increase by 50% in 2012 and more people will be dabbling with 20 nm. The increased design sizes and complexity will create all kinds of pressure in the verification and test fields.
The rise in fake parts is also contributing to engineers' fears that their products will be corrupted. Counterfeit electronic components were big issue in 2011, and the problem does not go away this year.
EDA industry predictions for 2012 mentions a trend, and one that has been going on for some time, is a continued migration of functionality from hardware to software. Dr Markus Willems of Synopsys attributed this to "the needs to support multiple standards simultaneously (wireless, multimedia), use the same hardware platform for product derivatives (automotive), quickly adjust to evolving standards (wireless), and react to changing market demands (all applications)." Increased rate of adoption of new technologies such as tablets, ultra-books, and their inherent demand for low-power solutions will help the EDA industry improve their importance. Electronic system-level design tools (ESL) continues to be an important thrust for the EDA industry. Increased adoption of the TLM 2.0 (Transaction-level modeling) standard is a popular theme. Several EDA companies have been busy writing books recently and self-publishing them.
Product Lifecycle Management (PLM) tools are taking product design to the next level (especially in automotive, aerospace, and defense). PLM was launched more than a decade ago with the lofty vision of creating an enterprise-wide, central repository for all product-related data, from the earliest customer requirements feedback through quality and failure data collected in the field by maintenance and support personnel. Product lifecycle management, sometimes "product life cycle management", represents an all-encompassing vision for managing all data relating to the design, production, support and ultimate disposal of manufactured goods. What 2012 holds for Product Lifecycle Management? article tells about current PLM trends.
The prototype comes of age article tells that a radical change is about to happen in the typical development of an electronic system. The hardware-development flow will no longer be the center around which everything else revolves. The rising size and complexity of systems and the limitations of using a single-purpose model—the hardware-design model—have fueled the growth of new prototyping technologies. Among the changes now taking place in this area is the migration to higher levels of abstraction for hardware design. The ability to derive several implementations from a single high-level description is also desirable. Many hardware blocks now come with sophisticated software stacks, and they also must be integrated into the software flow.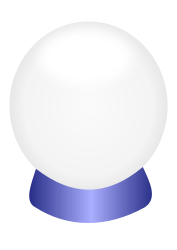 'KISS' Among Engineers' Top 2012 Concerns article tells that Rich Merritt agrees that we've forgotten the KISS principle especially in automation sector. "We've made everything so complicated, complex, and convoluted that we've entered the age of 'transoptimal engineering,' " he says. "That is, things are so advanced and have so many features, they don't work anymore." Business development manager Herat Shah sees the pressures for complexity and price converging in an unhealthy manner. "The biggest issue for the automation and control supplier is to design and engineer something that's the cheapest and the best," he says. "Practically, this is not possible." In addition to this there are security concerns: Stuxnet targeted controllers, and made engineers realize that factories aren't immune to security threats.
How do you manage the Internet of you? article claims that electronics has gotten to the point (in the consumer space) where the only innovations are the mundane, the enhancements, the extensions. A computing device today (whether a tablet, a phone or a PC) can do what telephony, typewriters, pen and ink, film (motion and still), cameras, television, radio (basically all major mediums) did a generation ago. And yet… And yet we still innovate. We still build. We still buy. The devices in one sense feed the worst part of a personality: compulsiveness. They suppress pause and reflection. Think about it.