Electronics industry hopefully starts to glow after not so good year 2012. It's safe to say that 2012 has been a wild ride for all of us. The global semiconductor industry has demonstrated impressive resilience in year 2012, despite operating in a challenging global macroeconomic environment. Many have already ratcheted back their expectations for 2013. Beyond 2012, the industry is expected to grow steadily and moderately across all regions, according to the WSTS forecast. So we should see moderate growth in 2013 and 2014. I hope this happens.
The non-volatile memory market is growing rapidly. Underlying technologies for non-volatile memories article tells that non-volatile memory applications can be divided into standalone and embedded system solutions. Standalone applications tend to be driven primarily by costs is dominated by NAND FLASH technology. The embedded market relies mainly on NOR Flash for critical applications and NAND for less critical data storage. Planar CT NAND and 3D NAND could fast become commercially viable this year or in few years. MRAM, PCRAM, and RRAM will need more time and new material innovation to become major technologies.
Multicore CPU architectures are a little like hybrid vehicles: Once seen as anomalies, both are now encountered on a regular basis and are widely accepted as possible solutions to challenging problems. Multi-core architectures will find their application but likely won't force the extinction of single-core MCUs anytime soon. Within the embedded community, a few applications now seem to be almost exclusively multicore, but in many others multicore remains rare. There are concerns over the complexity and uncertainty about the benefits.
FPGAs as the vanishing foundation article tells that we are entering a new environment in which the FPGA has faded into the wallpaper – not because it is obsolete, but because it is both necessary and ubiquitous. After displacing most functions of ASICs, DSPs, and a few varieties of microcontrollers, it's fair to ask if there is any realm of electronic products where use of the FPGA is not automatically assumed. Chances are, in the next few years, the very term "FPGA" might be replaced by "that ARM-based system on a chip" from Xilinx, Altera, Lattice, or other vendor.
Software and services have become the soul of consumer technology. Hardware has become increasingly commoditized into blank vessels that do little more than hold Facebook and Twitter and the App Store and Android and iOS.
Are products owned when bought? The trend in recent decades has been an increase in the dependence of the buyer on the seller.
More than 5 billion wireless connectivity chips will ship in 2013, according to market research firm ABI Research. This category includes standalone chips for Bluetooth, Wi-Fi, satellite positioning, near-field communications and ZigBee as well as so called "combo" chips that combine multiple standards. Broadcom seen retaining lead in connectivity chips. Bluetooth Smart, WiGig and NFC are all are seeing increased adoption in fitness, automotive and retail applications. Combo chips are also a growing opportunity based on the popularity of smart phones, tablet computers and smart televisions.
Signal integrity issues are on the rise as both design complexity and speed increase all the time. The analog world is moving faster than ever. Learning curves are sharper, design cycles are shorter, and systems more complex. Add to all this the multidisciplinary, analog/digital nature of today's designs, and your job just gets more complicated.
High-speed I/O: On the road to disintegration? article tells that increases in data rates driven by a need for higher bandwidth (10Gbps, 40Gbps, 100Gbps networking) means the demands on system-level and chip-to-chip interconnects are increasingly challenging design and manufacturing capabilities. For current and future high-performance, high-speed serial interfaces featuring equalization could well be the norm and high levels of SoC integration may no longer be the best solution.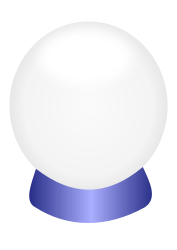 For a long time, the Consumer Electronics Show, which began in 1967, was the Super Bowl of new technology, but now consumer electronics show as a concept is changing and maybe fading out in some way. The social web has replaced the trade show as a platform for showcasing and distributing products and concepts and ideas.
NFC, or near-field communications, has been around for 10 years, battling its own version of the chicken-and-egg question: Which comes first, the enabled devices or the applications? Near-field communications to go far in 2013 article expects that this is the year for NFC. NFC is going to go down many different paths, not just mobile wallet.
3-D printing was hot last year and is still hot. We will be seeing much more on this technology in 2013.
Inexpensive tablets and e-readers will find their users. Sub-$100 tablets and e-readers will offer more alternatives to pricey iPads and Kindles. Also sub-$200 higher performance tablet group is selling well.
User interfaces will evolve. Capacitive sensing—Integrating multiple interfaces and Human-machine interfaces enter the third dimension. Ubiquitous sensors meet the most natural interface–speech.
Electronic systems in the automotive industry is accelerating at a furious pace. The automotive industry in the United States is steadily recovering and nowadays electronics run pretty much everything in a vehicle. Automotive electronics systems trends impact test and measurement companies Of course, with new technologies come new challenges: faster transport buses, more wireless applications, higher switching power and sheer amount and density of electronics in modern vehicles.
Next Round: GaN versus Si article tells that the wide-band gap (WBG) power devices have shown up as Gallium Nitride (GaN) and Silicon Carbide (SiC). These devices provide low RDSON with higher breakdown voltage.
Energy harvesting was talked quite much in 2012 and I expect that it will find more and more applications this year. Four main ambient energy sources are present in our environment: mechanical energy (vibrations, deformations), thermal energy (temperature gradients or variations), radiant energy (sun, infrared, RF) and chemical energy (chemistry, biochemistry). Peel-and-stick solar cells are coming.
Wireless charging of mobile devices is get getting some popularity. Wireless charging for Qi technology is becoming the industry standard as Nokia, HTC and some other companies use that. There is a competing AW4P wireless charging standard pushed by Samsung ja Qualcomm.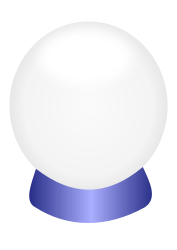 In recent years, 'Low-carbon Green Growth' has emerged as a very important issue in selling new products. LED lighting industry analysis and market forecast article tells that 'Low-carbon Green Growth' is a global trend. LED lighting is becoming the most important axis of 'Low-carbon Green Growth' industry. The expectations for industry productivity and job creation are very large.
A record number of dangerous electrical equipment has been pulled from market by Finnish Safety and Chemicals Agency's control. Poor equipment design have been found in a lot, especially in LED light bulbs. Almost 260 items were taken from the market and very many of them were LED lights. With high enthusiasm we went to the new technology and then forgotten the basic electrical engineering. CE marking is not in itself guarantee that the product is safe.
The "higher density," "higher dynamic" trend also is challenging traditional power distribution technologies within systems. Some new concepts are being explored today. AC vs DC power in data center discussion is going strong. Redundant power supplies are asked for in many demanding applications.
According to IHS, global advanced meter shipments are expected to remain stable from 2012 through 2014. Smart electricity meters seen doubling by 2016 (to about 35 percent penetration). In the long term, IHS said it anticipates that the global smart meter market will depend on developing economies such as China, Brazil and India. What's next after smart power meter? How about some power backup for the home?
Energy is going digital article claims that graphical system design changes how we manipulate, move, and store energy. What defines the transition from analog to digital and how can we tell when energy has made the jump? First, the digital control of energy, in the form of electricity, requires smart sensors. Second, digital energy systems must be networked and field reconfigurable to send data that makes continuous improvements and bug fixes possible. Third, the system must be modeled and simulated with high accuracy and speed. When an analog technology goes digital, it becomes an information technology — a software problem. The digital energy revolution is enabled by powerful software tools.
Cloud is talked a lot in both as design tool and service where connected devices connect to. The cloud means many things to many people, but irrespective of how you define it, there are opportunities for engineers to innovate. EDA companies put their hope on Accelerating embedded design with cloud-enabled development platforms. They say that The Future of Design is Cloudy. M2M companies are competing in developing solutions for easily connecting embedded devices to cloud.
Trend articles worth to check out:
13 Things That Went Obsolete In 2012
Five Technologies to Watch in 2013
Hot technologies: Looking ahead to 2013
Hot technologies: Looking ahead to 2013
Technology predictions for 2013
Prediction for 2013 – Technology
Slideshow: Top Technologies of 2013
10 hot consumer trends for 2013
Popular designer articles from last year that could give hints what to expect:
Top 10 Communications Design Articles of 2012
Top 10 smart energy articles of 2012
Slideshow: The Top 10 Industrial Control Articles of 2012
Looking at Developer's Activities – a 2012 Retrospective