Should the power wires be overhead or underground? Underground power line feasibility article talks on the feasibility on using underground lines instead of overhead lines. Both underground and overhead lines have their good and bad properties. Burying power lines is not cheap, it is said the cost would be $1M per mile to convert existing lines running above ground to underground.
Underground power line feasibility article tells that the electrical behavior of the underground wire and the electrical behavior of the overhead ground wires during a ground fault are very similar. There were differences however. The largest difference was the range of the earth surface potential rise: the potential around the underground ground wire is extremely widespread and its gradient is low. The electrical safety aspects needs to be carefully taken into consideration.
Underground lines are strictly limited by their thermal capacity, which permits less overload or re-rating than overhead lines. Long underground cables have significant capacitance, which may reduce their ability to provide useful power to loads. From a line loss perspective, the underground circuit can be more or less efficient. Underground cables need a larger conductor to handle the same amperage as a smaller overhead conductor. This is due to the difficulty of dissipating heat to the earth. Larger conductors means higher cost. The cost of construction for an underground transmission line is 5 to 10 times that of an equivalent overhead circuit.
Underground power line feasibility article says that underground cabling idea would eliminate many risks (for example wind and ice-related risks) but can increase the risk of outages due to storm surge or flooding. Another consideration is that when a power line is buried underground, heat due to IR losses is generated due to electricity flowing through the line that is not as easily dissipated as it would be in free air. Excavation near power lines can be dangerous and damaging to the power transmission system.With underground power cables the electrical and magnetic field is radiates to environment around the wiring are lower than with overhead cables, but very near the cable the magnetic field can be considerably higher than with overhead line.
According to Power Underground promotion underground placement of power lines would guarantee that storms and other natural events no longer deprive millions of people of electric power. And it would end the ugliness of poles and wires which pollute the appearance of our streets and scenic views.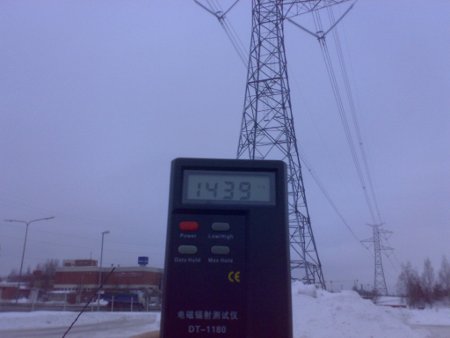 Underground power line feasibility article comments say for example the in many areas the ground water level is such that any underground cables will be submerged most of the time, which will cause problems where there are leaks in the cables, which there always are a few. The outages in underground lines are rare, but outages usually last 3 to 5 times longer than above ground and cost considerably more to repair. However, overall, their cost has not been considered all that bad. Overhead circuits can often be worked on while they are still energized. Nearly all work on underground circuits is performed while things are de-energized and grounded. Repairing underground cable takes normally considerably longer than repairing overhead line.
Underground power line feasibility article comments tell that there is a big increase in capacitive reactance, both between phases and from each phase to ground, when the wires are burried compared to overhead lines. Comments also tell that you need to consider environmental aspects on other parts than just cable. For example on low areas where flooding is possible, if the electrical power distribution gear is placed into the subbasements (like in N.Y. city), they can be easily flooded with seawater, a killer for anything electrical. If you want reliable operation after flood, any transformer and switching gear have to be elevated to the second or third story level. Areas subject to flooding have had outages when the water fills underground vaults and shorts out the cables.
There are groups like Power Underground that promote burying wires underground. Singapore and The Netherlands are 100% underground power, Belgium banned overhead power lines in 1992 and new policies in France are putting 25% of their power lines underground.
In Finland there are plans to increase the amount of underground cabling to reduce power outages. Building underground power cable is around three time more expensive than overhead line. Vattenfall plans to use cables instead of overhead lines in all new installations. They say it is not considerably more expensive and it will be cheaper on the long run.
I think there is still a good place in the world for both overhead and underground power distribution systems. It needs to be carefully considered which one is the right answer to which application at given time. For low voltage lines (230/400V, 220/110V etc.) buried lines are a vast improvement over above ground. For medium voltage distribution the cables are very practical solutions in urban and sub-urban areas. For high voltages transmission over long distances overhead lines are very good, possibly DC high voltage lines underground would be an answer to that on some applications.