One day I bough a very cheap quite nice looking (if you like Apple style) very cheap (2 USD) USB charger from dx.com. I was curious to see if anything useful could be built this cheaply. The product USB Power Charger Adapter – White (EU Plug / 100~240V) carried SKU 176662 code, but there does not seem to be any product with that code for sale anymore.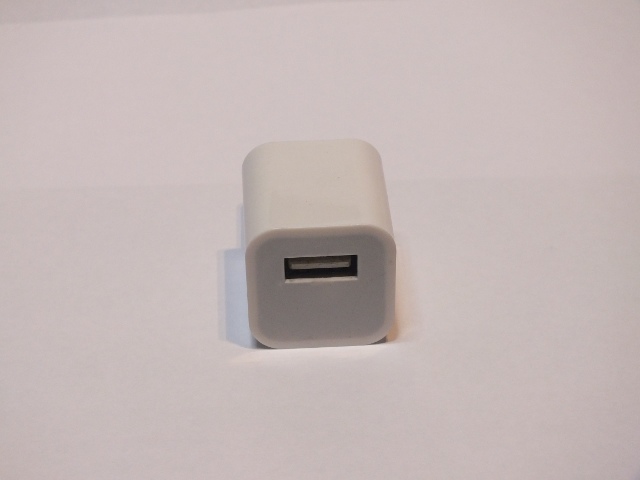 View of the other side: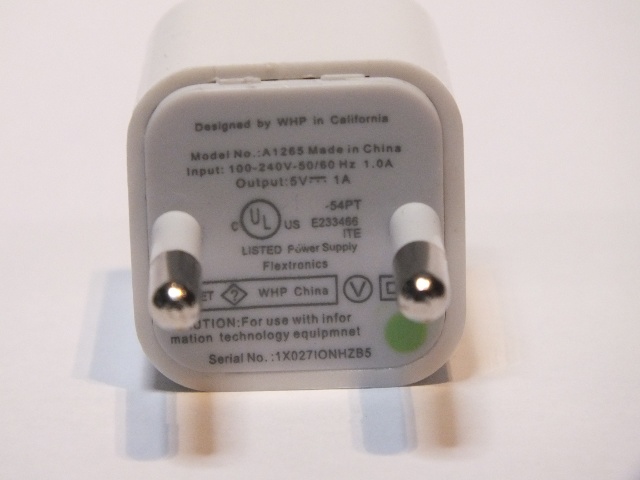 Here the device promises 5V 1A out and says to take 100-240V 50/60 Hz. This is very small and looks good. There does not seem to be CE marking here, but there is US safety approval mark (UL).
I also did a quick insulation testing, no problem in withstanding 1000V DC insulation testing (=no immediate electrocution danger). On initial tests seemed to give out 5V at around 1A without problems for some time.
The device worked well to charge devices that took 200 mA or less current. But the device failed when taken into real use: I tried charging a Samsung smart phone (takes around 800-900 mA maximum current), but the device failed after around 15-20 minutes of continuous use. It stopped giving power out. I smelled slight burned electronics aroma. The charger was broken. It did not full-fill the promise.
So next task was to check what went wrong in the device. The case opened easily (too easily?) with small screwdriver and not much force. The electronics was easy to pull out. Looks a bit tightly packed here: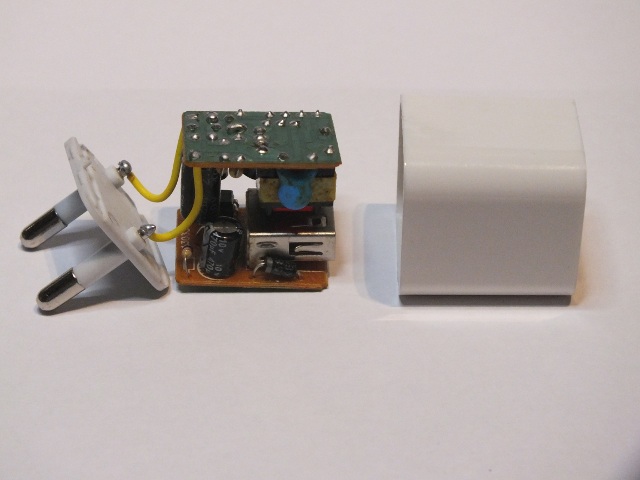 Here is a better look at the electronics inside: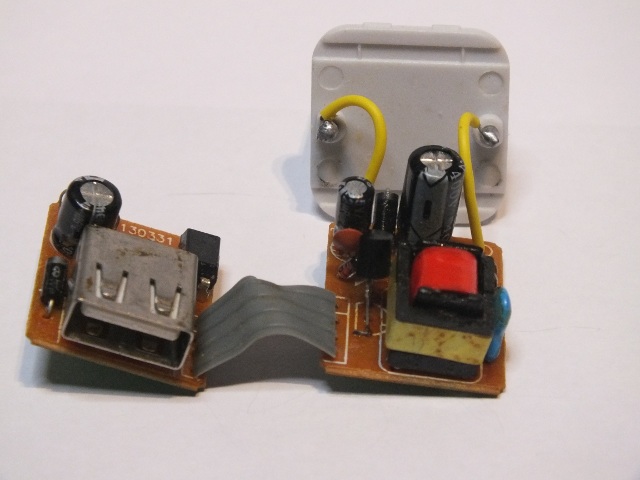 What you can see is that electronics is very simple. On the high voltage side there are 2 diodes, 2 electrolytic capacitors (2.2uF2400V and 22uF25V), transformer, 2 resistor, 2 ceramic capacitors, 3 resistors and 1 transistor (MJE 13001 = NPN 600V/400V 0.2A). There is no control ICs anywhere!
On the low voltage side there are 1 diode, electrolytic capacitor (470uF10V), 1 zener diode, 1 optoisolator (817C), 1 resistor and USB connector.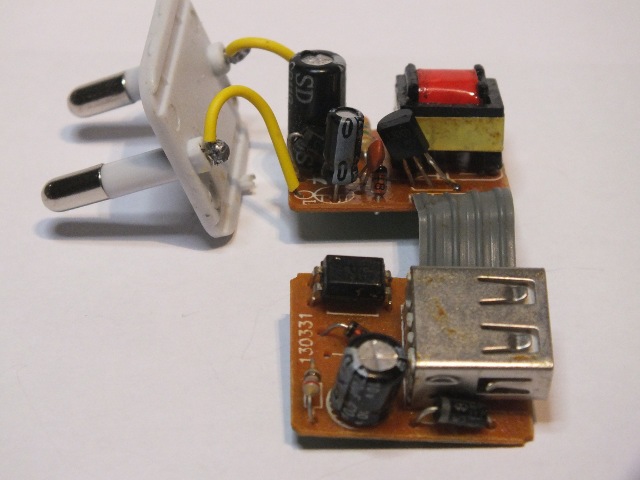 Here are some findings on the circuit: The power supply is built using very simple circuit (simpler than expected). There is half-wave rectifier on the mains input. The switching ransformer seems to have 1 secondary coil (2 pins) and 2 primary side coils (4 pins). Looks like self-oscillating transformer-transistor circuit that is turned off by optoisolator when output voltage reaches the limit (slightly over 5V).
There are two worrying safety issues here: The insulation distances on the circuit board are very small (less than 1 mm on several places between mains side and output). Too small to be safe! There does not seem to be any fuse in this circuit! Mains power goes directly from input rectifier diode to mains storage capacitor (2.2uF400V). The question is what happens when this device is overloaded or some component fails.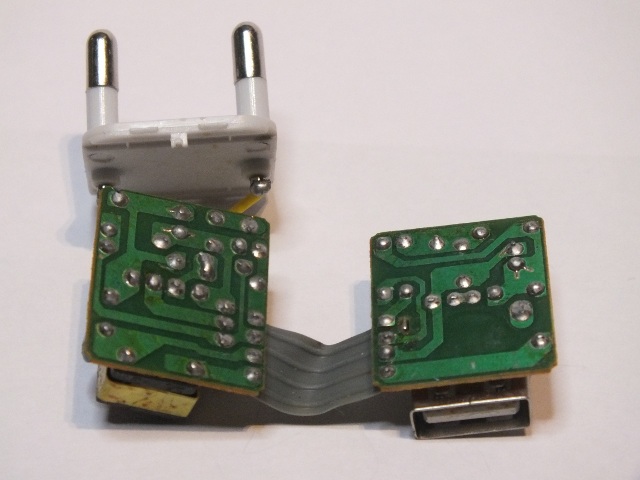 The end result is that this was again another cheap unsafe power supply. I think there are good reasons for the product to be not anymore available.