I write about issues going on in transition from traditional print media to on-line digital media in my posting Old media and digital media – part 1. This post is a continuation to it. The situation does not look too good for traditional media. Traditional media has been able to solve it's challenges with aggregation or pay-wall. The future seems to be quite bad for traditional print media that can't adapt to changed situation.
Despite two decades of trying, no one has found a way to make traditional news-gathering sufficiently profitable to assure its future survival. Only about a third of Americans under 35 look at a newspaper even once a week, and the percentage declines every year. A large portion of today's readers of the few remaining good newspapers are much closer to the grave than to high school. Today's young people skitter around the Internet. Audience taste seems to be changing, with the result that among young people particularly there is a declining appetite for the sort of information packages the great newspapers provided.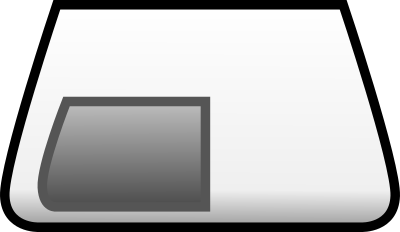 What is the future of media? There is an interesting article on future of media written in Finnish on this:  Median tulevaisuus ja 13 trendiä – mitä media on vuonna 2030? It shows 13 trends that I have here translated to English, re-arranged, added my comments and links to more information to them. In 2030, the media will look very different than today.  
The new gerations no longer want to pay for the media: Since the same information, benefits, entertainment provided free of charge, they are not prepared to pay. Older generations support the traditional media for some time, but they are smaller each year. Media consumption continues to rapidly change, and advertisers will follow suit digital and mobile channels, which will affect the media sales because advertisers no longer need the intermediary role of the media companies to communicate with their customers.
This does not look good for media companies, but situation even worse than that: When media personnel, production and distribution costs are rising every year and so the order than the ad revenue will be reduced year by year, deprivation twist to push media companies to the rest of the best authors, owners become impatient and expected returns are reduced. Companies are moving their marketing investment priorities for the purchased media.Corporate communications professionals continues to grow and the number of suppliers will continue to fall.
Technological developments enhance the above trends: Technology eliminates  the barriers to entry to the traditional media sector and at the same time create new sectors. Technological media competition winner takes all because new scalable technology to create competitive advantages. Very many news writing tasks can be automated with near real-time and reliable enough translation technology The media world is undergoing a wholesale shift from manual processes to automated systems that strip out waste and inefficiency (The Future of Programmatic: Automation + Creativity + Scale).
Strong continuous technological change and automation mean that media consumption will continue to change for the next decade at least as strong as the previous ten years, whether we like it or not. Critical journalism makes searching for new alternative ways to do their work and to fund its work.
Media's direction is sure to bring, and an ever increasing rate - in an increasingly digital, more mobile, more and more tailor-made …  The newspapers will be read mostly on mobile devices. Information is obtained much earlier, in an increasingly digital and real-time. A lot has changed now already.