For some RF tests I sometimes need to generate different higher frequency signals than normally available from general purpose function generator. For this purpose I bought a cheap AD9850 module to generate different frequency RF signals. This AD9850 module can generate frequencies in 0-40 MHz frequency range (sine wave output).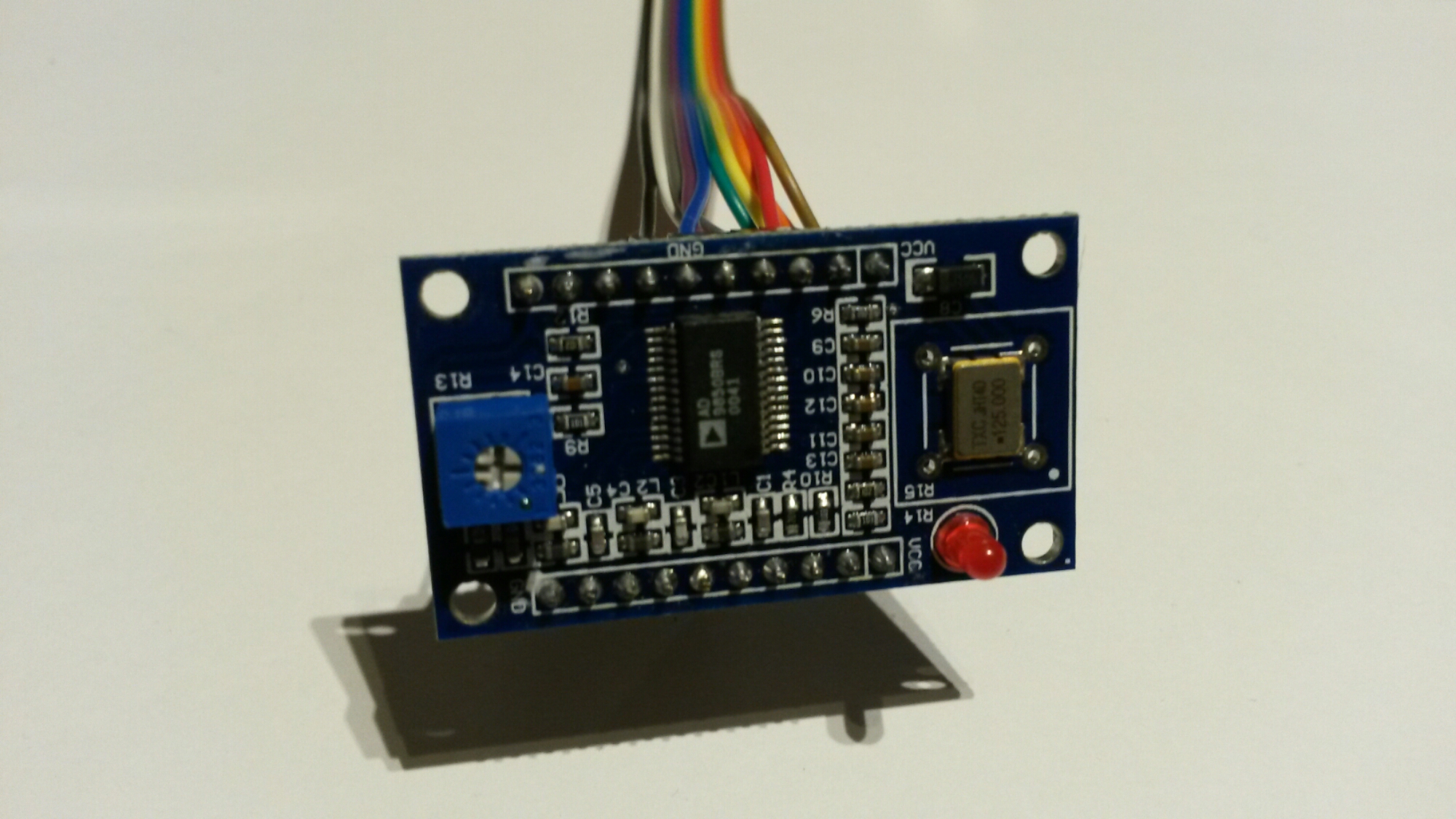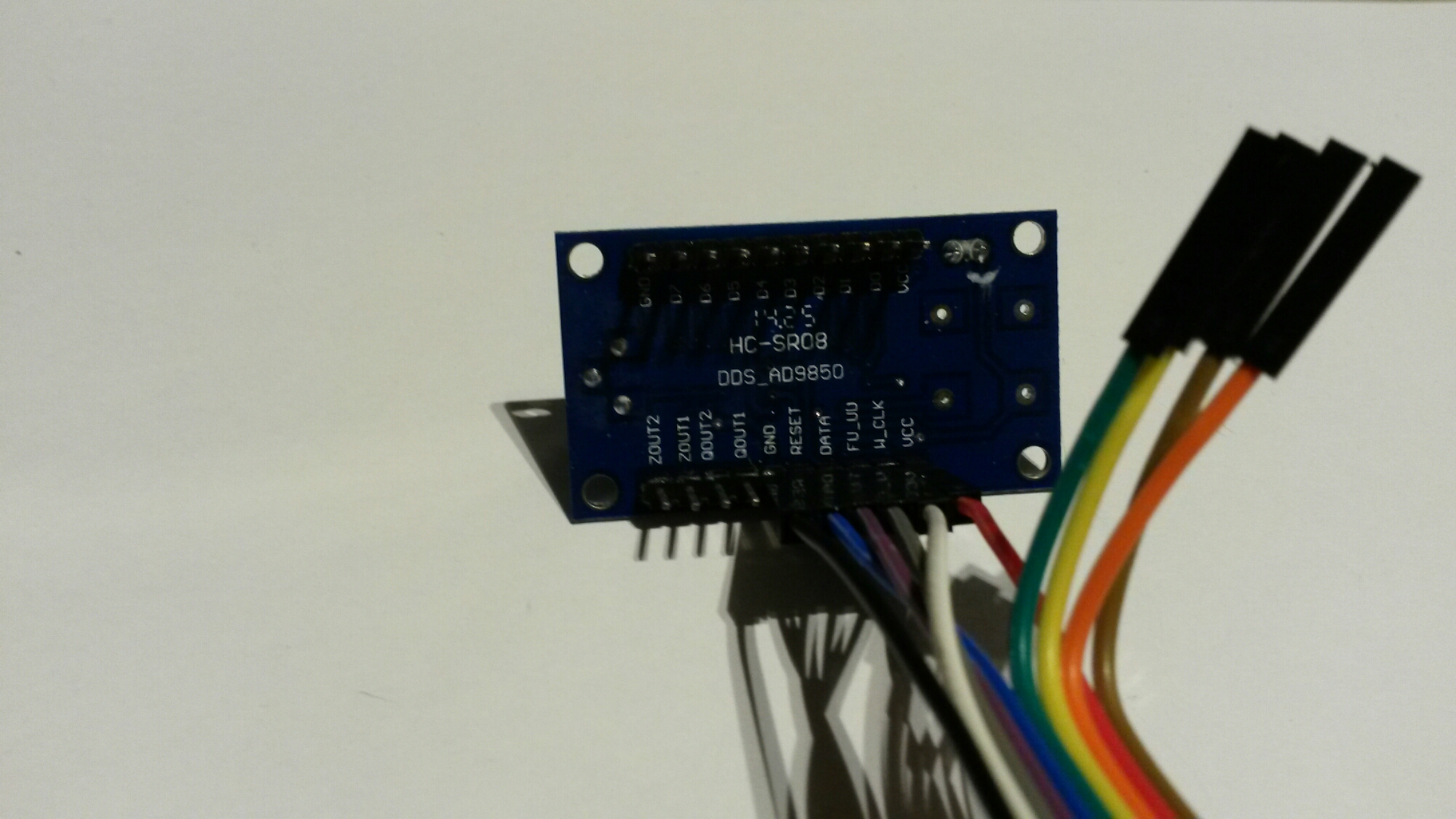 For initial testing I successfully used instructions and code for web page Testing an eBay AD9850 DDS module with Arduino Uno.
Arduino Pin 8 - connect to AD9850 module word load clock pin (CLK)
Arduino Pin 9 - connect to freq update pin (FQ)
Arduino Pin 10 - connect to serial data load pin (DATA)
Arduino Pin 11 - connect to reset pin (RST).
Testing an eBay AD9850 DDS module with Arduino Uno page notes that there are super inexpensive DDS modules being sold at cheaper price than you can buy the 9850 chip by itself. To get any output from one of these you need to send 40 bits of data to the chip. It's all explained in the official Analog Device datasheet.
I successfully used the provided example code for AD9850 on a UNO prototype shield, and testing it in single frequency mode. The code had simple function call sendFrequency(10.e6); to set frequency. I tried several frequencies and got what I expected on my oscilloscope/multimeter.
Instead of using proto shield I just wired the module directly to Arduino. Example code worked well, and I could generate different frequencies easily by changing frequency in frequency setting function call. I only tested generate one sinewave frequency output mode (The module can output sine wave, square wave, two sine wave and two square-wave output). I got sinewave from ZOUT1 and ZOUT2. The module gave also square wave output from QOUT1 and QOUT2 (the trimmer on the board controls signal pulse width).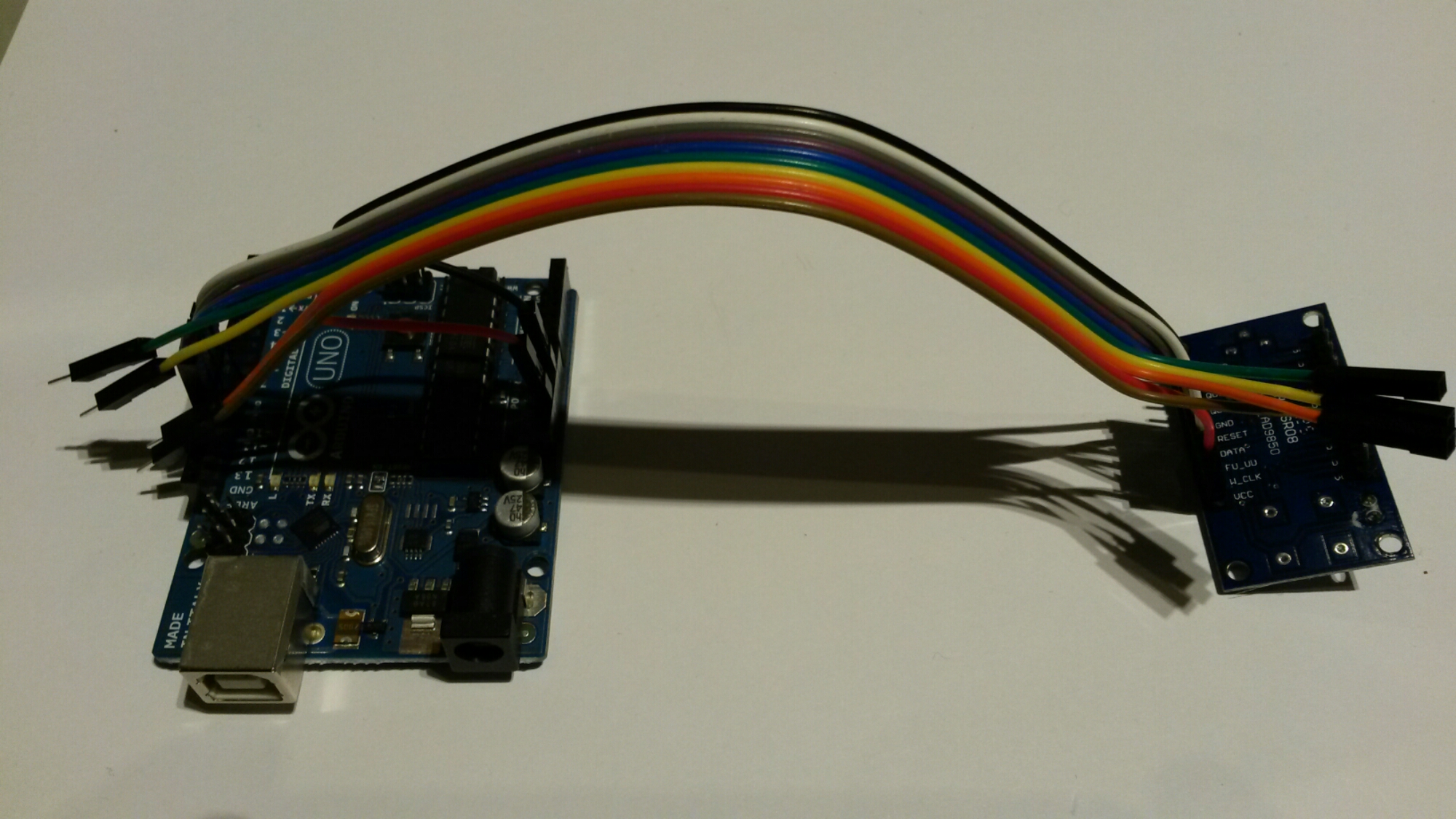 I tried and it works like i expected. It works very well.
Link to page where to buy: AD9850 DDS Signal Generator Module 0-40MHz IC Test Equipment
Some related links:
Testing an eBay AD9850 DDS module with Arduino Uno – good instructions to get started
Build Your Own Antenna Analyser for under $50 – measurement instrument based on AD9850 DDS module
Arduino Antennen Analysator – DG7EAO – another antenna meter design that uses AD9850 DDS module