I saw this normal screen gas station this morning whan trying to get gas. I put in my credit card, but nothing works. I took the card out.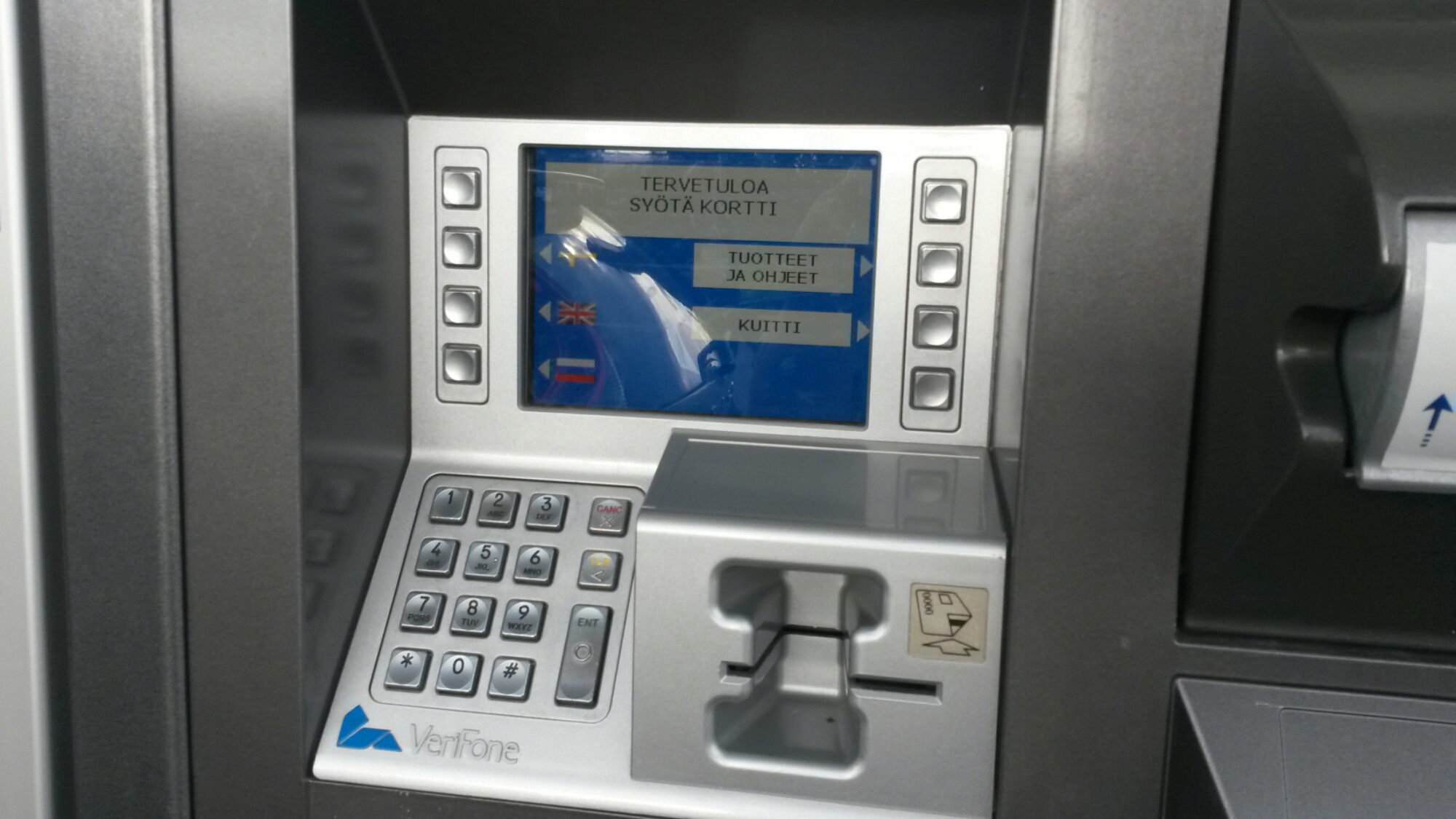 New attempt to put in the credit card made something strange to happened: The card terminal rebooted. I got several screens with all kinds of system information until the device went to some info screen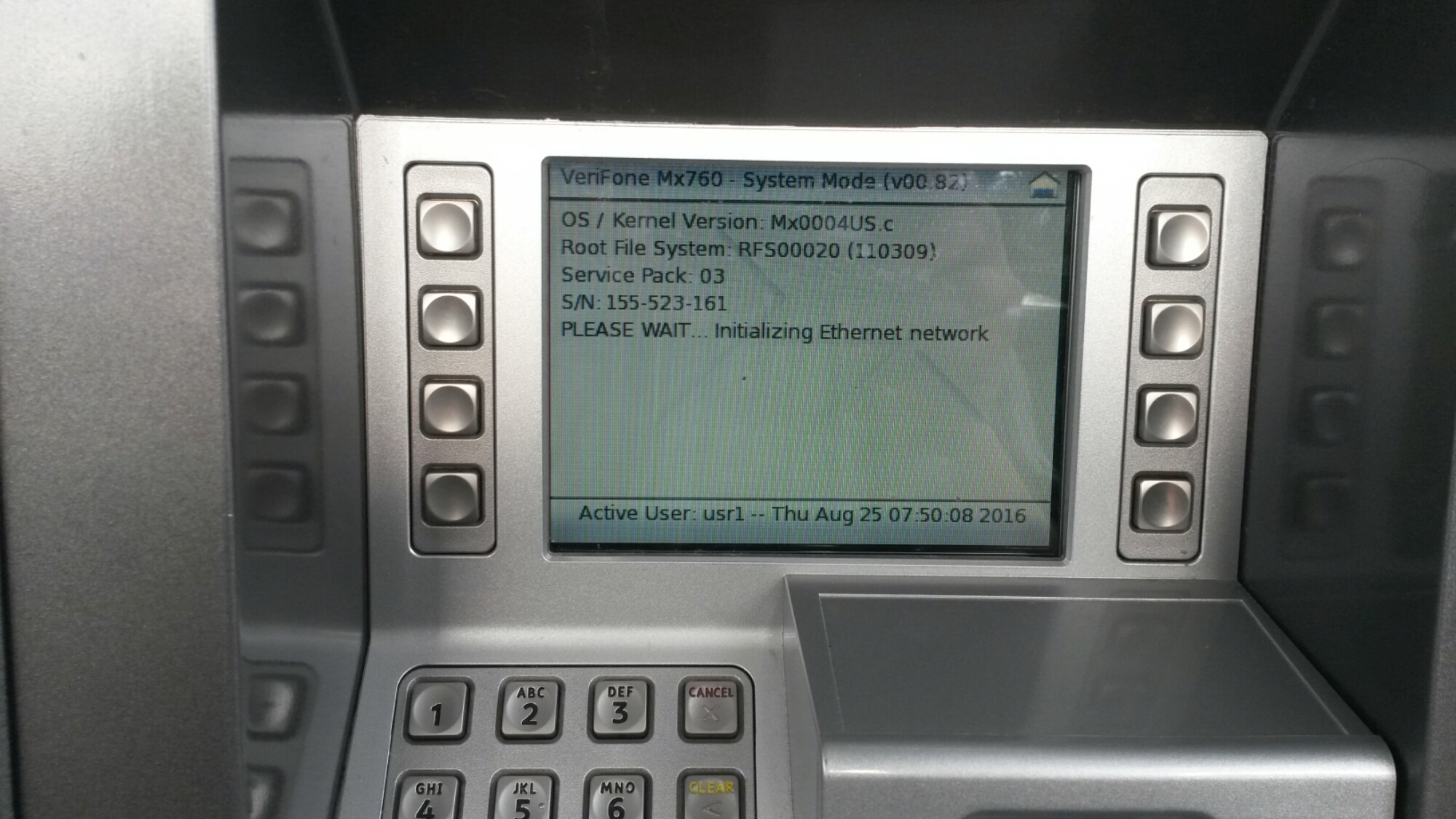 This screen tells some software version information and that it looks like this device is connected to Ethernet network (or at least tries to connect to one).
Then some application starting information…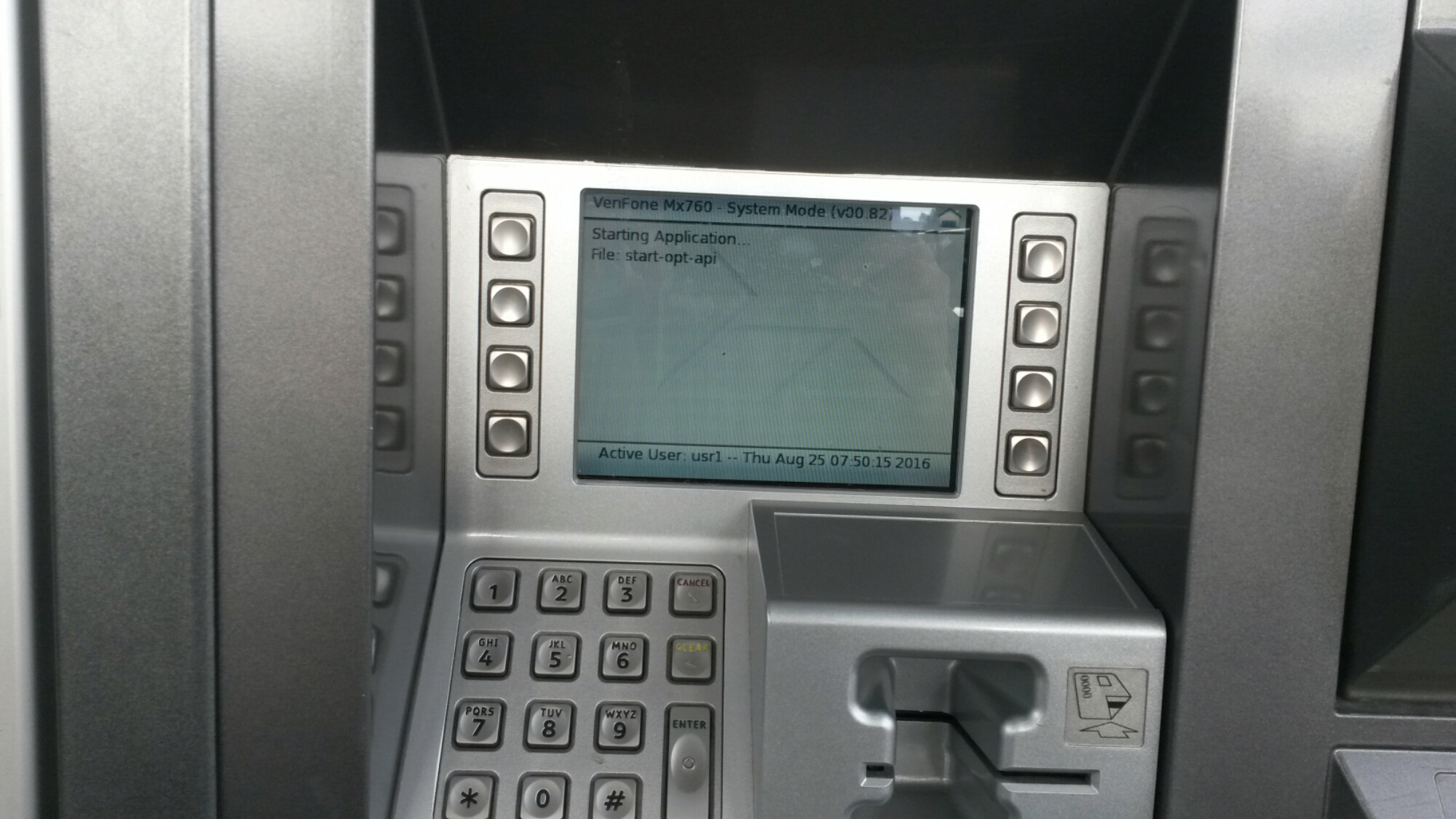 I think nothing really interesting (in technical or security wise) was revealed.
Finally a screen that tells that the payment terminal was closed at the moment.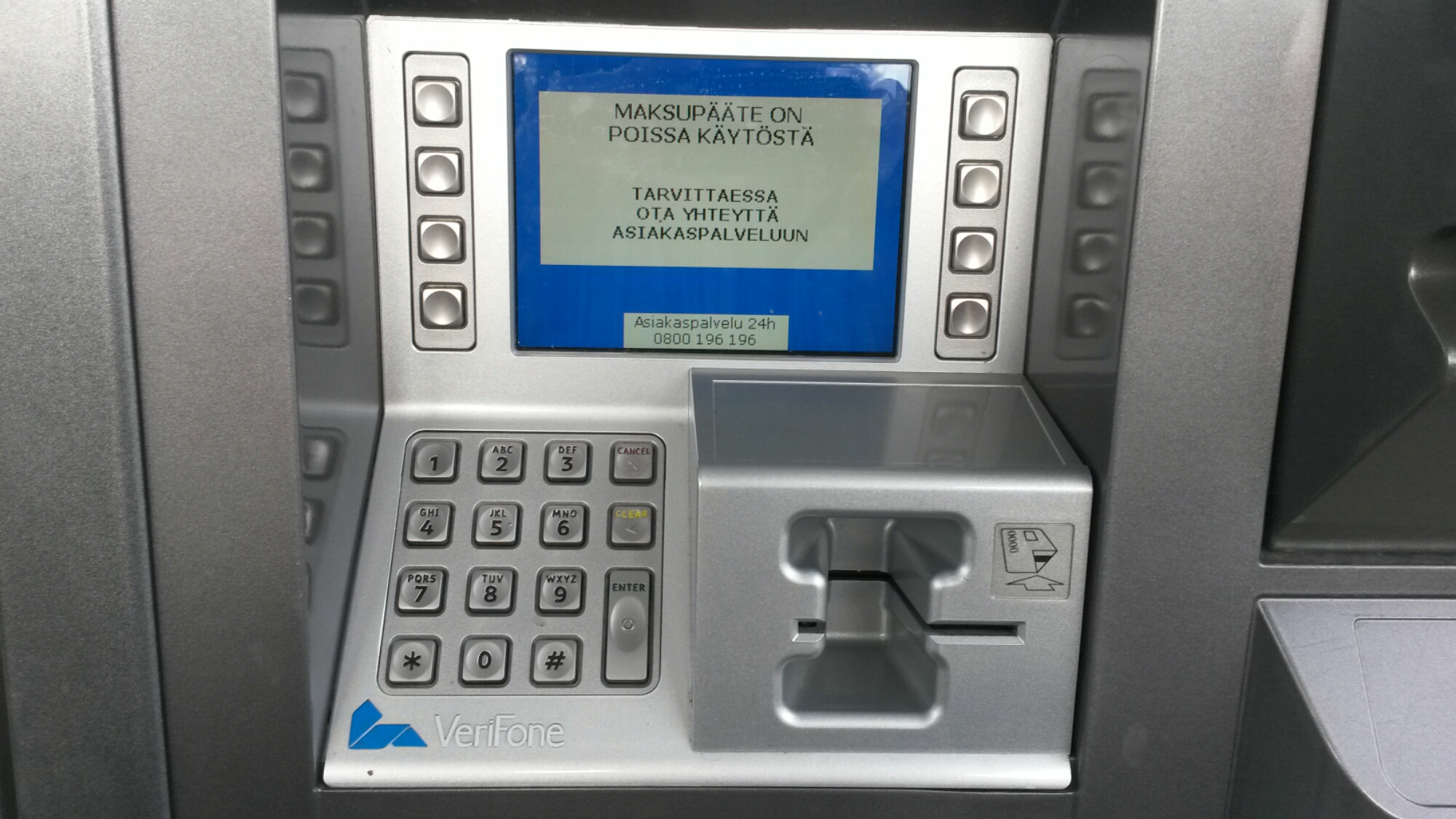 This event caused me to be curious what kind of hardware and software this payment terminal uses. So I did some Google searching for information on this Verifone mx760.
Verifone mx760 Outdoor Terminal web page tells that VeriFone's MX 760 is designed for both outdoor and indoor unattended environments, especially for petro applications buit is also suitable for ticketing, kiosks, QSR and ATMs. The MX760 specifications:
Processor 32-bit ARM processor
Operating System Secure Linux
Secure Card Reader Manual-insert hybrid card reader with 3-track magnetic stripe and EMV chip capability
Options 3 SAMs
Display 14.5cm 1⁄4 VGA color screen 8 screenaddressable keys for menu selection
Keypad Large 16-key rugged polymer keypad.
Communications 3 x RS232 ports (RJ45), 1 x Ethernet RJ45 ports, 2 x RS485 ports, 1 x USB host, 1 x USB device
Physical Cut-out dimensions: 210mm x 220mm (w x h) External dimensions: 230mm x 220mm x 215mm (h x w x d) approx.
Environmental IP65 rated keypad (when mounted to suitable enclosure) IP54 rated card reader Operating temperature: -15ºC – +60ºC
Security Certifications PCI EPP approved PIN pad for on-line, PIN entry and PCI approved Secure Card, Reader for off-line PIN entry, Smart card reader: EMV Level 1, Version 4.0 Software kernel: EMV Level 2, Version 4.1 (configurable)
So this device uses ARM processor and embedded Linux operating systems.
Data sheet for more specs can be found at at: http://support.verifone.com/verifone/mkt/uploads/MX760Acq_A4_45690A_0209.pdf
Another spec sheet with picture of back of device: http://www.verifone.com/media/538377/mx760_ds_a4.pdf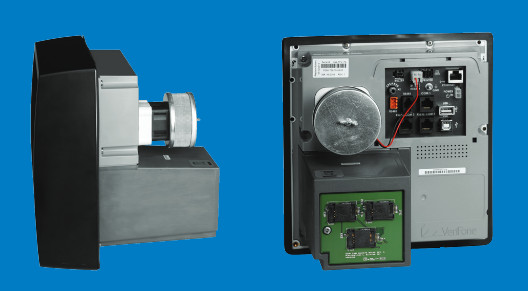 Configuration guide: http://premier.verifone.com/fstore/0a463145bbfccb42_-56cb98ee_137883f5e22_-6cb1/MX760_Config_RevC.pdfThe list of certifications for software: http://www.inspecta.com/Documents/Finland/Sertifioinnin%20muut%20asiakirjat/Sertifioidut%20sirumaksup%C3%A4%C3%A4teratkaisut_2012-11-07.pdf
I found one video from YouTube on this device: VeriFone MX760 SPP with MX870 Gilbarco Simulator

Generic VeriFone payment terminal white paper: http://www.verifonemea.com/media/4119113/verifone_self-service_wp.pdf
That's all results from this research.