I bought some years go SILVERCREST Li-lon Rechargeable Handheld Vacuum Cleaner. After those years it does not work properly anymore: it runs just few seconds even though fully charged and then did not start at all. I thought that maybe batteries were going bad. Time for tear-down: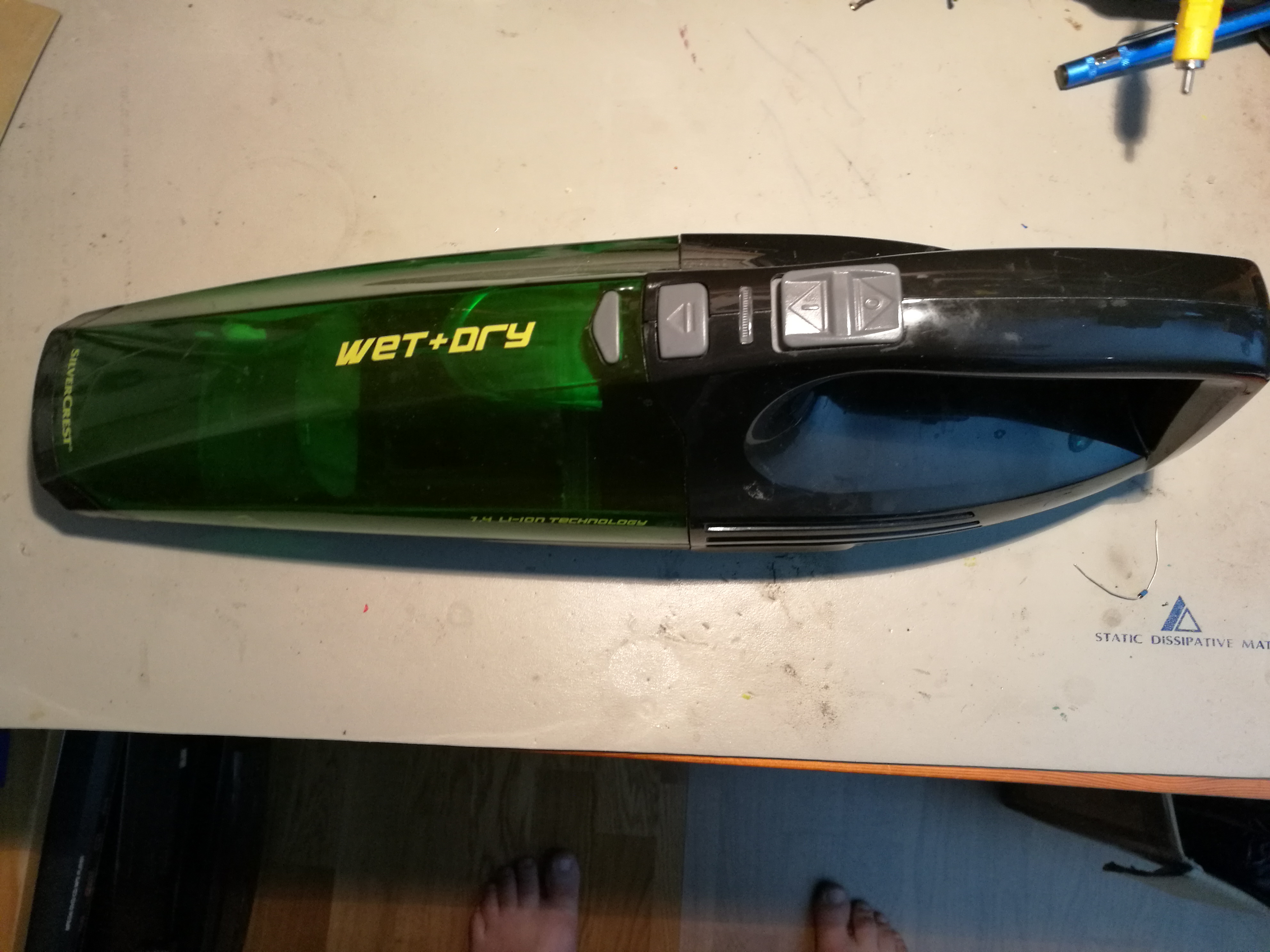 Gg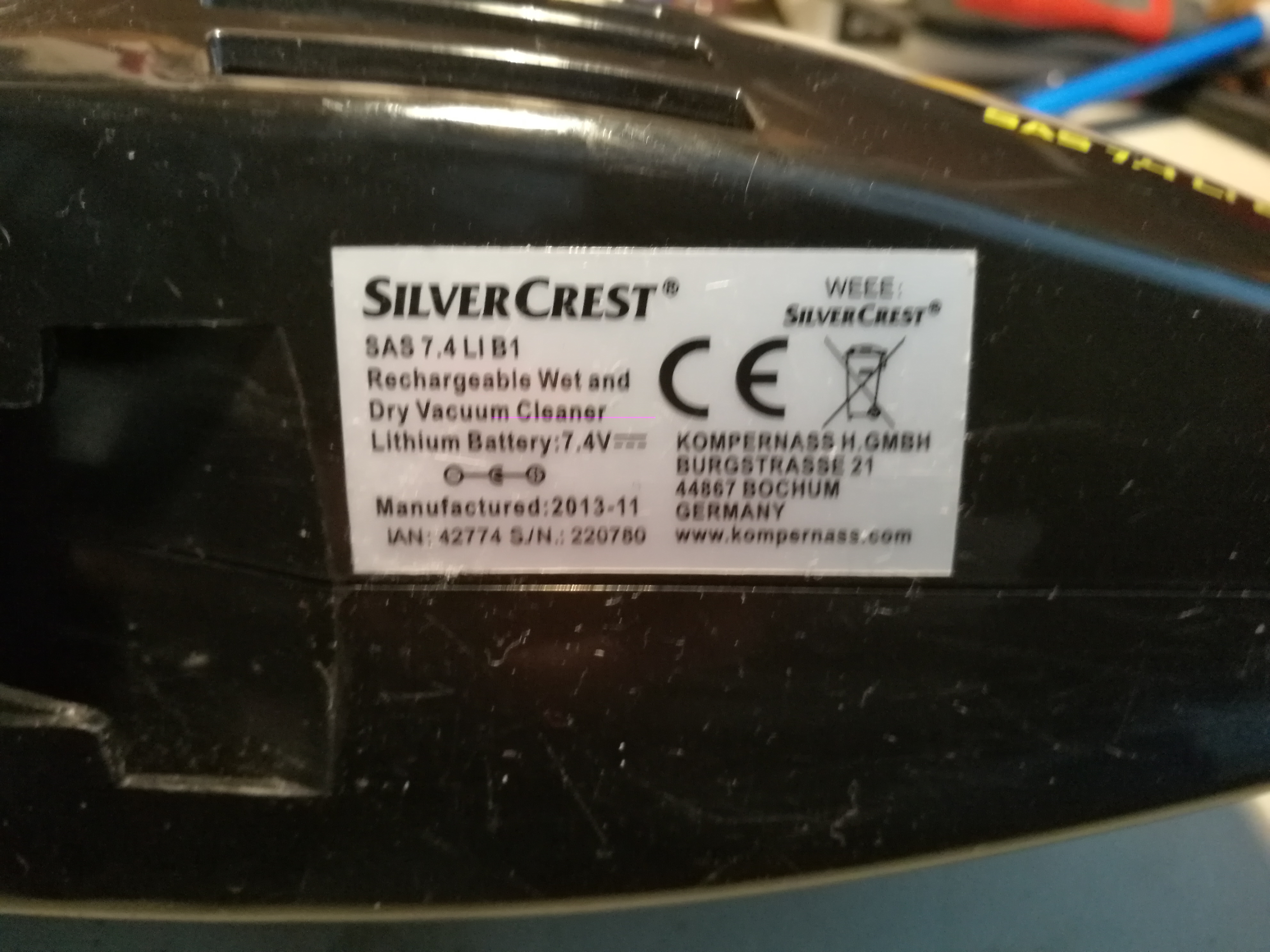 Opening the device…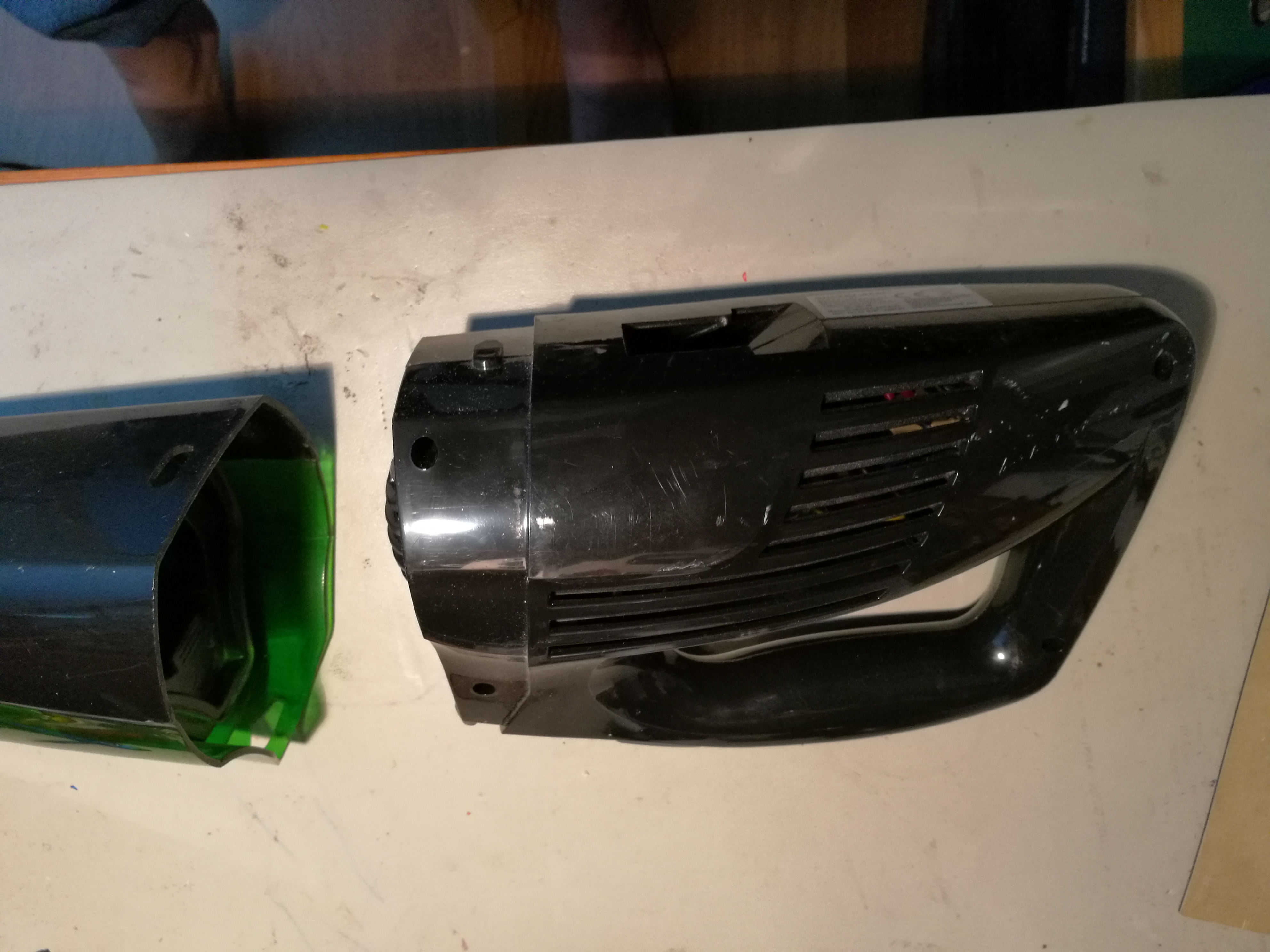 Here is the elecronics. There is not very much. There is battery pack, control electronics board, elecrical motor and switch/LED board.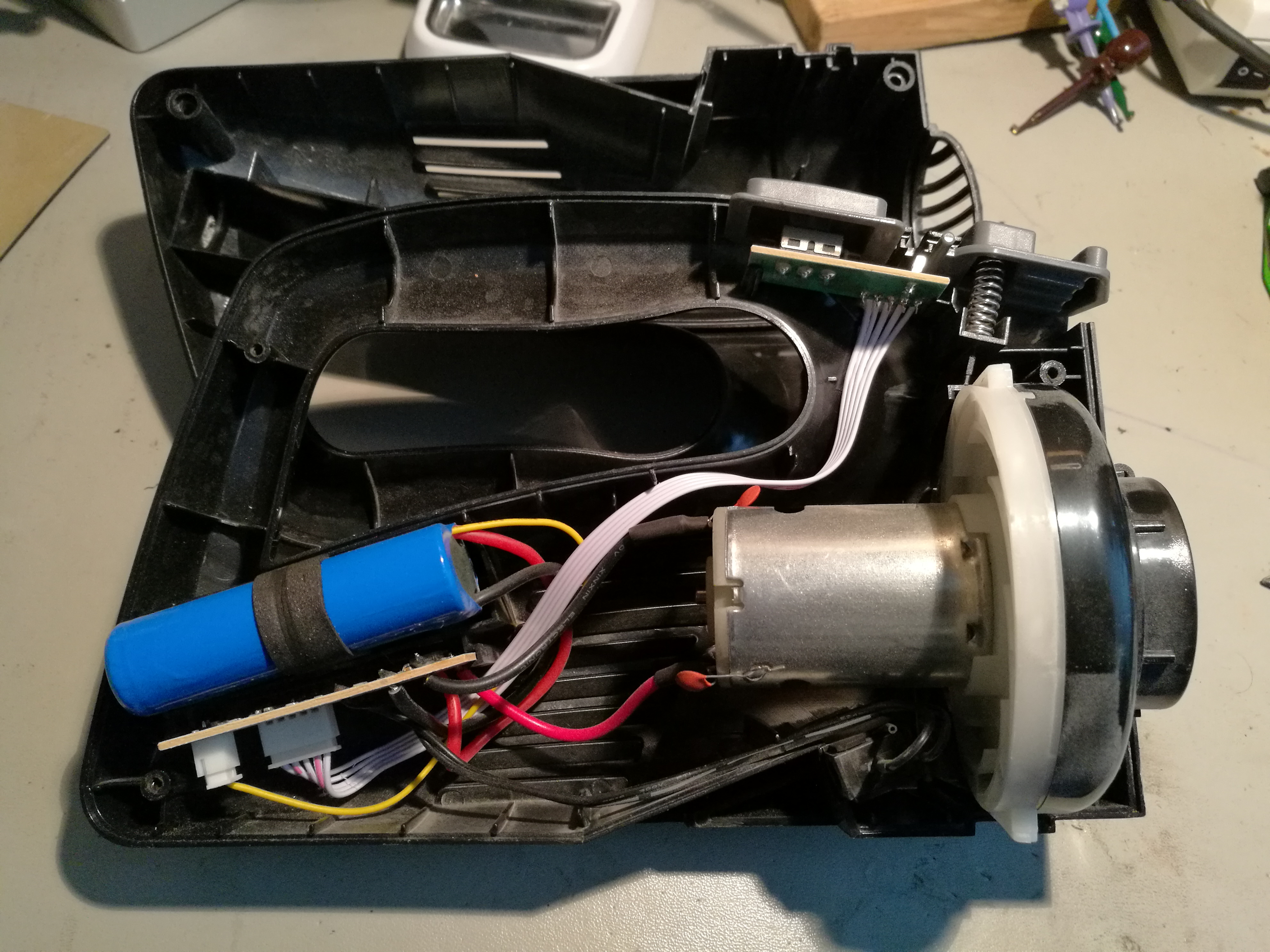 After some debugging it seems that the motor has gone bad. It needs quite a bit for force to rotate. It now takes so much current that overload protection on the circuit board kicks in before motor starts to rotate. The motor take many amperes of current from external power source when I removed it and tested with lab power supply. It seems clearly that there is something wrong on the motor.
I don't think it is worth of the trouble to try to fix it. It is time to get a new handheld vacuum cleaner…