Here is view what is inside logitech wireless optical mouse.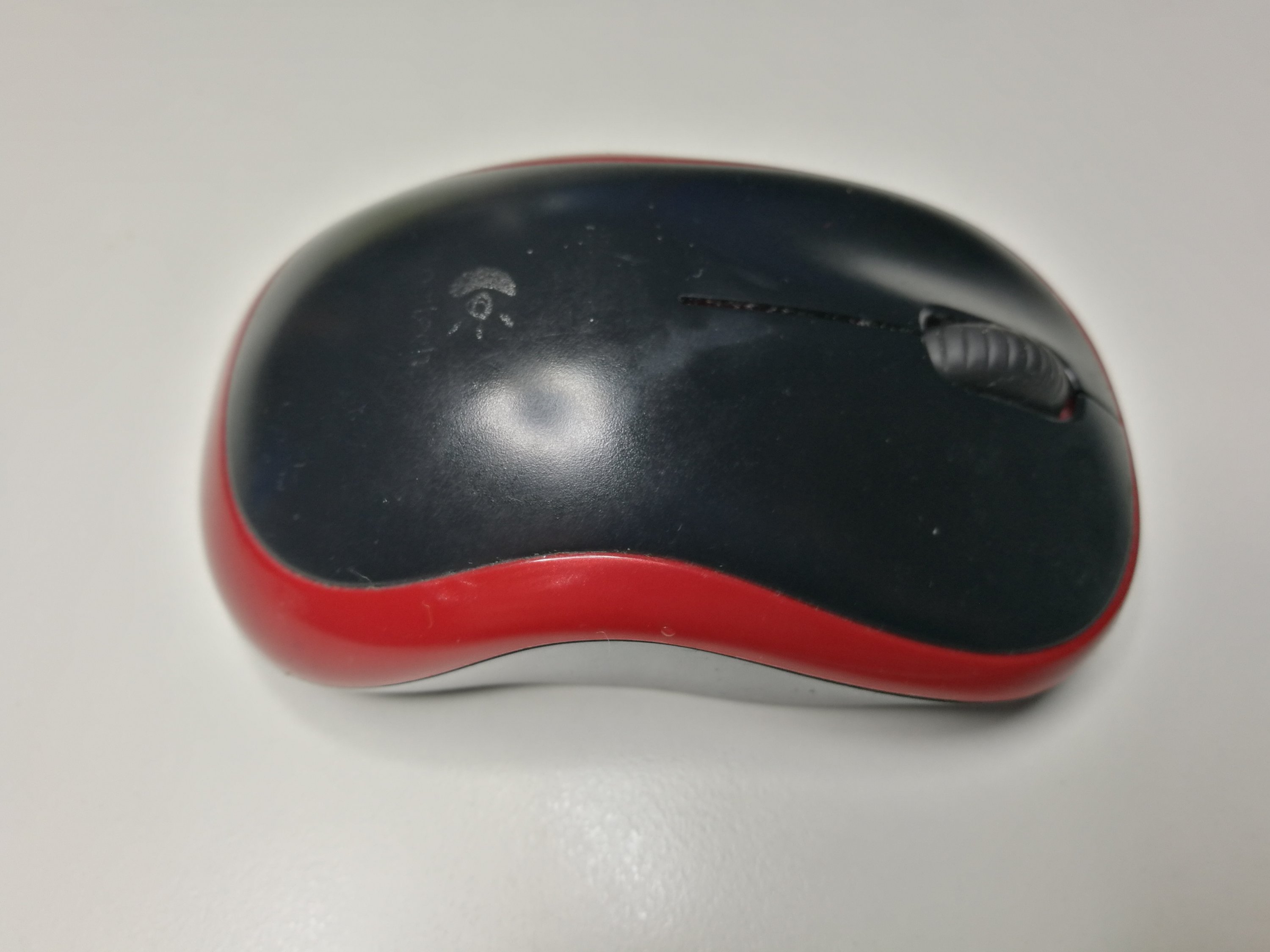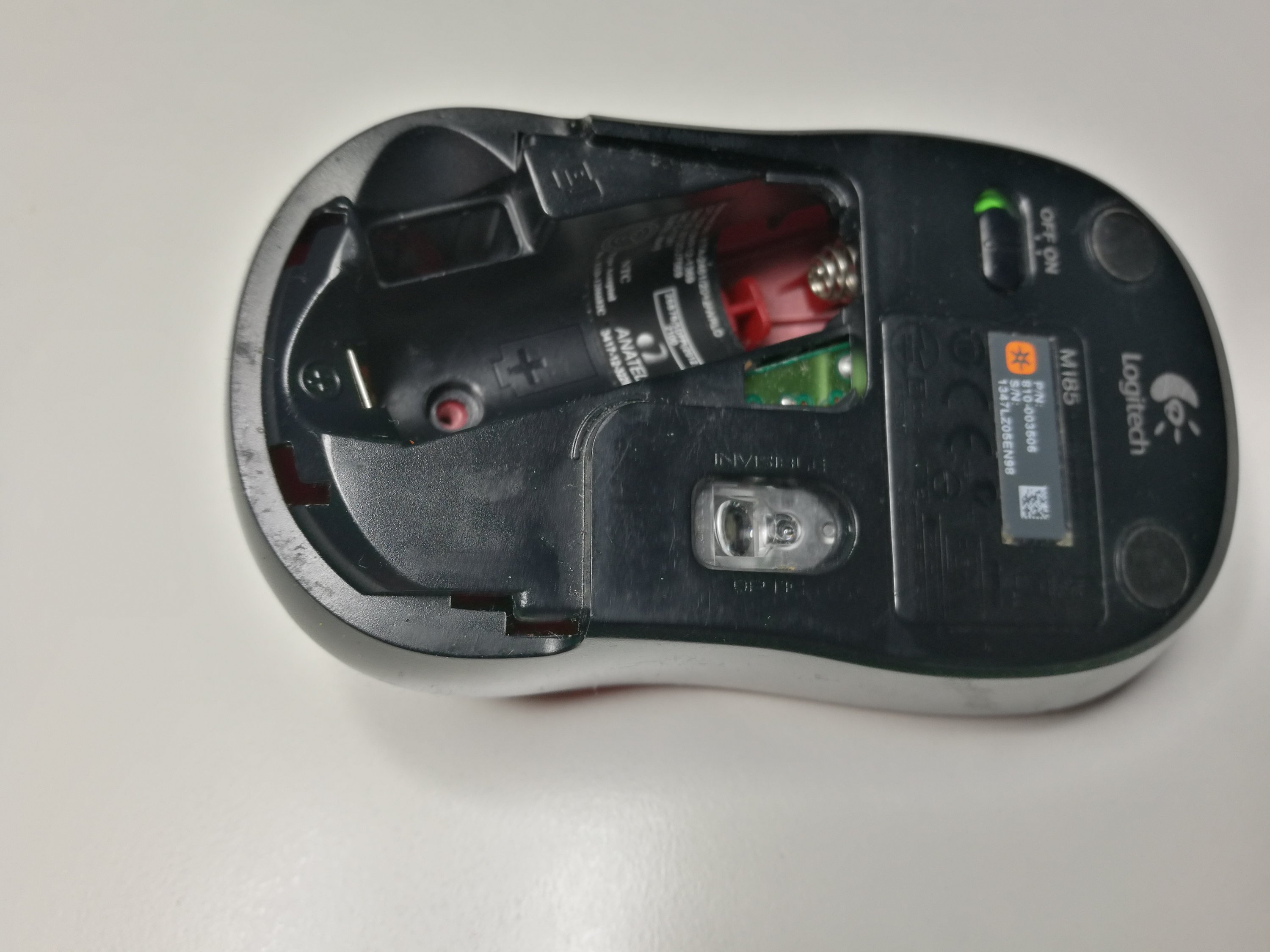 Let's open it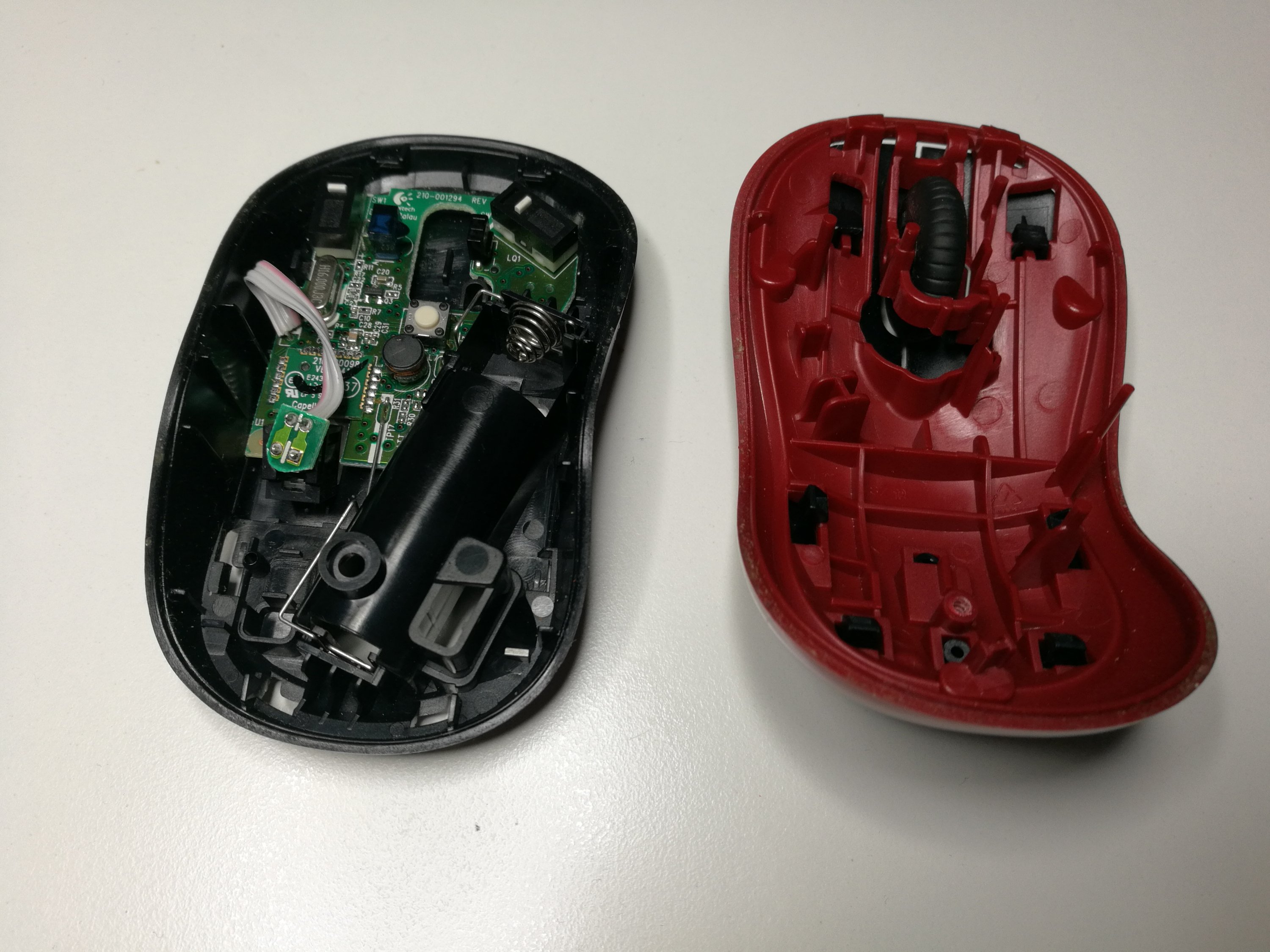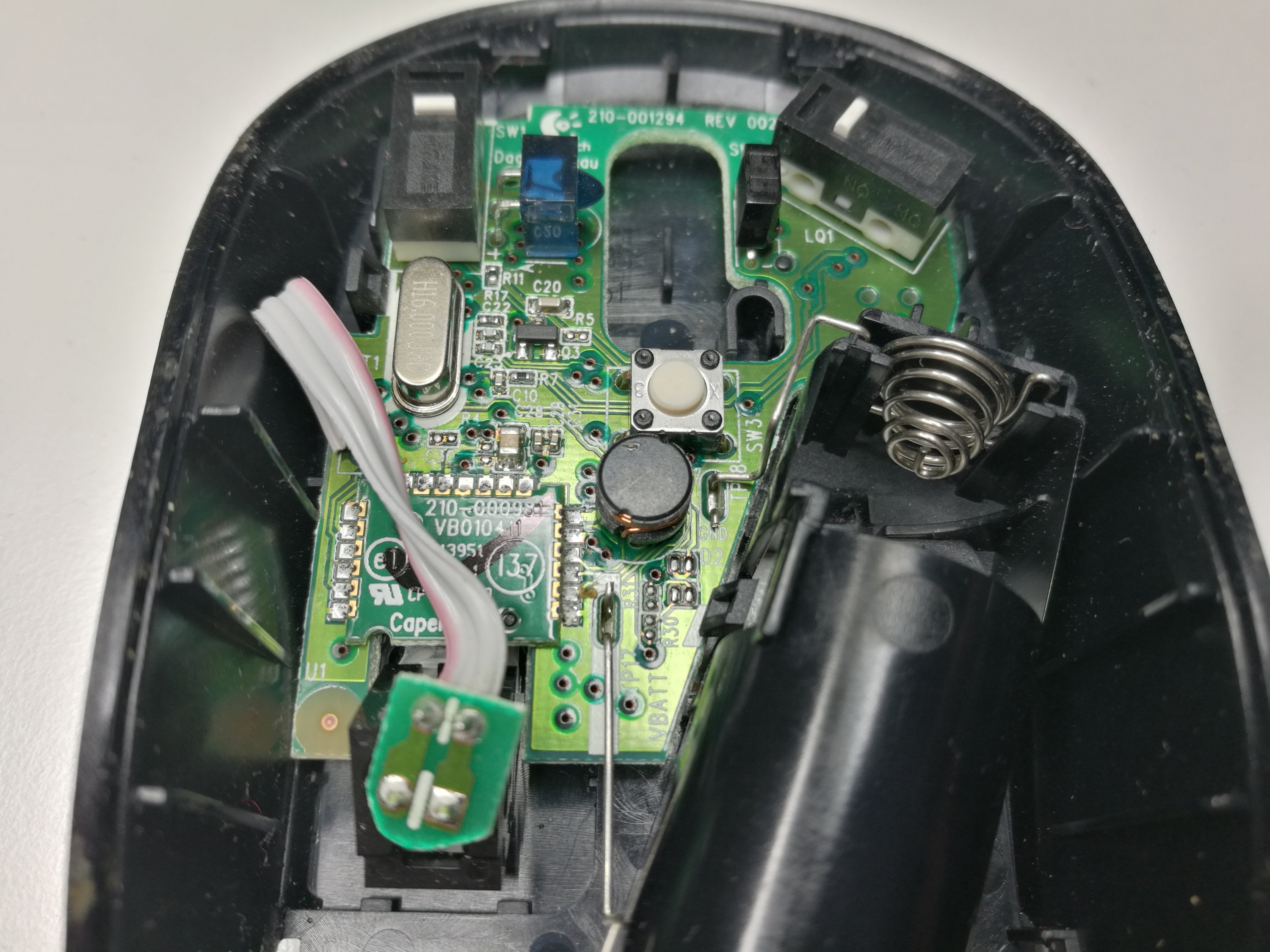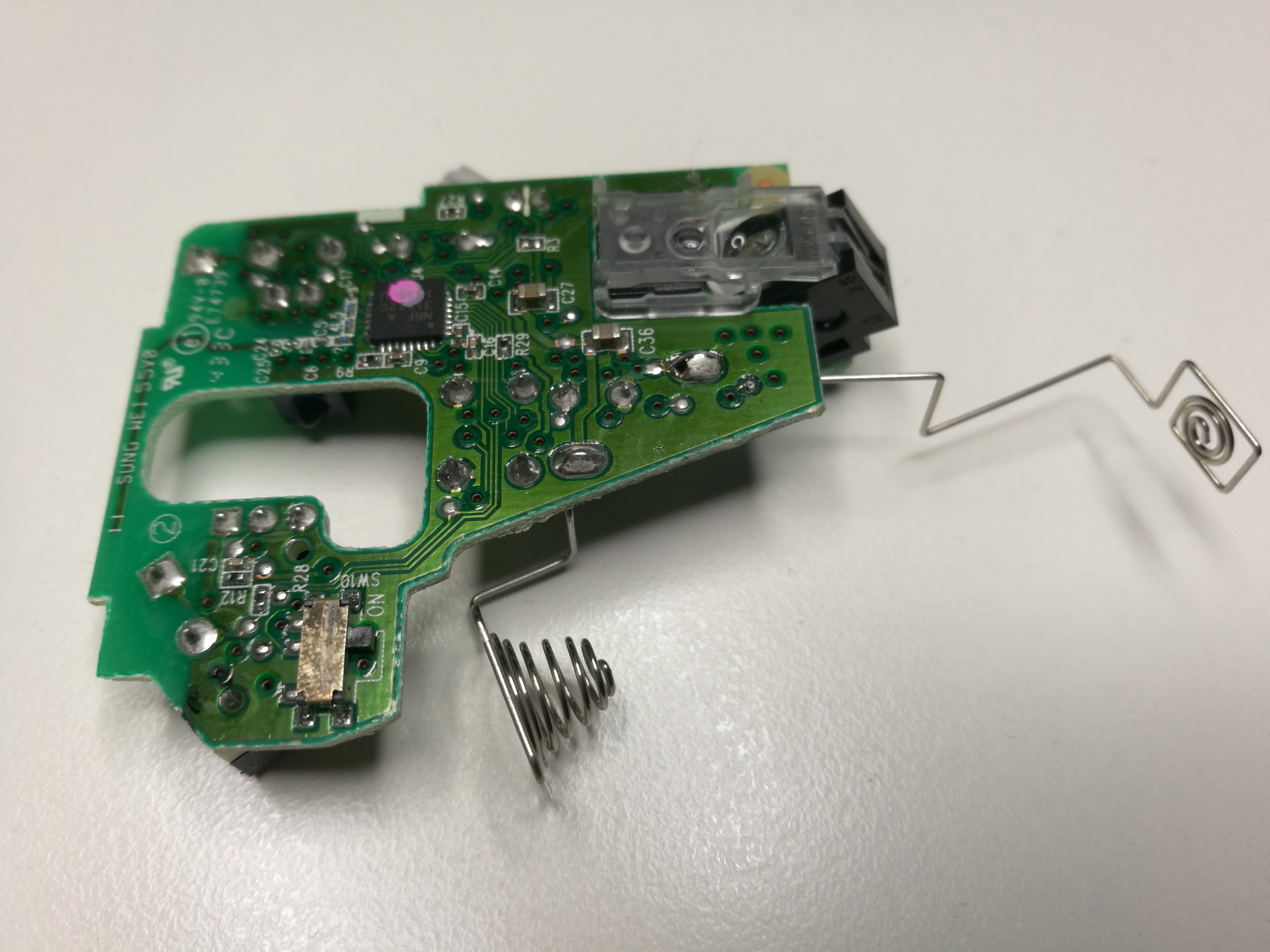 When doing tear-down on this mouse I was hoping to find what was wrong on this broken mouse. I could not see any reason why it did not work anymore.
If you are wondering what is that component connected with wires to circuit board. It is the red LED of the optical mouse movement sensor.