Eureka! Ditching DRM Decreases Piracy article tells that new paper to be published in the upcoming issue of Marketing Science shows that removing DRM from music leads to a decrease in piracy. Or phrased differently, DRM appears to be an incentive for people to pirate music instead of buying it. The researchers from Rice and Duke University used analytical modelling to come to this seemingly common sense conclusion. They conclude that DRM doesn't prevent piracy at all. Quite the opposite what music companies expected. "DRMs haven't worked, and may never work, to halt music piracy," Steve Jobs said back in 2007.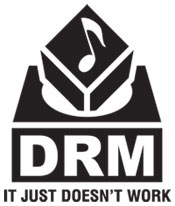 "In many cases, DRM restrictions prevent legal users from doing something as normal as making backup copies of their music. Because of these inconveniences, some consumers choose to pirate," DinahVernik, assistant professor of marketing at Rice's Jones Graduate School of Business says.
DRM does not seem to work on games either. DRM Drives Gamers To Piracy, Says Good Old Games article says that it can actually drive gamers to piracy, rather than acting as a deterrent. In an interview, a spokesperson for Good Old Games said that the effectiveness of DRM as a piracy-deterrent was 'None, or close to none.' 'What I will say isn't popular in the gaming industry,' says Kukawski, 'but in my opinion DRM drives people to pirate games rather than prevent them from doing that. Would you rather spend $50 on a game that requires installing malware on your system, or to stay online all the time and crashes every time the connection goes down, or would you rather download a cracked version without all that hassle?". According to Kukawski, the situation with restrictive DRM has reached the point where gamers often feel pushed into buying a game at full price, but then still download a cracked version to avoid the DRM.
DRM interrupts the user experience. Since when did any DRM solve piracy? I'd love to hear some high-level exec answer the question of "Why use DRM if it doesn't stop piracy?". The problem is that pirates don't care about copy protection, it does not stop them. DRM doesn't do a damned bit of difference to piracy – the pirated versons have been cracked to remove the DRM sometimes weeks before the main release – the ONLY people affected by DRM are the legitimate buyers. DRM is really just painting everyone with the same brush and treating everyone as a criminal/pirater.
The "we need DRM, otherwise we can't provide all the content we want to!" argument is horrible, stupid, and insulting. DRM does not allow businesses to provide content in new markets. DRM allows businesses to provide old markets in places where they make no sense. Every company which complains they can't do X without DRM really means they don't want to do X without magic fairy dust. Meanwhile, everyone else is busy providing X without DRM, and the only difference is the companies which want magic fairy dust aren't getting paid what they expect.
Monopolies do not exist in modern digital world. People will always acquire the product they want, and if you aren't willing to sell it, all that means is that people will always acquire the product they want without paying you. A lack of DRM doesn't make piracy legal, but it sure makes paying for stuff a lot more enjoyable.
To understand why DRM can't work well in practice needs mature thinking and/or very good abstract thinking applied to real life operating environment. It seems that many people making decisions on using DRM do not seem to get this. The electronic publishing business seems to be going the same route as music and movie industries have been going through. DRM offers made by companies are promise a lot to the publishers. And publishers think that it would be nice if that would work as promised.
The whole idea of DRM relies entirely on security through obscurity, and if you publish a standard then that obscurity is gone. Even with an obscured scheme, if it's worth it to anyone (ie there aren't easier ways to get the same content) then someone will reverse engineer the format and work out how to extract the data from it in a usable way. This will always be possible, because the player itself has to get the data into a usable format itself in order to display it. All DRM does is inconvenience legitimate users, pirates will just download media that is not drm encumbered and have a better user experience. Many DRM schemes backfire and give users a lot of trouble.
Reality has already pretty much already rendered DRM as obsolete. DRM does not and has not protected music industry. DRM does not and has not protected video game publishers. DRM does not and has not prevented every significant song, movie, or other work from being easily, readily, and widely available on torrents. So, other than annoy the end users, what purpose does DRM serve?
Besides DRM there are also other methods the content producers have tried with not much help either. Report: Piracy a "global pricing problem" with only one solution tells about that a major new report Media Piracy in Emerging Economies from a consortium of academic researchers concludes that media piracy can't be stopped through "three strikes" Internet disconnections, Web censorship, more police powers, higher statutory damages, or tougher criminal penalties. That's because the piracy of movies, music, video games, and software is "better described as a global pricing problem."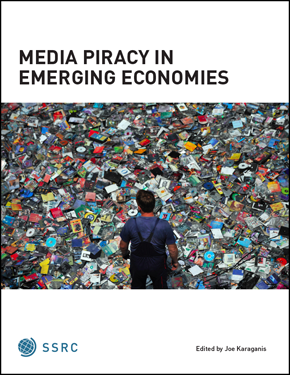 The End of Content Ownership article tells that the cloud, along with subscription and on-demand services, will transform our perception of content access and ownership.
For example Spotify is a digital music service that gives you access to millions of songs for free or with a small fee. Spotify is funded by paid subscriptions, advertisements in the Spotify player for non-subscribers and music purchases from partner retailers. And you can listen a lot of music at Youtube for free as well.