Generally, at the end of the year, predictions stream forth as to how this or that new technology will transform the world in the next 12 months. This article is a link collection to articles that try to do that.
2012 and the Technology Blahs article mentions few predictions: We will continue to see innovation around cost savings and information flow. There's no stopping the momentum of consumerization of technology in 2012. Smartphone owners are increasingly paying a high price for free mobile applications, with 2012 set to be a disruptive year of widespread mobile hacking.
TechCrunch has an interesting predictions on how HTML5 and 2012 will change the web in The Definitive Guide To HTML5: 14 Predictions For 2012 article. Apart from making the whole web more interconnected between different websites, web browsers starting to look and behave more like iPad, complete with push notifications and geolocation, and HTML5 ads replacing majority of flash based ads, the article also predicts that browser makers will start to introduce App Stores within their browsers. In fact, Chrome already has one and Facebook will also get a lot more seamlessly integrated with your desktop. Marketing speak decoded:
"Push notifications" -> ads rammed up your ass
"Apps" for browsers -> pay per view content
"HTML5 ads" -> ads take over the whole screen.
"Facebook will be seamlessly integrated into the desktop" -> all your info belongs to us
If there is a way to exploit the consumer with technology, companies have ALWAYS done so. Everything you do, everything you see, everything you eat, every breath you take, every move you make… it's worth something to someone and they will always do everything they can get away with to capitalize on it. The only areas which aren't being exploited are either prohibited by law or new enough that they haven't yet figured out how to best exploit.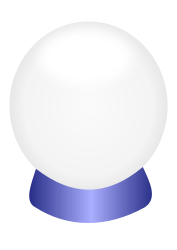 Late-Stage Web Companies Took In The Largest Tech Investments Of 2011. Facebook Poised to Lead Biggest U.S. Internet IPO Year Since 1999 Bubble article says that Facebook Inc. and Yelp Inc. are set to lead the biggest year for U.S. initial public offerings by Internet companies since 1999. That would be the most since $18.5 billion of IPOs in 1999, just before the dot-com bubble burst. There are companies that would like to go public, but are waiting for the right market environment to do so. The IPO market in Europe is six months behind USA.
6 Game-Changing Digital Journalism Events of 2011 article tells that after an incredible year of news events and milestones, online journalism in 2012 has a tough act to follow. We can certainly expect more successes and more failures when it comes to business models and mobile strategies. News organizations will clamor to be the first on new social networks. 2012 is a year of very new games.
SOPA opponents may go nuclear and other 2012 predictions article tells to expect an article page blackout as a way to put "maximum pressure on the U.S. government" in response to SOPA. Technically speaking, it wouldn't be difficult to pull off. Antitrust on the rise because it tends to be far cheaper to pay lobbyists to cripple your rival than compete in the marketplace. If 2011 was the Year of the Hackers, 2012 may be the Year the Hackers Upset the Political Establishment, especially ones supporting SOPA and similar legistlation. Computer hackers plan to take the internet beyond the reach of censors by putting their own communication satellites into orbit.
Click here to find out more! Study Predicts Growing Use Of Social Media In Healthcare article tells that men are more likely than women to turn to Facebook and other social networks for healthcare purposes. Facebook was the most popular site for people searching for healthcare information, followed by YouTube. Another study says that Facebook a Factor in a Third of UK Divorces. When they say cited, they mean just that: That something from Facebook was brought up in the courtroom.
The 5 Hardest Jobs to Fill in 2012 article tells that finding a talent is in short supply, especially in these five areas: Software Engineers and Web Developers, Creative Design and User Experience, Product Management, Marketing, Analytics.
Five Things You Should Stop Doing in 2012: Responding Like a Trained Monkey, Mindless Traditions, Reading Annoying Things, Work That's Not Worth It and Making Things More Complicated Than They Should Be. Eliminating these five activities is likely to save hundreds of hours next year. What are you going to stop doing and how are you going to leverage all that extra time?