Quantum computers could revolutionize the way we tackle problems that stump even the best classical computers.
Single atom transistor recently introduced has been seen as a tool that could lead the way to building a quantum computer. For general introduction how quantum computer work, read A tale of two qubits: how quantum computers work article.
D-Wave Announces Commercially Available Quantum Computer article tells that computing company D-Wave has announced that they're selling a quantum computing system commercially, which they're calling the D-Wave One. D-Wave system comes equipped with a 128-qubit processor that's designed to perform discrete optimization operations. The processor uses quantum annealing to perform these operations.
D-Wave is advertisting a number of different applications for its quantum computing system, primarily in the field of artificial intelligence. According to the company, its system can handle virtually any AI application that can be translated to a Markov random field.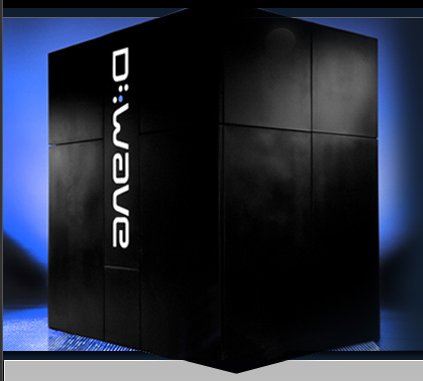 Learning to program the D-Wave One blog article tells that the processor in the D-Wave One – codenamed Rainier – is designed to perform a single mathematical operation called discrete optimization. It is a special purpose processor. When writing applications the D-Wave One is used only for the steps in your task that involve solving optimization problems. All the other parts of your code still run on your conventional systems of choice. Rainier solves optimization problems using quantum annealing (QA), which is a class of problem solving approaches that use quantum effects to help get better solutions, faster. Learning to program the D-Wave One is the first in a series of blog posts describing the algorithms we have run on D-Wave quantum computers, and how to use these to build interesting applications.
But is this the start of the quantum computers era? Maybe not. D-Wave Announces Commercially Available Quantum Computer article comments tell a story that this computer might not be the quantum computer you might be waiting for. It seem that the name "quantum computer" is a bit misleading for this product. There are serious controversies around the working and "quantumness" of the machine. D-Wave has been heavily criticized by some scientists in the quantum computing field. First sale for quantum computing article tells that uncertainty persists around how the impressive black monolith known as D-Wave One actually works. Computer scientists have long questioned whether D-Wave's systems truly exploit quantum physics on their products.
Slashdot article D-Wave Announces Commercially Available Quantum Computer comments tell that this has the same central problem as before. D-Wave's computers haven't demonstrated that their commercial bits are entangled. There's no way to really distinguish what they are doing from essentially classical simulated annealing. Recommended reading that is skeptical of D-Wave's claims is much of what Scott Aaronson has wrote about them. See for example http://www.scottaaronson.com/blog/?p=639, http://www.scottaaronson.com/blog/?p=198 although interestingly after he visited D-Wave's labs in person his views changed slightly and became slightly more sympathetic to them http://www.scottaaronson.com/blog/?p=954.
So it is hard to say if the "128 qubits" part is snake oil or for real. If the 128 "qubits" aren't entangled at all, which means it is useless for any of the quantum algorithms that one generally thinks of. It seem that this device simply has 128 separate "qubits" that are queried individually, and is, essentially an augmented classical computer that gains a few minor advantages in some very specific algorithms (i.e. the quantum annealing algorithm) due to this qubit querying, but is otherwise indistinguishable from a really expensive classical computer for any other purpose. This has the same central problem as before: D-Wave's computers haven't demonstrated that their commercial bits are entangled.
Rather than constantly adding more qubits and issuing more hard-to-evaluate announcements, while leaving the scientific characterization of its devices in a state of limbo, why doesn't D-Wave just focus all its efforts on demonstrating entanglement, or otherwise getting stronger evidence for a quantum role in the apparent speedup? There's a reason why academic quantum computing groups focus on pushing down decoherence and demonstrating entanglement in 2, 3, or 4 qubits: because that way, at least you know that the qubits are qubits! Suppose D-Wave were marketing a classical, special-purpose, $10-million computer designed to perform simulated annealing, for 90-bit Ising spin glass problems with a certain fixed topology, somewhat better than an off-the-shelf computing cluster. Would there be even 5% of the public interest that there is now?