TV business is not booming anymore as it used to be. Last year TV makers lost more money than ever before. And things do not seem to be getting better in sales. U.S. Flat Panel TV Shipments to Decline for First Time Ever in 2012 article tells that demand for flat-screen televisions in the U.S. is expected to decline for the first time ever this year, and continue falling for at least the next three years, according to a new report from IHS iSuppi. The market research firm projected that shipments of flat-panel TVs to the American market will decrease 5 percent, or two million units, to 37.1 million units in 2012. Shipments are expected to continue decreasing until at least 2015. Sales in the U.S. of flat-panel TVs are now driven by consumers who are replacing their older flat-panel sets with new models.
HDTV predictions for CES — and 2012 article predicts that small and medium screen HDTV prices will stabilize. The days of price erosion in the under-40-inch category will end as market demand picks up and the world economy stabilizes. TV makers can no longer afford to lose a billion or more dollars a year. The larger screens will continue to get cheaper. HDTV predictions for CES — and 2012 article points to a recent survey (by NPD DisplaySearch): U.S. consumers prefer bigger screens to smaller Internet streaming or 3-D capable TVs. The article predicts that the industry will respond with many 70-inch and larger sets for 2012.
HDTV predictions for CES — and 2012 article expects that at least one major TV brand will pull the plug on the U.S. market in 2012, either with a complete exit, or by selling its name to a Chinese TV manufacturer. Hi-Tech Retailers with their large stores are struggling because of notoriously narrow profit margin and the fact that retail shops are becoming showrooms where people check the product they then buy on-line.

Electronics expected to drive China's 2012 exports article tells that uppliers are looking to home and personal electronics, and other high-value products to spur orders in 2012. Companies will introduce more add-ons, intelligent models to attract orders. Makers of electrical home appliances will emphasize aesthetics, performance and value add-ons to attract business and prop up margins, which narrowed in 2011 due to climbing material and labor costs. As for TVs, LCD-based models will be at the center of exports in 2012. Outbound shipments of LED, large-screen and smart TVs will increase in the second half of the year. The under-performance is due partly to economic uncertainties in the US and the EU. The two continue to be the primary destinations of most China-made products, although alternative markets such as Latin America and the Asia-Pacific region are growing in terms of export share.
Also new companies are pushing to TV and consumer electronics business. IKEA moves into consumer electronics with China venture. Sweden's IKEA, the world's largest furniture maker, is set to enter the consumer electronics market with a line of furniture with integrated connected television and sound systems. The furniture aims to solve the challenge of living room clutter of cords and remote controls. Uppleva range of home entertainment systems integrate a flat-screen full HD TV, 2.1 sound, and a Blu-ray player. The products are developed in co-operation with China-based TCL Multimedia. Uppleva will only be available in a few European markets to start with, but the UK and North America should see it in 2013. Generally speaking things like this are miserable failures, but let's see what this turns out. So now my furniture won't just go out of style. It will literally become obsolete and have interoperability issues.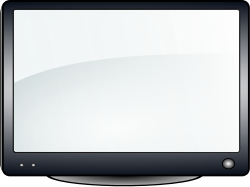 OLED displays are becoming more common. HDTV predictions for CES — and 2012 article points out that in 2012, LG and Samsung will introduce the revolutionary OLED HDTV technology in the 55-inch screen size. OLED can produce high-definition images that outperform the best LED LCDs and plasmas. The most significant improvement is in contrast and large viewing angle (especially when compared to every LCD and LED LCD). All three remaining plasma makers (LG, Panasonic and Samsung) will continue to support the format with more emphasis on the larger screen models and product improvements as OLED sets will be very expensive for the next couple of years.
HDBaseT connectivity technology will try to push to market It represents a digital home networking alternative to standards such as HDMI, radio frequency(RF), coaxial cable, composite video, S-Video, SCART, component video, D-Terminal, or VGA, presenting a feature set previously unavailable in the CE industry. HDBaseT's ability to deliver up to 100W of power (over 100m, via a single LAN cable, without any additional power source) is actually very nicely aligned with trends in energy usage and demand. The power level is more than adequate for supporting today's typical 40-inch LED TV, which requires 70W of power.
There is now a maximum permissible power limit calculated in relation to screen size, with an absolute maximum of 80W for any TV with screen size 50 inches or larger. It is expected that both LCD and LED TV monitors will soon be averaging approximately one watt of power consumption per inch of screen size. Regardless of screen size EnergyStar™ 6.0 is targeting a cap of 85 W for all screen sizes.
Innovations being employed to help meet current and future power consumption standards include LED backlighting. It which improves efficiency compared to CCFL backlights while also allowing thinner dimensions. There is currently a dramatic market shift toward LED backlighting that will see 10 times as many LED TVs built, compared to units with traditional CCFL backlights, by 2015. In addition, more efficient and simplified power supply designs are emerging.
3D TV is still hot. HDTV predictions for CES — and 2012 article expects that number of 3-D disc titles will grow, first-generation glassless 3-D will arrive and TVs with Full HD resolution with the passive 3-D.
Consumers are just gaining access to the 3D TVs when the next disaster is already on the way. Maybe the next revolution is Super Resolution HD-TV. Television technology is developing rapidly. We are entering post-full-HDTV resolution (1920×1080) era. Just few years ago full HD was considered the ultimate resolution that everybody were aiming to and was considered "enough". No the trend seems to be that resolutions beyond full HD are becoming widely used. A number of the major TV makers will begin to offer large-screen TVs with resolutions four times that of HDTV: 3840 x 2160, otherwise known as 4K. Standard and high definition will be internally up-converted to 4K resolution. It is expected that there will be 4K HDTVs that include passive 3-D technology capable of displaying Full HD resolution with the passive 3-D.
New kind remote controls are coming. Look for remotes from a number of TV makers that will use voice, gestures, motion or other ways to better control the display device. LG has already announced its Magic Motion remote will incorporate voice control in select 2012 models. And of course, because of Siri on the iPhone 4S, expect the Apple iTV to take TV control functions where no set has gone before.
The connected TV will evolve. Top-selling brands are currently offering Internet-connected TVs with streaming and apps. Online video is overtaking physical sales article says that Americans are spending money on video streaming and downloaded film services, so much so that online sales there have overtaken physical ones. 2012 will be the first year that online films and streaming services will take in more money than sales of DVD and Blu-ray discs combined. There will be 3.4 billion legal and paid for movies watched in the US this year, around one million higher than hard copy sales. The year 2012 will be the final nail to the coffin on the old idea that consumers won't accept premium content distribution over the Internet. Horror stories about so-called 'piracy' but they do not seem to be ringing true.