I saw Avaruusrekka when driving by it in Espoo. I had to stop and see briefly what was going on. Avaruusrekka is a space exhibition on wheel that is moving around Finland just now (stops at eight locations from 3 to 17. October 2012). Next stops are in Helsinki and on weekend the truck is in Heureka science exhibition in Vantaa.
Avaruusrekka exhibition shows models of different satellites, gives information on them and organizations in Finland involved in space technology. Here are some pictures of truck and exhibition.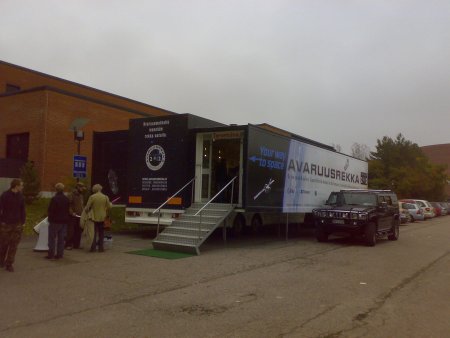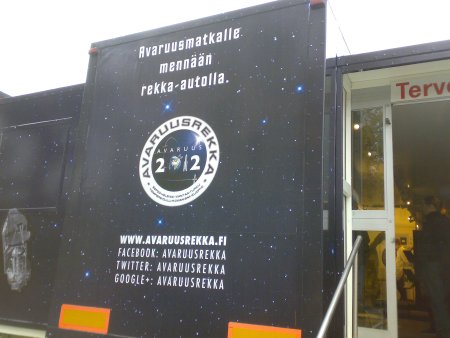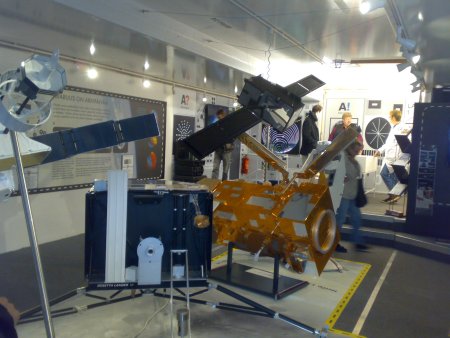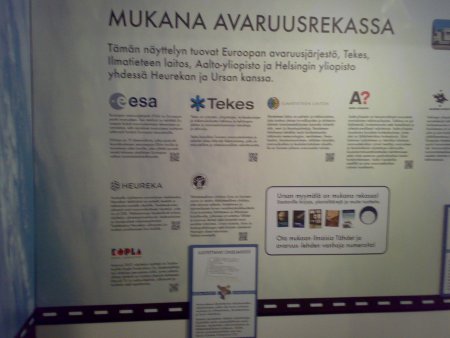 Space Truck driving forces are the European Space Agency, Tekes, the Finnish Meteorological Institute, Aalto University, Helsinki University, Heureka Science and Ursa.
In addition to official exhibition outside the truck there was a table where Pollux club was was showing some model rockets.