The author of CNET's The Audiophiliac blog recently asked, "Who wants perfectly accurate sound?" His answer? Most headphone and speaker buyers prefer less accurate sound reproduction.
Consumer audio: Is accurate sound overrated? blog posting says this may be the case (although he doesn't supply any real evidence to support this assertion). If so, so be it.
However "Who wants perfectly accurate sound?" article doesn't stop there. The writer is far from convinced that the most accurate sound is the best sound. Accuracy isn't what it's cracked up to be. He goes on to suggest that "accuracy" – in this case apparently represented by frequency response – is somehow not an important design criterion for a consumer audio product, and that, in fact, "truly accurate products don't sell."
This all ties in with the typical audiophile view that designing audio equipment is more of an art than a science. In fact, many audiophiles dismiss the idea of measurements altogether, and shudder at the thought of audio equipment being designed by mere engineers relying on measurements.
Many audio products can be divided into categories of "designed for accuracy" and "designed for good sound." "Good sound" is a purely subjective call. According to audiophile orthodoxy, the "best" audio equipment is designed only by audio designers with "great ears," because they "know what good sound sounds like. Needless to say, most people making this claim – including "The Audiophiliac" – have little or no technical background. Manufacturers all bow to the altar of accuracy, just that consumers want assurance that the products they buy are accurate.
There are many examples of people preferring a tailored sound vs a more accurate sound. People seem to like speakers that emphasize Bass frequencies (works on most pop music well). Is there good reasons to be so concerned about accuracy when listening to pop music because it is so heavily equalized when its recorded that there is no "accuracy" left in it? If you plan to listen to live or classical music or even some naturally recorded Jazz, you will want accuracy or the recording will not sound "right".
There are audible differences among headphones and speakers designed by different manufacturers – and even among models from the same manufacturer. Speakers and headphones are electromechanical products that cannot hope to achieve the same level of precision and technical specs routinely found in solid-state electronics. And they are being designed using a variety of different technologies, design philosophies and materials. So when it comes to audio transducers, the goal of "perfect accuracy" has yet to be achieved.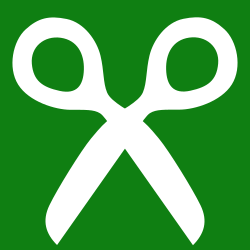 The Apple EarPods: Inside and out article tells that The old earbuds packaged with the Apple's music players, while apparently widely used, certainly didn't score many points for sound quality or fit among more discriminating audio consumers. The new EarPods, however, are claimed to offer superior audio quality. They are claimed to sound apparently better than the earbuds they're replacing, but reviews are otherwise decidedly mixed.
Advances in wireless speaker performance and technology article tells that the poor audio quality hasn't put people off the switch from CDs to digitally stored audio. According to a September 2011 report by Gartner, the adoption of web-connected devices (both PCs and portable devices) is driving a shift in the way audio is consumed. The analyst predicts that streaming Internet services will see a five fold increase by 2015. And the sale of devices isn't slowing. In short, consumers' consumption of music is shifting from the CD player to the computer or phone. And this brings us back to the poor audio quality as the housing of portable devices prevents good sound (causes more limitations than the audio compression technologies used).
One answer is of course, go wireless speakers. There are wireless options like Bluetooth and AirPlay streaming. They connect the audio to speakers without wires, but wireless options do not give the best possible sound quality. For example most Bluetooth speakers and headphones I have heard sound pretty awful. A better-sounding $5 alternative to Bluetooth or AirPlay streaming article recommends that the referred and better-sounding alternative to wireless audio streaming is a simple plug-and-play solution: it's a wire to a decent set of speakers. There are no hassles with pairing, synching, dropouts, or glitches, and a skinny wire can get the job done with the best possible fidelity. The wire is also "backwards" compatible with any portable device with a headphone jack. Wired speakers sound better and are cheaper to buy. The downside is that connecting mobile devices via a 3.5mm-jack to a stereo removes the portability.
A recipe for low-fi audio: Start with lossy MP3s, add a mediocre D/A converter, then stir in some cheap earbuds. Half bake with disdain until marginally palatable. It may make recognizable noises, but it's not enjoyable music to people used to hear their music though decent hifi system.
It feels than in the 1980′s and 1990′s people where we were more concerned about quality of sound than today. It seems that the golden era of high quality consumer hifi is pretty well over. When it comes to consumer electronics, audio is nowadays often overshadowed by its video cousin, with much attention lavished on the latest display or video streaming technologies. Audio design and technology article is a collection of EDN content that focuses solely on audio technology and design. Read also my blog article on audio and video.