The most common joystick type in home computers in 1980′s and some time after that have been Atari-style digital joysticks. Atari 2600 joystick pinout">Those joysticks are named after Atari, because this joystick type was first introduced in Atari 2600 videogame and then adopted to the home computers introduced on ever since (VIC 20, Commodore 64, Amiga, MSX-computers and even Sinclair Spectrum joystick adapters used this joystick type).
The joystick itself consisted of five switches which are arranged such that four of them correspond to the joystick direction (UP, DOWN, LEFT, RIGHT) and one was for the fire button. The joystick connector was 9 pin D-shell connector.



Pin Description
1 Up
2 Down
3 Left
4 Right
5 Not connected
6 Button
7 Not connected
8 Ground(-)
9 Not connected

Normally all of those switches are open. When the joystick is moved from the center position, one or two position switches are closed (according to what direction the stick is turned).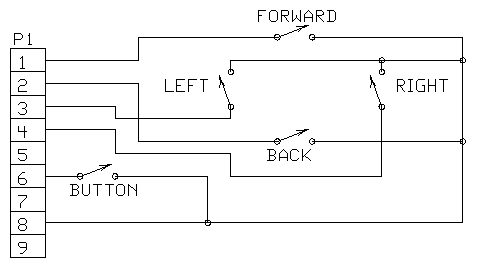 I had two this type joysticks lying around unused and I was wondering if there would be some reuse for them. There are many on-line games that use PC keyboard cursor keys for controlling, so using this kind of joystick to as cursor keys would be a good idea. To do that I would need some hardware to do the interfacing.
Taking apart an old PC keyboard would have been one option to try, but I decided to go another route. I had already MaKey MaKey board that does the keyboard emulation and I could even directly wire the joystick connector signals to it. So I I wired the joystick signals to my MaKey MaKey board.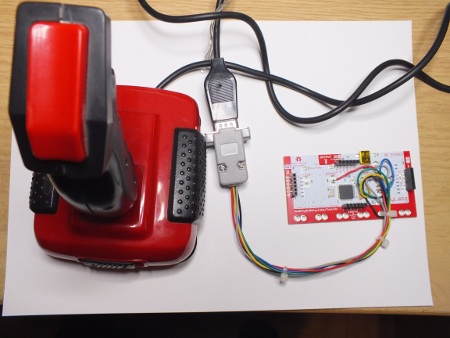 This worked well. Now the joystick movement is converted to cursor keys and space. Here are some pictures of the joystick and how I soldered the wires to MaKey MaKey board.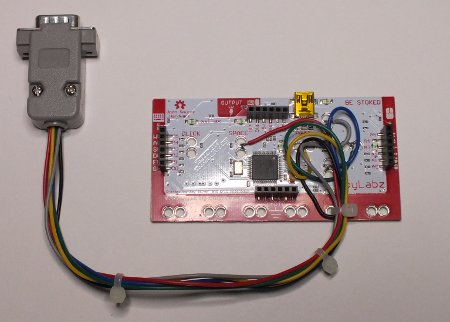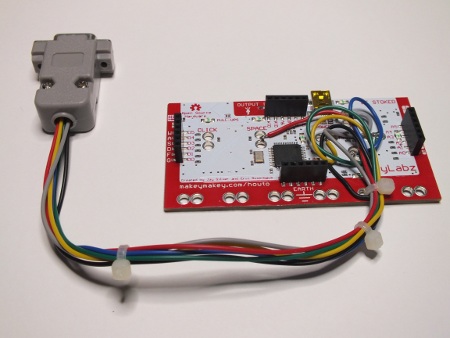 Things seemed to do well in the beginning, but I also found out some problems. Because the joysticks were old, the contacts were not very reliable. Some switches did not make always good contacts (that Quick Shot II joystick was know to have bad unreliable microswitch design). And I also got problem that sometimes thew button got stuck to "on" position when key was released (MaKey MaKey inputs are very sensitive so a little bit of somewhat conductive dirt can be seen as connection). Luckily opening the joystick and spraying some contact spray to joystick switches seemed to solve those issues.