The markings on SMD components have been always hard to read. Besides the fact that the numbers and letters in them are very small, the number coding used on them is different than what is used on traditional though-hole components (the reason is that there would not be enough space to print any long codes to those components). How to decipher those SMD resistor codes has been always a hard task. Pages like SMD Resistor Coding, The SMD Codebook, Marking SMD have tried to give some help on this.
Hackaday.com reports that it might be soon time that you can forget how to decipher those SMD resistor codes. Looks like surface mount resistors might be unmarked like their capacitor brethren. There are several reports (electronics-lab.com, dangerousprototypes.com and soselectronic.com) titled Will the SMD resistors marking become a history? that basically tell the same story: Company YAGEO announced its intention to remove marking of RC/AC 0603,0805,1206 SMD chip resistors from July, 1-st, 2013. The reason for this step is to reduce unnecessary chemical usages for environmental protections.
On EEVblog Electronics Community Forum there was discussion on will the rest of the manufacturers take the same decision. The clearest comment was: Sadly I'm sure they will. It's not like any of their big customers are really going to care, and if they can eliminate an entire step of the production process the bean counters will ejaculate.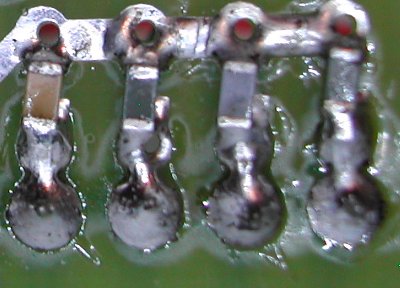 Everything seem to imply, that the situation with marking of chip resistors (0603/0805/1206) will soon be similar to chip capacitors (i.e. no marking on the top of the component, just component reels have the marking). A lot of SMD resistors already don't have markings. But that should not be shocking news. You can put probes on your SMD component to verify there value is correct with your multimeter. It was not much of a problem with caps it wont be a real problem with resistors.