This is 150W 12V DC to 230V 50 Hz AC conveter designed to be used in car. It failed few days ago when powering a laptop.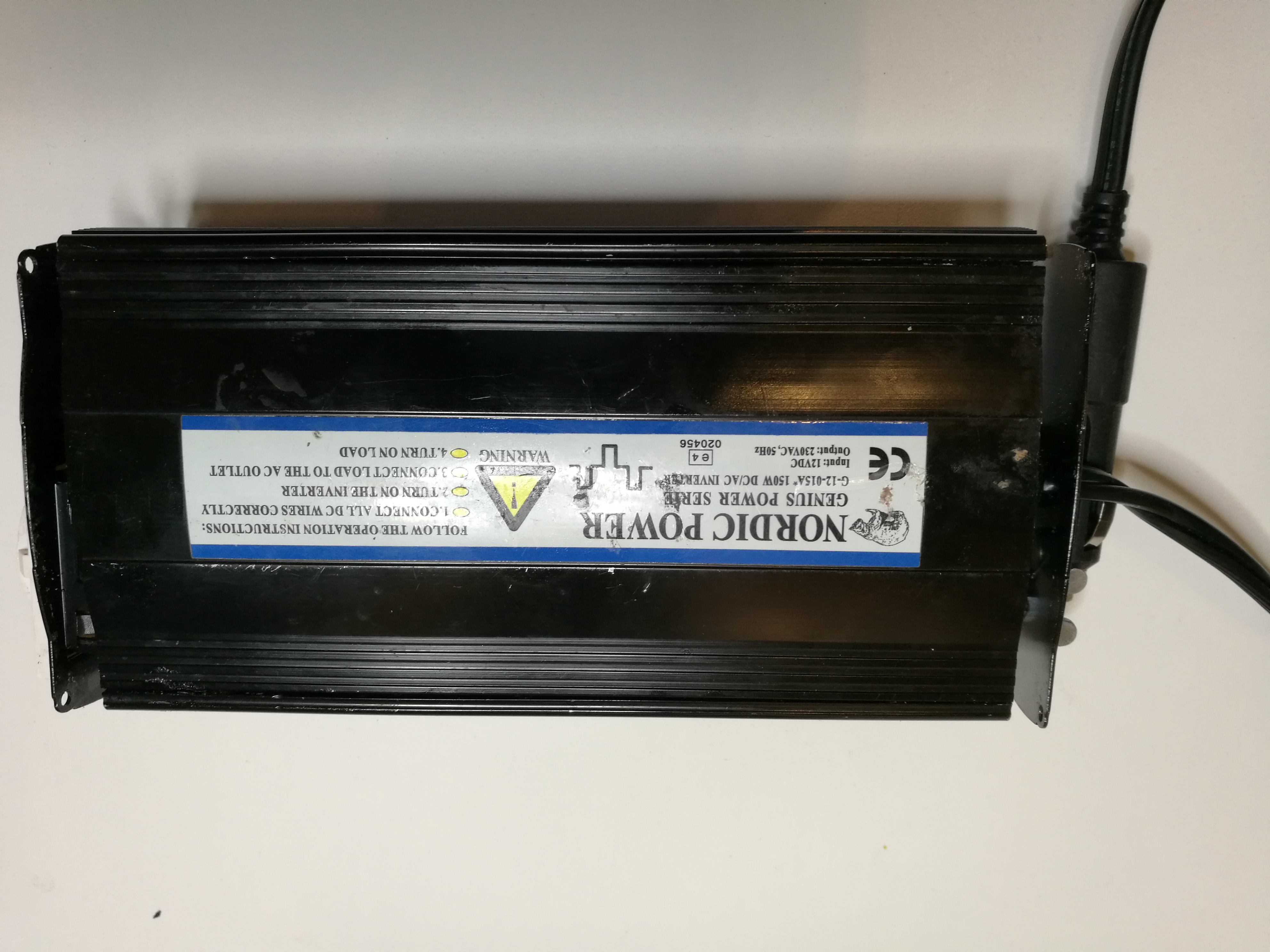 Let's take a look what is inside.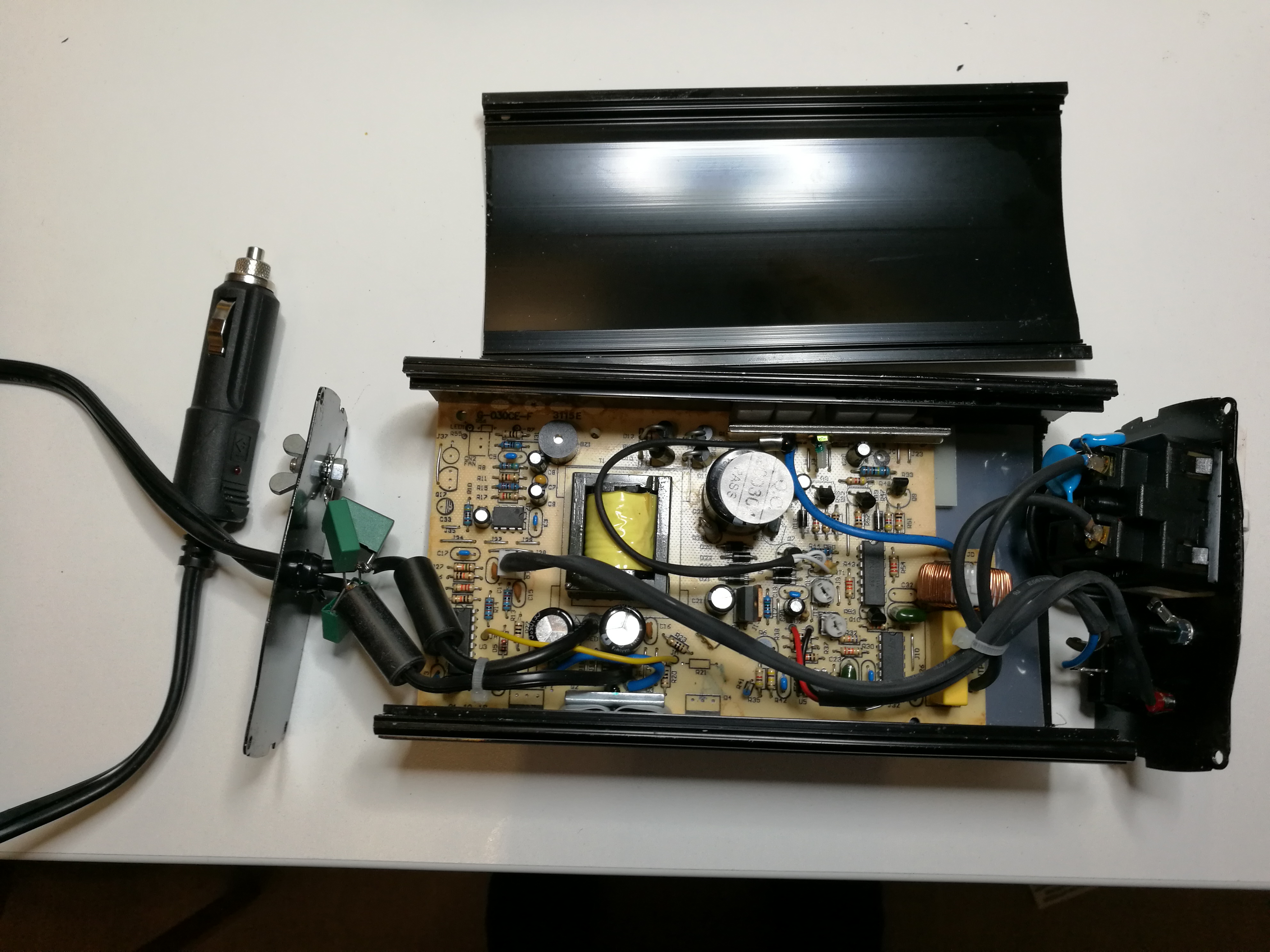 Closer look. Here is DC power input filtering.. looks as quite ugly late add-on to design..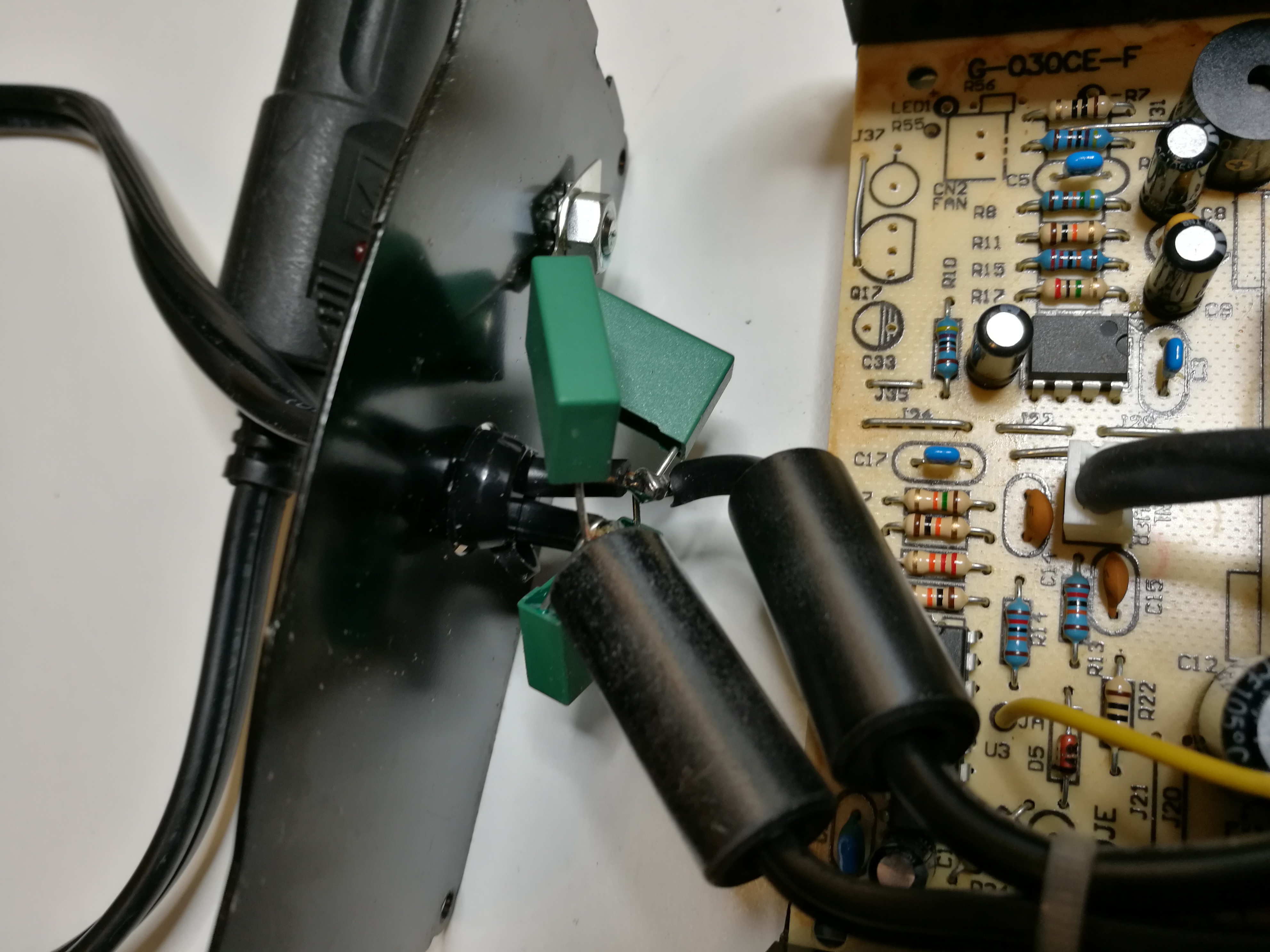 More circuit board details.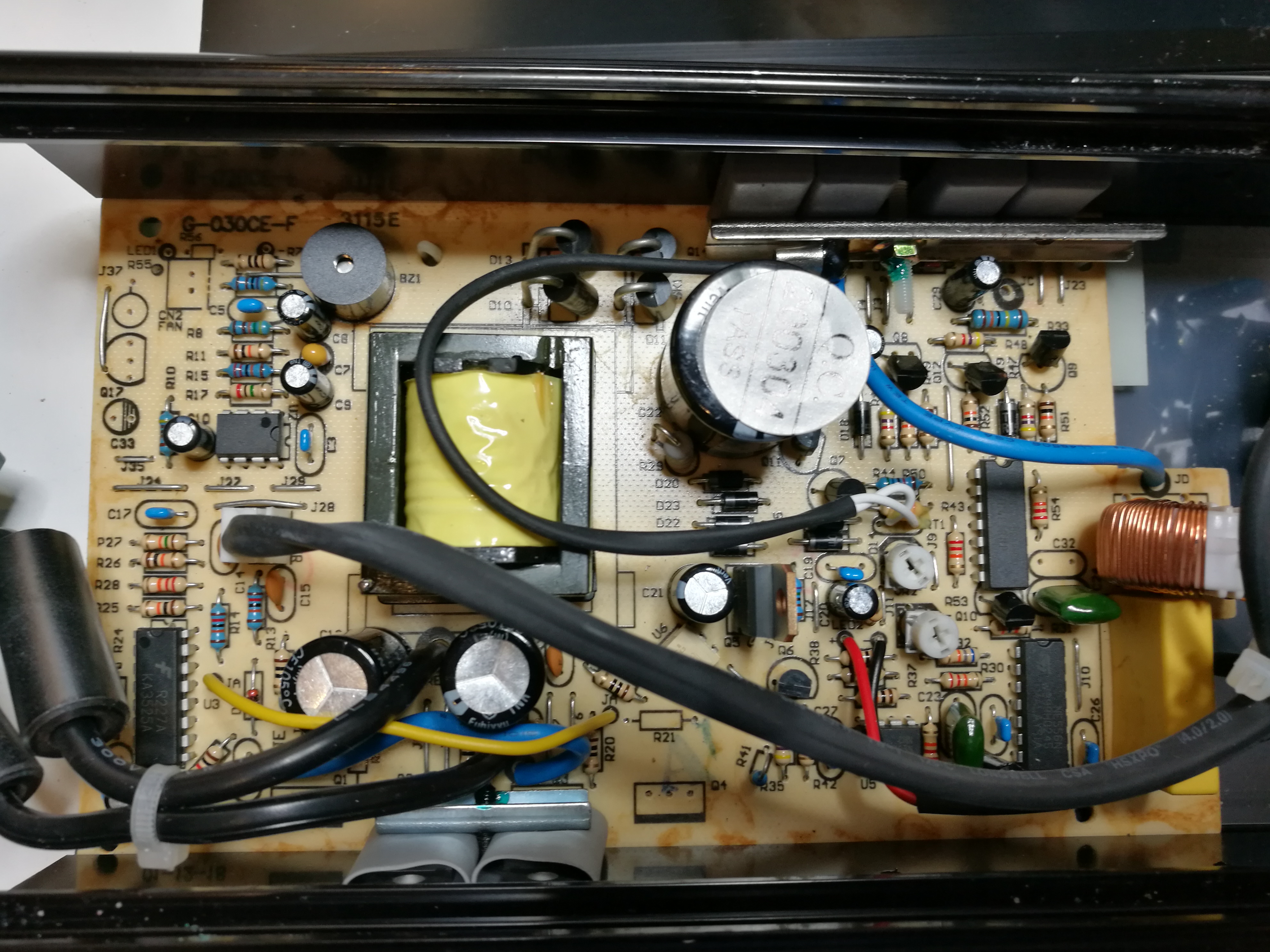 On the top left is protection circuit (undervoltage) with alarm buzzer.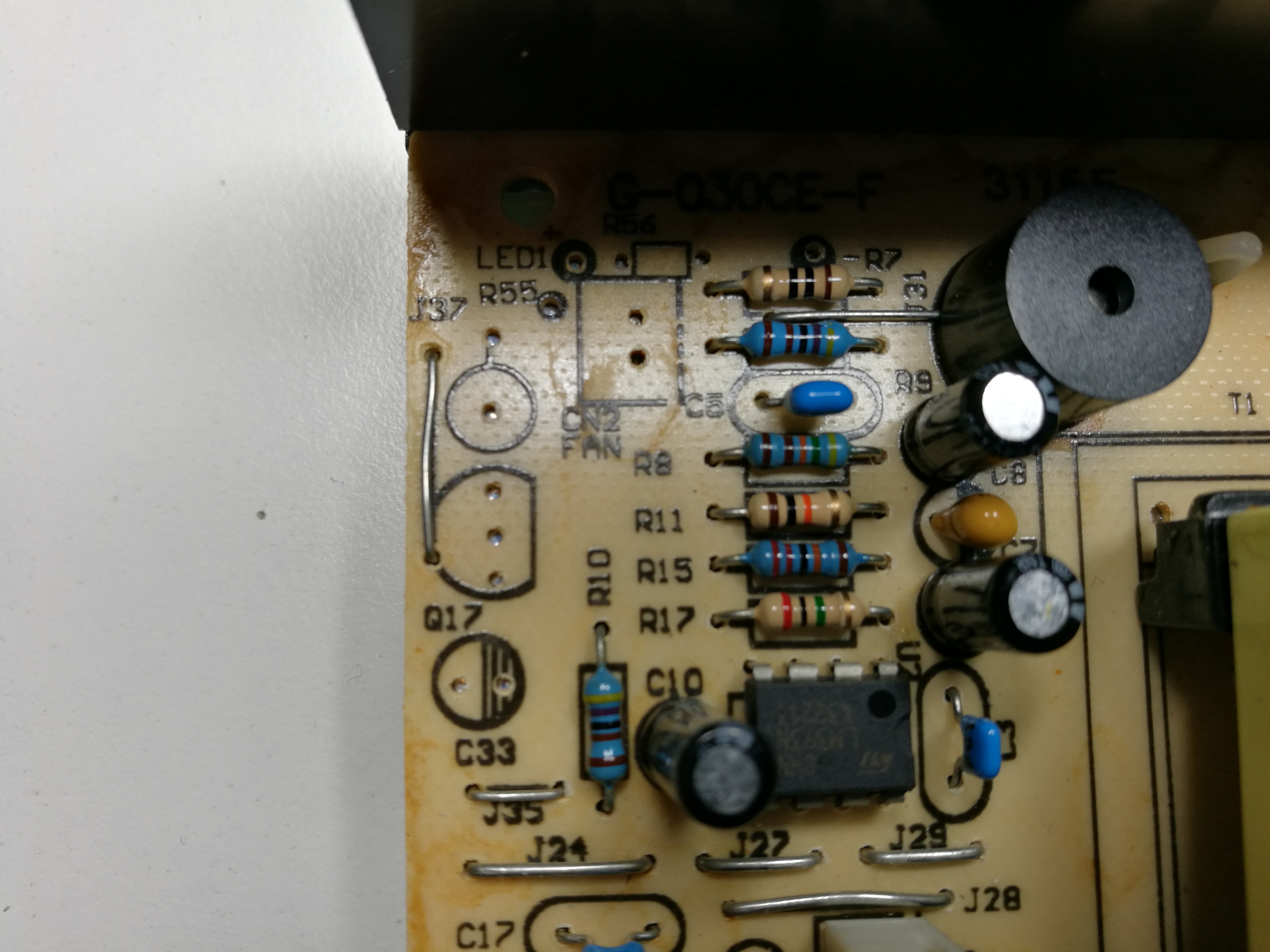 Big transformer on center is for switch mode power supply that converts 12V DC to higher voltage DC (around 300V or so). The circuit on bottom left is low voltage side (transistors and 3525 control IC).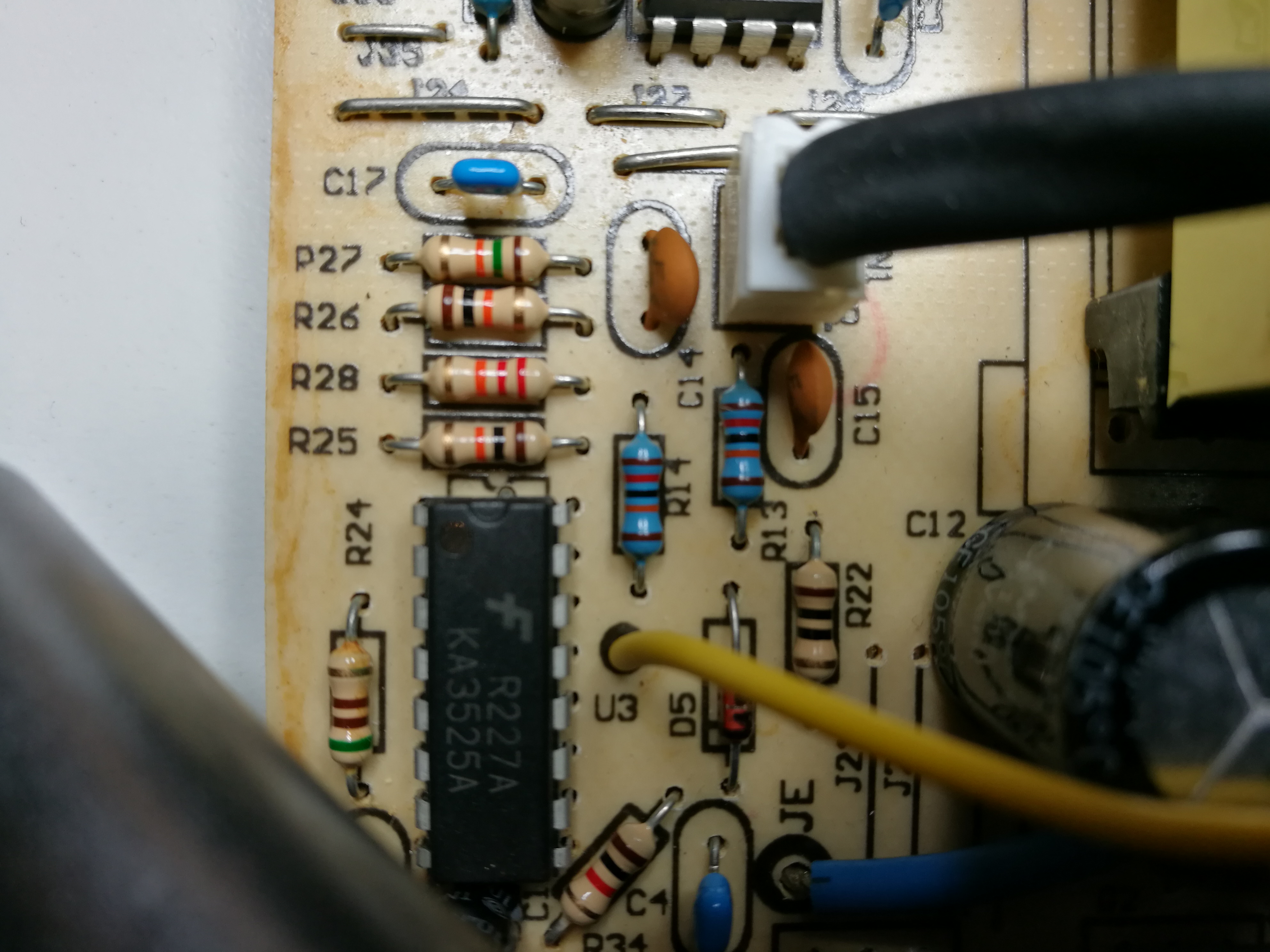 High voltage output filtering capacitor is on right side of transformer.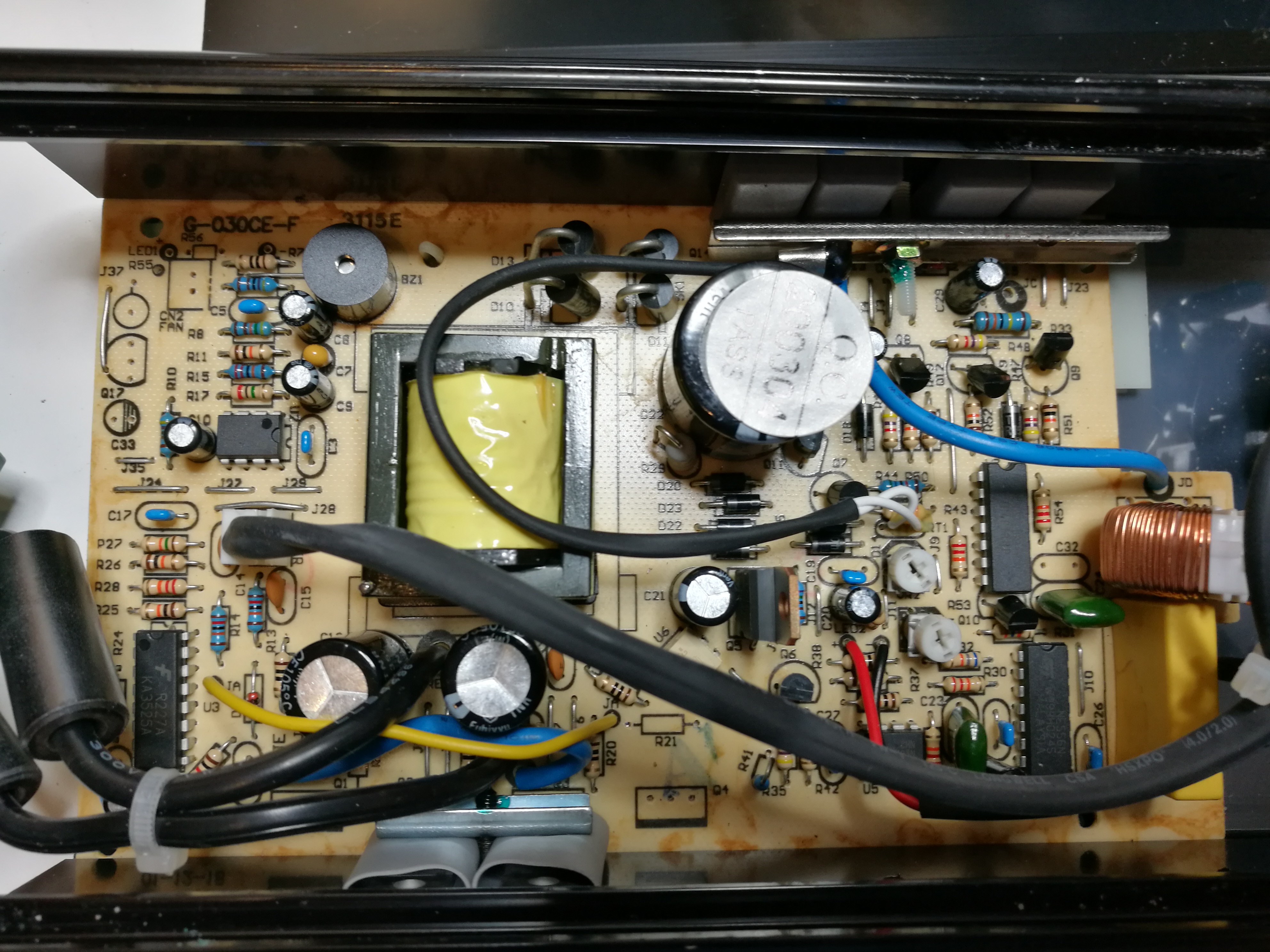 Top right has output driving transistors (H-bridge). Output control logic consists of classic 556 dual timer IC and CD 4013.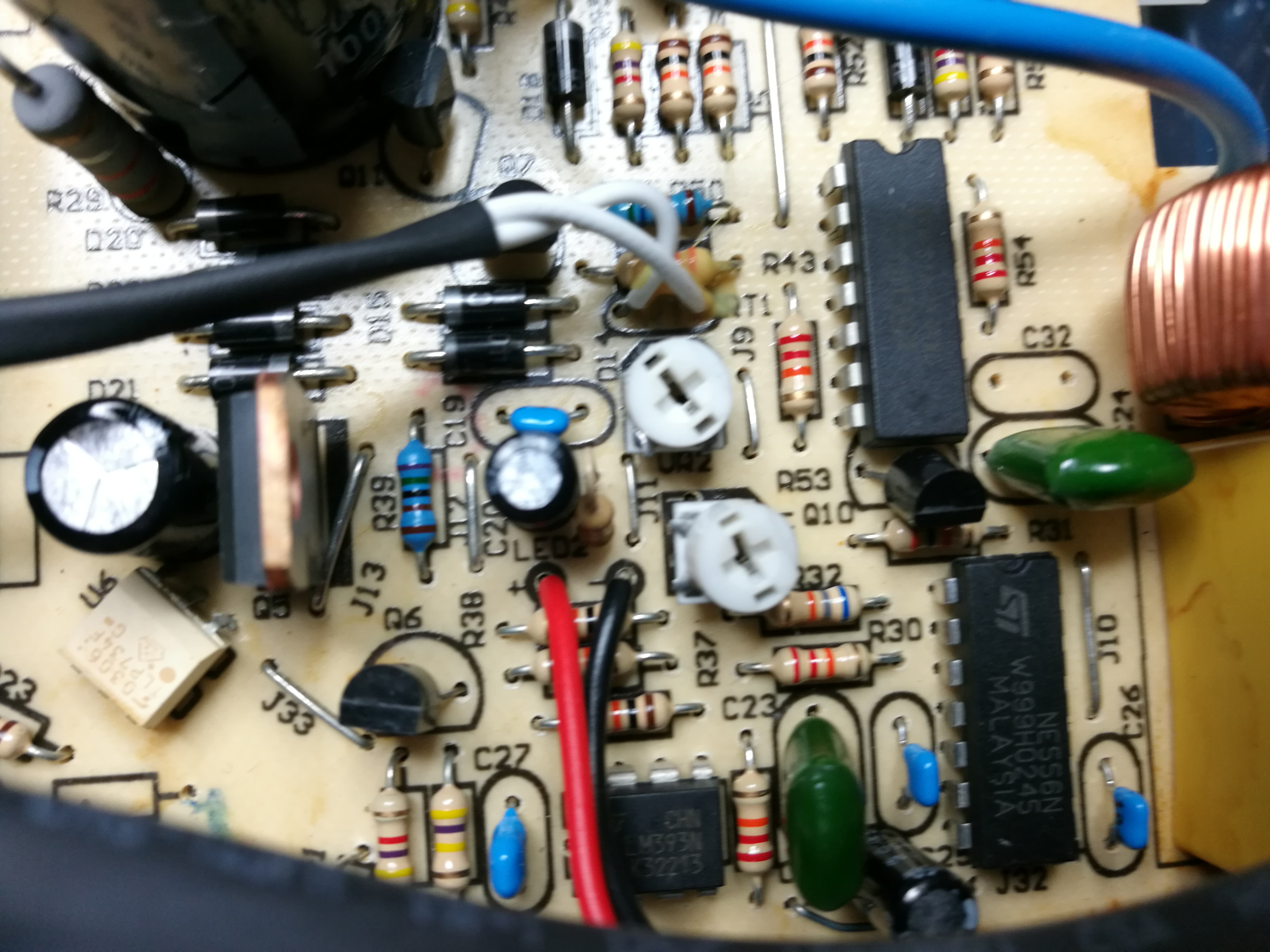 Mains ouput has some filtring capacitors.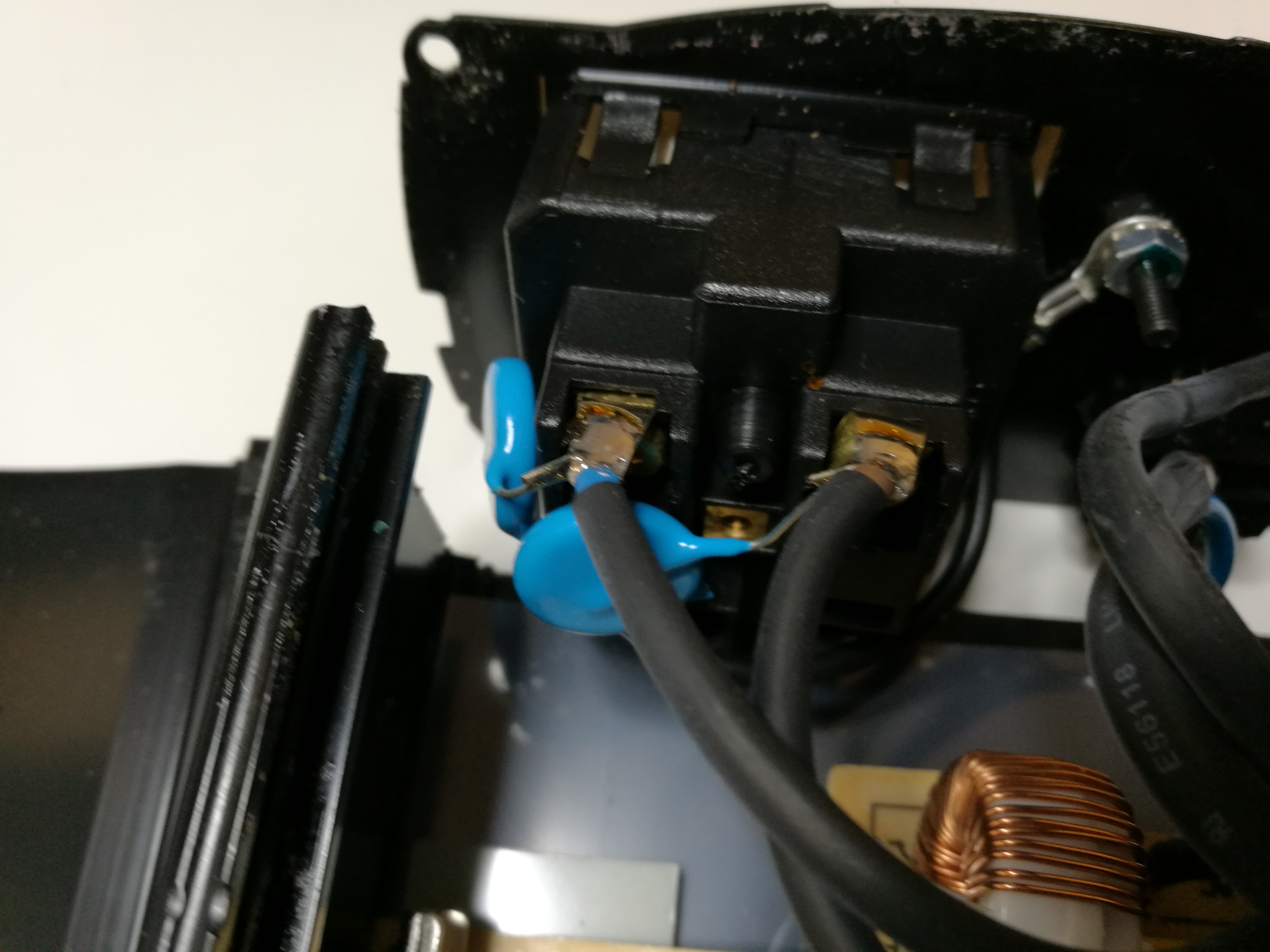 What was broken? I don't know. It burns fuse if connected to car. Most propably short circuit on low or high voltage side. Maybe not worth of throuble to fix this over 10 years old device as new with similar specifications are available for 30 Euros or so at local sources (and maybe cheaper from China).