https://techcrunch.com/2017/09/29/its-time-to-give-firefox-another-chance/
Many people have switched to Chrome. It's now time to give Firefox another chance. Mozilla seems to have found its groove and focus again — and it's starting to show. Version 57 is the most important Firefox release in years. Mozilla has dubbed this release "Firefox Quantum." Many of the updates in Quantum come from Mozilla's experimental Servo browser and engine.
Is Firefox Quantum significantly better than Chrome? No. But they are on par again.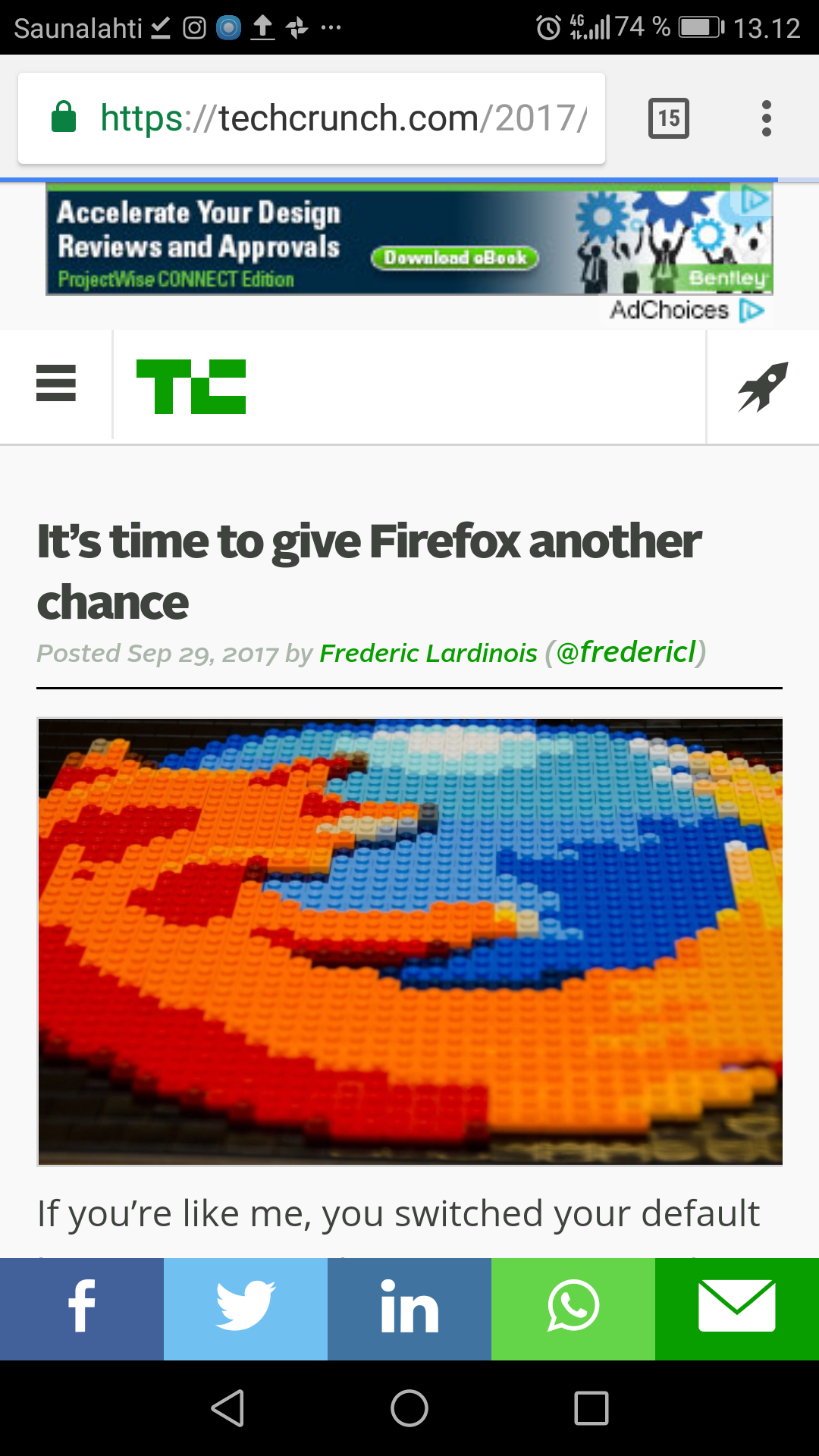 https://www.digitaltrends.com/web/firefox-quantum-hands-on-review/
Mozilla is aiming to leapfrog its competitor with Firefox Quantum, and update to the bones of Firefox that focuses on how browsers will work with future devices.
Web browsing, and its perceived speed, is bottlenecked by three factors — your internet connection, your computer, and your browser.
Firefox Quantum is the first web browser that actively taps into the power of your computer's multi-core processor. Most browsers, like Chrome, aren't coded with attention to multi-core chips. Smart resource allocation means Firefox Quantum is technically the quickest browser on the market