Here are some of my collection of newest trends and predictions for year 2018. I have not invented those ideas what will happen next year completely myself. I have gone through many articles that have given predictions for year 2018. Then I have picked and mixed here the best part from those articles (sources listed on the end of posting) with some of my own additions to make this posting.This article contains very many quotations from those source articles.
Big Data, mobility and the Internet of Things (IoT) are generating an enormous amount of data, and data center operators must find ways to support higher and higher speeds. Recent data center trends predict bandwidth requirements will continue growing 25 percent to 35 percent per year. Many older data centers were designed to support 1-gigabit or 10-gigabit pathways between servers, routers and switches. Today's Ethernet roadmap extends from 25- and 40-gigabit up through 100-gigabit, and 400-gigabit and even 1-terabit Ethernet loom within a few years. The biggest sales are forecasted for 25G and 100G ports for next few years. Ethernet switch market has now 100 Gbit/s products in the volumes at the moment, and both 200G and 400G Ethernet versions will be taken to use in 2018.
Broadcom dominates the Ethernet switch chip market today with a 73 to 94 percent share, depending on how market watchers slice the sector valued at nearly a billion dollars. Its closest rival, Cisco Systems, takes most of the rest with systems using its own ASICs. Juniper, Hewlett Packard Enterprise and Huawei also make Ethernet switch ASICs for their systems. With seven merchant chips in the pipeline and four in-house ASICs in the works, we will see a record number of unique platforms ship in 2018. Wheeler of the Linley Group expects the competition will drive Ethernet switch costs from about $60/port today to about $36/port by 2020.
Data center giants "are driving their own code and programmable capabilities as close to the server as possible." The dozen largest data center operators — including the likes of Facebook and Google — build their own switch systems or specify systems built by ODMs. They can drive sales of millions of chips a year but demand maximum bandwidth at minimum cost and power consumption. The Tomahawk-3 is geared for the next-generation of their top-of-rack and aggregation switches, delivering up to 128 100GE or 32 400GE ports, the first merchant chip to support 400GE rates.
China will start making more optical components: Several Western component and subsystems vendors have cited reduced demand from Chinese systems houses such as Huawei and ZTE for revenue declines in 2017. One reason for the slowdown is the fact that these systems houses have begun looking for more local optical technology sources. In addition to doing more development work in-house (particularly in the case of Huawei), the two Chinese systems vendors have begun to work more closely with Chinese companies such as Accelink, Hisense, and HiSilicon as well as Japanese vendors. This can mean that Western firms (particularly in the U.S.) may not see their Chinese orders return to previous levels.
Higher power power over Ethernet: 802.3bt – IEEE Draft Standard for Ethernet Amendment: Physical Layer and Management Parameters for DTE Power via MDI over 4-Pair amendment to IEEE Std 802.3-2015 increases the maximum PD power available by utilizing all four pairs in the specified structured wiring plant. This represents a substantial increase to the capabilities of Ethernet with standardized power – allow delivery of up to 90 watts of power via existing Ethernet cabling. The Ethernet Alliance has announced details of its next plugfest: Dedicated to pre-standard testing of Power over Ethernet (PoE) technologies against Draft 3.2 of the IEEE P802.3bt standard, the event will be held in February 2018. The specification's ratification is expected in September of 2018.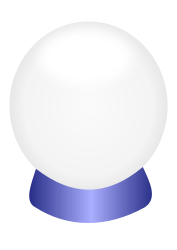 802.11ax hasn't been signed off yet, but promises to send WiFi towards 10 Gb/s thanks to its use of both multi-user multiple-input and multiple-output (MU-MIMO) and the new Orthogonal frequency-division multiple access (OFDMA). 802.11ax is  good at combining lots of different links so that users get more connections, more often, and end up with more bandwidth.  Marvell claims it'll have the first chipsets for new 10G WiFi ready for products in H2 2018. Marvell said the chipsets will ship some time in early 2018 and will appear in products in the second half of the year. Widespread 802.11ax adoption in devices probably won't happen until 2019.
5G something in it for everyone. 5G is big.  5G New Radio (NR) wireless technology will ultimately impact everyone in the electronics and telecommunications industries. Most estimates say 2020 is when we will ultimately see some real 5G deployments on a scale. In the meantime, companies are firming up their plans for whatever 5G products and services they will offer. Though test and measurement solutions will be key in the commercialization cycle. 5G is set to disrupt test processes. If 5G takes off, the technology will propel the development of new chips in both the infrastructure and the handset. Data centers require specialty semiconductors from power management to high-speed optical fiber front-ends. 5G systems will drive more complexity in RF front-ends .
Networks will become more and more virtual, especially on 5G. 5G networks will build on LTE network architecture with the introduction of cloud RANs (C-RANs) and virtualized RANs. Network function virtualization (NFV) and software-defined networking (SDN) tools and architectures could enable operators to reduce network costs and simplify deployment. For more details read System architecture milestone of 5G Phase 1 is achieved article.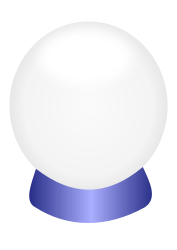 Automotive Ethernet: Automotive Ethernet will replace the Media Oriented Systems Transport (MOST) bus found on many vehicles today and also compete with systems like Maxim's Gigabit Multimedia Serial Link (GMSL). The standards include IEEE 802.3bw 100BASE-T1 and IEEE P802.3bp 1000BASE-T1 that adopt the 100-Mb/s and 1-Gb/s Ethernet protocols to run over over a single twisted pair up to 15 meters. Chips, PHYs and switches are now readily available for automotive Ethernet. Automotive switches will support time-sensitive networking (TSN) features like audio video bridging (AVB) ingress policy, rate limiting andalso features 802.1Qav/Qbv queue-shaping support. We will need a Security Blanket for Automotive Ethernet.
Car-to-car communication: The industry and government have defined several versions of vehicular communications. These are vehicle-to-vehicle (V2V), vehicle-to-infrastructure (V2I), and vehicle-to-everything (V2X). V2V is the direct communications between vehicles within range of one another. V2V link-up is automatic and cars exchange status information messages Basic Safety Message (BSM) 10 times per second (contains data such as GPS location, speed, direction, brake status, and related conditions). There are competing technologies to make this all work. IEEE802.11p ahead of LTE-V2V for safety critical applications. 5G will offer increased capacity and decreased latency for some critical applications such as vehicle-to-vehicle (V2V) or vehicle-to-infrastructure (V2I) communications for advanced driver assistance systems (ADAS) and self-driving vehicles. The big question is whether 5G will disrupt the landscape or fall short of its promises.
TSN (time sensitive networking) will be talked on many application. Success in the IIoT requires that information- and operational-technology networks work in tandem—time-sensitive networking can make it happen. A converged industrial network will address several challenges that currently exist in today's disparate network architecture, and it is believed that needed convergence is provided by time-sensitive networking (TSN). TSN is a set of IEEE 802 sub-standards that, when implemented, enable deterministic communication over Ethernet networks while keeping the benefits of communication in best effort manner, on that same network. TSN introduces different traffic classes that share the same link. Proper implementation of TSN requires a solution that can provide a low latency and deterministic response at TSN end points and TSN bridges – it is usually implemented with combining a processor and a FPGA or using advanced Ethernet switch chip.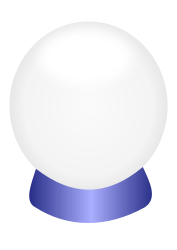 Gartner analyst says on-premises data centers will soon be 'useless': Govekar said that as soon as 2019, at least a third of the largest software vendors will have transitioned their products from cloud-first to cloud-only. For this reason Gartner analyst predicts doom for on-premises data centers. If this happens , there will be a lot of work for network operators and cloud service companies to be able to build the infrastructure that can handle all this without problems. I expect that not all on-premises data centers are doomed. There are applications where moving everything to central could does not make sense – for example many IoT applications are moving some of the processing from cloud to edge devices for various reasons (lower latency, reduce needed bandwidth, work also when communications does not work etc..). There is also place for some on-premises data centers on some application (may them be depending on need anything from embedded server to room full of equipment racks). When designing for the IoT, security needs to be addressed from the Cloud down to each and every edge device. Protecting data is both a hardware and a software requirement, as more data is being stored and analyzed in edge devices and gateways.
Network neutrality talks will continue in 2018. Federal Communications Commission (FCC) on December 14, 2017 overturned the Title II-based Open Internet Order the previous Democratic-controlled FCC regime put in place in 2015. So what happens next? In the immediate term, nothing. The Restoring Internet Freedom Order won't go into effect until sometime in the first half of 2018.
IPv6 usage seems to be finally accelerating in 2018. IPv6 has been a "future" since 1998, and an important future since 2007. IPv6 deployments have been increasing and chances are you have already used IPv6 – but haven't realized it yet. IPv6 deployment is increasing around the world, with over 9 million domain names and 23% of all networks advertising IPv6 connectivity. Network admins will have many concerns about migrating to IPv6 in 2018. China plans to put the Internet Protocol version 6 (IPv6)-based network into large-scale use, to boost the development of the Internet industry. China aims to have 200 million active users of IPv6 by the end of 2018. IPv6 use is increasing, but that does not mean that IPv4 is no way dying. It seems that both of those technologies will co-exist in Internet for a long time.
Sources:
Chinese systems houses engaging with alternative component, subsystem sources: LightCounting
802.3bt – IEEE Draft Standard for Ethernet Amendment: Physical Layer and Management Parameters for DTE Power via MDI over 4-Pair
Next Ethernet Alliance PoE Plugfest to provide critical support for Power over Ethernet certification program
System architecture milestone of 5G Phase 1 is achieved
Five technology trends for 2018
NI Trend Watch 2018 explores trends driving the future faster
ADAS Needs V2X to Meet ITS Goals
Taking Automotive Ethernet for a Test Drive
A Security Blanket for Automotive Ethernet
TSN: Converging Networks for a Better Industrial IoT
Gartner analyst says on-premises data centers will soon be 'useless'
Gartner analyst predicts doom for on-premises data centers
M2M within the IoT – Pushing Security from the Cloud Down to Every Last Endpoint
Net Neutrality Overturned: Now What?
B'com Shifts Switch to 12.8 Tbits/s
Planning starts now for high-speed data center migration
China to speed up IPv6-based Internet development
Top 5 Concerns of Network Admins About Migrating to IPv6 in 2018