Here are some audio and video trends for 2018.
Buying headphones in 2018 is going to be a fragmented mess because of a silent goodbye to the 3.5mm audio plug, Majority of new headphones introduced at CES were wireless and there are several different wireless systems. Bluetooth audio has historically sacrificed sound quality for convenience relative to a wired connection. However, there are a couple of standards now that promise "better-than-CD" audio quality. For wired connections where we once had the solid reliability of a 3.5mm analog connector working with any jack shaped to receive it, there's now a divergence of digital alternatives:Lightning, USB-C, and Sony's 4.4mm Pentaconn connector.
Voice, connectivity and AI took center stage at the Consumer Electronics Show. Alexa Skills and the Voice Experience is really getting off. With over 15 million Amazon Echo devices shipped and 244 million projected by 2022 it is expected to take lead with Google Home Assistant and Apple Homepod with Siri following. Also Google Assistant was mentioned a lot in CES. Google Sold 6.75 Million 'Google Home' Devices In the Last 80 Days. 'Language assistants  were a big topic at this year's CES. More and more manufacturers like JBL and Creative are integrating smart helpers into their WLAN speakers. Alexa support comes to 2018 TVs from Sony, Hisense and LG. Google launches smart displays with JBL, Lenovo, LG and Sony. There will be also other competitors aiming to this market, for example "China's Google," shouted out most loudly for voice. Microsoft's Cortana had a crappy CES so it seems that Amazon Alexa will soon arrive on Windows PCs (HP, ASUS, Acer and others). Introducing Single-Chip Solutions for Building Alexa-Enabled Products.Sony launches a bunch of new headphones and adds Google Assistant functionality to the line.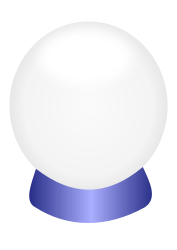 Binaural, ambisonic, spatial, surround, 3D will be talked about. The most accessible exhibitions of this technology are in Youtube VR and Facebook 360, where users can interact with 360º videos that contain spatial audio. AR/VR was hot topic at CES 2018.
Sound bars are popular for compact home theater setups. Traditional home cinema systems with AV receivers and large speaker arsenals are only used by film and sound enthusiasts who sacrifice space in the living room for this purpose.
People listen to four hours of audio content every day. Streaming platforms like Spotify take a big bit of that. Streaming accounts for 41% of music consumption was the 2017's most jaw dropping statistic. People will also listen a lot of music from YouTube.
Acoustics-based NFC is being pushed to market as it requires only a microphone and speaker, eliminating tags and chips. Chirp and LISNR are two emerging companies facilitating soundwave communication.
Wireless headphones and speakers become more common. Portable loudspeakers without cables are more popular than ever with music listeners. Most popular connection technology is Bluetooth.More and more manufacturers are breaking away from the cable and are showing new models and updates of completely wireless in-ear headphones at the CES 2018.
There is a bit of nostalgia involved: Several traditional technology tries to make come-back in 2018. The traditionalists among the music lovers continue to use records, so new record players keep coming. Cassette tapes making a comeback thanks to young, independent artists. Artists like Justin Bieber, Eminem and Metallica have all put out material on tape recently as a recent blockbuster film "Guardians of the Galaxy" put a hero center stage with a Sony Walkman. Tube amplifiers are back for traditionalist audiophiles that think that tubes can make your music to sound better.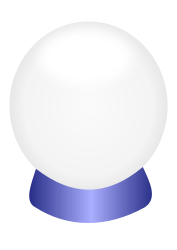 4K video resolution is hot and 8K going to be pushed to market. TV has progressed to the 4K ultra-high-definition stage with its 3,840 × 2,160 pixel resolution. LG Display has made a 65-inch rollable 4K OLED TV. LG displayed 8K OLED TV at CES. Samsung has technology scales the image resolution to a 8K with AI. LG, Panasonic, and TCL put the spotlight on the chips that do the video processing: For the foreseeable future, any advances in image quality will be coming from these chips, not from the displays themselves.
Welcome ATSC 3.0 in USA: In November, the Federal Communications Commission (FCC) issued new rules that will let TV broadcasters adopt the next-generation wireless TV standard designated ATSC 3.0. This new standard defines the specifications for ultra-high-definition (UHD) or 4K over-the-air (OTA) digital TV. But over-the-air is minority in USA as roughly 75% of households pay for their TV reception for cable or satellite distribution.
Home theater headsets have come a long way. AR/VR is hot. Oculus partners with Xiaomi to launch the Oculus Go and Mi VR Standalone.
Wired peripherals and electronics are still a major part of the market. Cabling for AV systems will have new features:  a new HDMI standard and how active cables will provide both power and video to consumer devices.
3D cameras are hot. HP's Z 3D Camera puts Sprout's scanning power on your PC. Intel's new cameras add human-like 3D vision to any machine.
When almost all AV products are pushing more and more features, it seems that almost Everything is too complicated for an average Joe.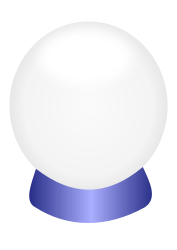 Sources:
https://www.smartbrief.com/original/2018/01/10-audio-marketing-trends-2018
http://www.computerbild.de/artikel/avf-News-Audio-Trends-CES-2018-11264743.html
http://www.abc.net.au/news/2017-11-28/cassette-tapes-making-a-comeback-thanks-to-young-artists/9161938
https://www.marketplace.org/2017/11/22/business/cassette-tapes-make-comeback
http://aeaaudio.com/why-tubes-are-back-and-how-to-get-in-on-it/
https://www.collectorsweekly.com/articles/could-an-old-school-tube-amp-make-the-music-you-love-sound-better
https://www.digitaltrends.com/home-theater/coolest-best-audio-gadgets-ces-2018/
https://www.theverge.com/2018/1/18/16903516/headphones-wireless-analog-jack-future-ces-2018
https://techcrunch.com/2018/01/08/alexa-support-comes-to-2018-tvs-from-sony-and-hisense/
https://www.eetimes.com/document.asp?doc_id=1332845
https://www.youtube.com/watch?v=QYhgJlEn880
http://www.etn.fi/index.php/13-news/7368-tekoaly-skaalaa-televisiokuvan-8k-tarkkuuteen
https://spectrum.ieee.org/view-from-the-valley/consumer-electronics/audiovideo/ces-2018-look-to-the-processor-not-the-display-for-tv-picture-improvements
https://spectrum.ieee.org/tech-talk/consumer-electronics/audiovideo/ces-2018-active-hdmi-cables-and-harmony-in-the-smart-home
https://techcrunch.com/2018/01/12/cortana-had-a-crappy-ces/?ncid=rss&utm_source=tcfbpage&utm_medium=feed&utm_campaign=Feed%3A+Techcrunch+%28TechCrunch%29&utm_content=FaceBook&sr_share=facebook
https://www.theverge.com/2018/1/6/16859102/lg-display-rollable-oled-65-inch-ces-2018
https://www.engadget.com/2018/01/08/eagle-wearable-home-theater/
https://tech.slashdot.org/story/18/01/07/171214/google-sold-675-million-google-home-devices-in-the-last-80-days
http://www.electronicdesign.com/community-home/free-tv-keeps-getting-better-welcome-atsc-30
https://www.engadget.com/2018/01/18/intel-realsense-ready-to-use-depth-cameras/
https://arstechnica.com/gadgets/2018/01/hps-z-3d-camera-puts-sprouts-scanning-power-on-your-pc/
https://techcrunch.com/2018/01/08/google-partners-with-jbl-lenovo-lg-and-sony-to-launch-echo-show-and-spot-smart-display-competitors/?ncid=rss&utm_source=tcfbpage&utm_medium=feed&utm_campaign=Feed%3A+Techcrunch+%28TechCrunch%29&sr_share=facebook
https://developer.amazon.com/blogs/alexa/post/ba17fd33-6510-45d6-b682-ee9ed9ef589c/single-soc-dev-kits-for-avs
https://techcrunch.com/2018/01/08/sony-launches-a-bunch-of-new-headphones-and-adds-google-assistant-functionality-to-the-line/?ncid=rss&utm_source=tcfbpage&utm_medium=feed&utm_campaign=Feed%3A+Techcrunch+%28TechCrunch%29&utm_content=FaceBook&sr_share=facebook
https://techcrunch.com/2018/01/08/oculus-partners-with-xiaomi-to-launch-the-oculus-go-and-mi-vr-standalone/?utm_source=tcfbpage&sr_share=facebook