http://www.iflscience.com/physics/physicist-uses-regular-digital-camera-to-photograph-a-single-atom/
In 2012, Australian physicists captured the first image of a single atom. The process was painstaking and required a super-high resolution microscope.
A new photograph taken by Oxford University physics PhD candidate David Nadlinger using only an ordinary digital camera shows a single, glowing-blue strontium atom hovering within a powerful vacuum chamber. It earned the top prize in the 2018 Engineering and Physical Sciences Research Council (EPSRC) photography competition.
'Single Atom in an Ion Trap', by David Nadlinger, from the University of Oxford, shows the atom held by the fields emanating from the metal electrodes surrounding it. The distance between the small needle tips is about two millimetres.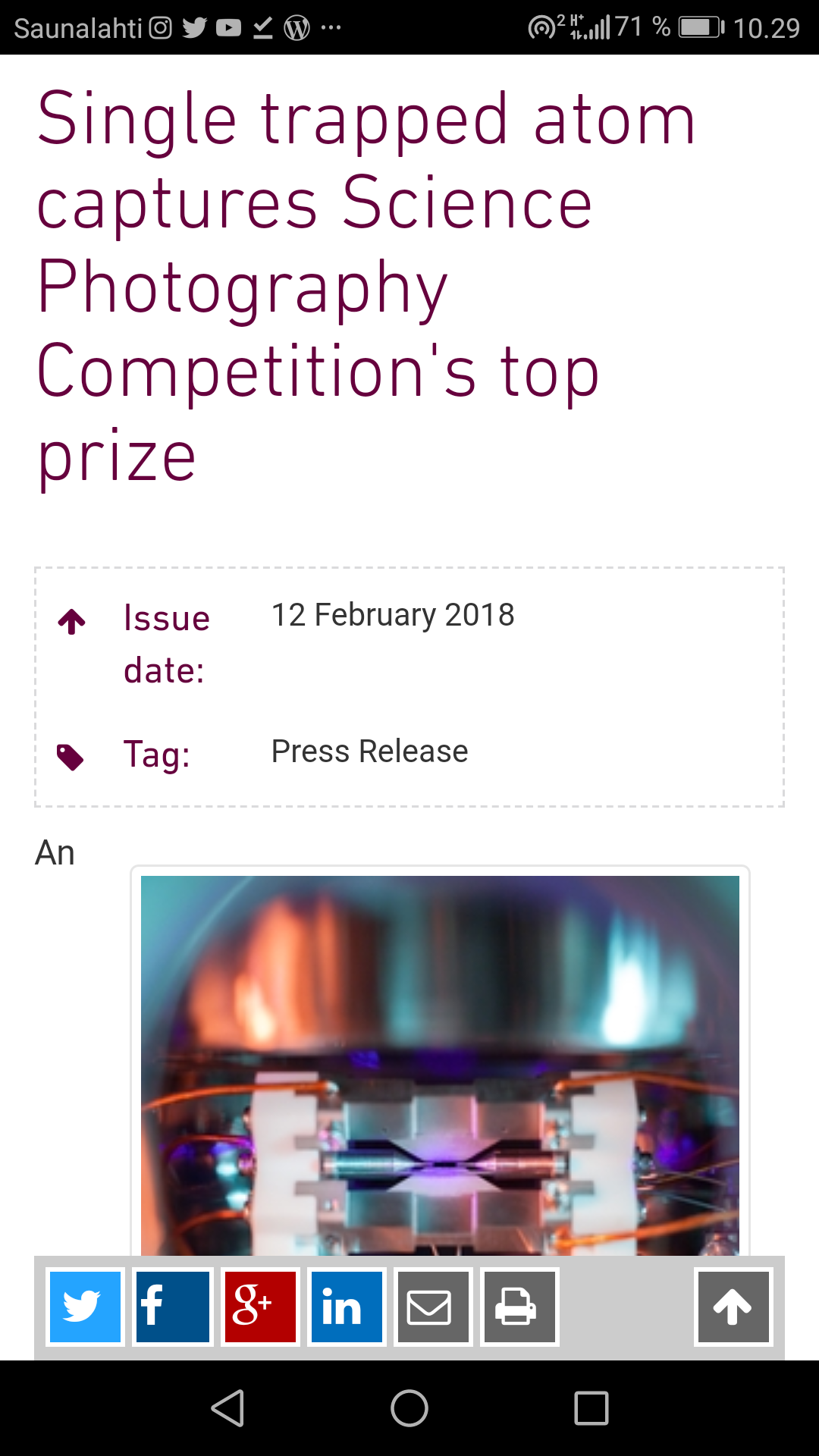 More:
Winners in the EPSRC competition's other categories can be seen here.