https://blog.github.com/2018-03-14-eu-proposal-upload-filters-code/
The EU is considering a copyright proposal that would require code-sharing platforms to monitor all content that users upload for potential copyright infringement (see the EU Commission's proposed Article 13 of the Copyright Directive). The proposal is aimed at music and videos on streaming platforms. However, the way it's written captures many other types of content, including code.
Upload filters ("censorship machines") are one of the most controversial elements of the copyright proposal, raising a number of concerns.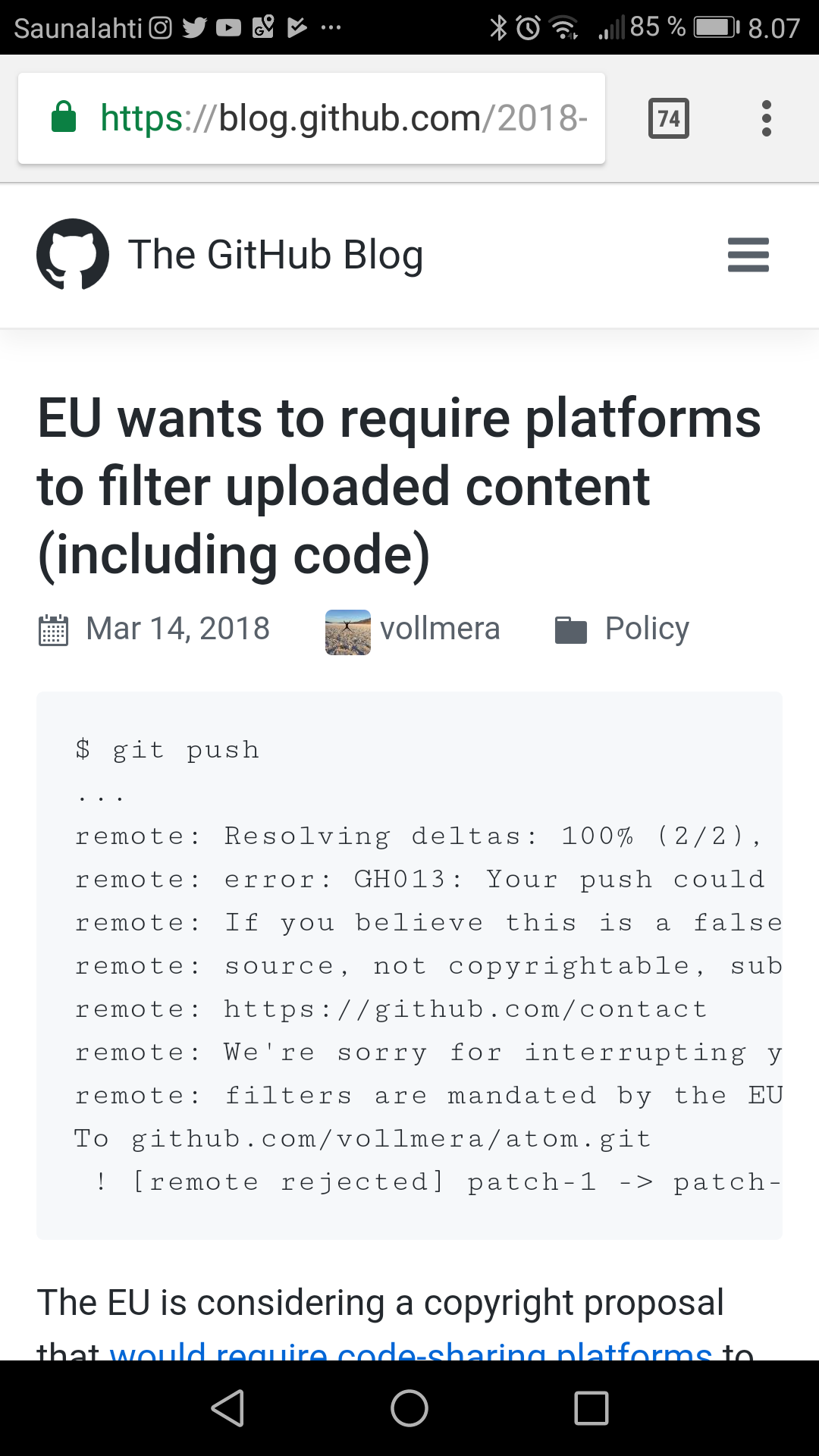 SAVE CODE SHARE letter urges to take action:
Current EU Copyright Reviewthreatens Free and Open Source Software. Take action now to preserve the ability to collaboratively build software online!