I built a Hot Wheels toy car track speed sensor using Arduino and metal detector.
The main processing unit is Arduino Uno + sensor shield on top of it.  The display is cheap LCD display that connects to I2C. The sensor is metal detector kit I tested and converted to Arduino sensor in Metal detector kit converted to Arduino sensor article.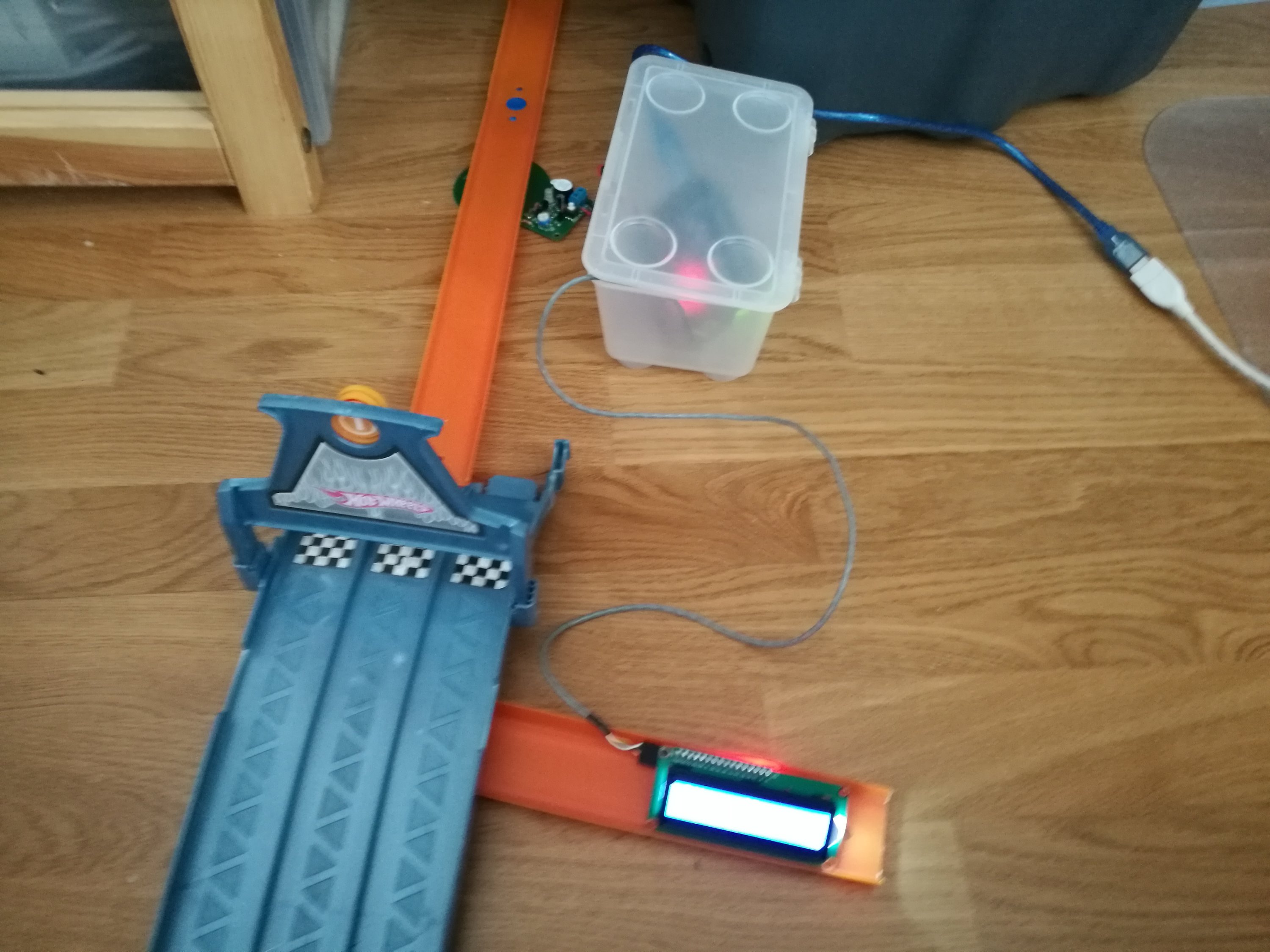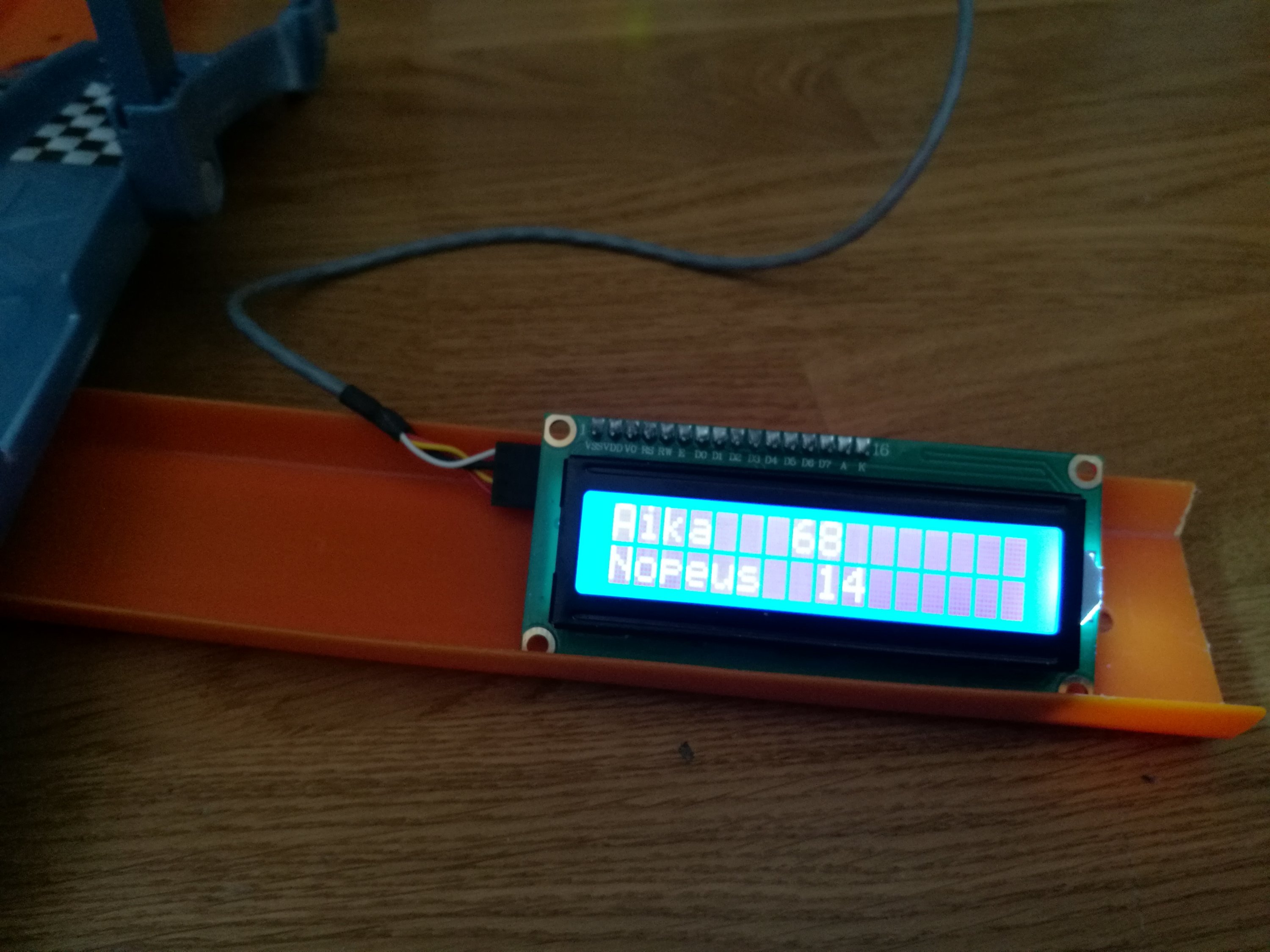 Here is closeup to the circuit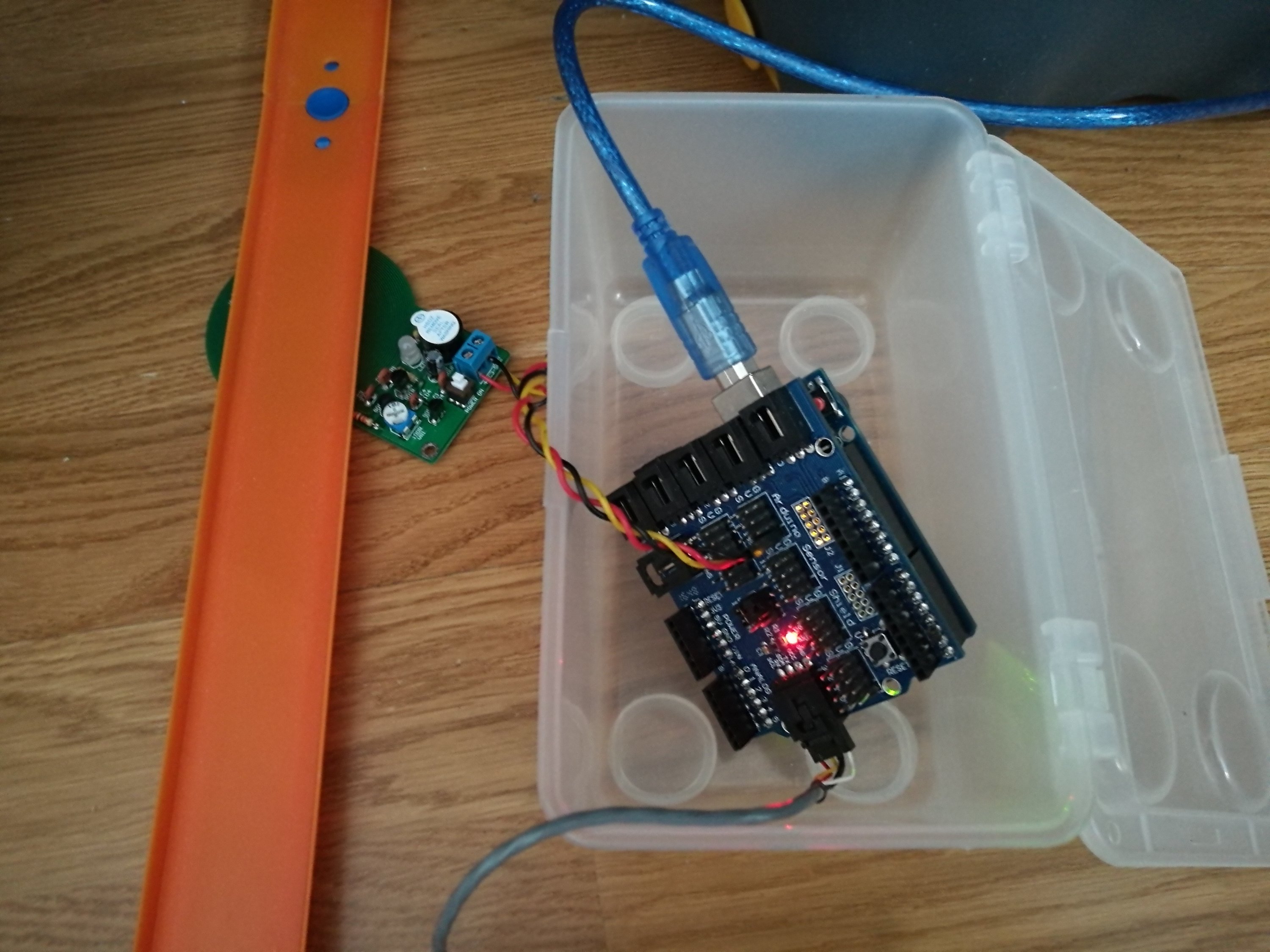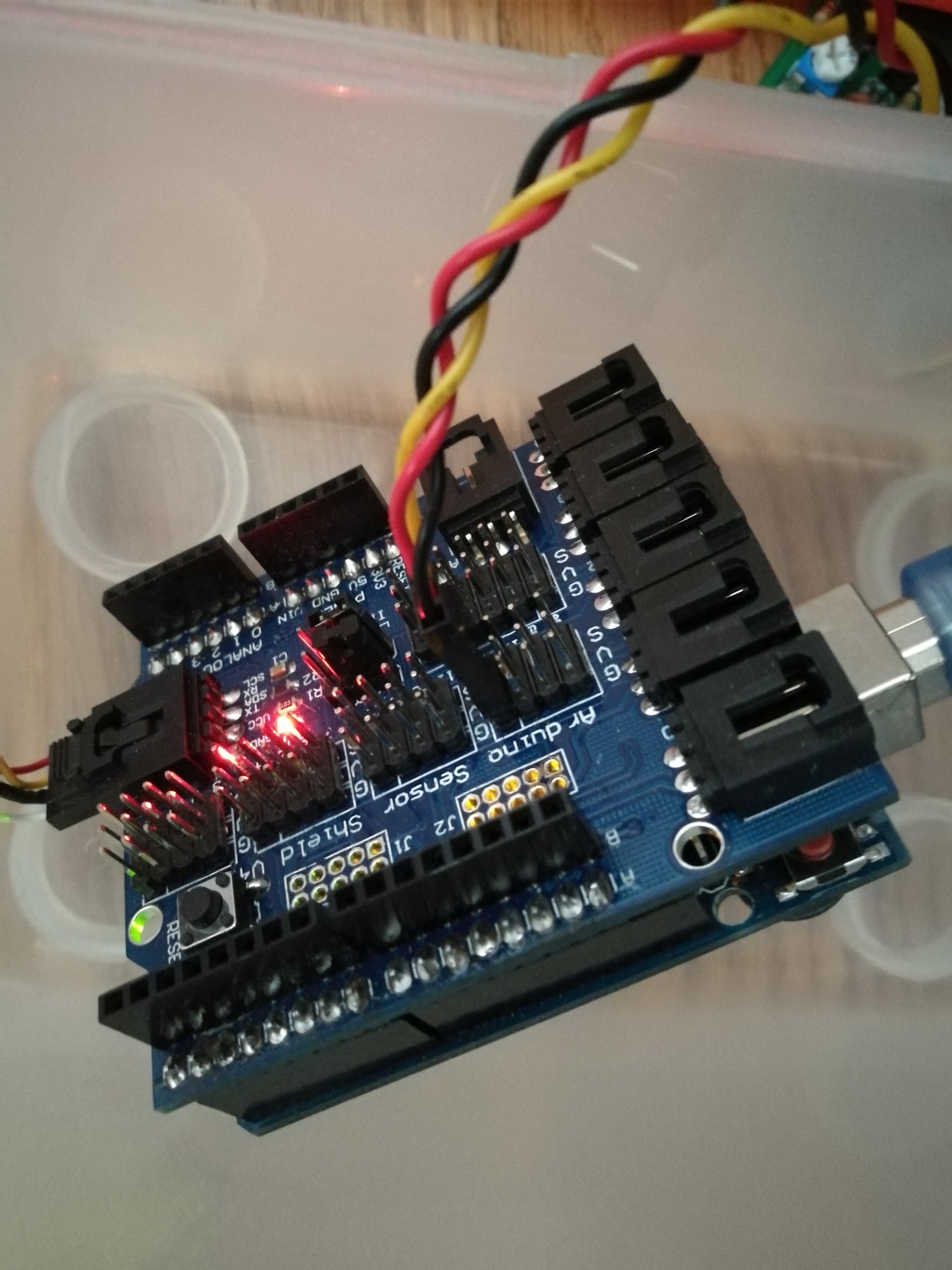 Theory of operation. The sensor connected to digital pin 12 is normally low. When a toy char is detected, it turns to one. The software measured the length of logic 1 pulse to detect the car speed (how long it takes to pass the sensor). The information that card has been detected is printed to the small LCD screen and sent to Arduino serial port (so can be logged on PC if needed).
Here is the Arduino code:
#include <Wire.h>
#include <LiquidCrystal_I2C.h>
LiquidCrystal_I2C lcd(0x3f,16,2); // set the LCD address to 0×20 for a 16 chars and 2 line display
int sensorPin=12;
int pinState=0;
int oldState=0;
int carTime=0;
int carSpeed=0;
int trig;
int pulselen;
void setup()
{
lcd.init(); // initialize the lcd
lcd.backlight();
Serial.begin(9600);
pinMode(sensorPin, INPUT);
lcd.clear();
lcd.print("Hello, world!");
}
void lcd_print(String line)
{
int index=0;
while (index < line.length())
{
lcd.write(line.charAt(index));
index++;
}
}
void show_screen(String line1, String line2)
{
Serial.println(line1);
Serial.println(line2);
lcd.clear();
lcd.setCursor(0, 0);
lcd_print(line1);
lcd.setCursor(0, 1);
lcd_print(line2);
}
void loop()
{
pinState=digitalRead(sensorPin);
if (pinState != oldState)
{
if (pinState == 1)
{
trig = millis();
lcd.clear();
lcd.setCursor(0, 1);
show_screen(String("Auto paikalla"), String(""));
}
else {
// clear the screen
lcd.clear();
pulselen=millis()-trig;
carTime=pulselen;
if (carTime > 0) {
carSpeed=1000/carTime;
}
else carSpeed=0;
show_screen(String("Aika " + String(carTime,DEC)),
String("Nopeus " + String(carSpeed,DEC)));
}
oldState=pinState;
}
}
void oldloop()
{
// when characters arrive over the serial port…
if (Serial.available()) {
// wait a bit for the entire message to arrive
delay(100);
// clear the screen
lcd.clear();
// read all the available characters
while (Serial.available() > 0) {
// display each character to the LCD
lcd.write(Serial.read());
}
}
}