Helvar TS300 light dimmer is designed to dim incandescent light bulbs that are powered from 220-230V 50Hz AC power source. It is designed to be installed to wall in place of light switch. This is an old device that might not have been sold for ages. Once this type of dimmer was quite common on Finland.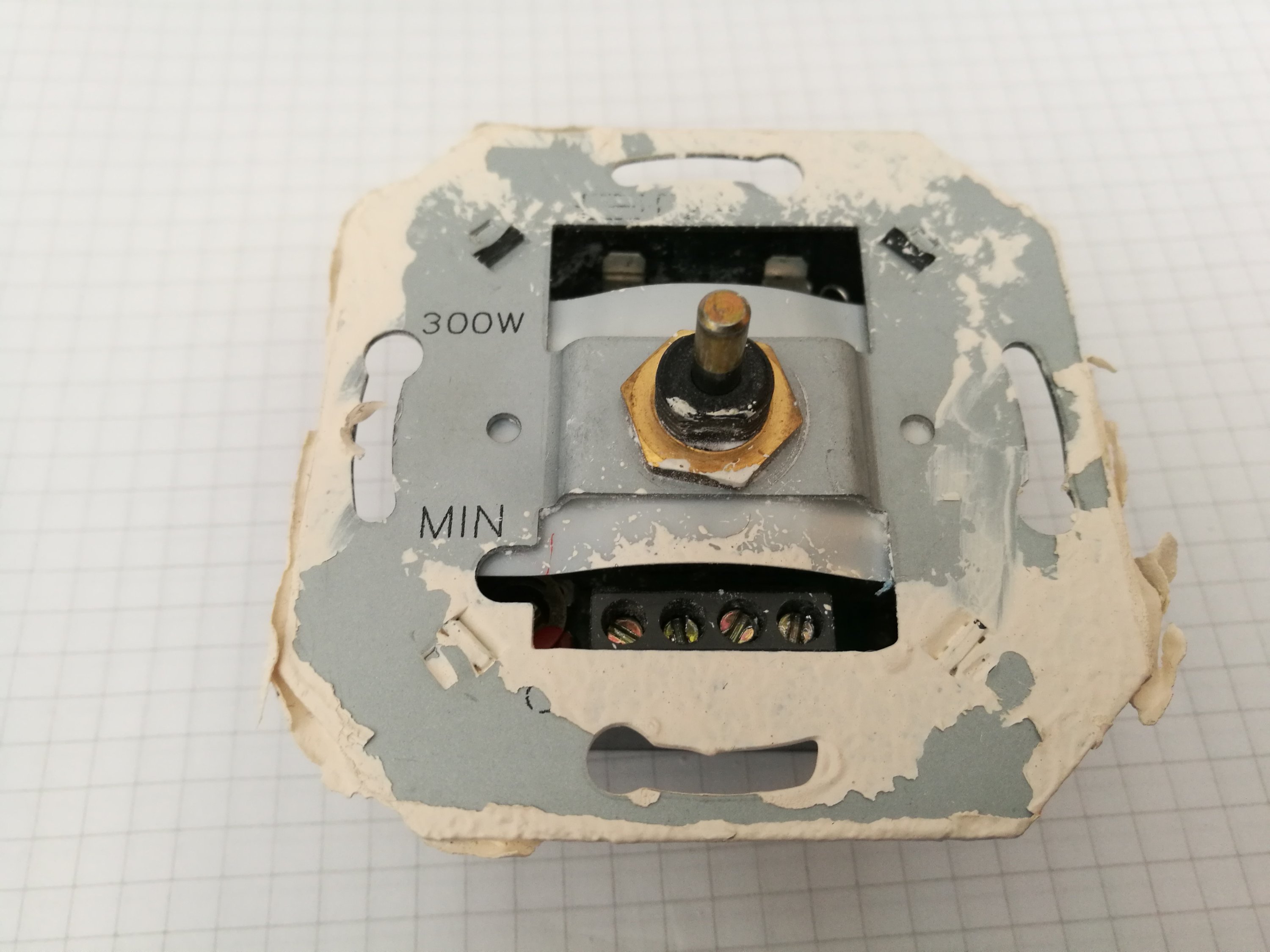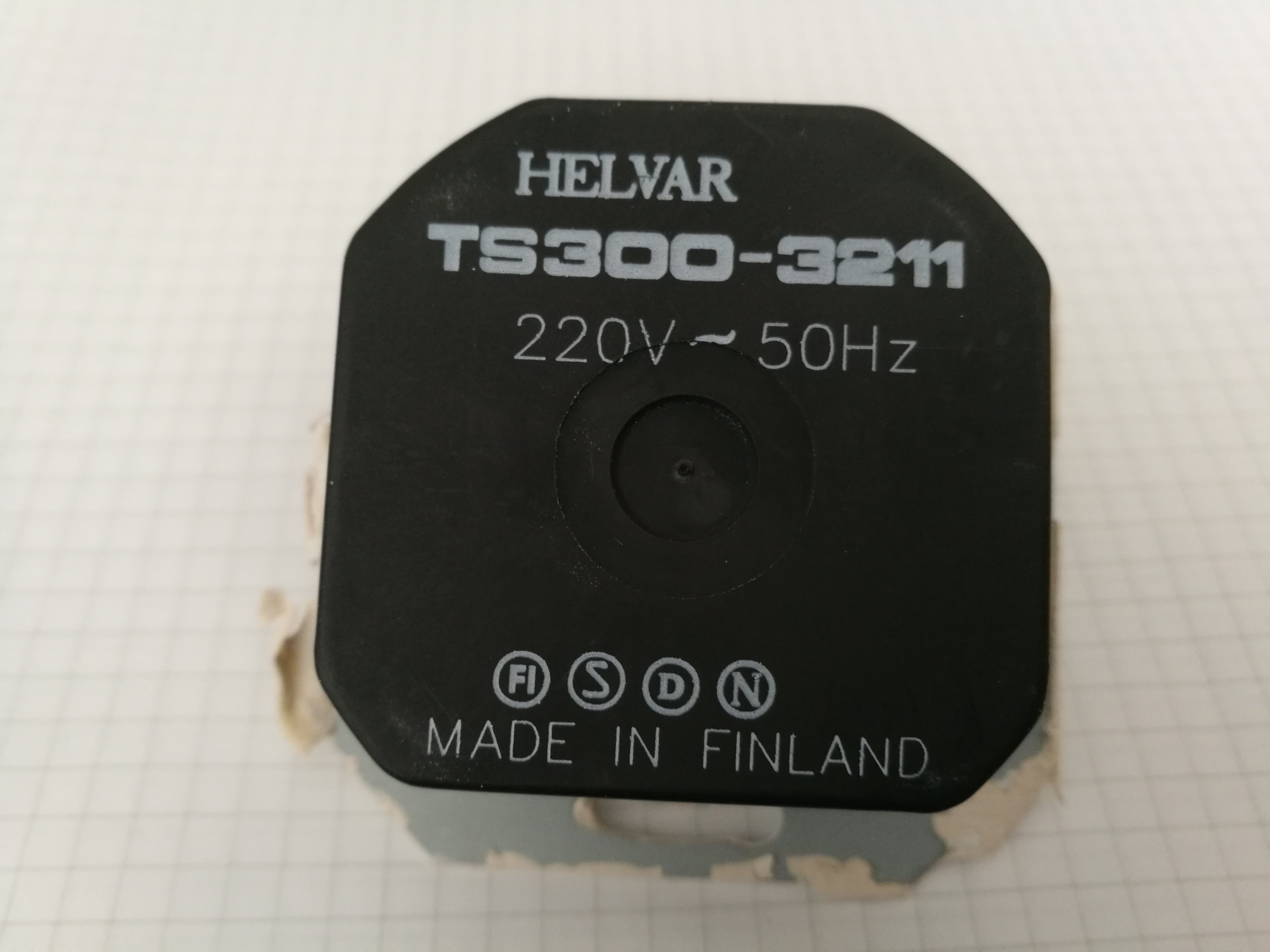 What is inside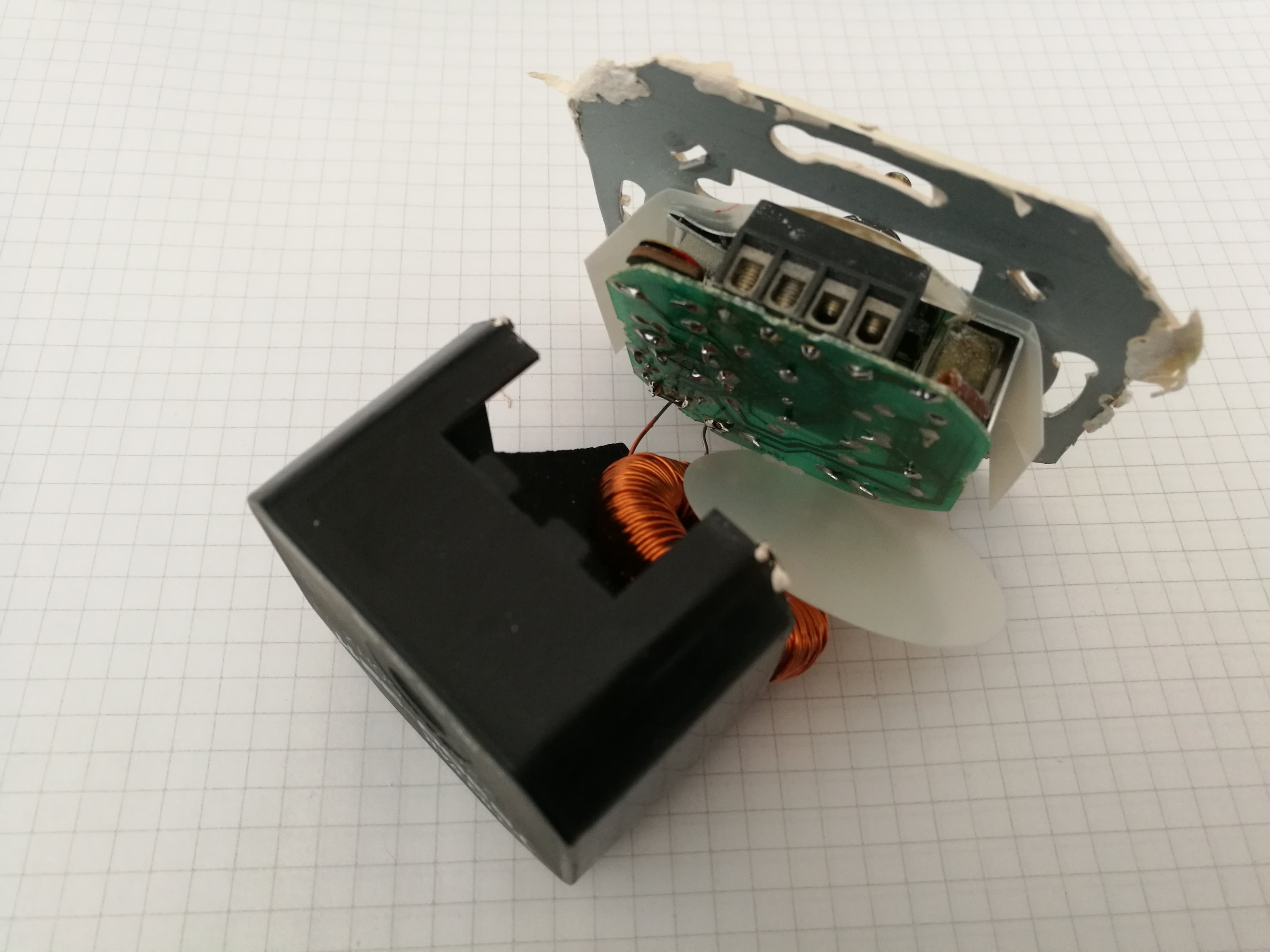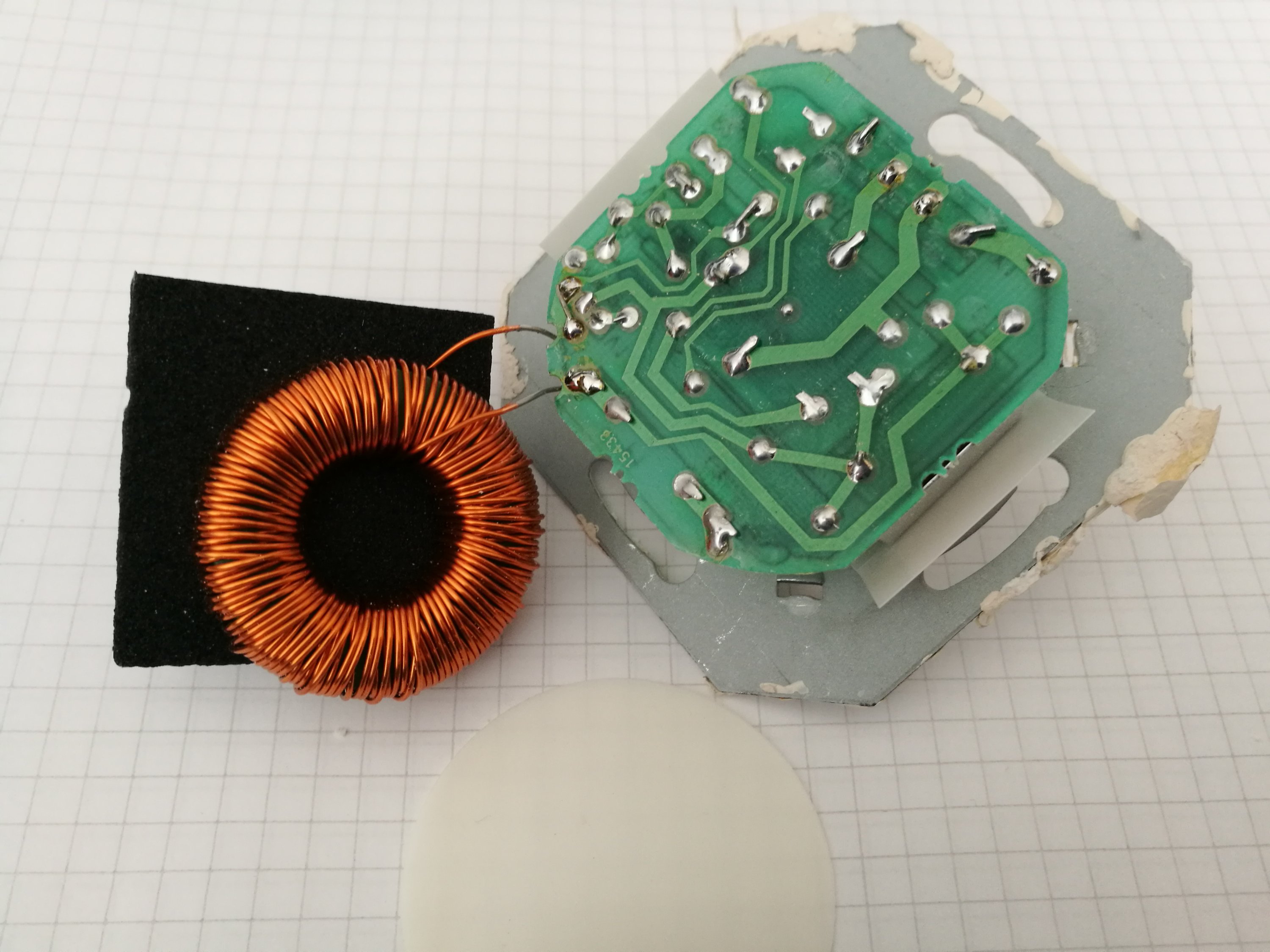 Closeup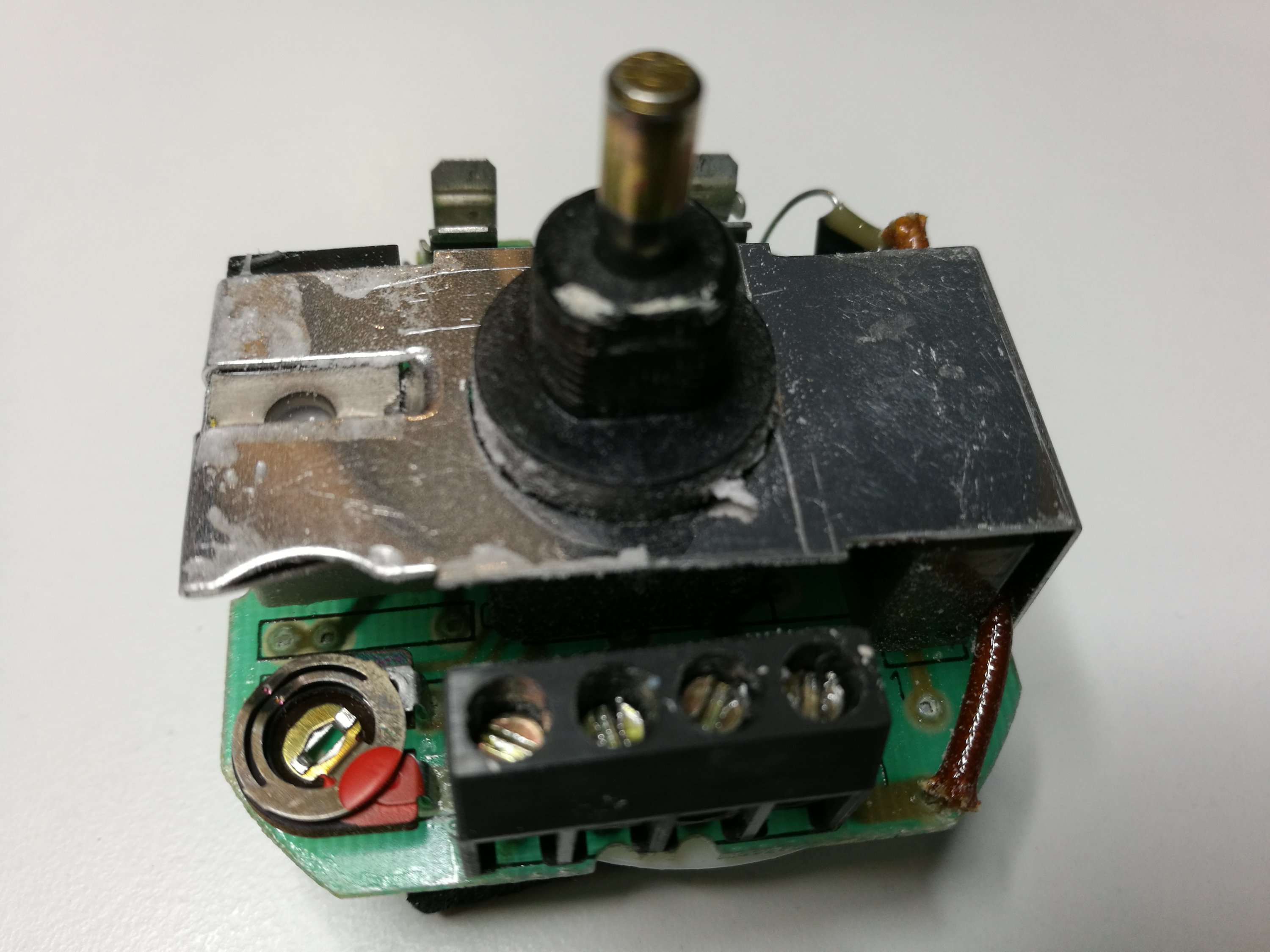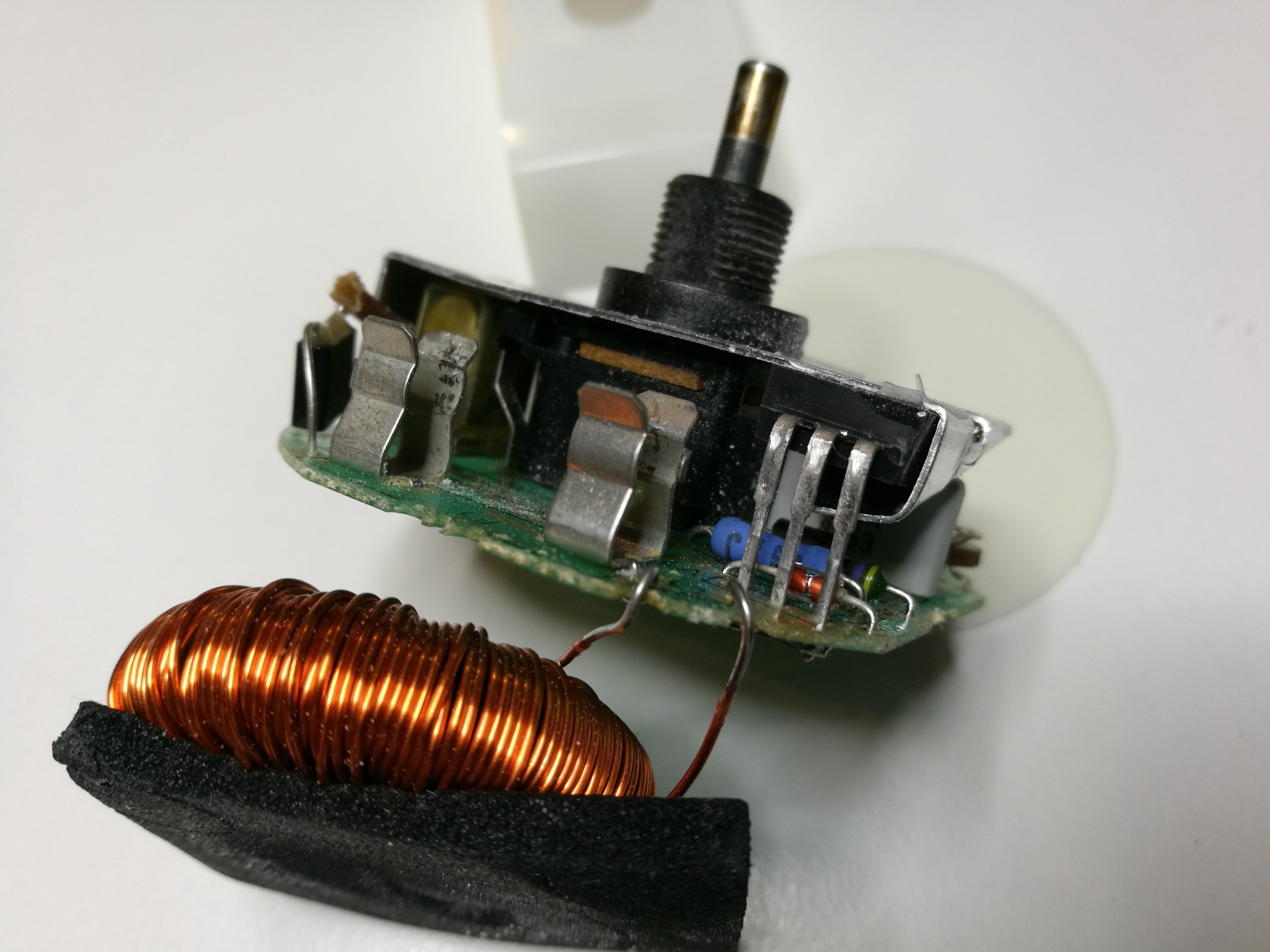 This dimmer seems to have a thermal fuse to cut out power if the device gets too hot. The first picture shows the technical data available and the second picture shows the normal position this component is installed. It looks like this thermal fuse reacts if the internal temperature inside the dimmer case exceeds 115 degrees Celsius (239 Fahrenheit). It is a sensible safety device to have in addition to the fuse.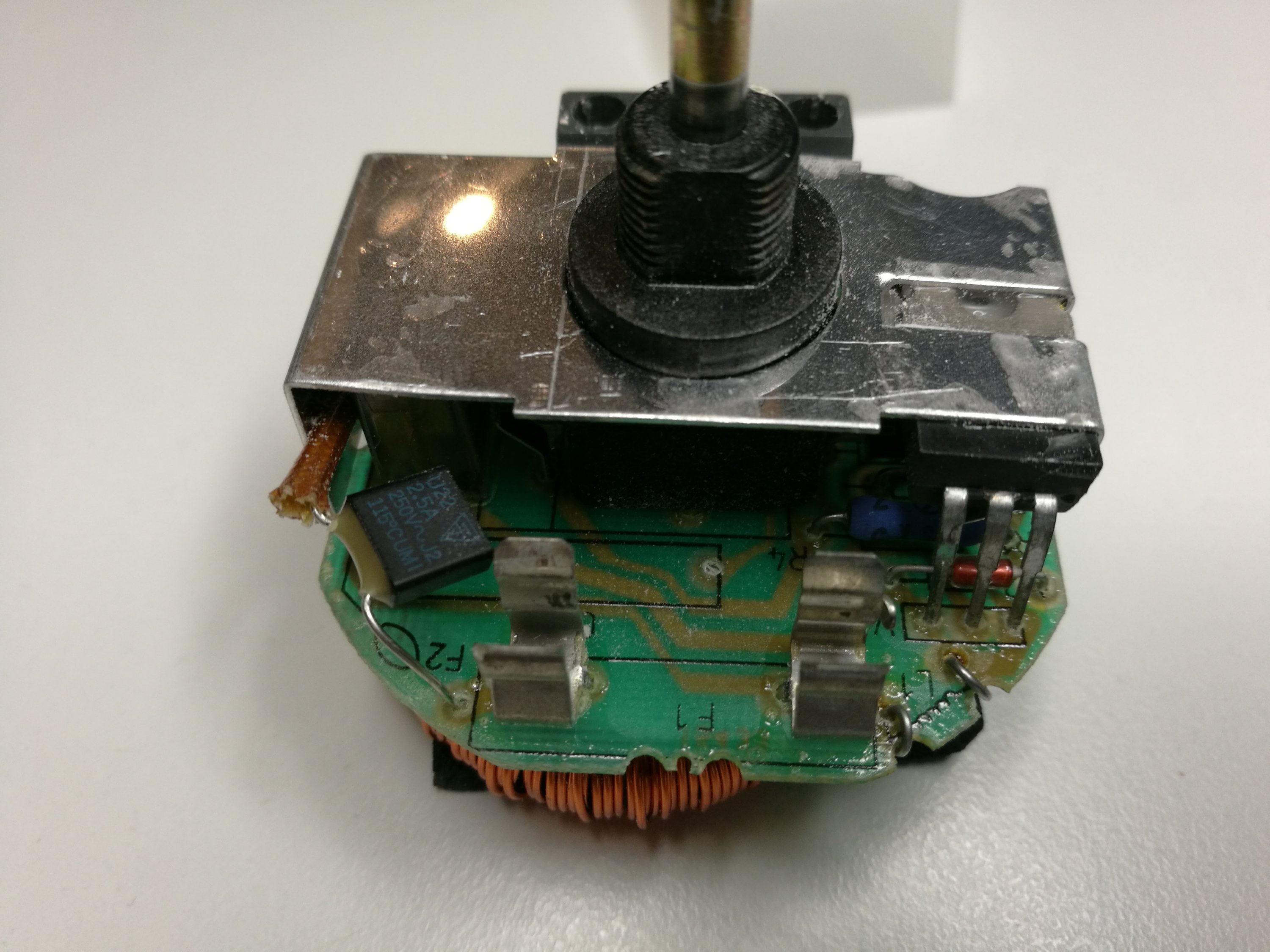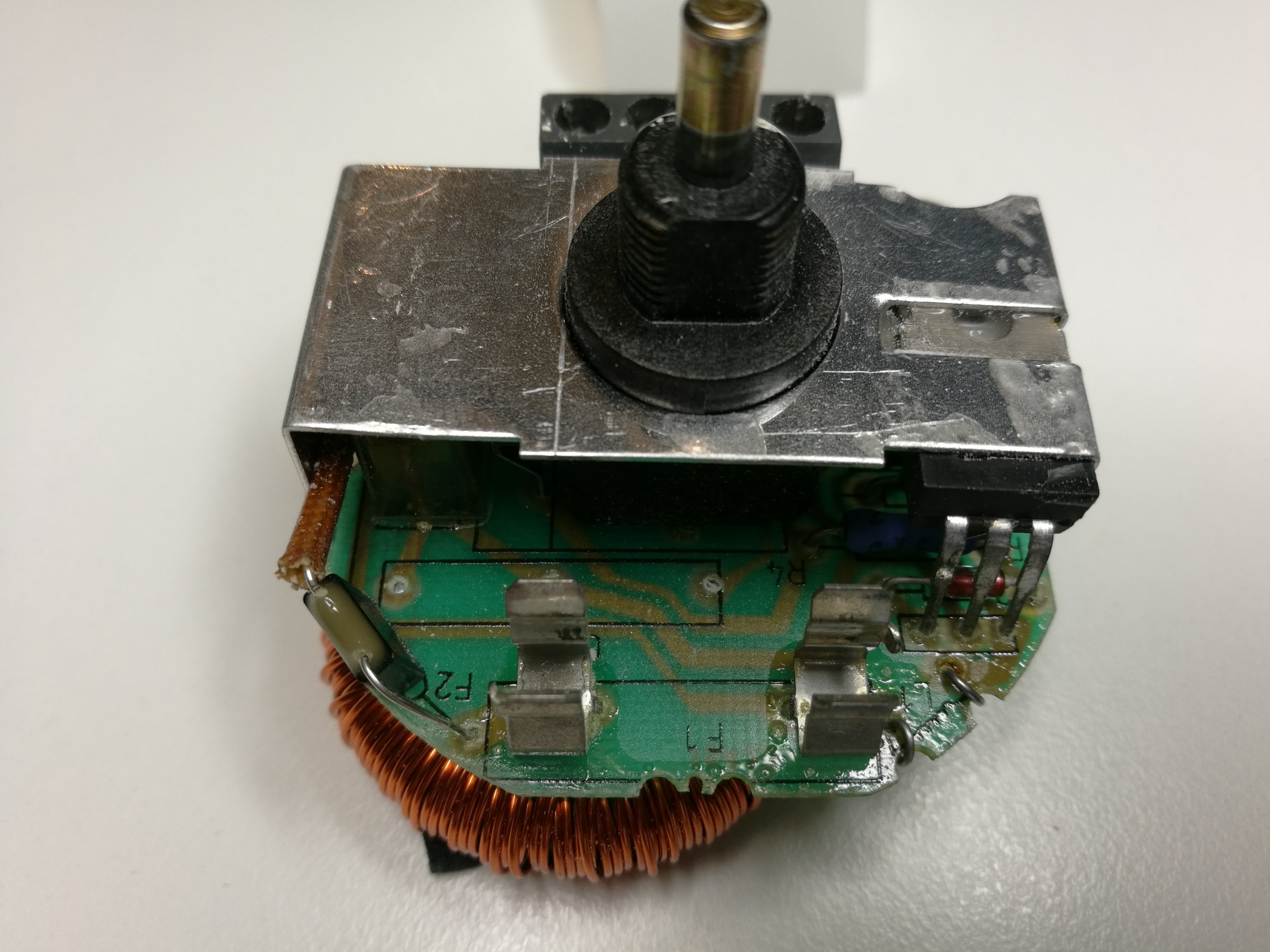 The circuit looks pretty typical for phase controlled triac based light dimmer. I did not trace all the circuit details, bit the main parts look pretty normal. It looks like this dimmer design is quite close to this other light dimmer circuit designed by the same Finnish company that I have documented in my Light dimmer circuits document.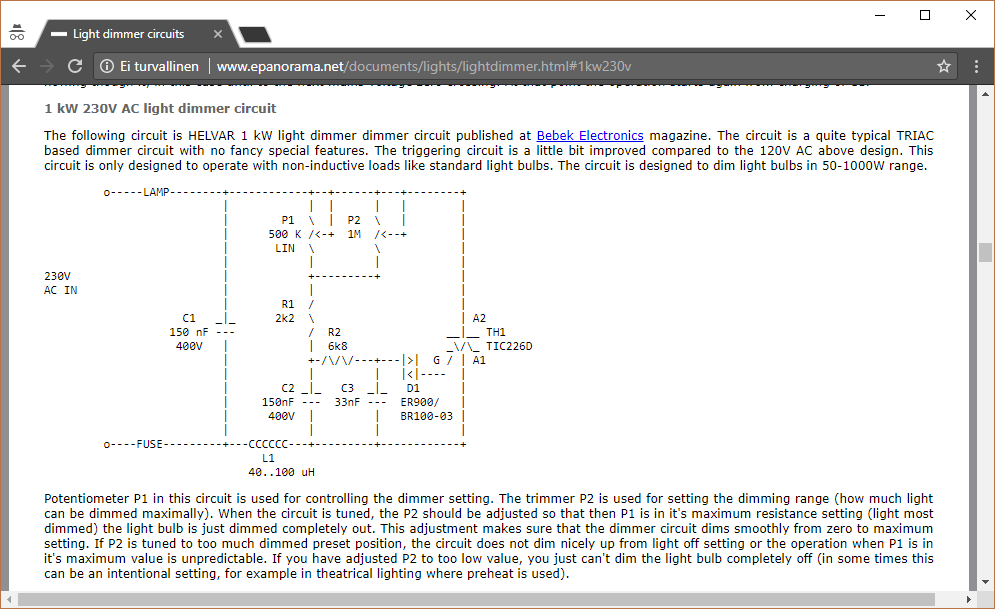 The main difference are some component values and the fact that this smaller power dimmer has also thermal fuse in series with the mains fuse for extra protection.