With PoE (Power over Ethernet) technology, an Ethernet cable can carry power in addition to data. PoE can supply operating voltage to PoE compatible networked devices, such as a WLAN base station, an IP camera, a VOIP phone or IoT device. The original IEEE 802.3af-2003 PoE standard provides up to 15.4 W of DC power (minimum 44 V DC and 350 mA) supplied to each device. Current IEEE standards can handle maximum power up to 30 watts and non-standardized solutions up to 60 watts.
New IEEE 802.3bt standard that will be completed in 2018 will increase maximum power to almost 100 watts (71 watts to powered device available).  I have written an article on the new PoE standard to Uusiteknologia magazine issue 01/2018.
In testing technology for the article I tested some PoE devices. I already wrote an PoE tester teardown. I tried to build my own PoE power supplying circuit (it did not work as planned and finally put out smoke). Then I got one Zyxel power supply. Then built some test PoE powered devices (few LEDs).  And finally I received this 1500V PM3812R Male Isolated POE Module for All Network Cameras power supply:
Here are the product specifications from product page and my comments on them:
1. Specification: meet IEEE802.3af standard, grade class 0 – means that this can output maximum 12.95W of power (minus the losses, expect around 1A 12V on output) and does not specify how much power is really needed
2. Security: have a perfect short circuit protection circuit, 1500V high voltage isolation  - standard defines that you need to have this level of isolation as for Ethernet signals that is 1500V isolation
3. Size: 38 x 38mm, suitable for IPC internal integration design – pretty small size
4. Integrated network filter, suitable for all IPC modules – this device is designed to be power supply for IP Camera module
5. Compatibility: support End-span (1,2+/3,6-) and Mid-span (4,5+/7,8-) two modes of power supply – good that supports both standard powering variations
6. Working temperature: -20 degree to 65 degree stable work – quite useful temperature range in celsius
The module comes with two page wiring diagram + datasheet.
The price is pretty reasonable around 4 euros. This device is clearly a module designed to be integrated inside some network camera. But as such this looks like this could be useful for DIY applications.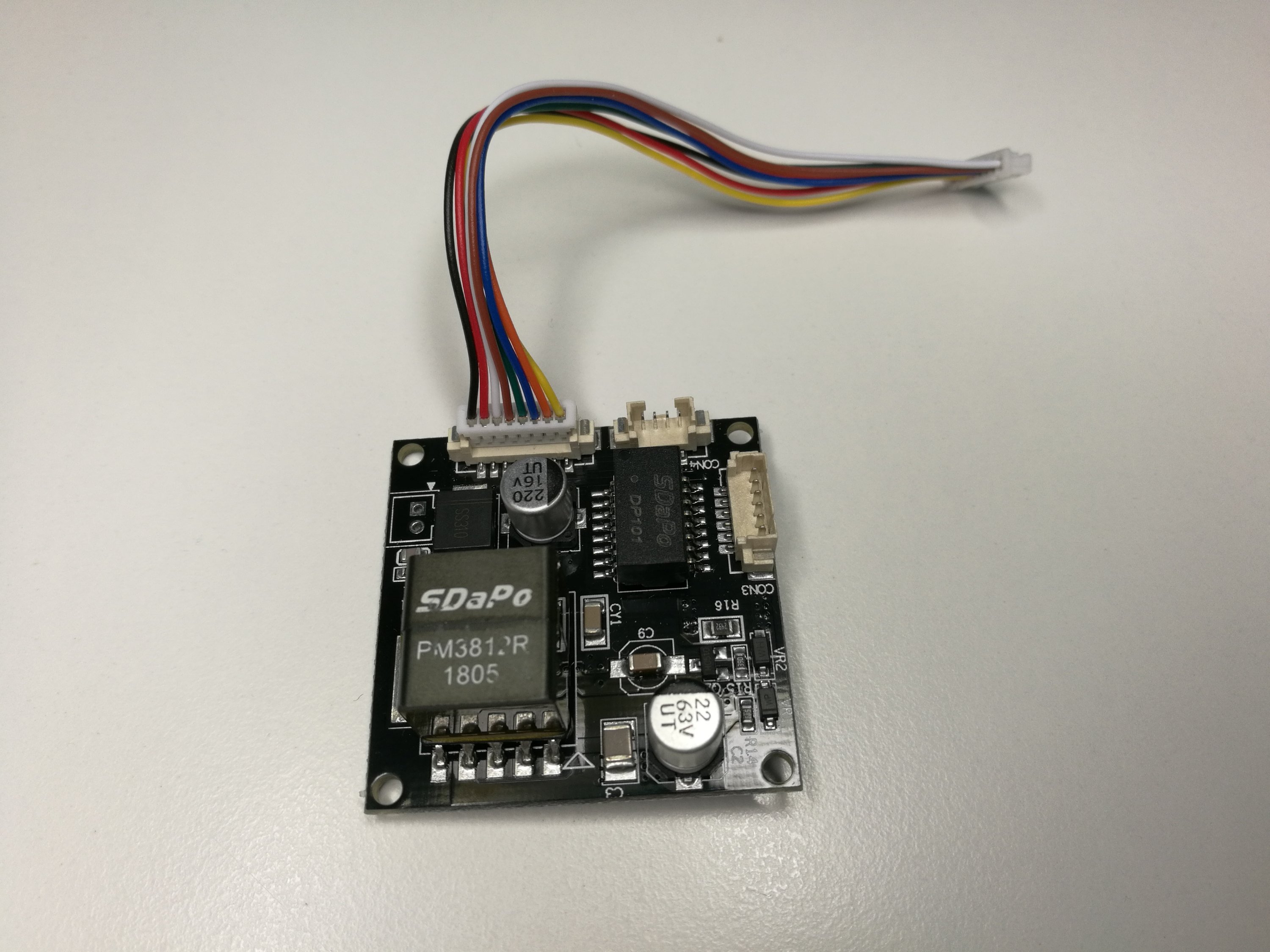 Here is close-up to the component side of the module. On the bottom left there is Ethernet transformer. On the upper right corner there is the switch mode power supply power isolation transformer that is used for converting 37-57V voltage to isolated 12V together with the control IC and handful of other components.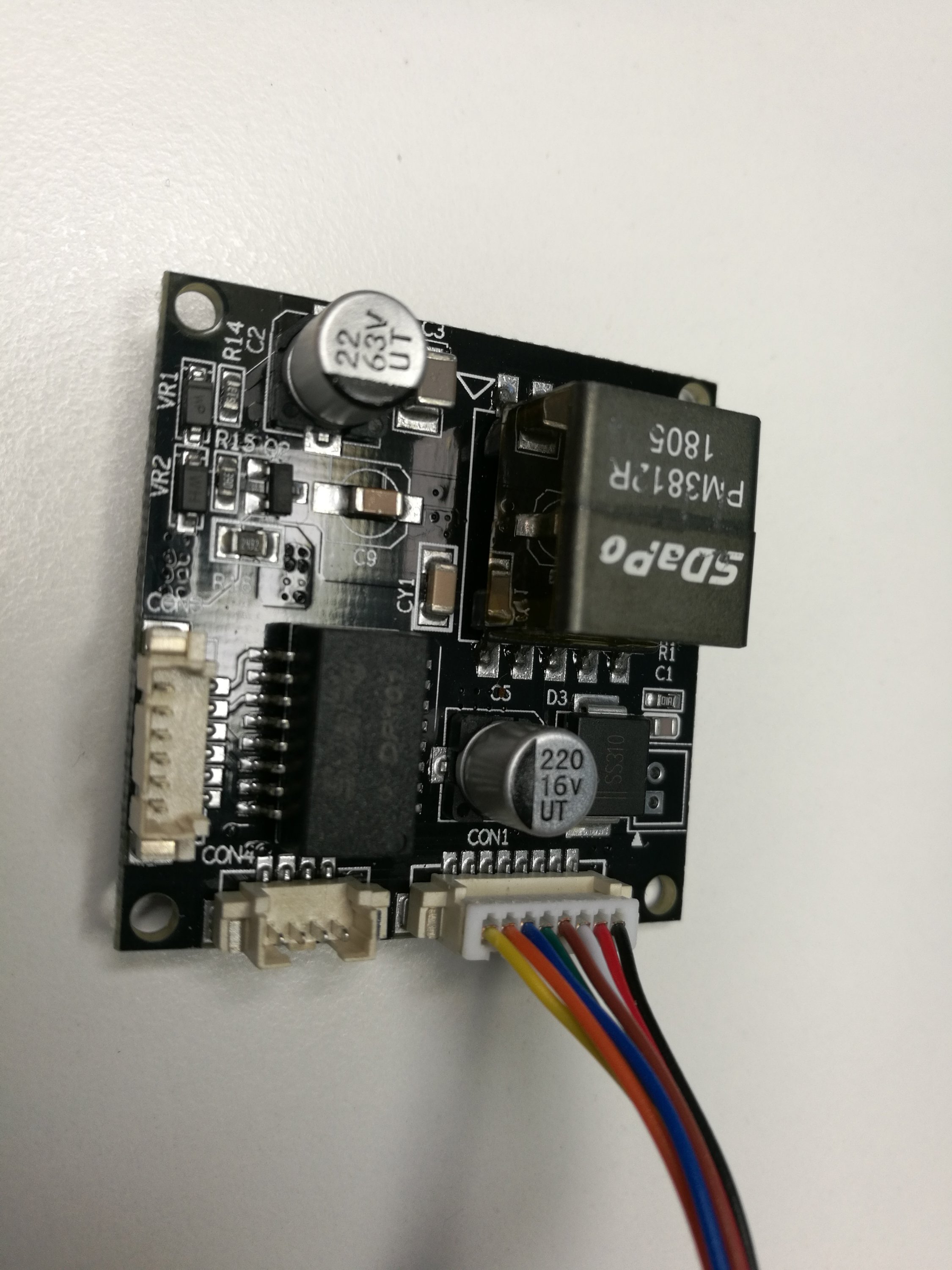 On the bottom side the main active components are two M86S bridge rectifiers (top left) and the main control IC (on the center) with marking 3812R. It is nice that there are clear markings for different connector pins. The connectors on the top left corner are designed to be connected to RJ-45 connector and most numbers refer to pins numbers in it. In addition there is input for external 12V input. On the right side there is 12V output. The connector that has colorful wires on it is designed to be connected to network camera motherboard (which I don't have).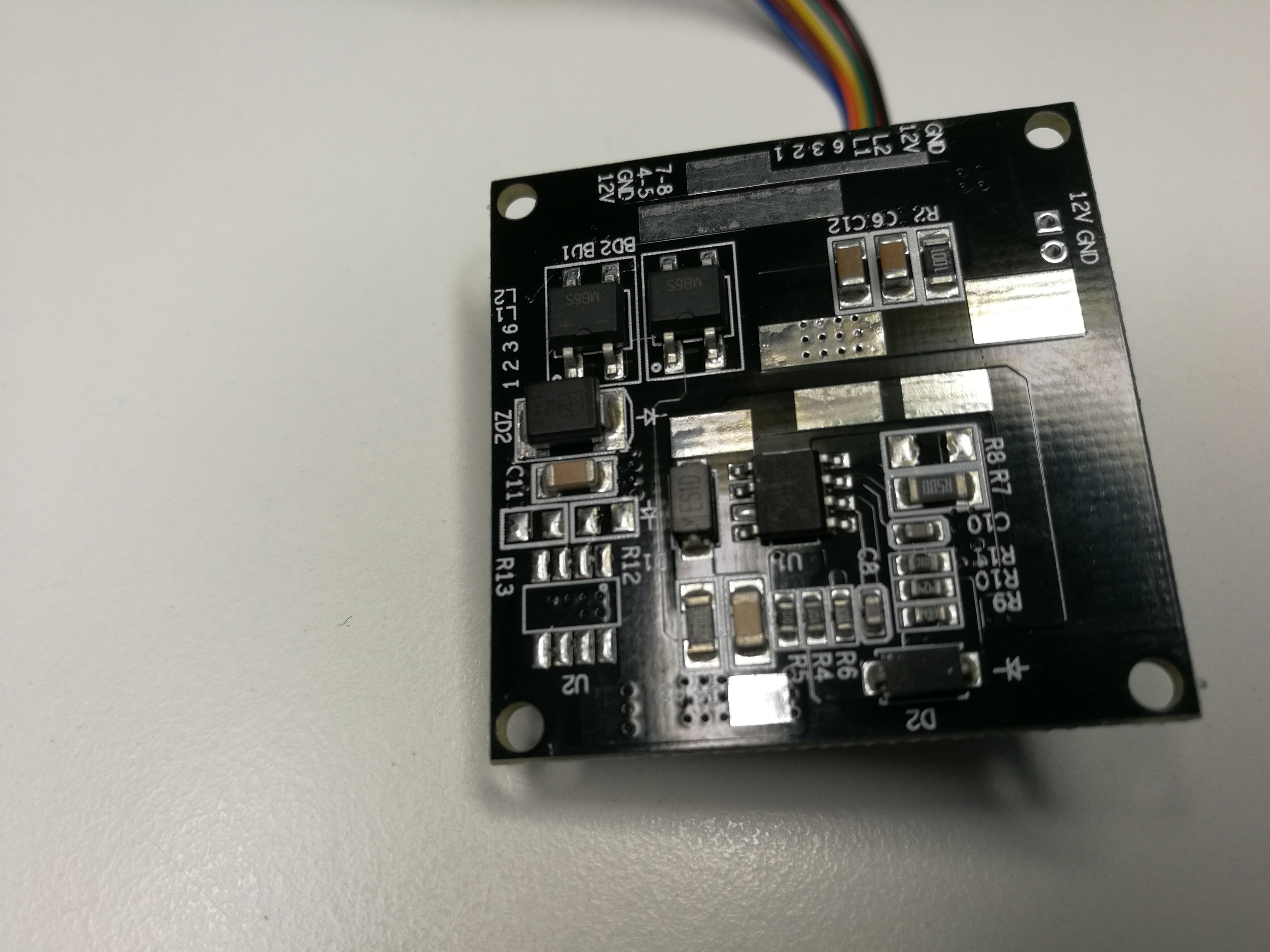 For testing I soldered wires for the 12V output. Because I did not have suitable cable set I could plug to power in connector,  I had to solder two wire-wrap wires directly to the connector pins.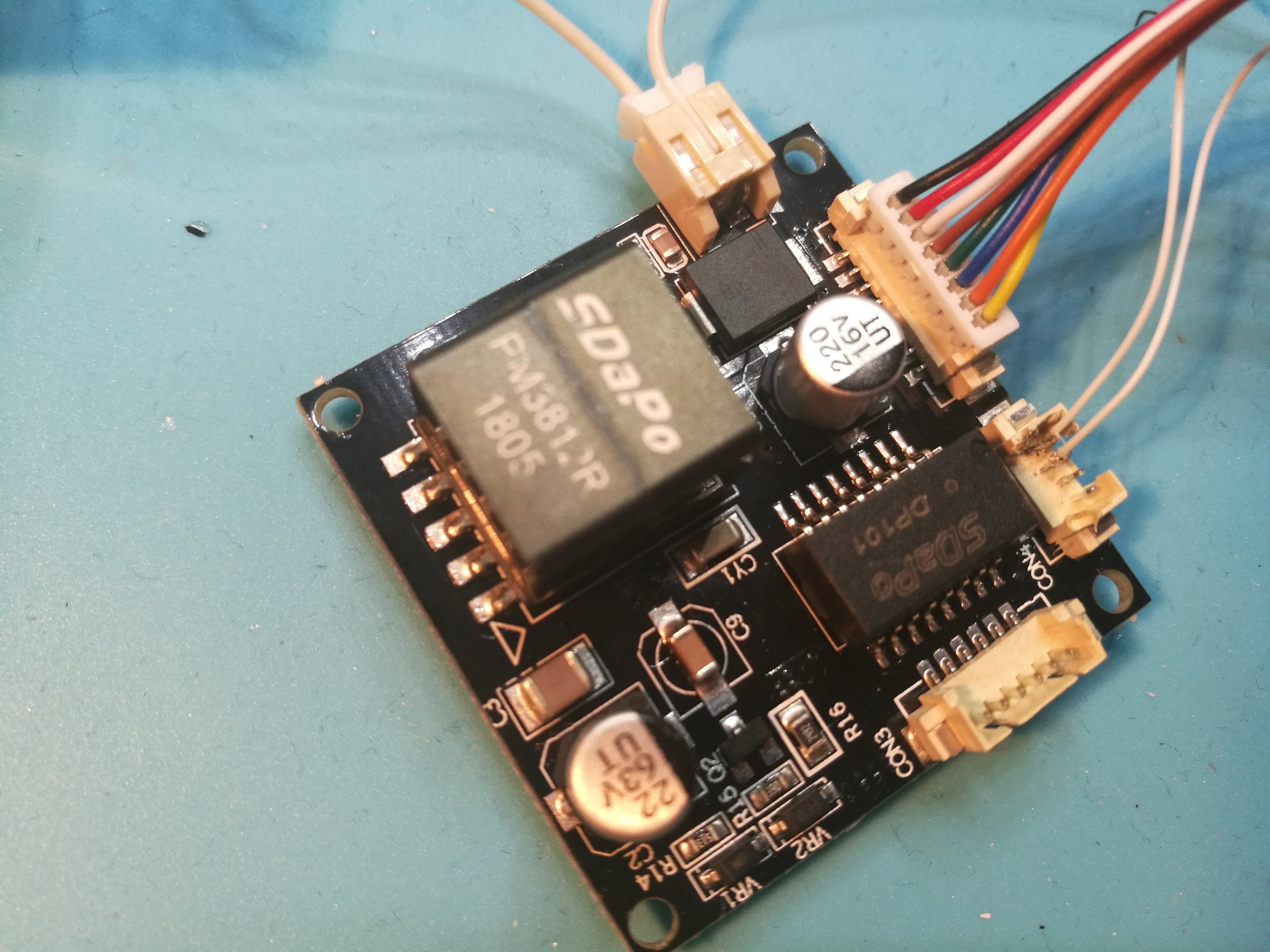 Here is the final test setup for testing.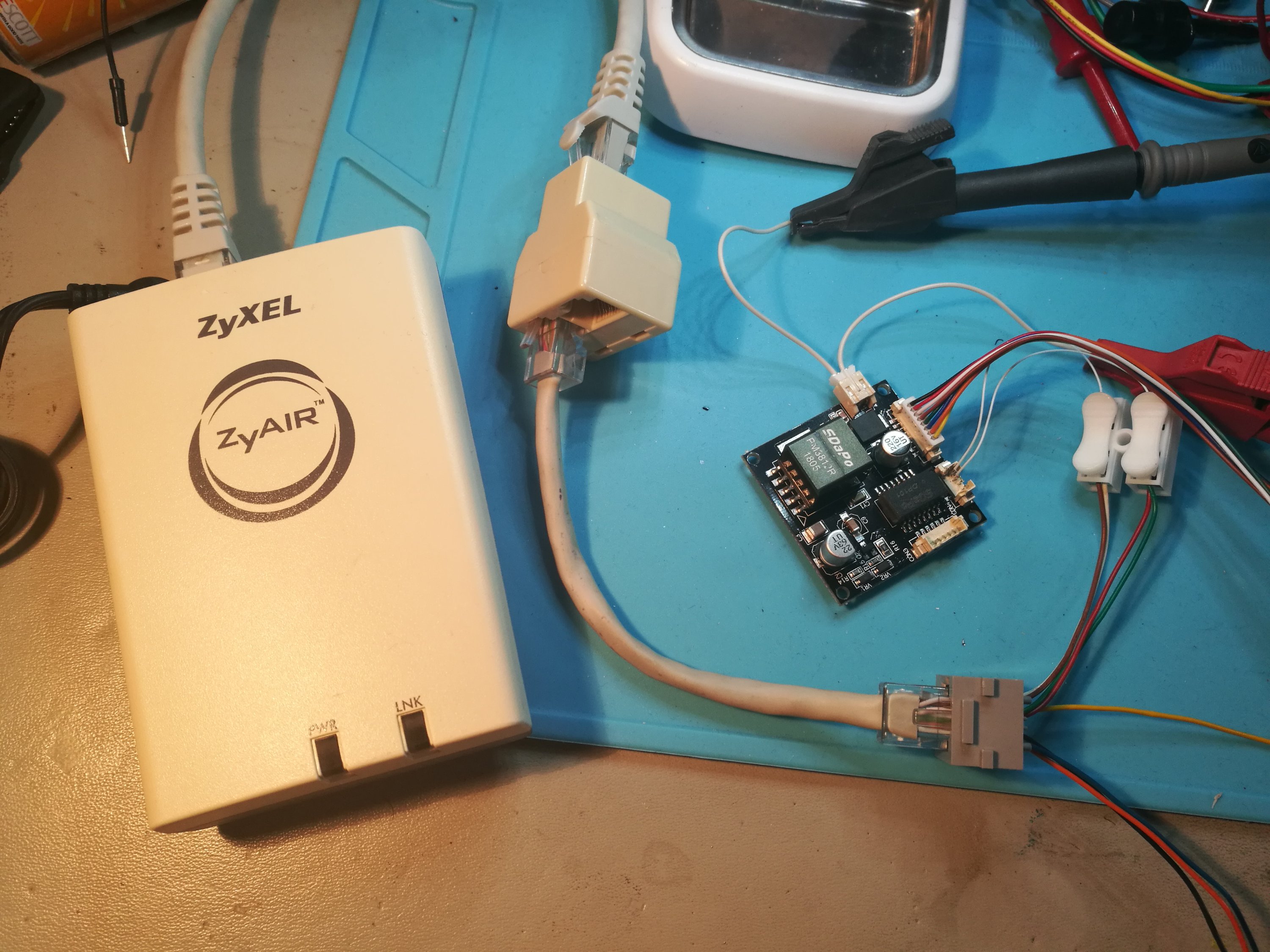 The power supply worked pretty well.The PSE could nicely detect it and start to send power to it through Ethernet wiring. I could use this PSU module to power few watts 12V light bulb nicely. If I tried to connect too powerful load, the power feeding to output stopped. The output voltage was pretty close to 12V. The data sheet promises up to 1A current from it.
I also did some testing on isolation capabilities of this circuit. I measured the isolation between Ethernet side and 12V output side, and I got "open circuit" reading with insulation resistance meter at 250V, 500V and 1000V test voltages.
It seems that this 1500V PM3812R Male Isolated POE Module for All Network Cameras seems to be do well that it promises to do. The downside is that this module has tiny special connectors for which I don't have suitable wire set (I don't know where to get).