Biltema sold this ground fault interrupter (RCD / GFCI) device few years ago (does not seem to sell anymore). It is designed to be connected to 230V AC 50 Hz electrical outlet.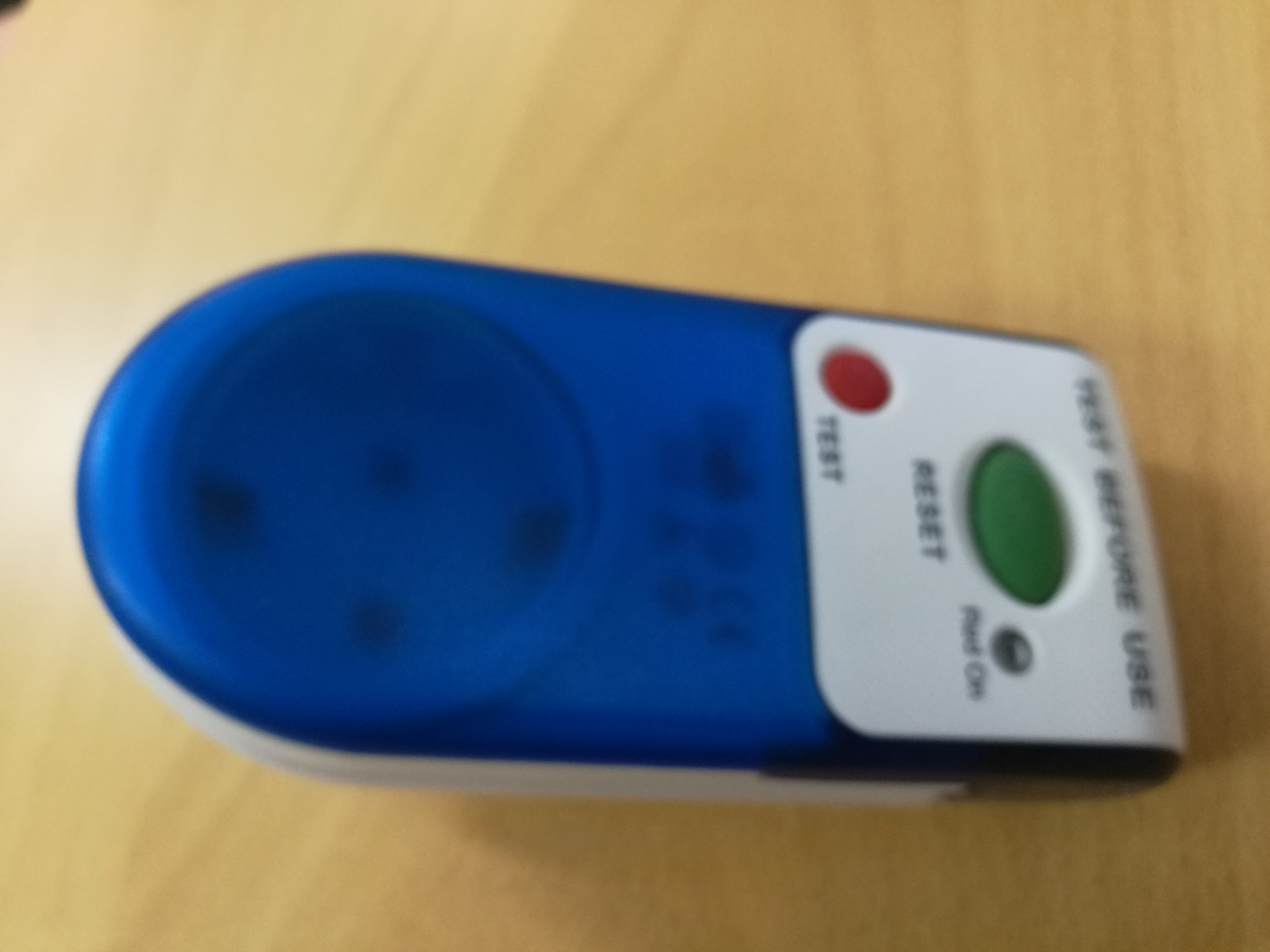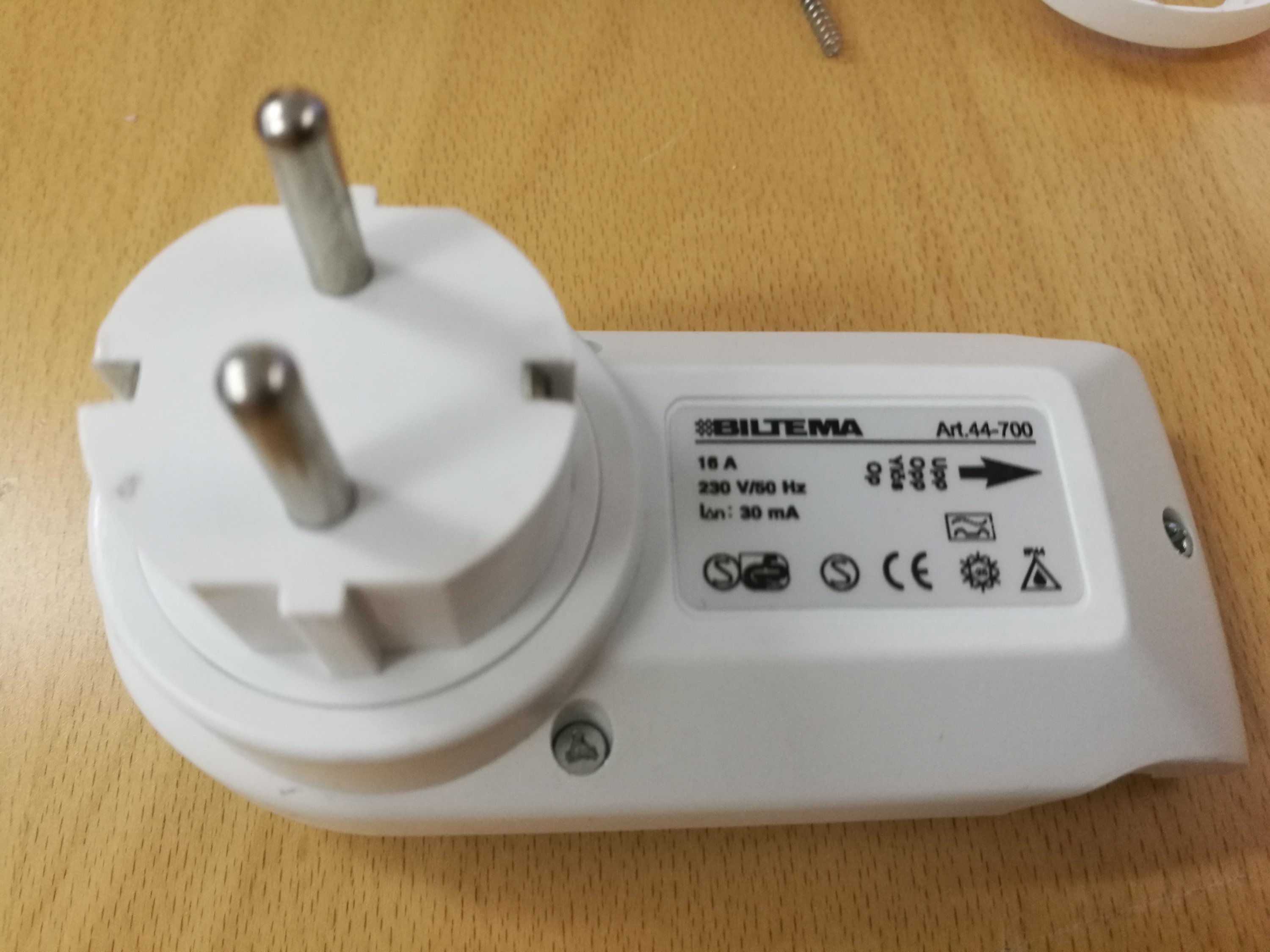 The information on the back of the device tells that this will trip at 30 mA leakage current. The symbol tells that this device will trip with AC leakage and pulsating DC leakage. The device is designed to be able to handle up to 16A current.
This device was designed to that you have to press the green "RESET" always when you want to turn it on after you have connected it to mains power. The device will always reset to tripped/OFF position if mains power is cut out. Maybe it was designed to work in this so that it would also protect the user against fault if the neutral wire (one of the most cumbersome bugs that other RCD types do not always protect).
Let's look inside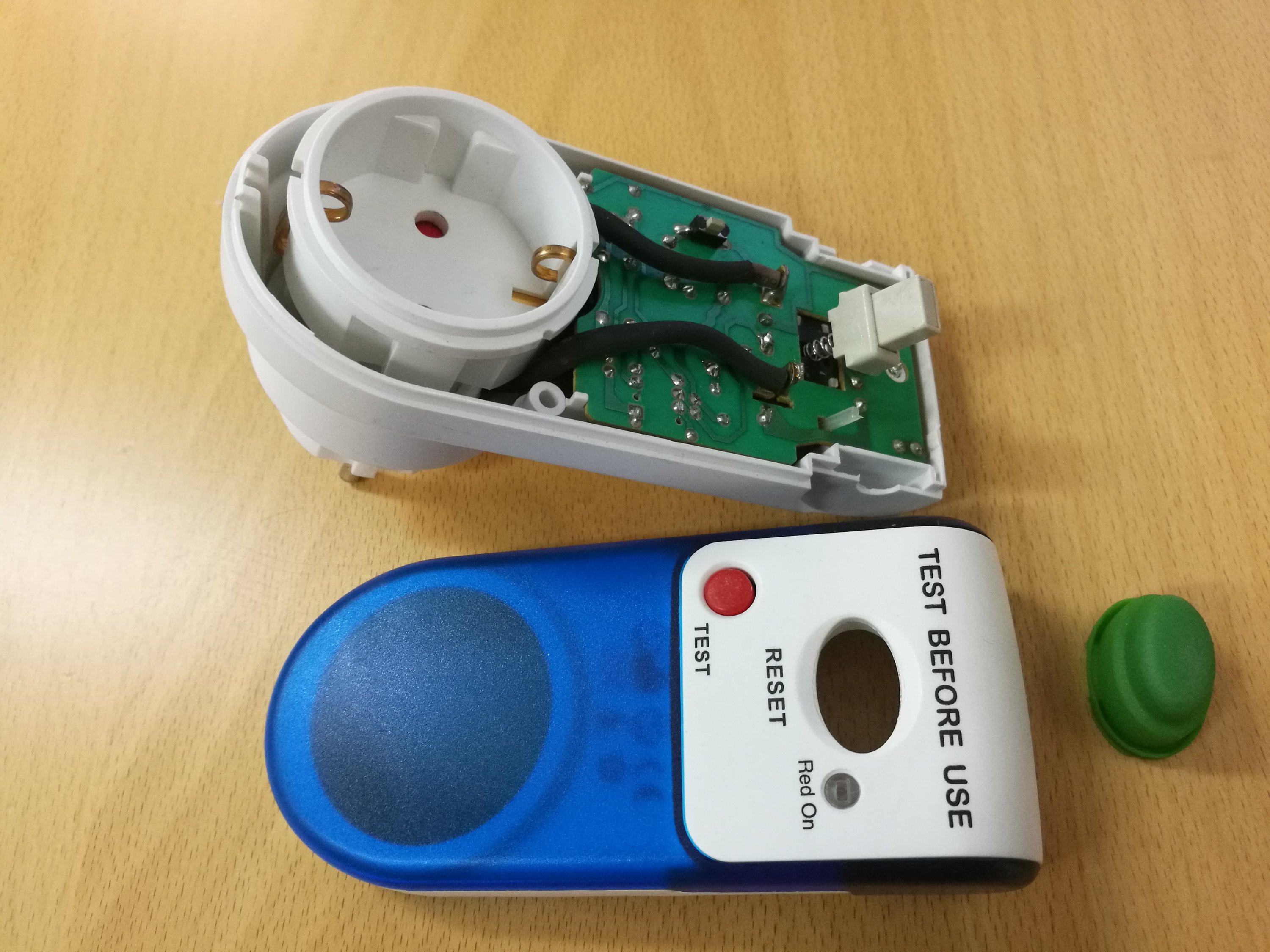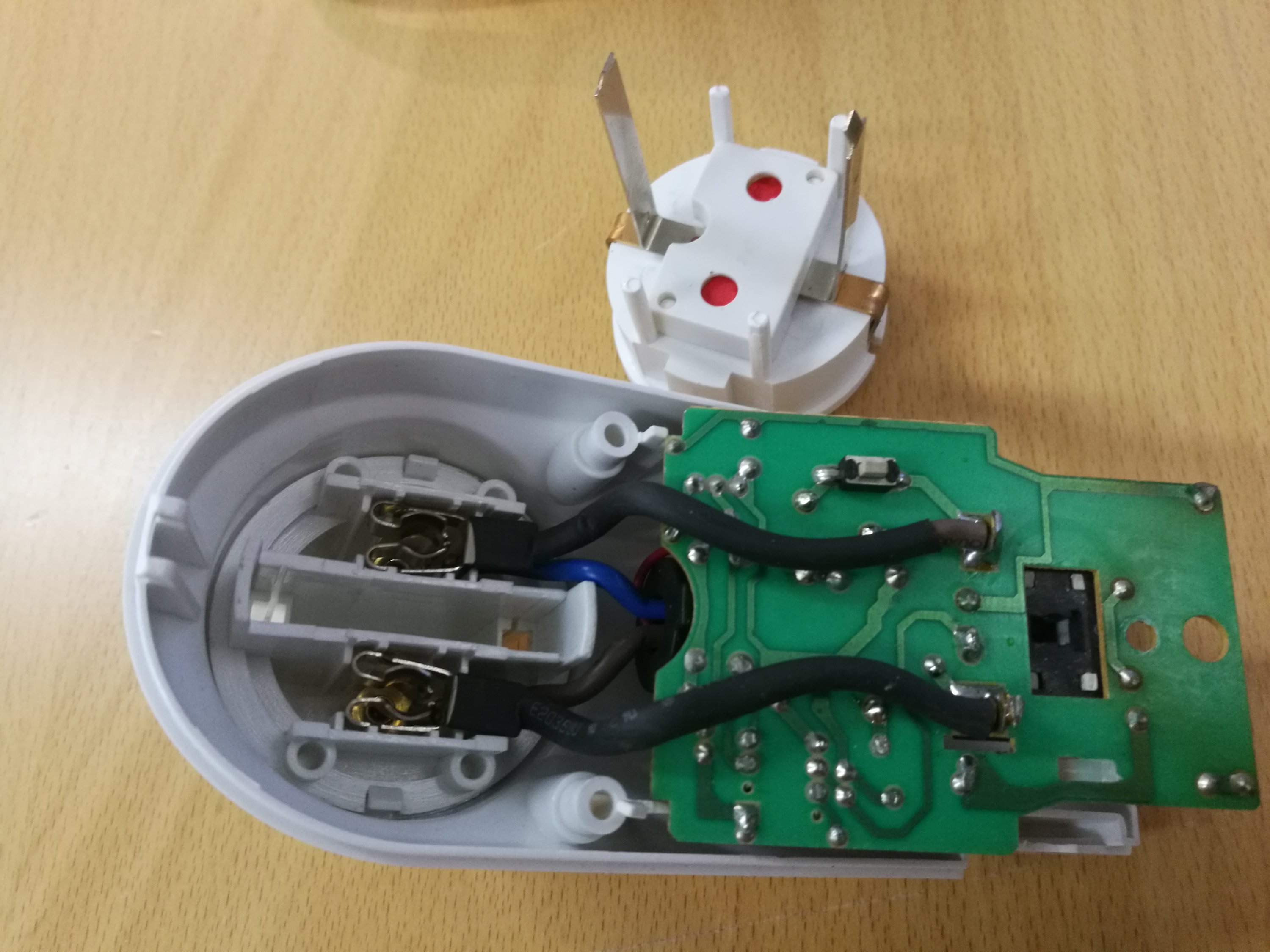 Quite normal here. Removing the button revealed some loose plastic parts dropping out. This tells why it did not work mechanically as it should. It seems that the main failure mode was a mechanical failure that prevented the device to be properly turned on so it was discarded as damaged device.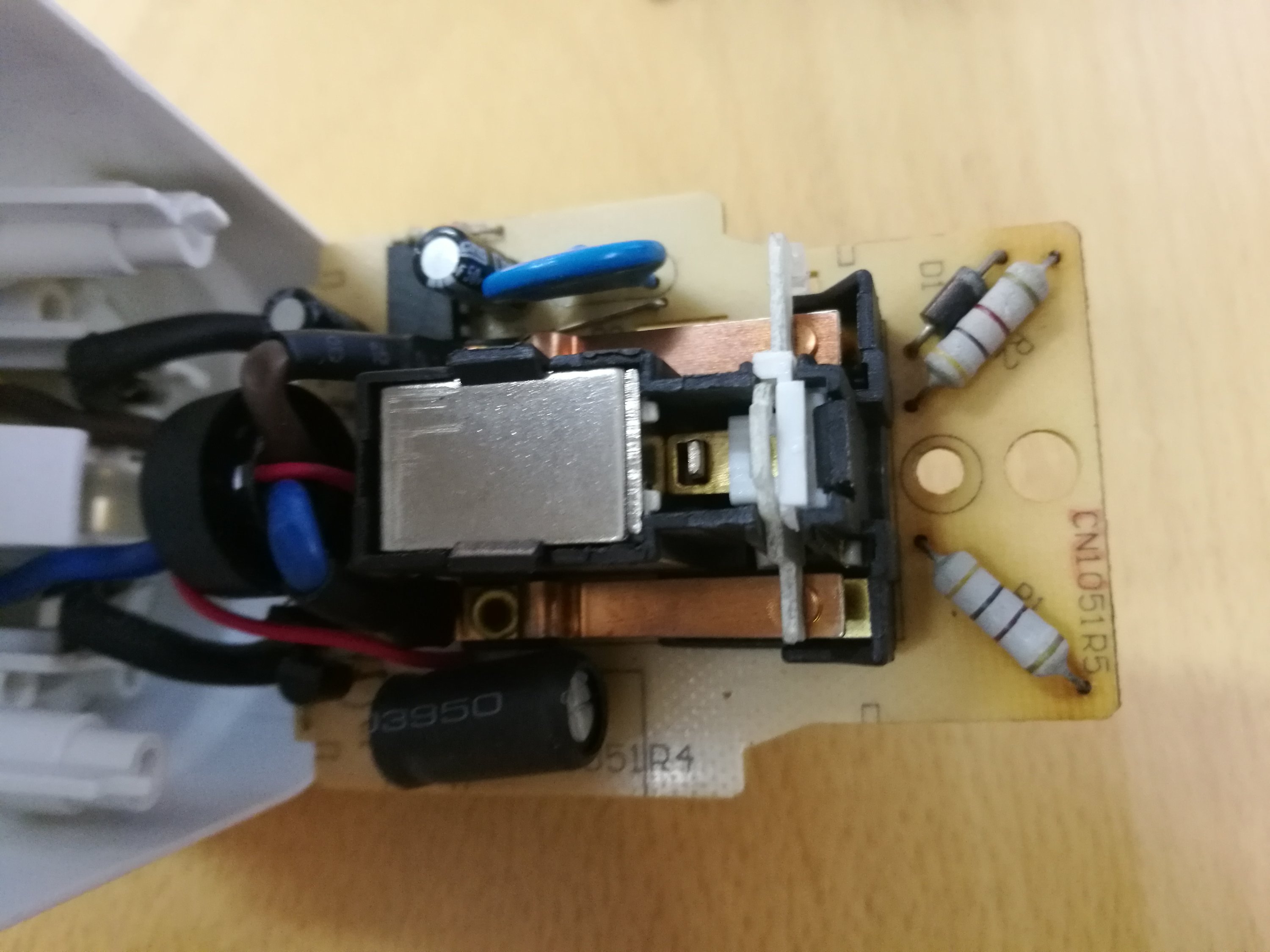 Here black thing with hole on the left the current transformer used to measure the current difference between incoming live and neutral wires. The third thin wire implements the "test" button simulated fault current. The electronics consists mainly of one 8 pin IC (with markings sanded off) and two components that look like transistors (could be transistors or thyristor). The big resistors and diode on the right seem to be as part of the transformer-less low voltage power supply used to generate the low operating voltage to the electronics.
Looking at the contacts closely reveal that there has been some serious sparking on the current carrying contacts. Maybe there has been a serious short circuit or big power turn-on surges (for example switch mode power supply with large startup surge connected to output).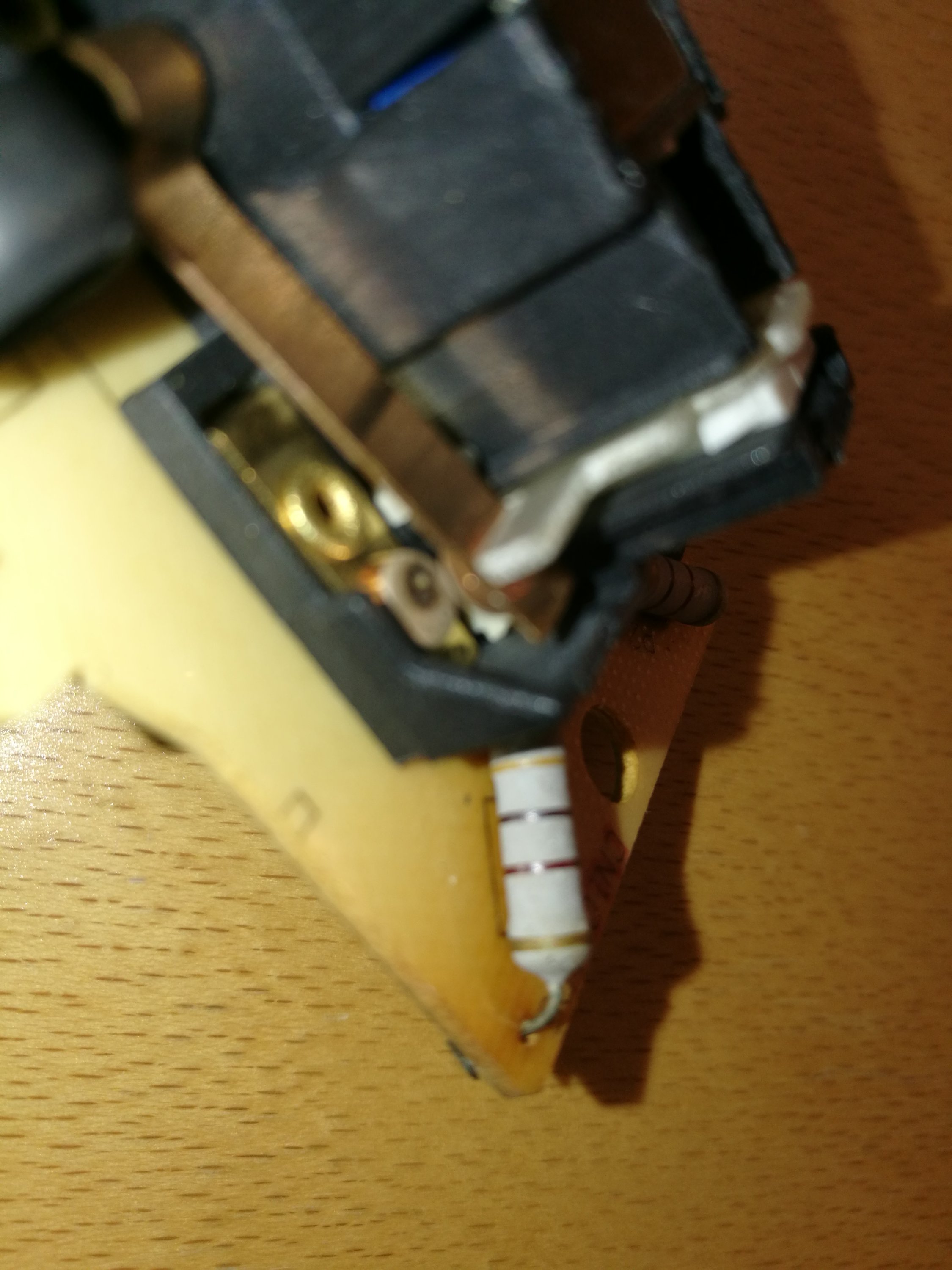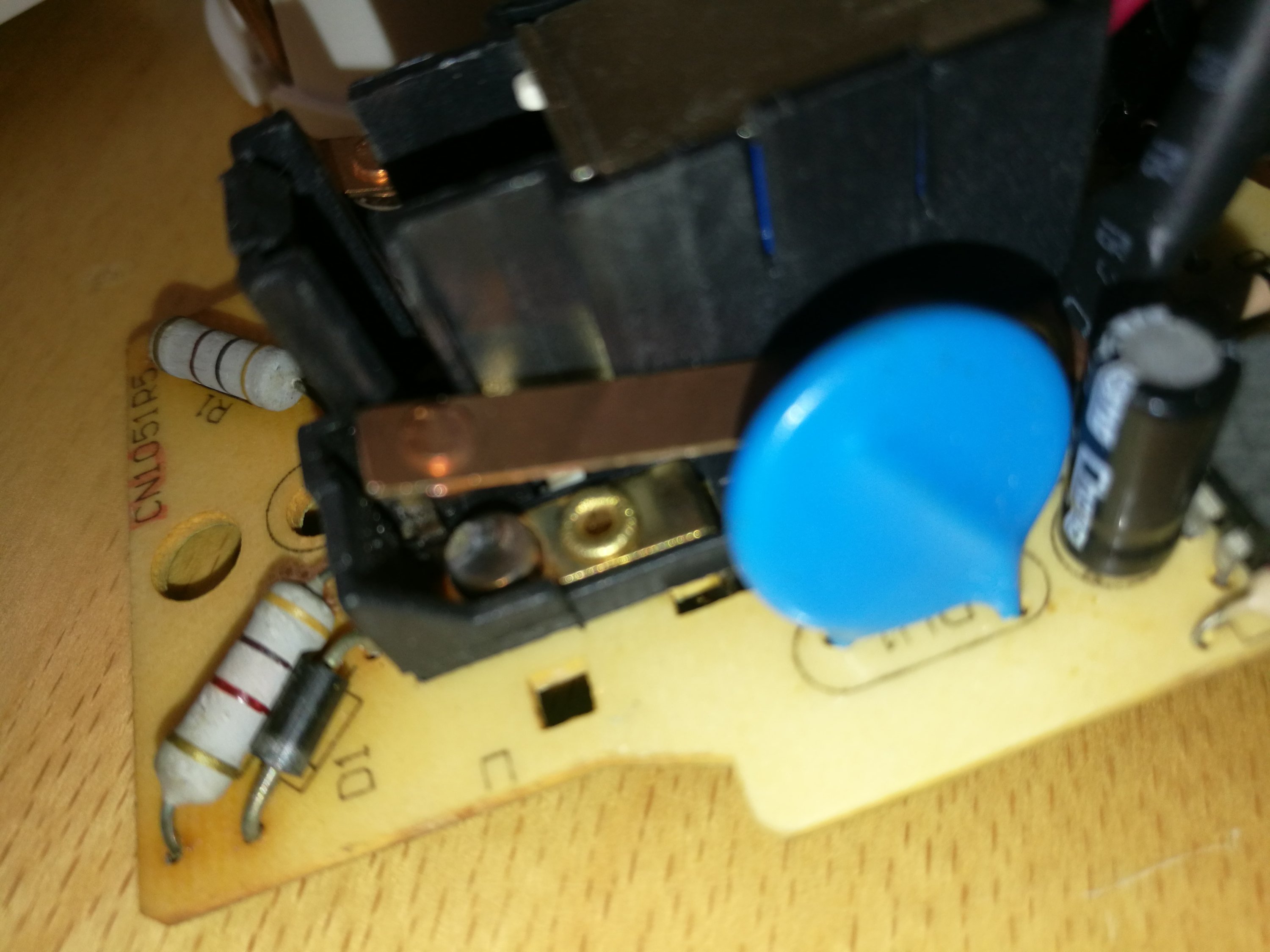 Some of the sparks have been so strong that they have made their mark to the case as well.