I have had this cheap USB endoscope for few years. Then it suddenly stopped working.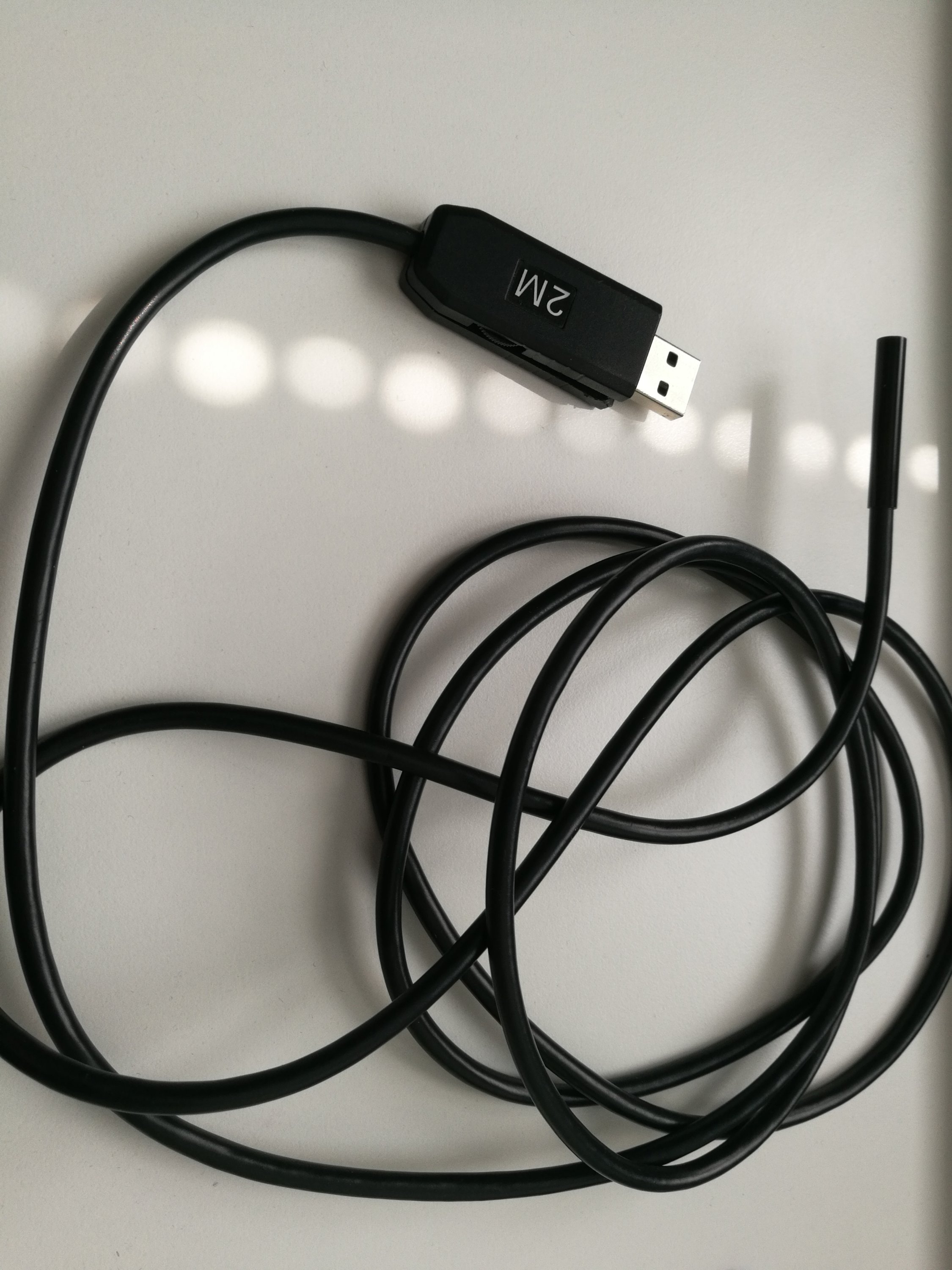 So I opened it up to see what is inside and hopefully fix to work again.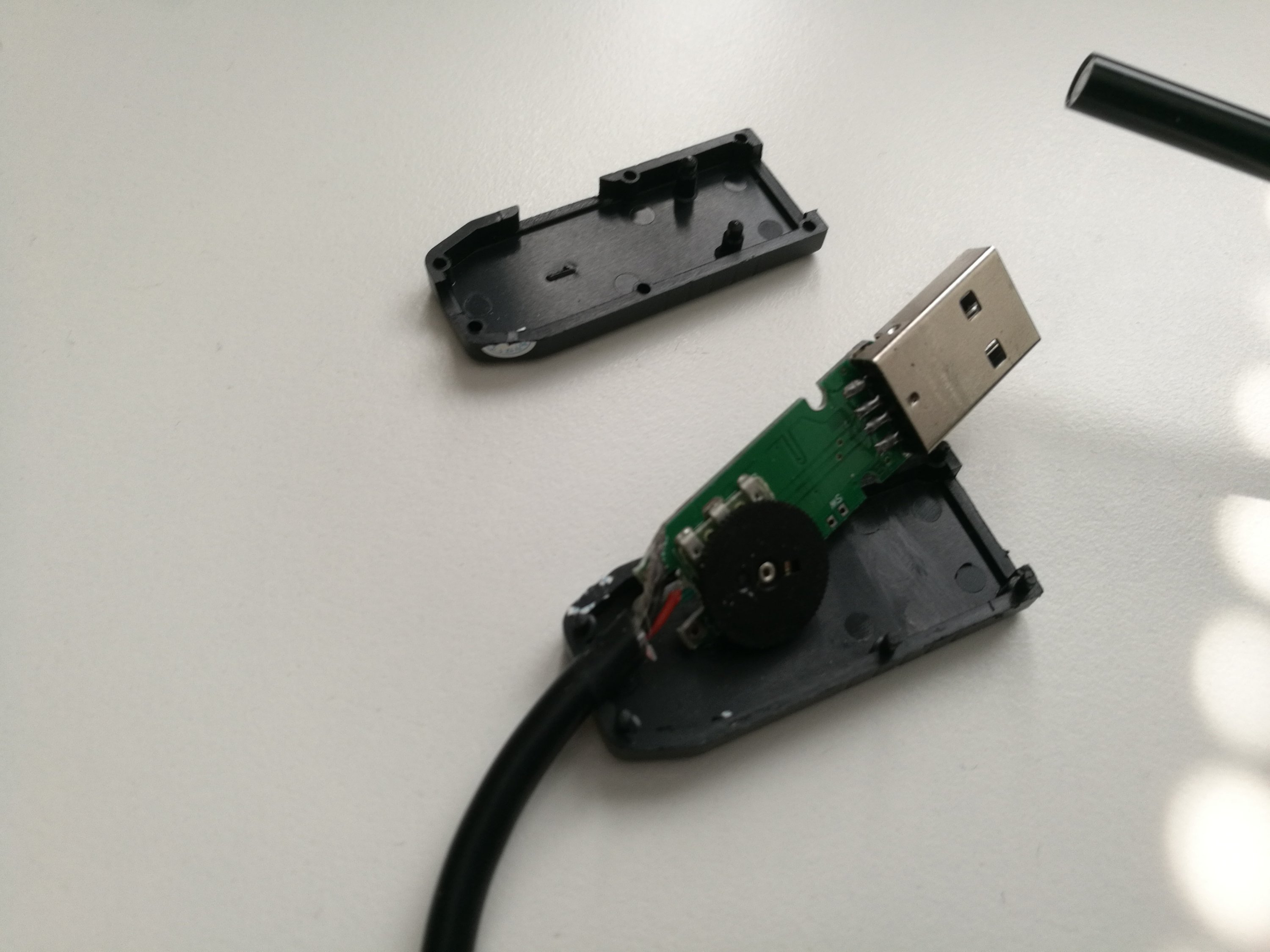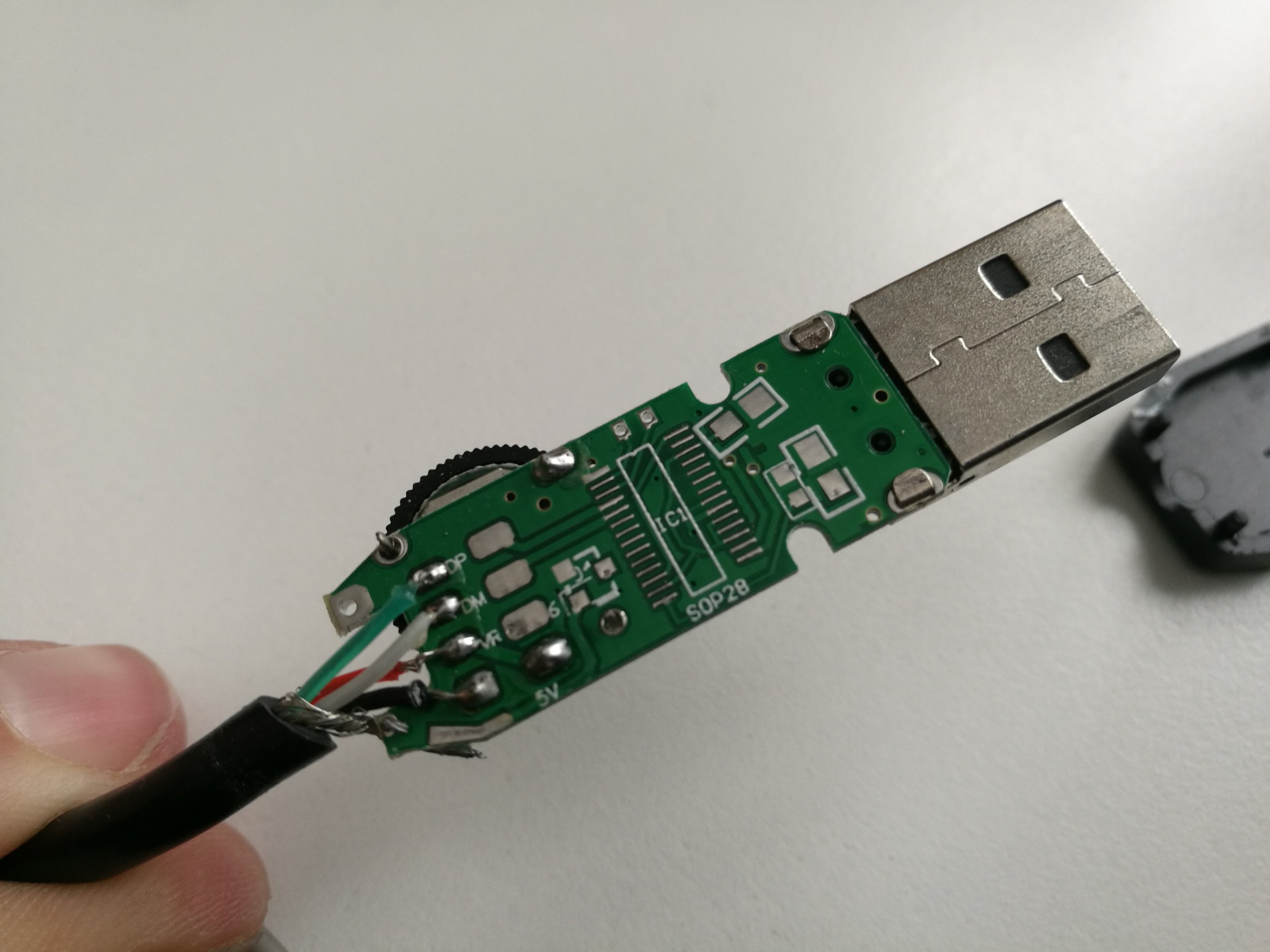 The problems seems to be loose green wire. A bit of soldering and it works again.
Not much electronics. Just wiring from USB connector to camera cable and one potentiometer to adjust camera LED light brightness (black wire on cable).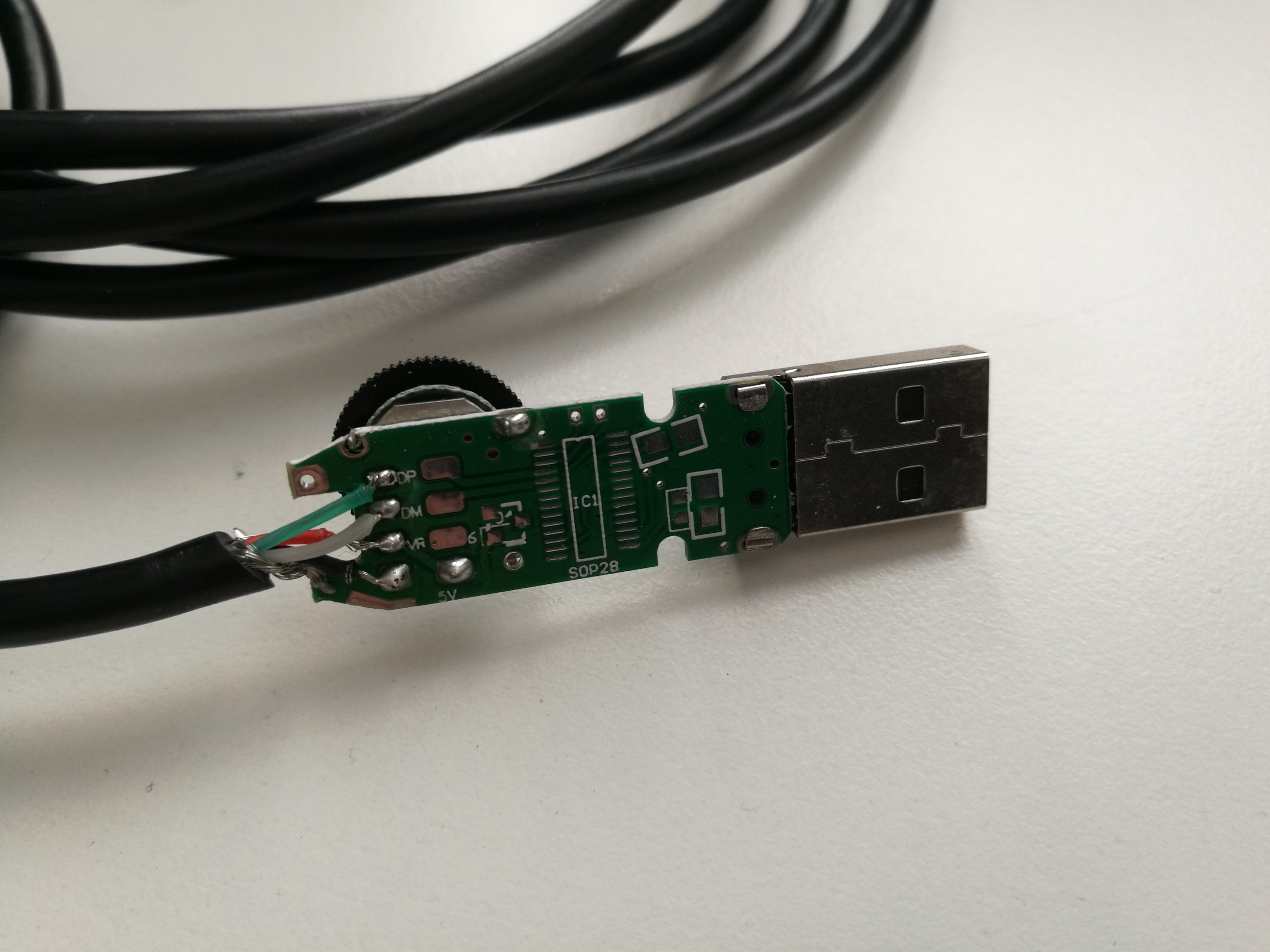 Everything works again. Computer recognizes it as USB 2.0 camera. It also works with Android phone using USBC OTG adapter and CameraFi app.