Managing energy demand spikes with seasonal forecasts of heatwaves and cold spells
https://horizon-magazine.eu/article/managing-energy-demand-spikes-seasonal-forecasts-heatwaves-and-cold-spells_en.html
The impact of heavy droughts, heatwaves and cold spells on energy demand and supplies would be lessened with seasonal climate forecasts that allow energy companies to better predict spikes in usage ahead of time, researchers say.
Researchers already have the ability to predict what changes in climate can be expected in two to three weeks' time, or even in several months' time. Unlike weather forecasts, these climate forecasts aim to predict how conditions may change compared to what is normal for that time of year.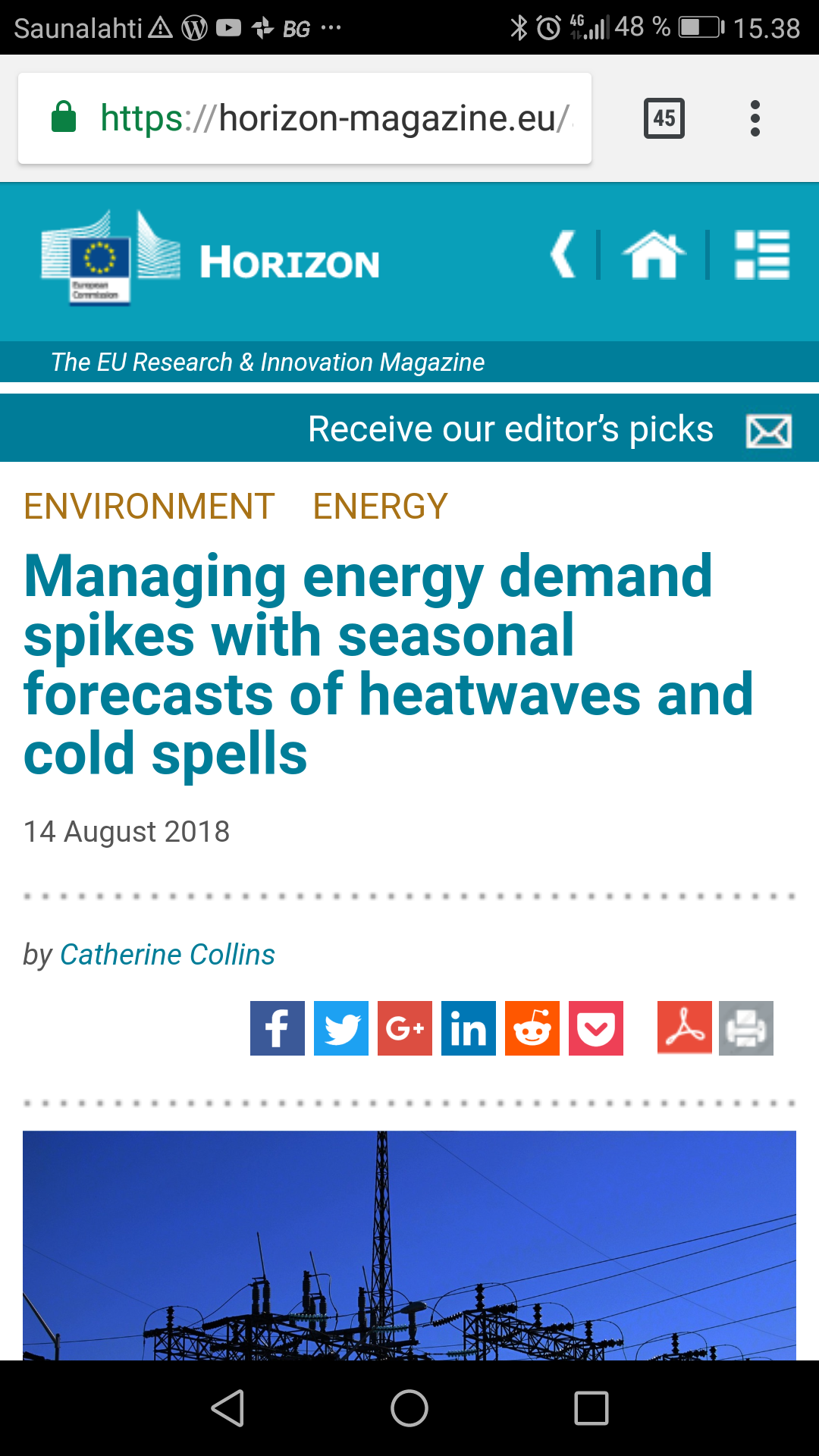 Across the sea:
It's Time to Tie the U.S. Electric Grid Together, Says NREL Study
https://spectrum.ieee.org/energywise/energy/the-smarter-grid/after-almost-100-years-of-talk-time-might-be-right-to-strengthen-the-interconnect
The U.S. electrical grid is really made up of three largely separate grids with puny transmission connections at the seams.
The need to better distribute renewable energy resources across the country isn't merely a research question.