Wi-Fi Alliance just announced a new marketing policy for Wi-Fi technologies. Their goal is that new new approaches allow users to more easily differentiate between different Wi-Fi® technologies from version numbers than using traditional long IEEE technical names.
The newly introduced IEEE 802.11ax technology will be known in the future with the marketing name Wi-Fi 6.
The Wi-Fi 5 name is used in 802.11ac-enabled devices.
Wi-Fi 4 recognizes devices that support 802.11n technology.
For some reason Wi-Fi Alliance did not want to officially introduce Wi-Fi numbers 1,2 and 3 to describe previous Wi-Fi versions (like 802.11a, 802.11b, 802.11g).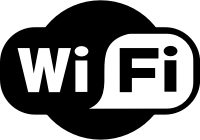 The idea of making new marketing names might sound great for Wi-Fi Alliance  but might not be be the best idea. Here are some points that I want to make:
- I just hate that I needed to make last minute editing to otherwise ready magazine article I had written on Wi-Fi technologies due this sudden release. I hate doing last minute unexpected changes in a hurry.
- They seem to advertise this new naming as "silver bullet" for Wi-Fi identifications, but I think it is less than that. Why did they came this idea not this late? First Wi-Fi standard was made over 20 years ago.
- Why did they not make a one simple naming system that covers all the relevant versions clearly? Now they have a system that has numbers from 4 to 6 and it does not cover the older technologies. As we know many old technologies do not dis-appear overnight, which means that us technology journalist and bloggers end up in the situation where when writing about Wi-Fi we need to have a mixed mess of old and new naming for a long time (and maybe need to describe why there is still this naming mess).
My advice: Wi-Fi Alliance step up and fig your new already broken new naming system! A clear one system that covers everything will be better than this partial solution.