I ordered this cheap (around $10-15) 5.1 channel USB sound card from China few years ago. The device does not have markings on the box so hard to day which exact model it it was. It seems that there are several similar looking cards available at dx.com and banggood.com even today.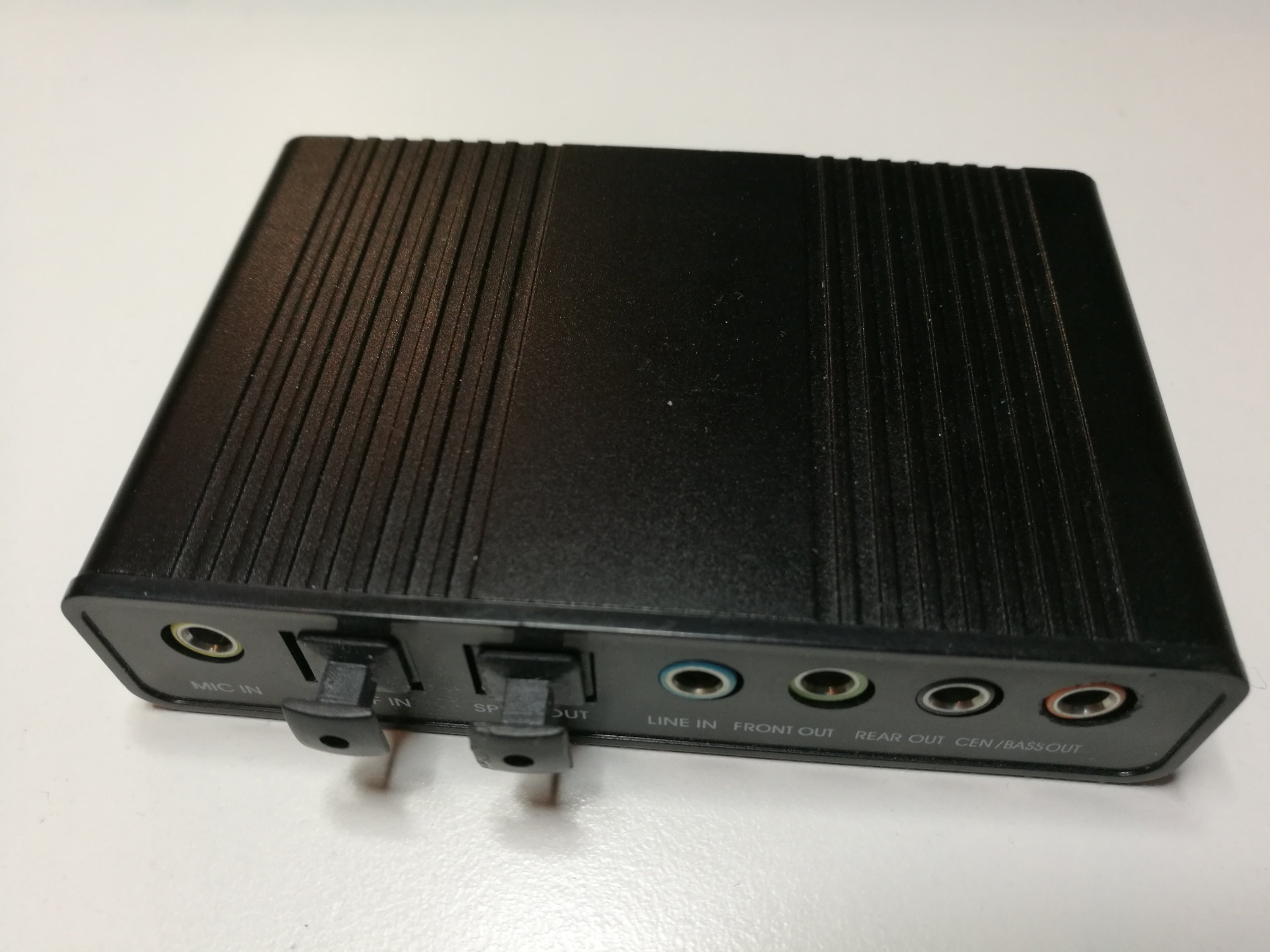 CM6206-LX based USB Sound Card (Cheap Chinese 5.1 + Optical in / out)
My sound card got damaged so that miniUSB connector was not where it was supposed to be – it was loose somewhere inside the case.
Let's open the device to see what is inside and if it can be repaired easily.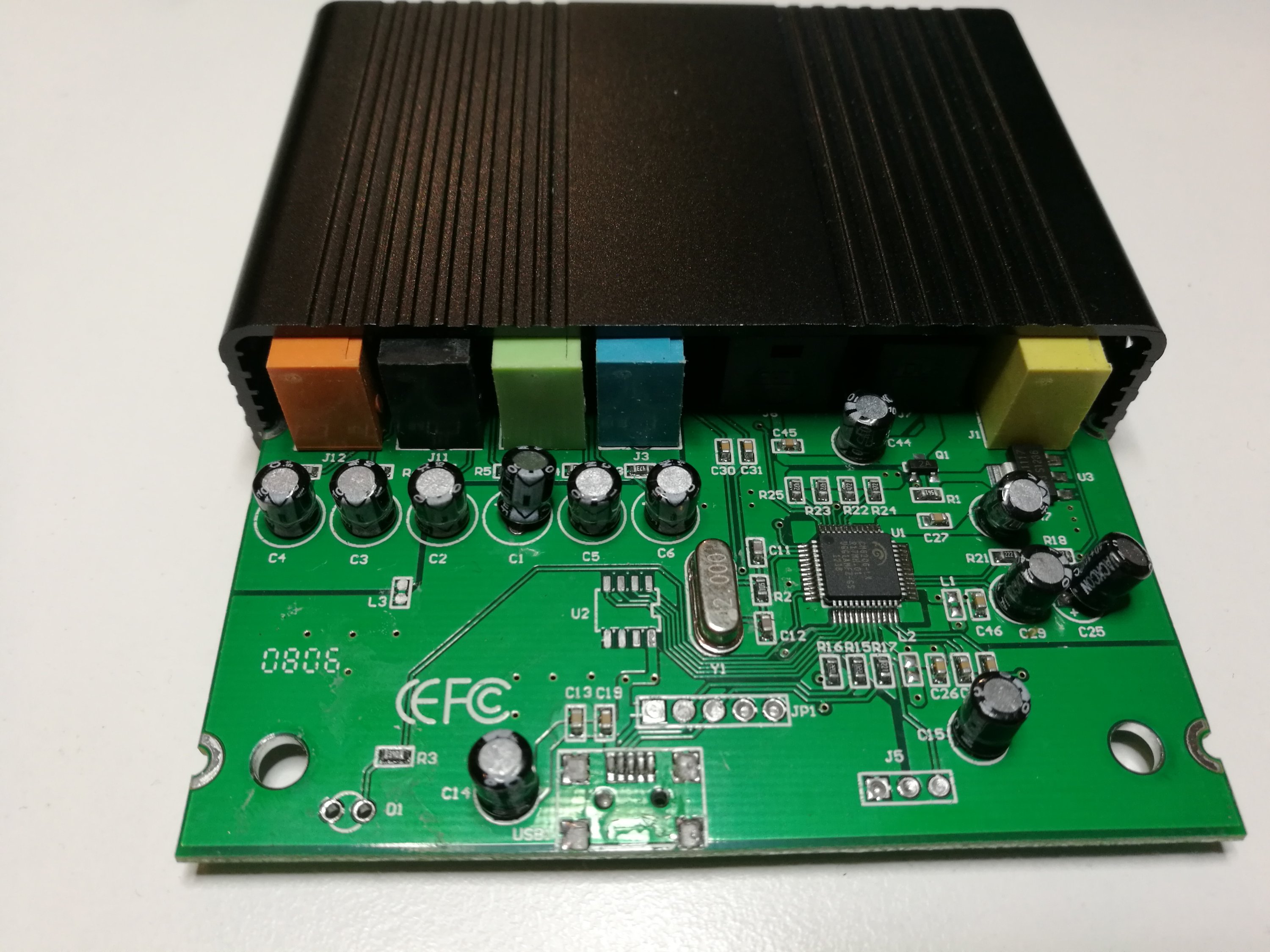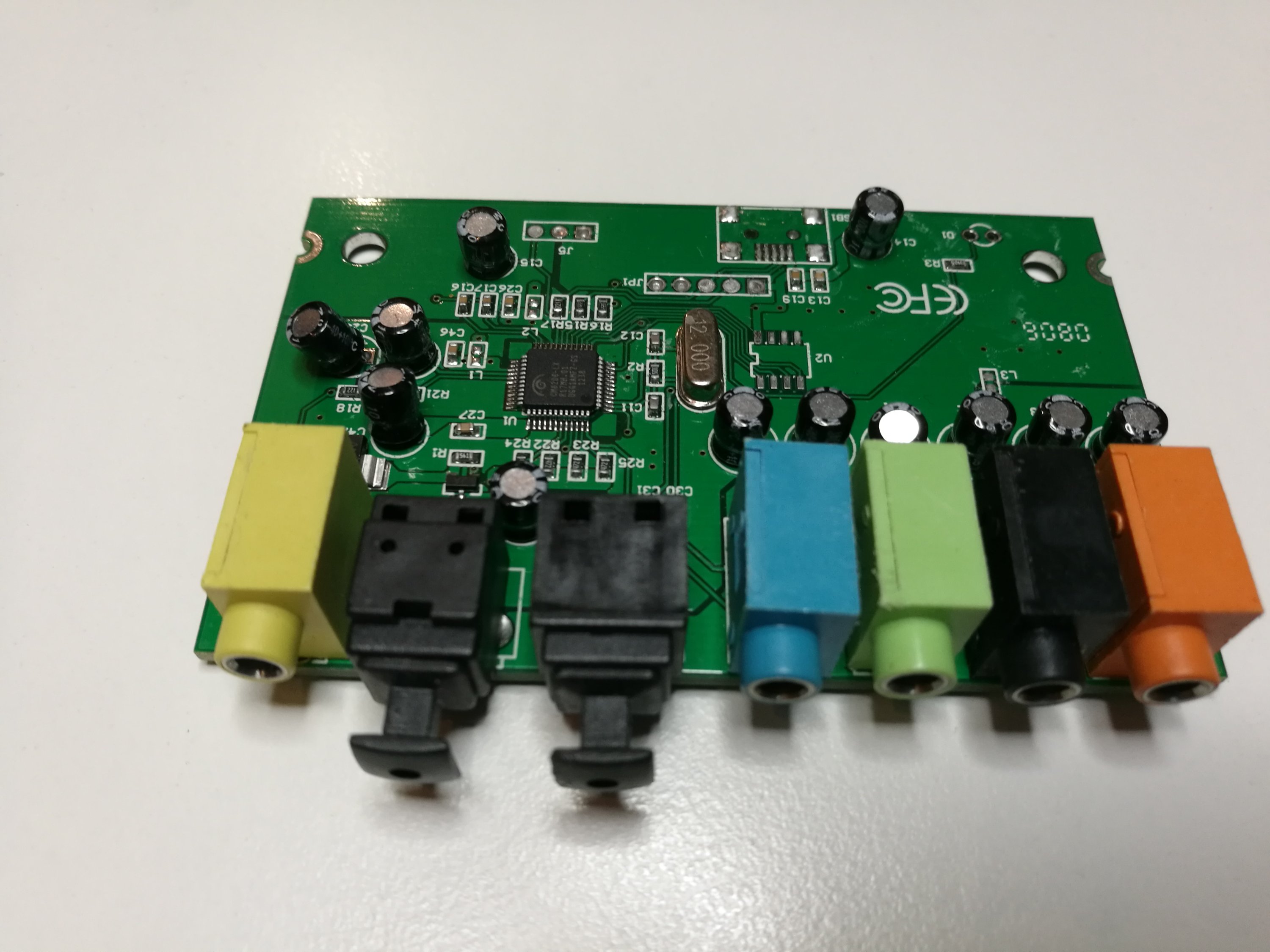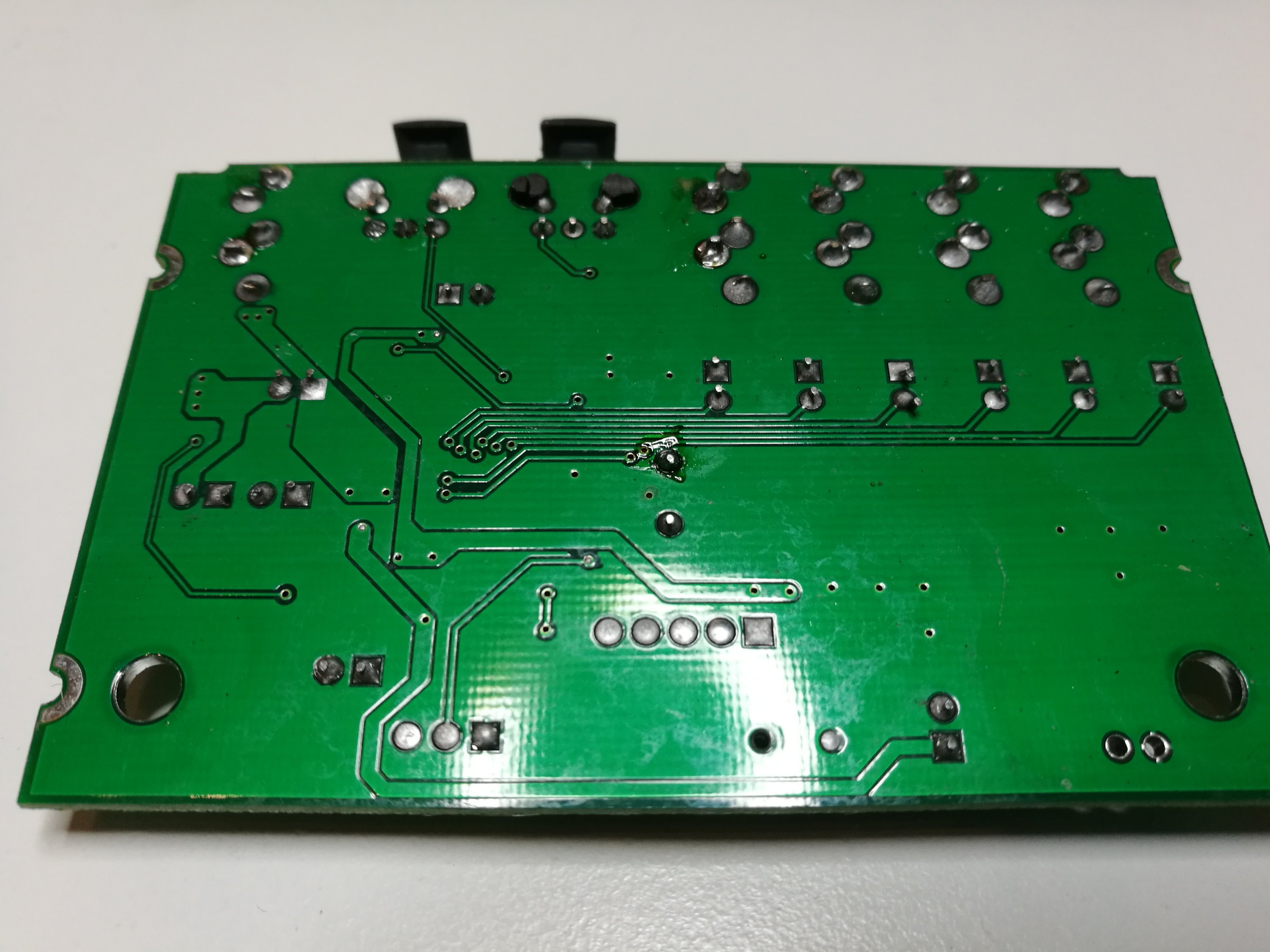 Pretty much every funtionality seems to be made with this chip.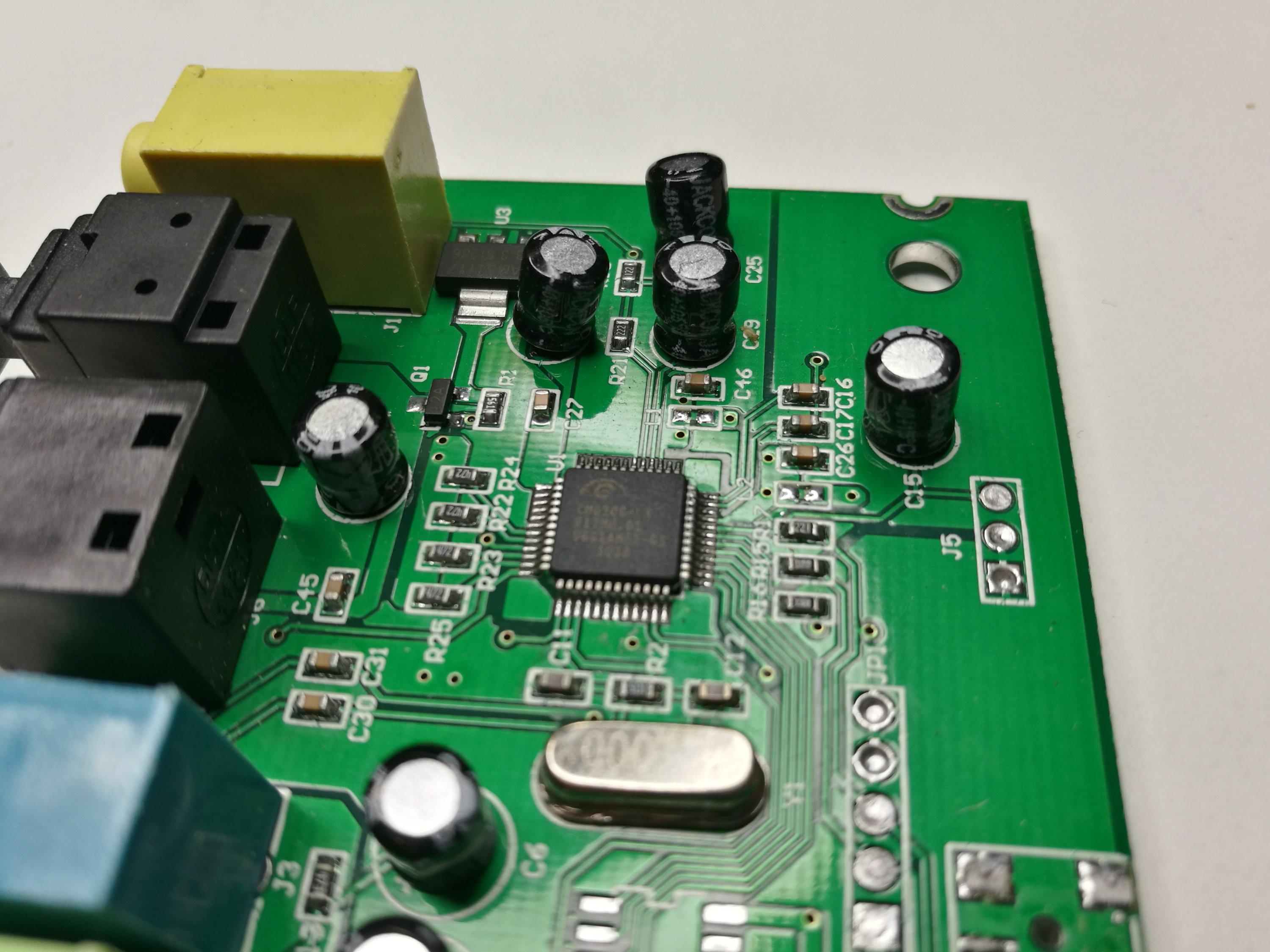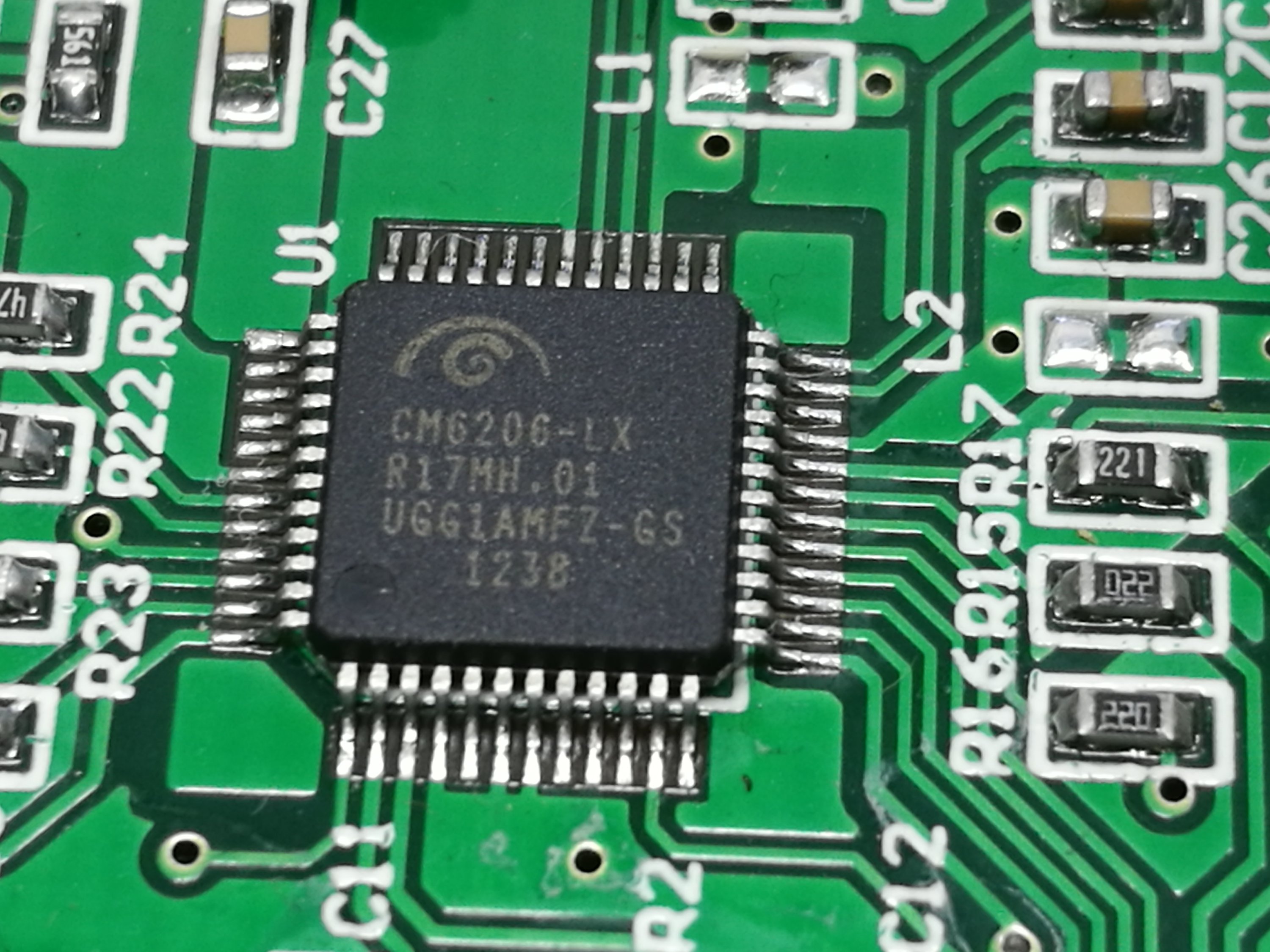 The main chip is Cmedia CM6206. Datasheet says that CM6206 is a highly integrated single chip USB audio solution. All essential analog modules are embedded in CM6206, including 8CH DAC and earphone buffer, 2CH ADC, microphone gain, PLL, regulator, and USB transceiver. Capacitors on audio inputs and outputs are all 100 uF 10V electrolytic capacitors.
USB spec. 2.0 full speed compliant
USB audio device class spec. 1.0 and USB HID class spec. 1.1 compliant
IEC60958 spec. compliant (consumer format S/PDIF input and output with loop-back support)
SCMS (Serial Copy Management System) compliant
Dolby® digital audio streaming via S/PDIF out
USB remote wake-up support
8 channel DAC output with 16 bit resolution: 3.1 Vpp (1.1 Vrms) biased at 2.25V output swing, volume control and mute function, earphone buffer
2X interpolator for digital playback data to improve quality
2 channel ADC input with 16 bit resolution: 3.2 Vpp (or 4.0 Vpp programmed by vendor driver) biased at 2.25V input swing, volume control and mute function
Additional headphone output with selectable source and phone jack sense
Then to repair task. The USB connector seems to have been ripped off from circuit boards pretty nicely without damage to board itself. For repair task this is very good news.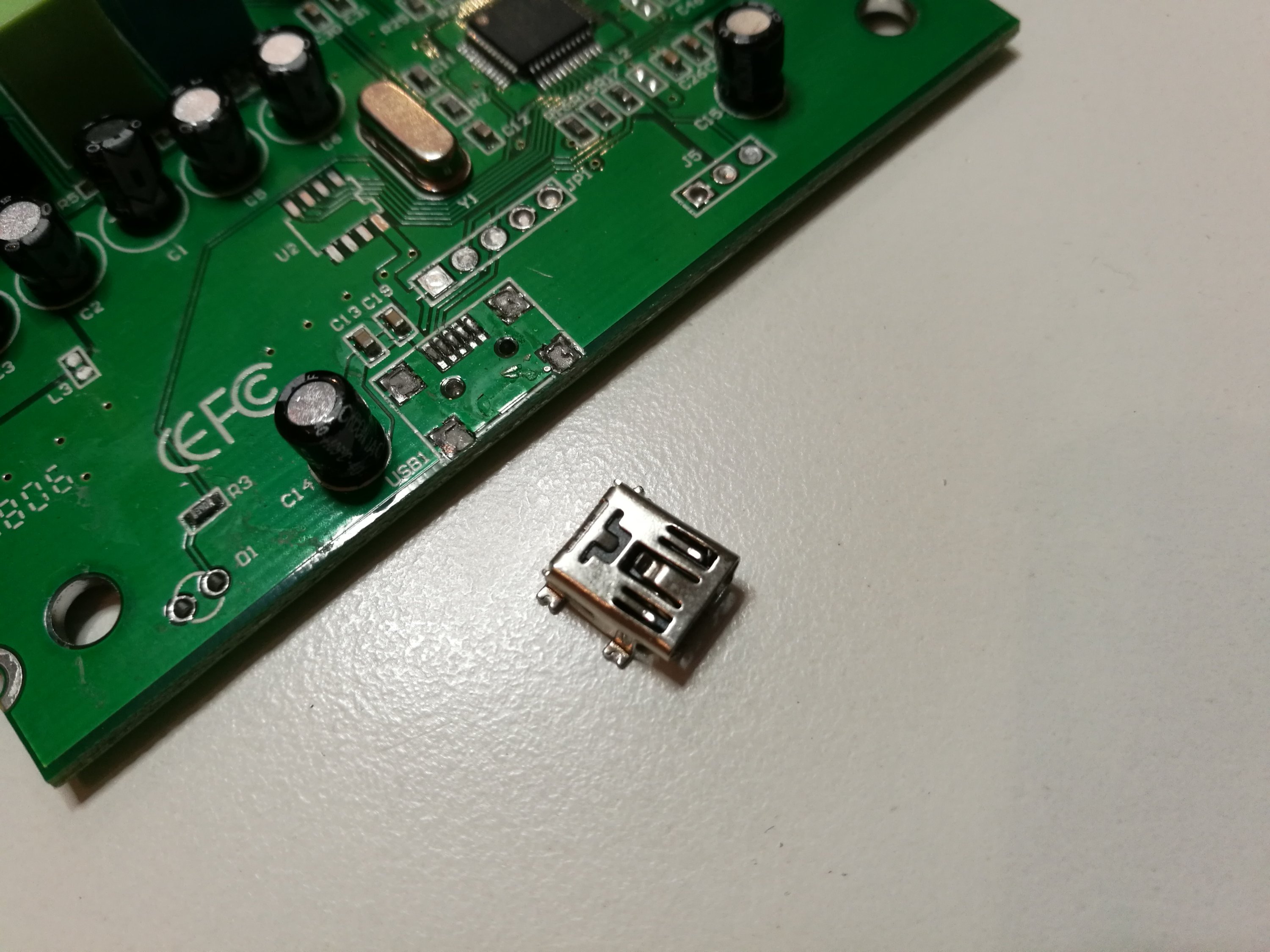 I suspect that the original soldering was somewhat weak because it broke down like this before tracks on board were damaged. My quess is cold solder joint – common manufacturing quality issue I have seen (bigger components like connector need more heat than tiny SMD parts).
Some soldering under microscope fixed the board.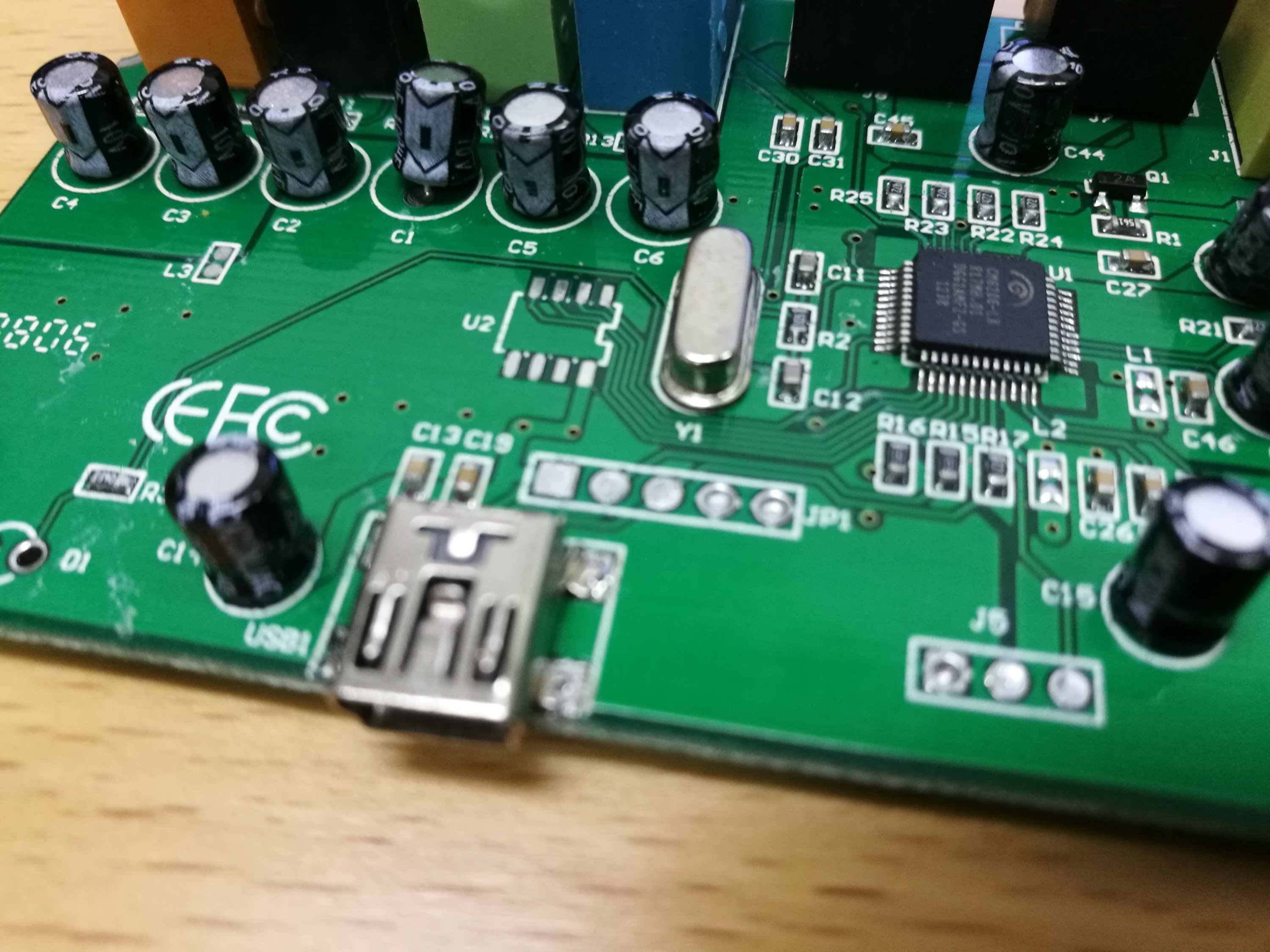 The sound card worked nicely after resoldering. Hopefully it will last better with proper handmade soldering work.