I saw this morning an interesting quantum demostration display at Aalto University campus in Espoo Finland. There are springs you are allowed to touch to control this display.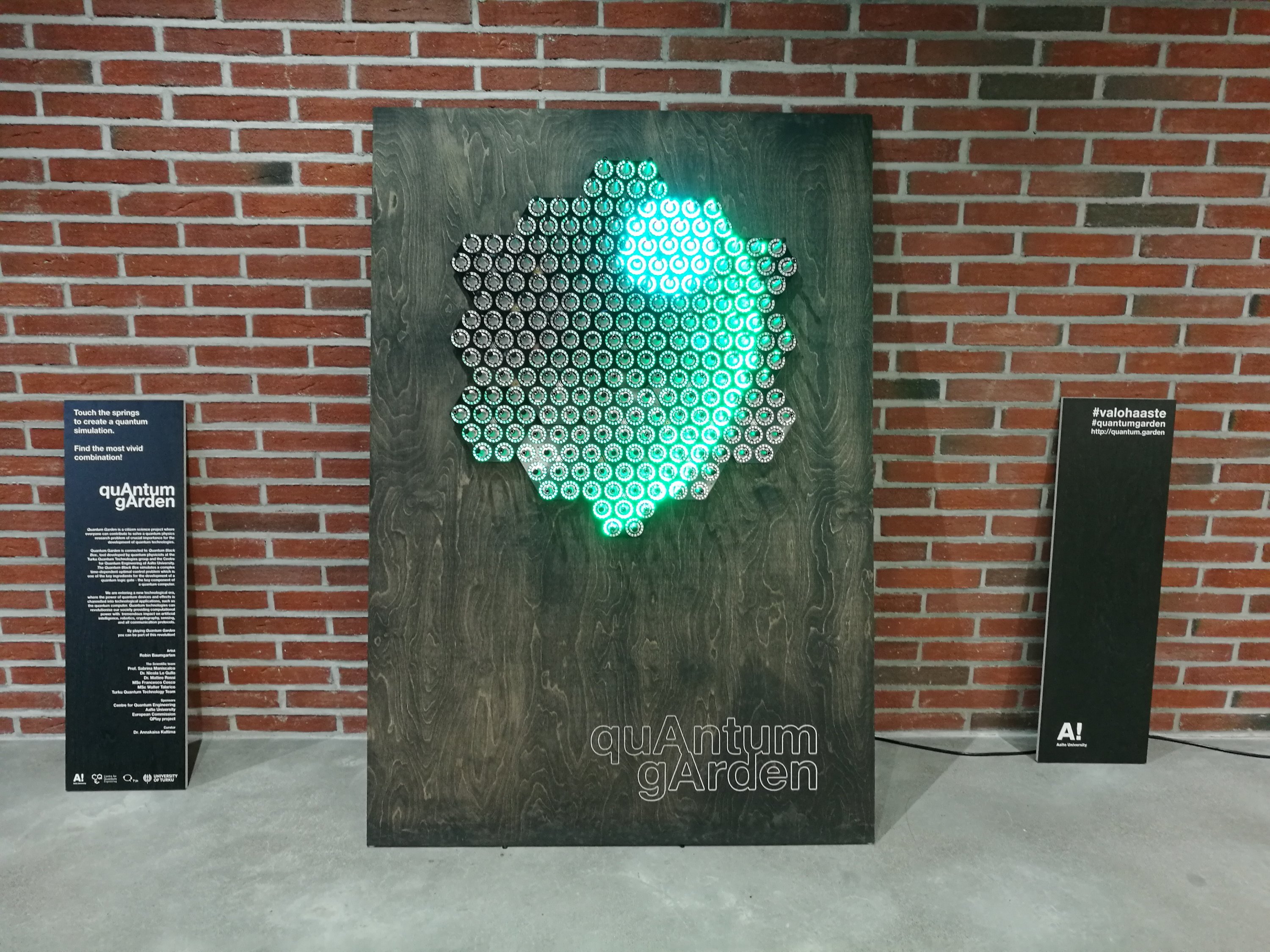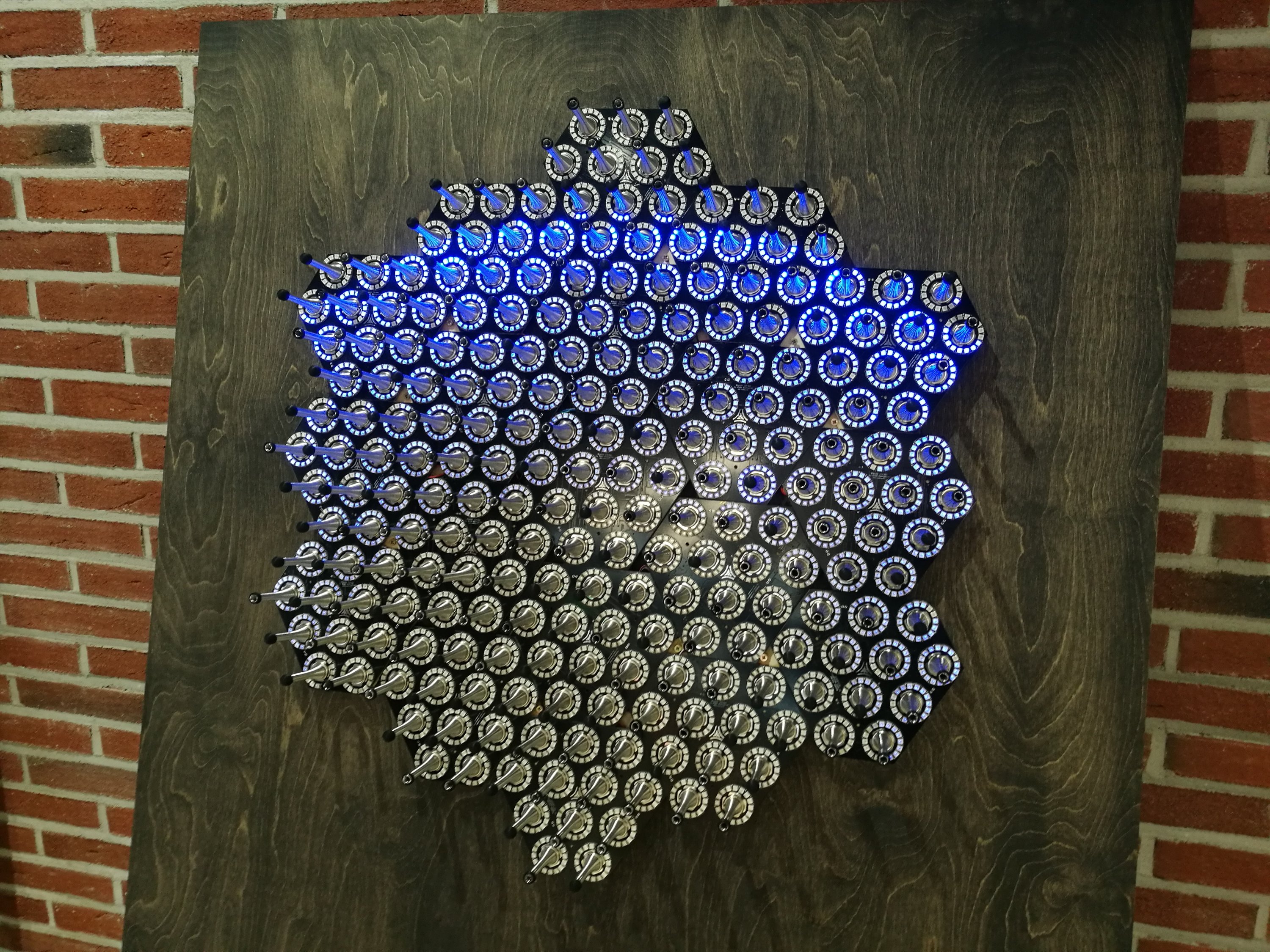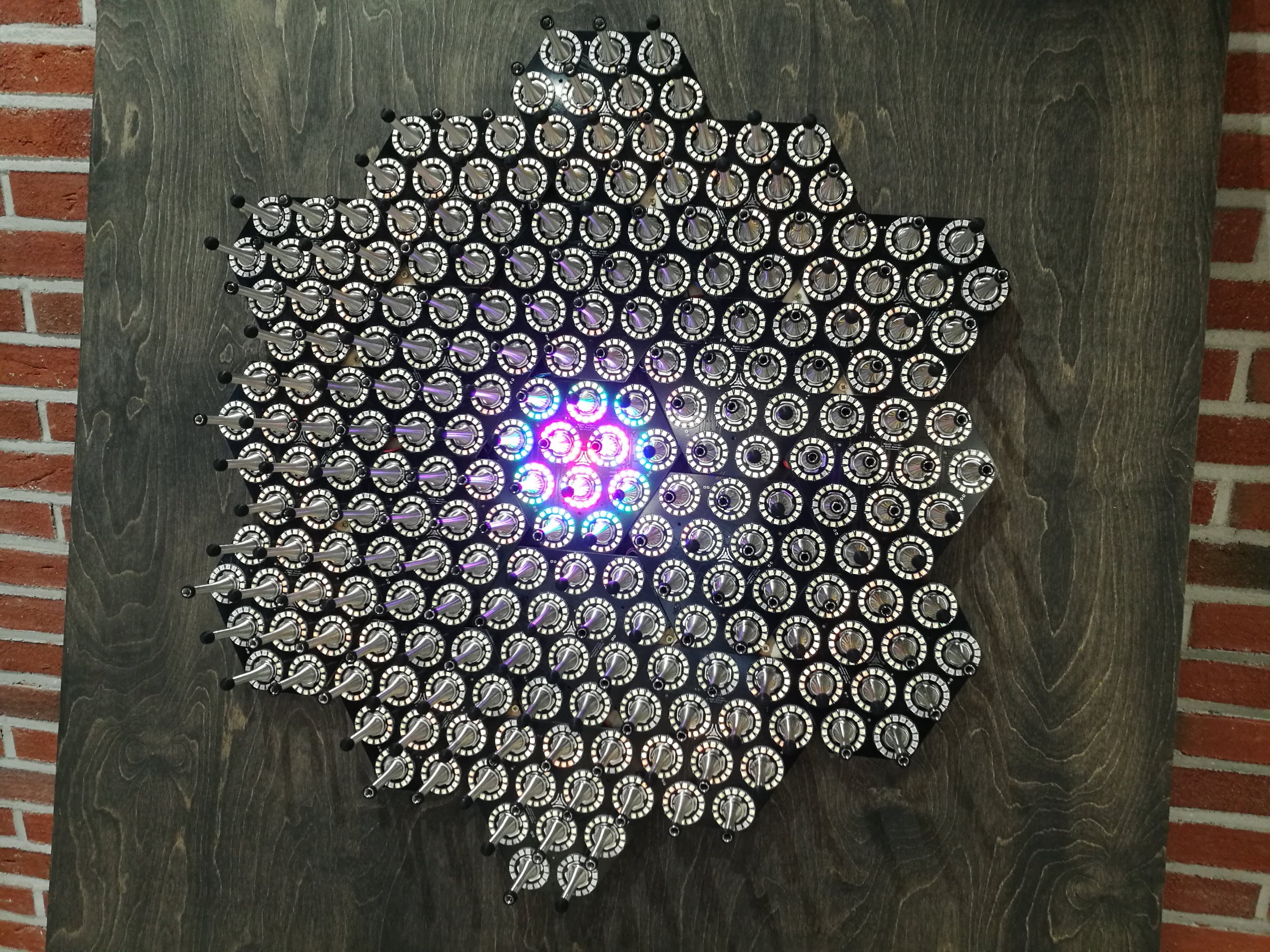 Here is closeup of description on the display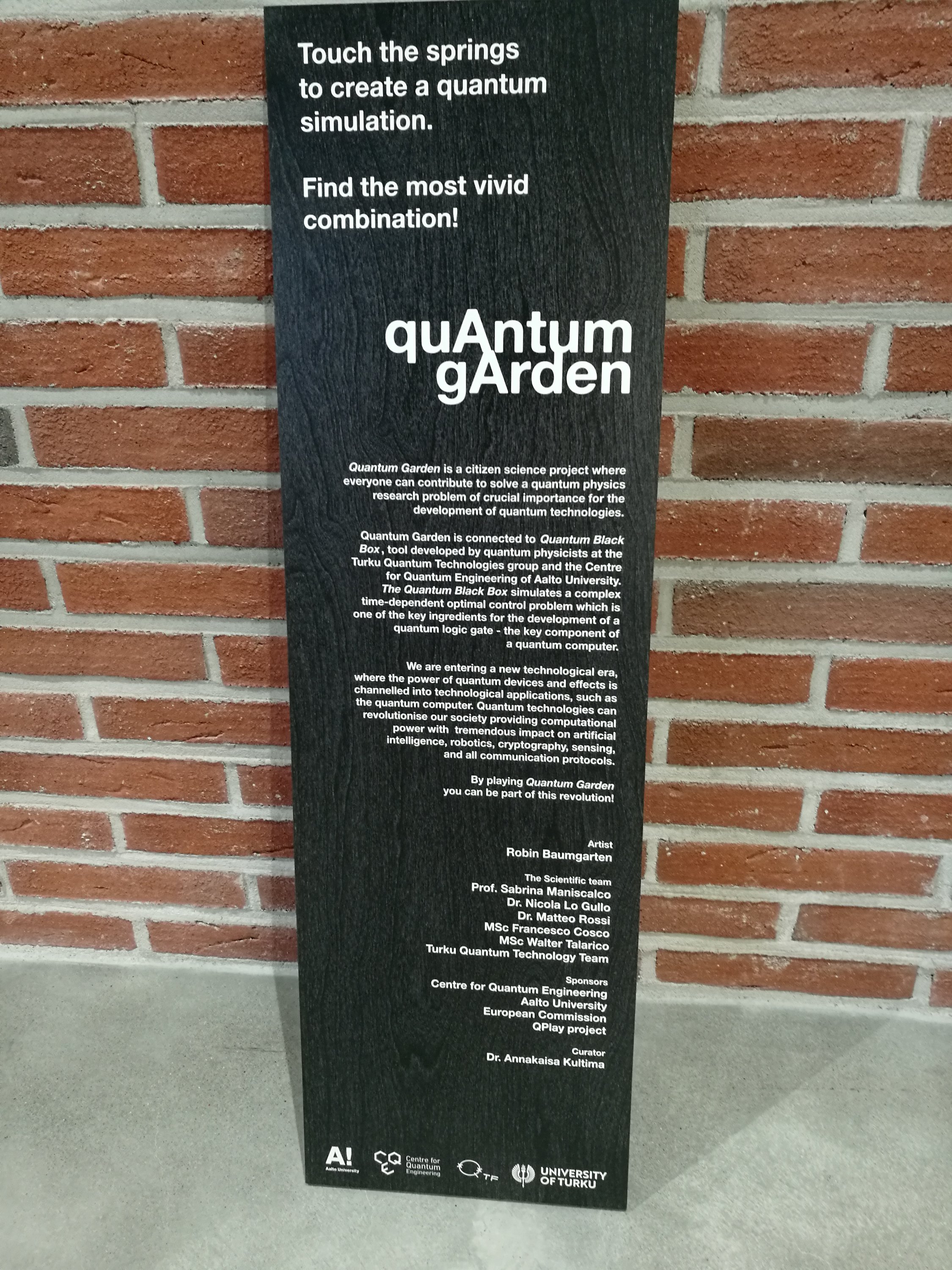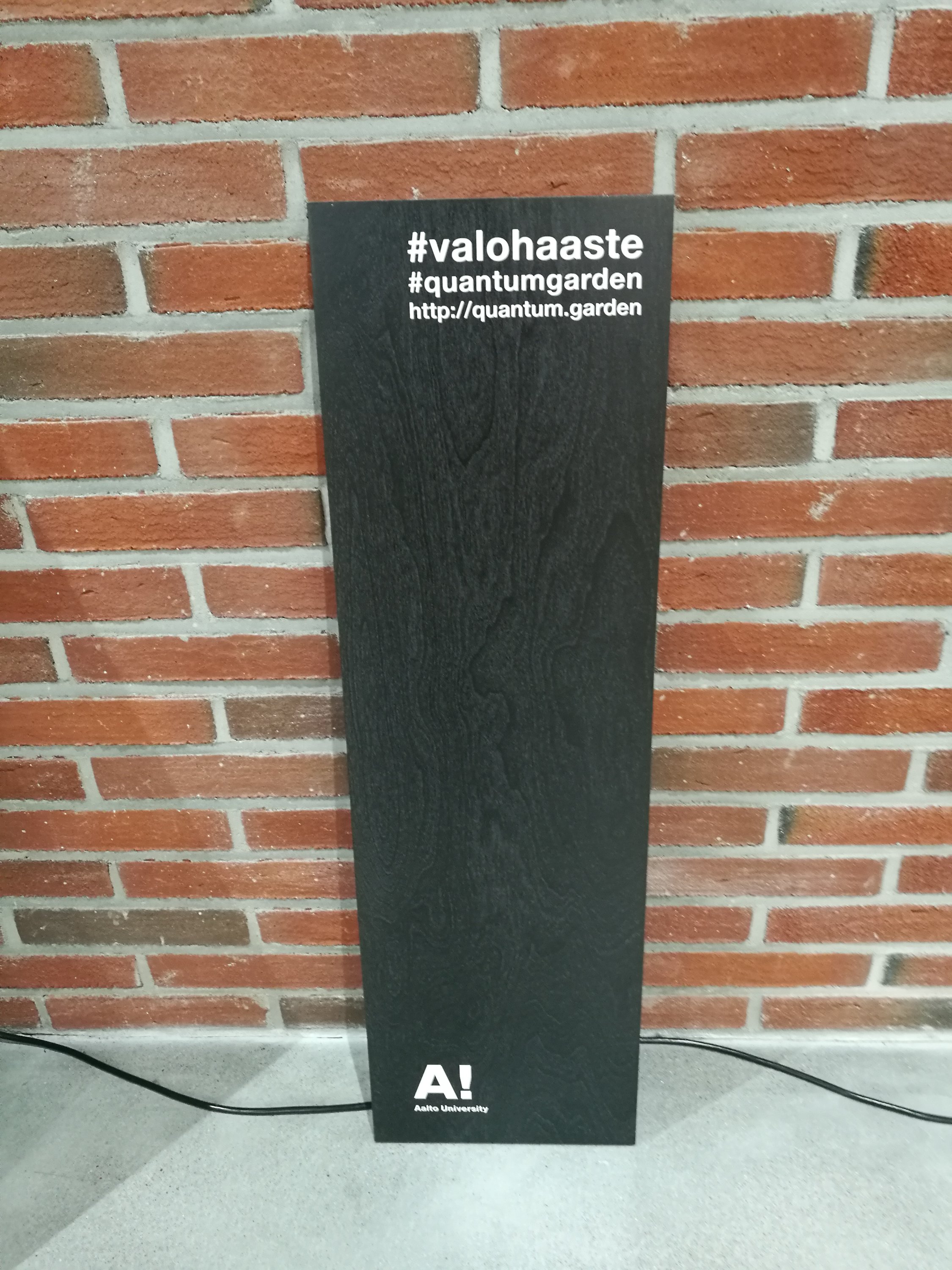 More details on the project page http://quantum.garden/
It looks like the large number of LEDs in this display could be propably WS2812 type addressable RGB LEDs that are available as ready made as similar looking ring shaped modules from various sources.